Art #55: LiSANTA | A Month After

How I'd wish I was able to post this sooner so please, excuse me while I share this so I can get over holiday artwork. This drawing was a challenge to myself to draw faster and to practice not being too meticulous on the details because I end up spending hours and even days when I fall into the black hole where time seems to not function.
This might not be quick for some but this took me 'only' four hours to finish, a great job for me because I could go waaay more than that if I try to be very meticulous. One of my wishes is to be able to draw without being so detailed but still looking nice. You know, those sloppy strokes yet looking perfectly placed on the canvas. I am doing this to improve my productivity and health. While it eats up a big chunk of my energy and time, drawing is something I love and will continue doing. I just have to turn it into something that wouldn't compromise my productivity and health. I have a few other goals I'd wish to accomplish this year but instead of giving up drawing, I wanted to practice and improve speed and style. For my first try, I drew LiSA in her holiday fashion.
LiSANTA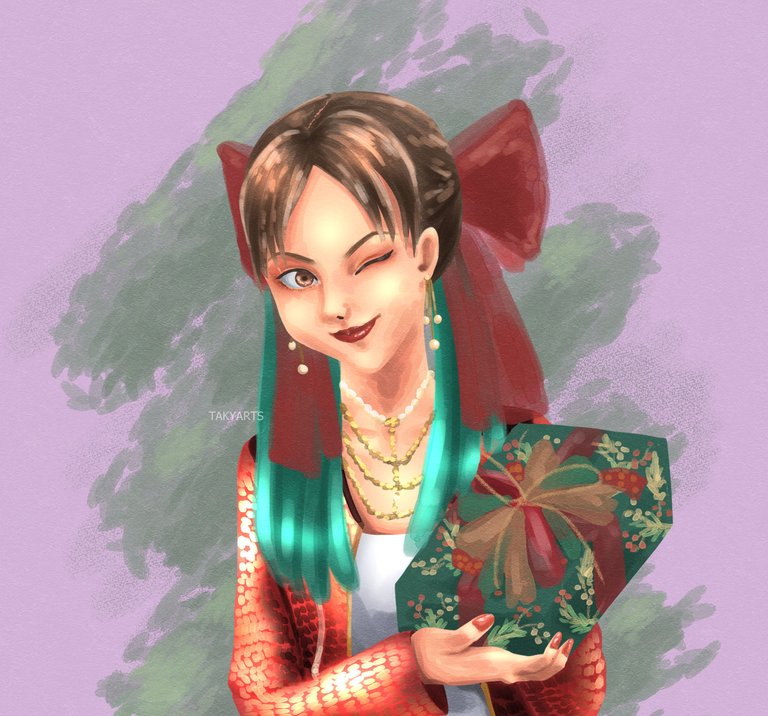 Okay, time for a little background who this lady is!
LiSA is a Japanese singer popularly known for singing anime songs. Most people know her as the Demon Slayer singer and 'only got popular because of it' even though she's been doing anime songs since 2011. Still, thanks to Demon Slayer because without this show, there would be no Homura and LiSA wouldn't be winning her first Song of The Year award at the Japan Records. I heard this was the Grammy's version of Japan. Cool!
Now every Christmas holiday, LiSA brings out her festive alter ego, LiSANTA. She would usually dress in Santa-inspired costume but for this year, she decided to become a gift, I guess. Just look at those huge Christmas laces on her head and her bright red coat, which I love, by the way. Doesn't she look just like a huge gift? lol. Looks odd but I envy how she still manages to look good and make any style acceptable and not appear ridiculous.
Here's the reference for this artwork.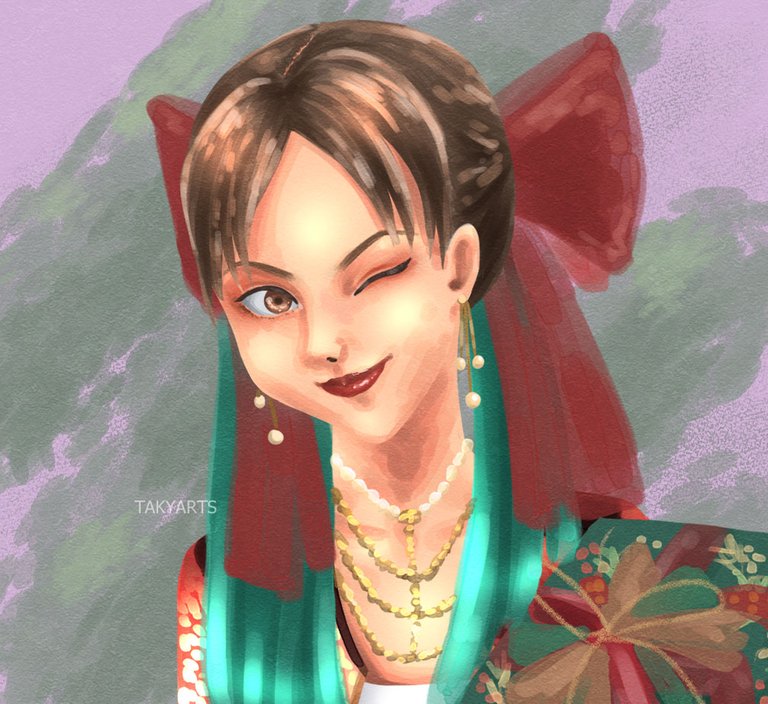 Instead of drawing her features realistically, I cartoonized her for a change and to be able to draw faster like what I've mentioned earlier. While drawing something exactly like the reference is very awesome, being able to give the reference a twist and new or own style is also very awesome.
For my version, I tried to turn LiSANTA with bigger eyes like those Disney characters. I kind of like how her eyes and lips turned out but I cringed so much on the nose and hand. Well, it's a quick drawing. I guess it will take some more practice for me to be able to draw decent hands and nose. But this is good for now. This will serve as a good sample for the "Then vs. Now" art.
Drawing Process
Since it's a quick drawing, I opted not to blend colors with a blending tool. I wanted the style to just look a little messy or 'raw'. Maybe you've noticed that I cropped the final drawing and didn't include the hand. I think it looks better that way. Oh, and one more thing, I was trying to recreate the texture of Mippra's dress on LiSANTA's coat but it looks like I failed because I used a different brush. I still haven't added the brushes I lost after accidentally putting the settings back to default last month. Ugh.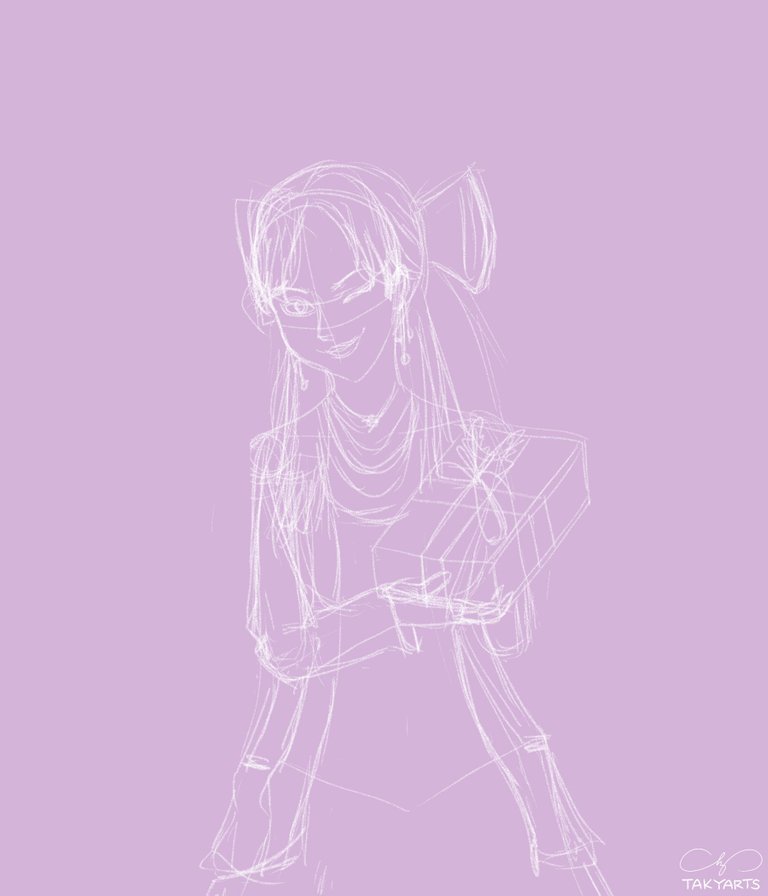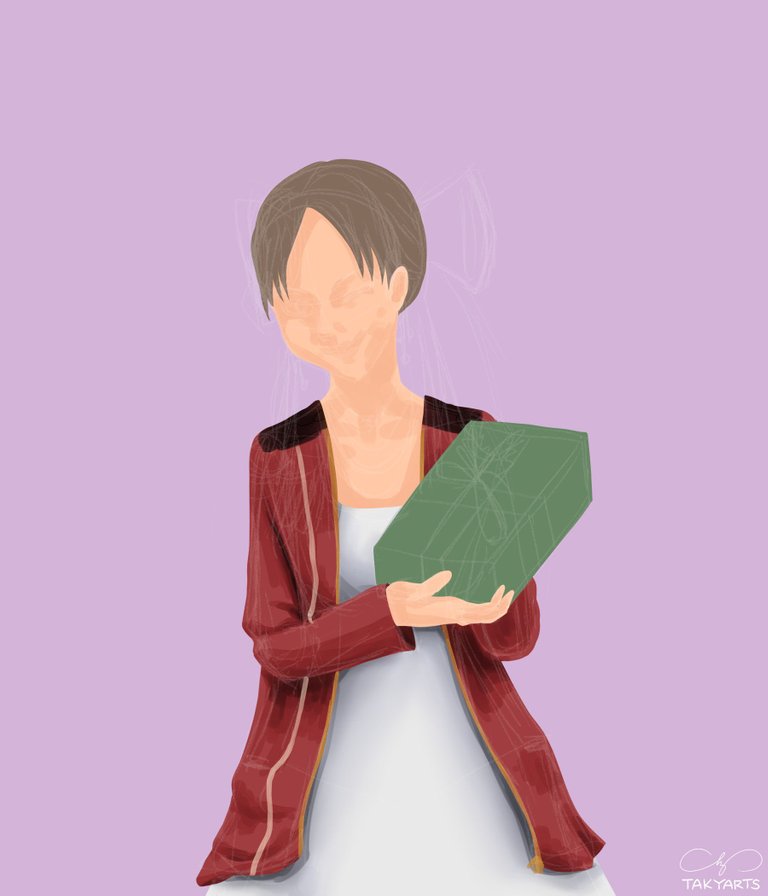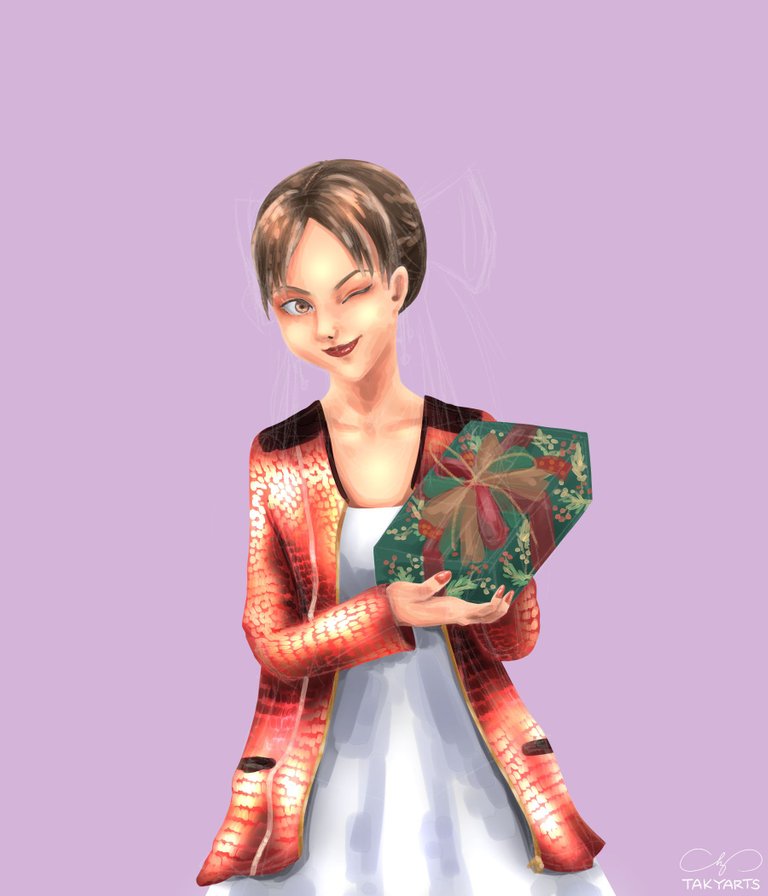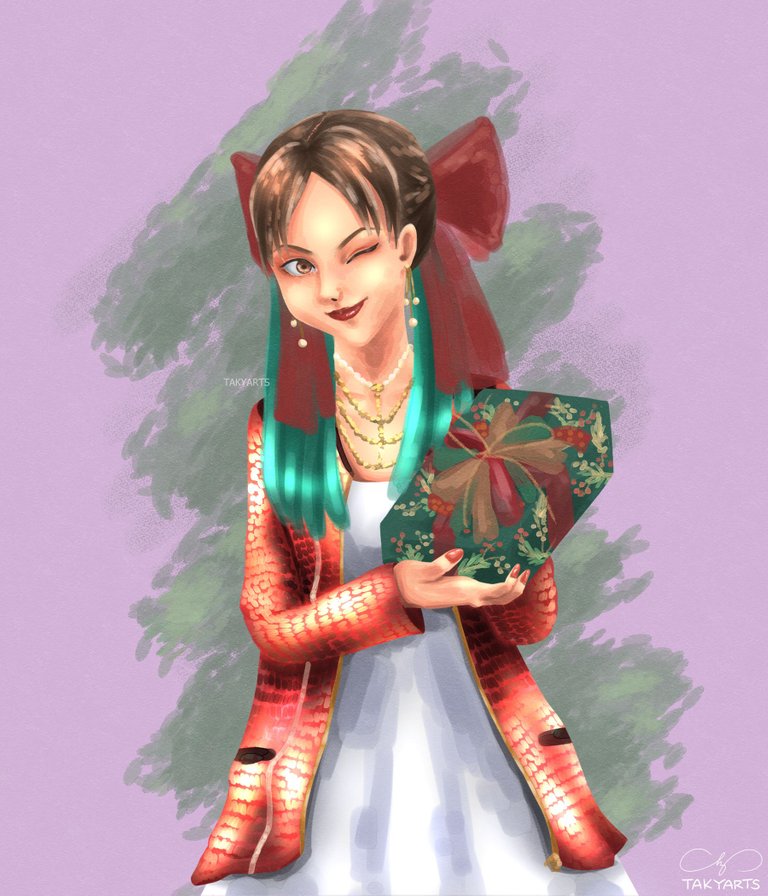 And finally, I am now also uploading my drawing timelapse on 3Speak! If you want to see my older drawing timelapse videos, just find it on Youtube. It's there. hehe.
---
Medium: Digital (Wacom Cintiq)
Program: Clip Studio Paint
Video edited on Adobe Premiere CS6
---

---
▶️ 3Speak
---
---