Art #58: Holibelly | No Regretti!
---
Christmas and New Year are the most festive holidays of the year. And when it comes to foods, well, Filipinos are serious about it. These holidays aren't complete without lots of foods on the table. Those glistening fats to diabetic sweets. Mmm!! Come one, come all! This is the time to not hold back, to forget those diet and exercise you've religiously done for the year.
You've done your best for the year and, of course, you deserve to celebrate, right? And then come after the holiday, you step on the weighing scale hoping nothing much has changed. 🤡
You close your eyes for a second, taking a deep breath, as the numbers roll like a roulette and then slowly it stops pointing to a certain number.
Baaam!! You discover you gained two kilograms!
"Holibelly"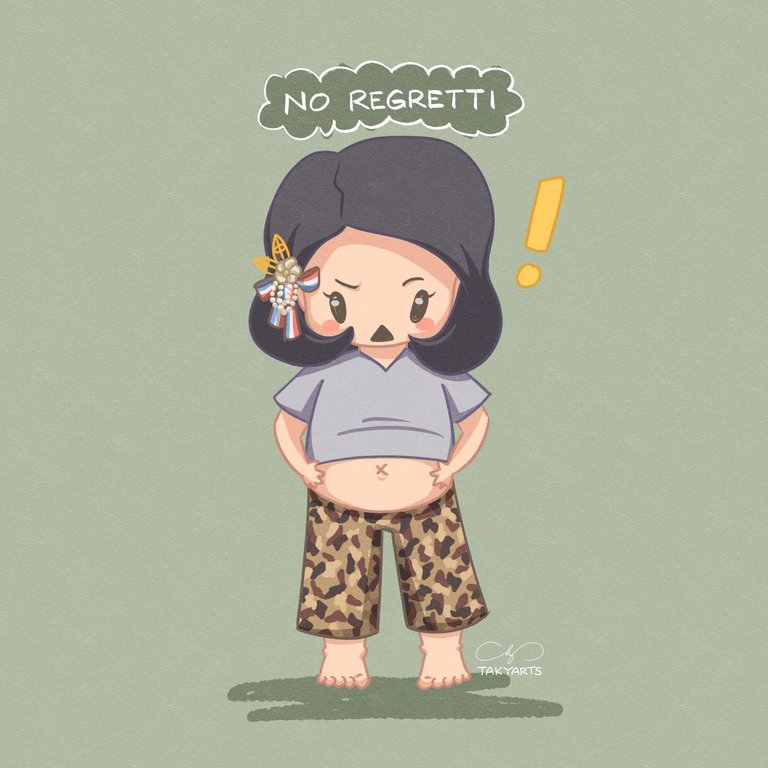 Welcome to my story.
Well, just like my intro, I did have a blast during the holidays. (This is a very late post, I know, I blame my laziness.) My family bought lots of foods and some were only for my mother and I because other members are too picky with what they can only ingest. You know, in the typical Filipino family, the leftovers you had during the holiday will be your meal on the succeeding days until everything gets consumed. And for New Year, we have the pre and post New Year's Eve meal. For the pre New Year, we eat the dinner foods. Then for the post New Year, was where the desserts got devoured.
I can still remember eating spaghetti at 3 AM after some ice cream, pie, and gelatin cake. I still felt full even after I woke up.
Later on, I brought out a weighing scale and checked my weight. And holy moly macaroni tutti frutti spaghetti! I gained two kilograms!
This was like two weeks worth of exercise gone to waste. I started exercising at 53 kilograms until I reached 48.5 kilograms before the holidays. And then holiday came, and yours truly, enjoyed the feast. But more like, told to help eat the leftovers.
No regretti!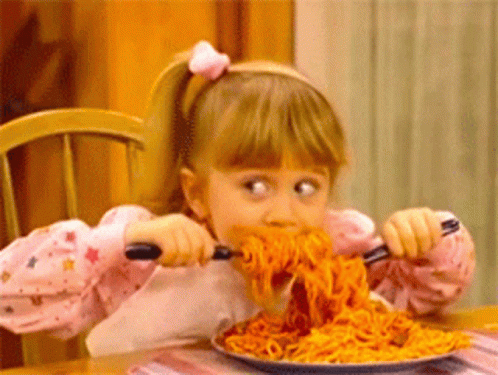 So here's me, Takyarts, looking down on my 'Holiday Belly' or the 'Holibelly', reminiscing all the fun times last holiday. I don't know if there's such a word as Holibelly, maybe I just created a new one?
I kind of felt sad because I'm almost back to square one. I'm already beyond the required weight for my height and I'm doing this not because of societal pressures but for my health and comfort. Remember the saying, "What you tolerate will continue." I'm afraid that it will become worse someday if I don't act now. Anyway, I drew this as a reminder not to be hard on myself. I'm not in a rush anyway so it's alright to indulge myself with lots of foods during special occasions. :)
Drawing Process
Drawing chibi is tricky for me as I always change styles. Sometimes they look thin with longer legs and sometimes they look like this, with short and thick legs. I still can't decide which style I should stick with, it's kind of frustrating sometimes.
Well, there's nothing much to say on the drawing process because this is just a very simple drawing. Oh, it's been a while since I used a square canvas. Square dimensions are visually nice, though I still prefer a rectangle canvas because it doesn't feel cramped.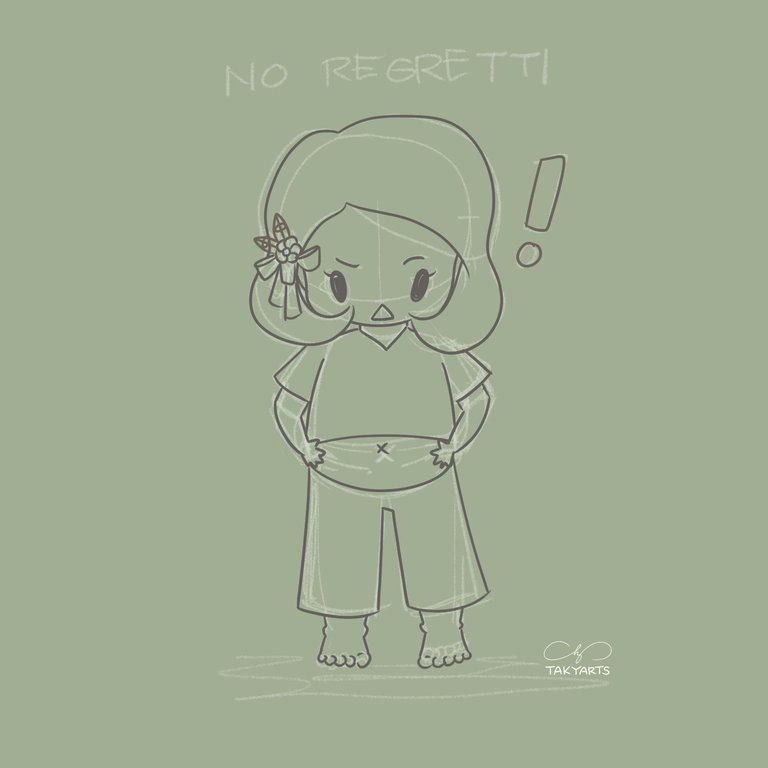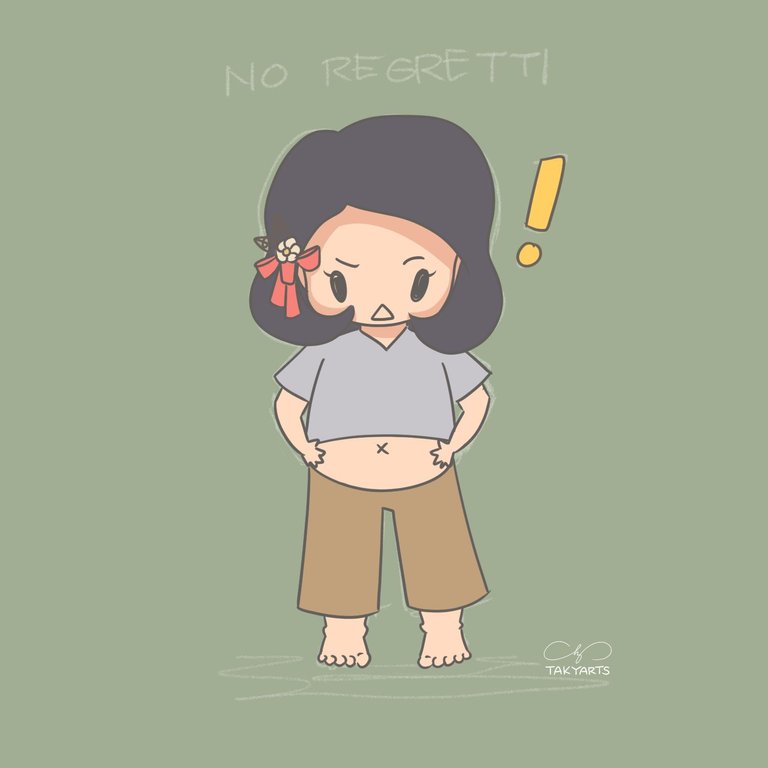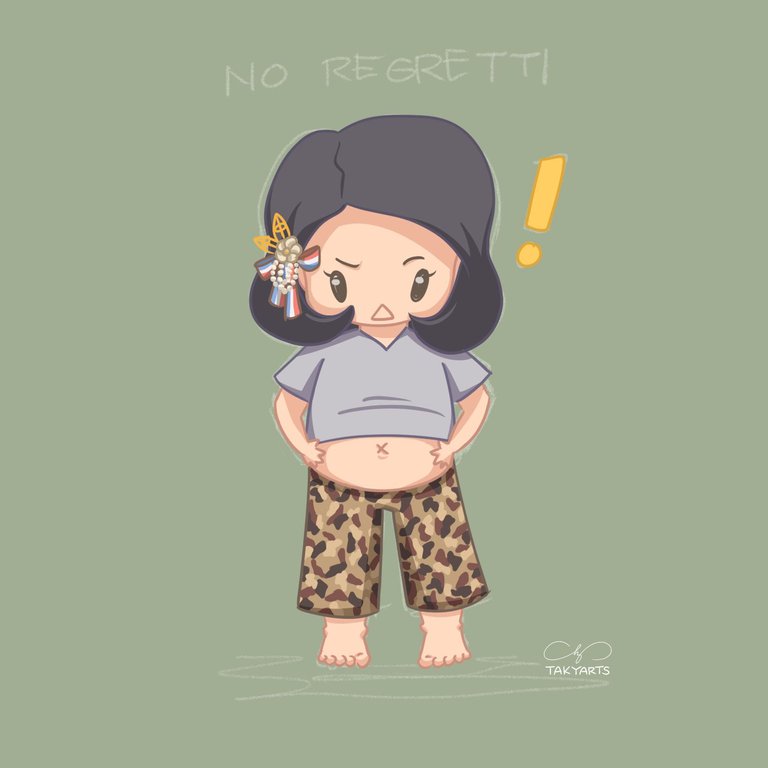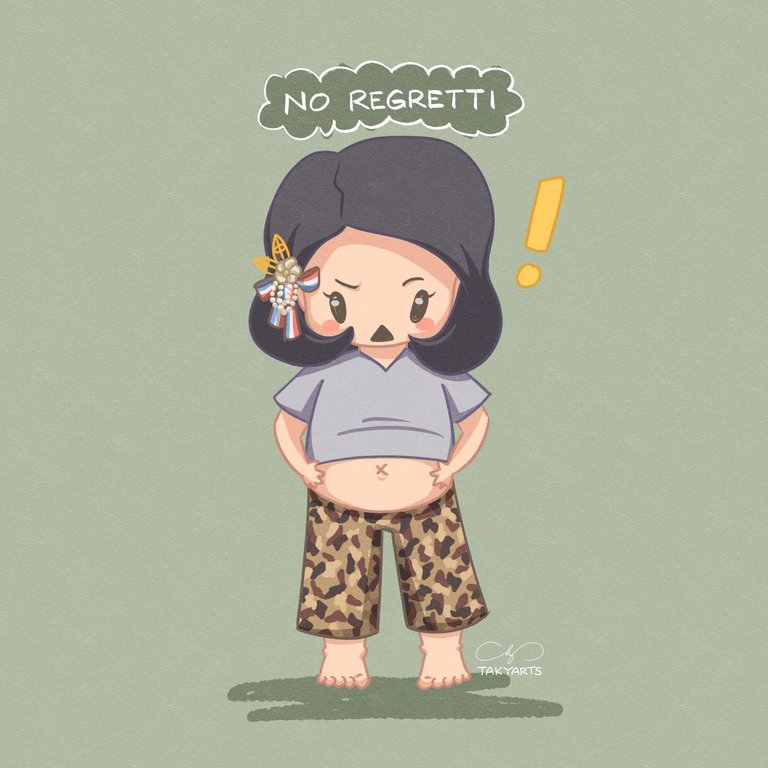 ---
Medium: Digital (Wacom Cintiq)
Program: Clip Studio Paint
Video edited on Adobe Premiere CS6
---

---
▶️ 3Speak
---
---