Art #60: Veri Peri Water Tiger Art

Hello! Here's another Year of the Water Tiger art with this year's color, Veri Peri, a strange and fresh name to my ears which I find cute.
This art was actually done during the first week of this year, as ArtPark's first art challenge. The challenge was to draw a tiger in celebration for Year of the Tiger and at the same time, incorporate the color Veri Peri. This was a real challenge for me because even though I draw cats occasionally, I've never drawn a tiger ever.
Veri Peri Water Tiger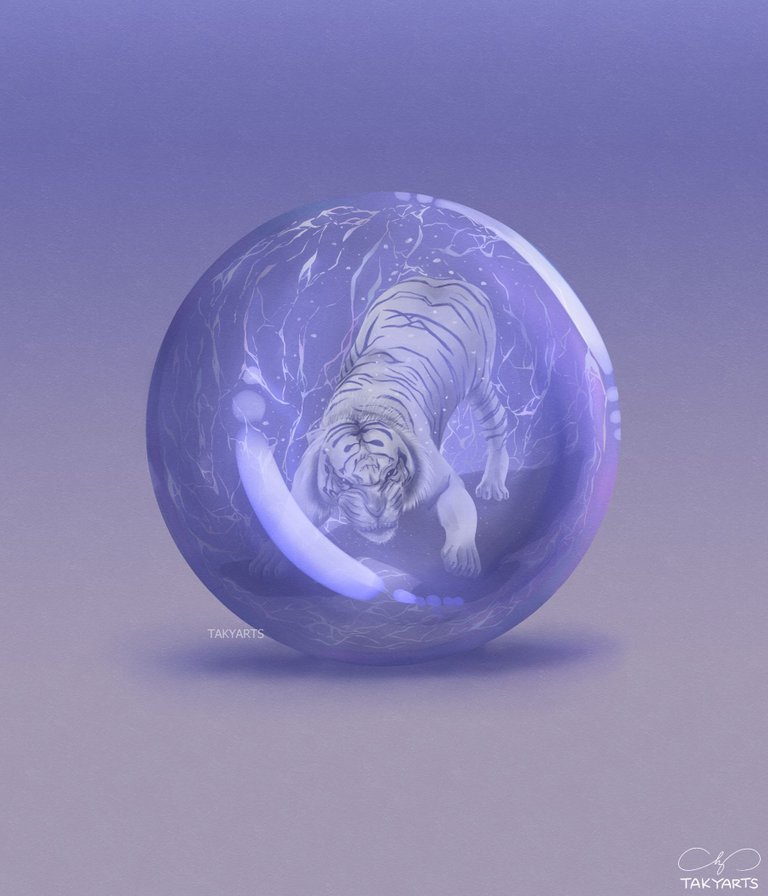 Let's have a little chat about the Chinese Zodiac and Veri Peri.
So there are two kinds of zodiacs, the Western and Chinese. Western are those like Aries, Taurus, Gemini, etc. While the Chinese are the animals like Tiger, Dog, Sheep, etc. Both have 12 elements but while the Western zodiac are assigned on the 12 months of the year, the Chinese zodiac animals are assigned per year, plus a nature element which could either be water, earth, fire, or metal. Thus, we get Year of the Water Tiger, Metal Ox, Earth Rabbit, and so on.
I don't know which zodiac you follow, or if you follow one, but I do follow both. I'm a Pisces and as much as I want to tell my animal sign and element, I'd rather not to because that would give you a clue of my age. Lol!
They say Year of the Tiger is a time for change, clear thinking and bold new moves as tigers represent grandness and leadership. Have big plans in your head lately? Maybe it's time to act on them this year! The advise for my animal sign this year is to seize every opportunity and that's what I will try to do. Hopefully, I have lots of energy for it. Carpe diem!!! Year of the Water Tiger begins from February 1 of 2022 until January 21 of 2023.
Meanwhile, the color Veri Peri looks pleasing, honestly. I watched on the television late December last year that this color perfectly represents digitalization and the internet world. This color has a touch of purple, indigo, blue, and gray, if I remember correctly from the news.
So for my New Year art, I drew a white water tiger inside a veri peri-colored water bubble.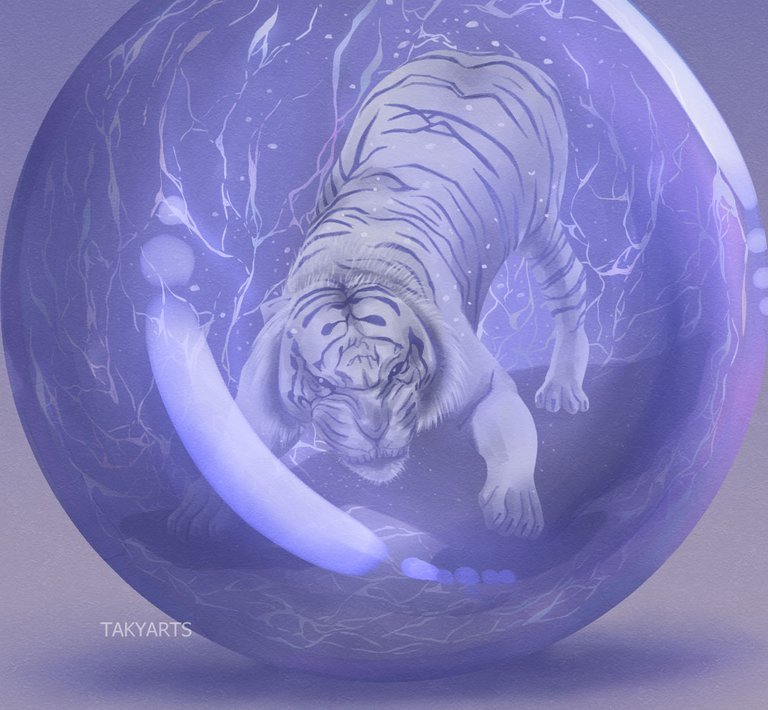 This took me a while before I gained motivation to grab my pen and draw a tiger because I felt intimated drawing one. I could've drawn a cute tiger but I want something that looks realistic this time and of course, that wouldn't be possible without a reference.
I wanted this drawing to appear neat and compact which led me to the idea of putting the tiger inside a bubble. But as I think of it, isn't it ironic? Tigers represent aggressiveness yet I cooped my tiger in a bubble. Anyway, the circle was also inspired from the Christmas balls I drew for Rozelle and Rudolph.
I also used veri peri color for the tiger's stripes. I don't know if you notice it. :)
Drawing Process
I actually love this drawing, most especially the colors and it's overall simple look. Making the rough sketch of the tiger was the real challenge here but I'm glad I was able to do it.
I personally like the color combination of the background. It's a mix of veri peri and a light muted purple pink shade. I like using muted colors for backgrounds as they don't hurt my eyes making it easier for me to draw. The first thing I did to achieve this blend of colors was to fill the background with a solid color of the muted purple pink. Next, with a gradient tool which goes from solid then fading to transparent, I picked the color veri peri then dragged the gradient tool from top until halfway of the canvas.
And for the final step, I again used the muted color and used the same gradient tool. This time, I only applied the gradient color a little on top. Of course, my final touch to each of my drawings is the oil paint texture.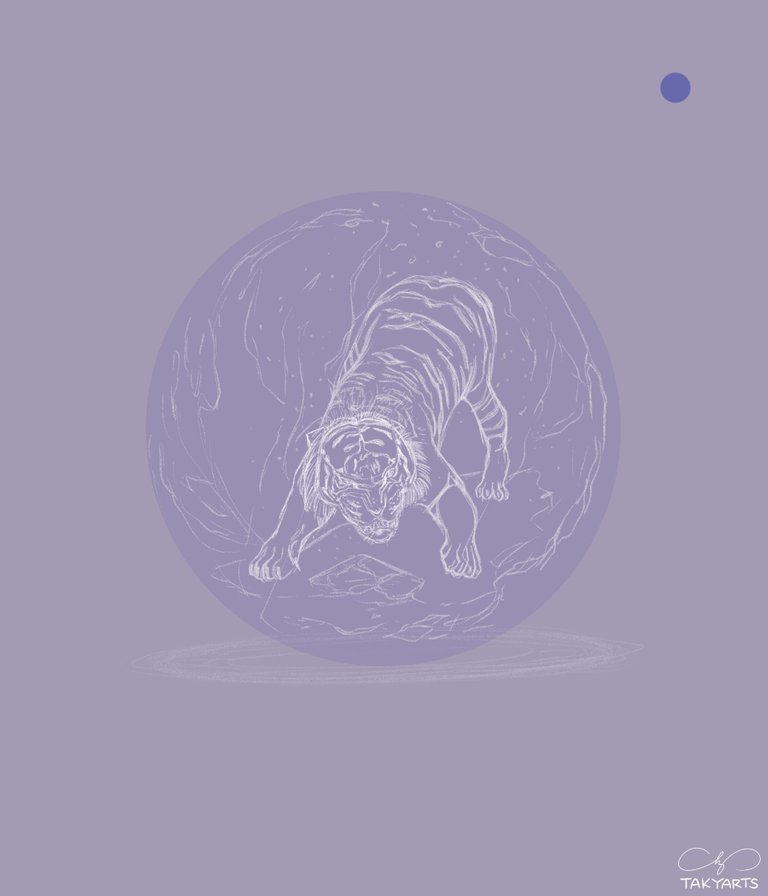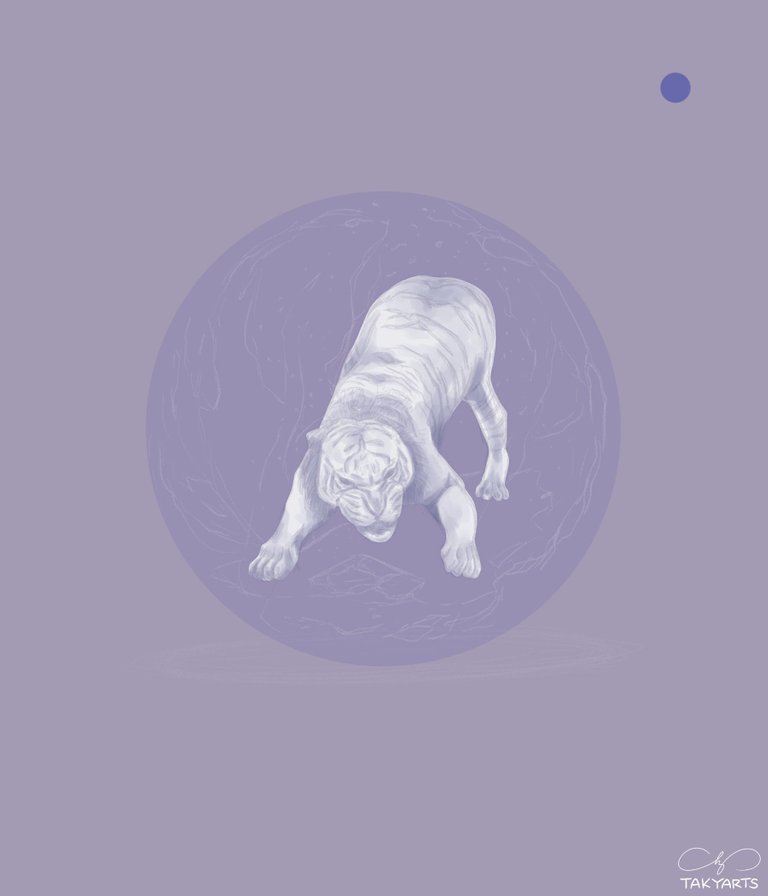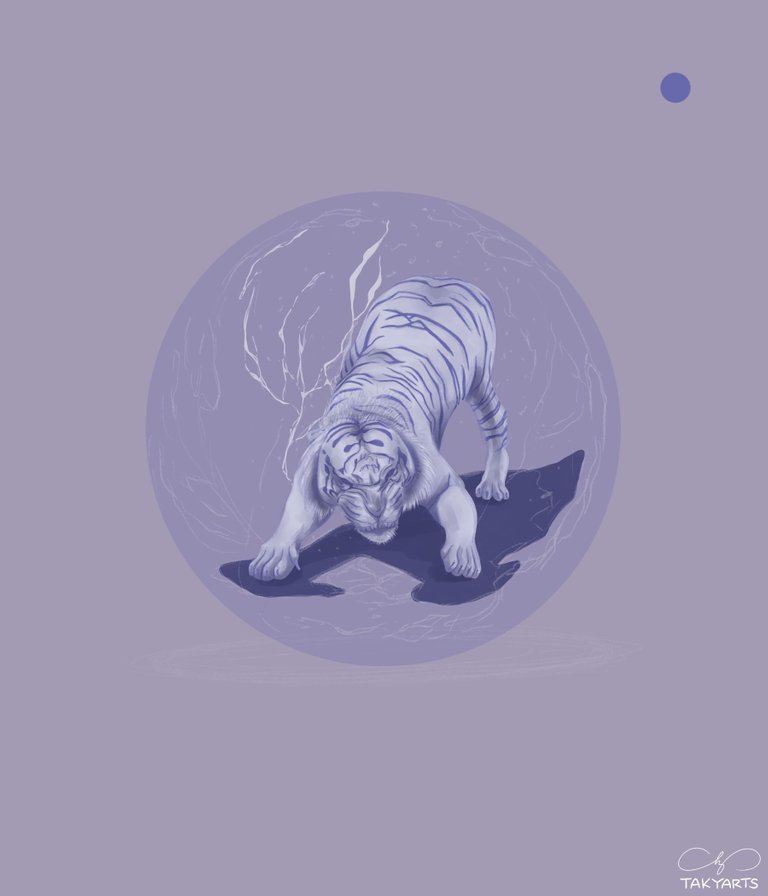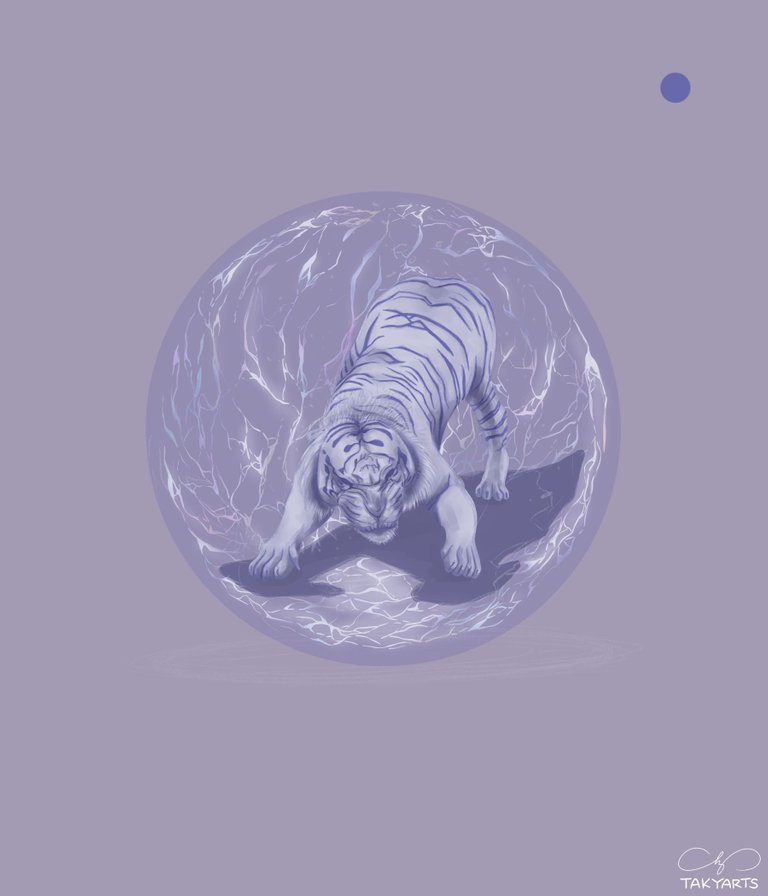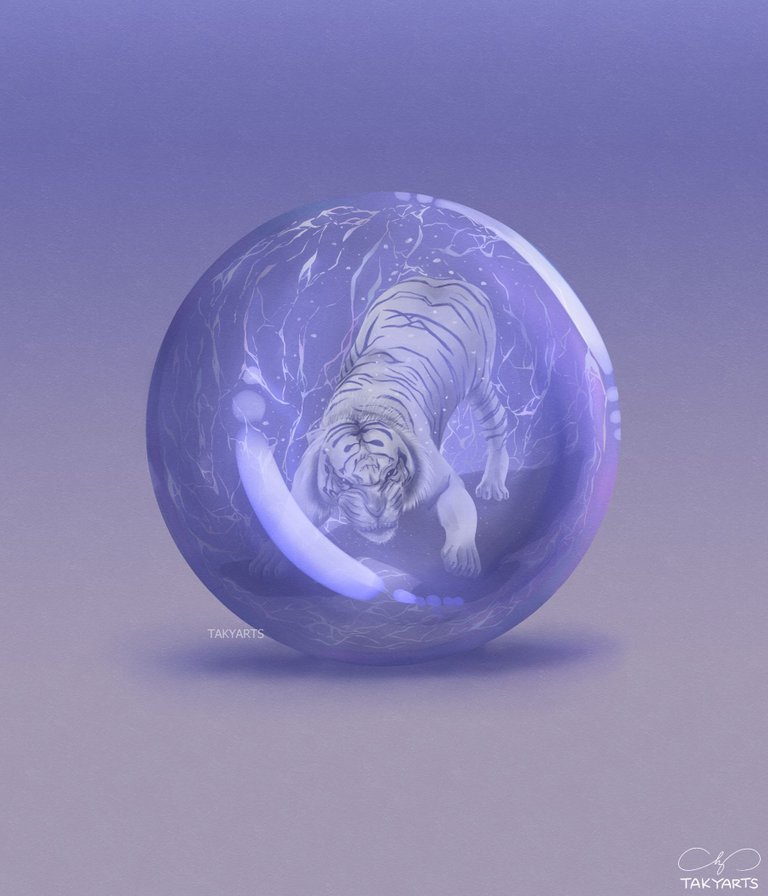 ---
Medium: Digital (Wacom Cintiq)
Program: Clip Studio Paint
Video edited on Adobe Premiere CS6
---

---
---
---