Art #53: Rudolph The Red-Nosed Reindeer | Toilet Paper Core Rudolph Art
Merry Christmas!!! How are you celebrating the holidays? As for me, I just filled my tummy with lots of foods and watched Santa drop his gifts around the world through the Santa Tracker on Google. Have you seen that?
Last week, our weekly Christmas special prompt on ArtPark was to draw Rudolph, one of Santa's reindeers. I was wishing to draw a different version of Rudolph and I'm glad I came up with one.
Toilet Paper Core Rudolph Art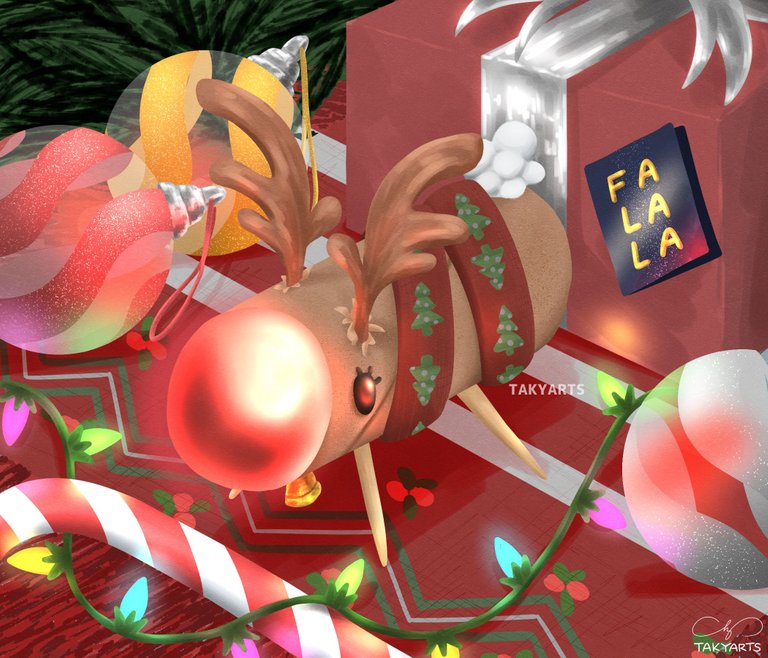 I present to you a pandemic-inspired Rudolph. The toilet paper core Rudolph! Thanks to this idea, I learned that the cardboard roll in the middle of a tissue paper is called 'core'. I think the 'core' is a perfect item to turn into a reindeer because its color is similar to the animal.
And surprise! The Christmas balls are back! I like how I drew the Christmas ball for my drawing Rozelle and so I drew them again but with different colors.
Oh, just a little trivia before I move to the next. I got the idea of the "Falala" gift tag when I went to the mall few weeks ago to buy gifts for my niece. Reading the "Falala" felt so festive so I even used it on the drawing. :)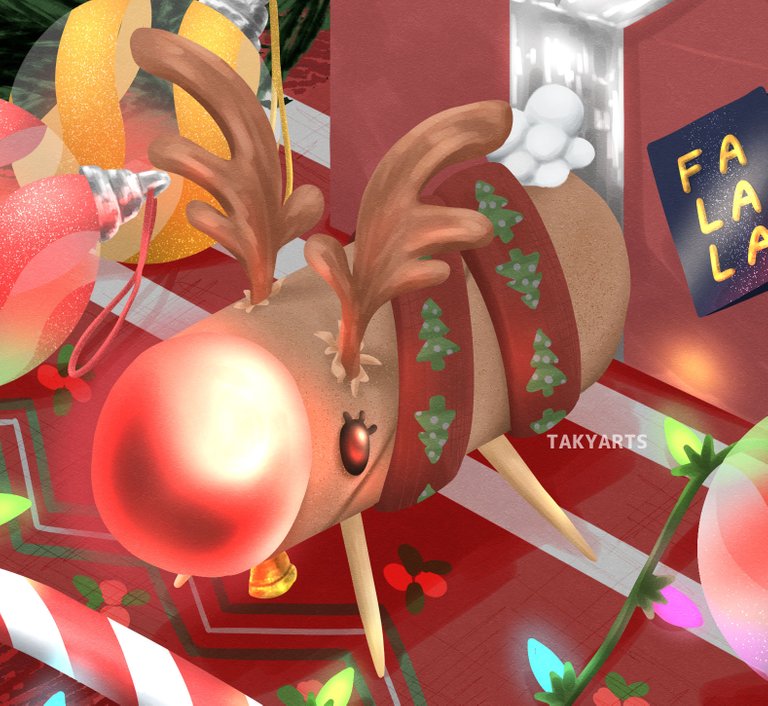 Rudolph is known as the red-nosed reindeer and so..guess what? I drew a huge red bulb as toilet paper core rudolph's nose. 😂 Then its feet is made of toothpicks. Don't you think this would be a fun craft to create? I mean, in real life? The tail is made of cotton ball and toilet paper core rudolph is kept warm with a Christmas scarf and adorned with a cute bell on the neck. Ah, I want to recreate this but I'm not sure how to create its horns. Lol. Maybe I'll try to recreate it next Christmas and see if I can.
Of course, I made a simple animation to highlight Rudolph's nose.
Drawing and Animation Process
Just like my drawing for Rozelle, this artwork shared the same fate. The timelapse had different settings and so it fails to open on my laptop. How sad! I was really looking forward for Rozelle's and Rudolph's timelapse because they are Christmas drawings. But I guess fate is kind of harsh for me this year and spoiled the fun.
Anyway.. at least I never forget to save some photos of my WIPs! Thank goodness!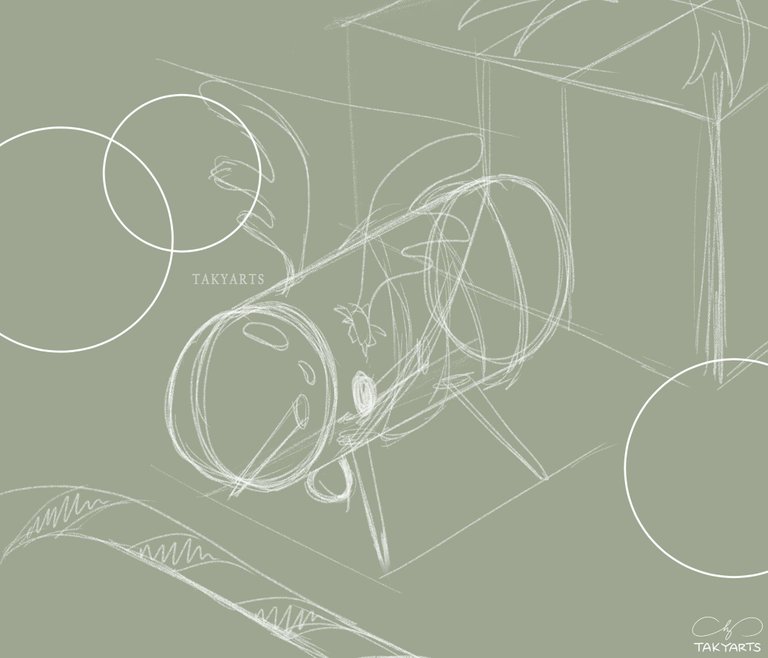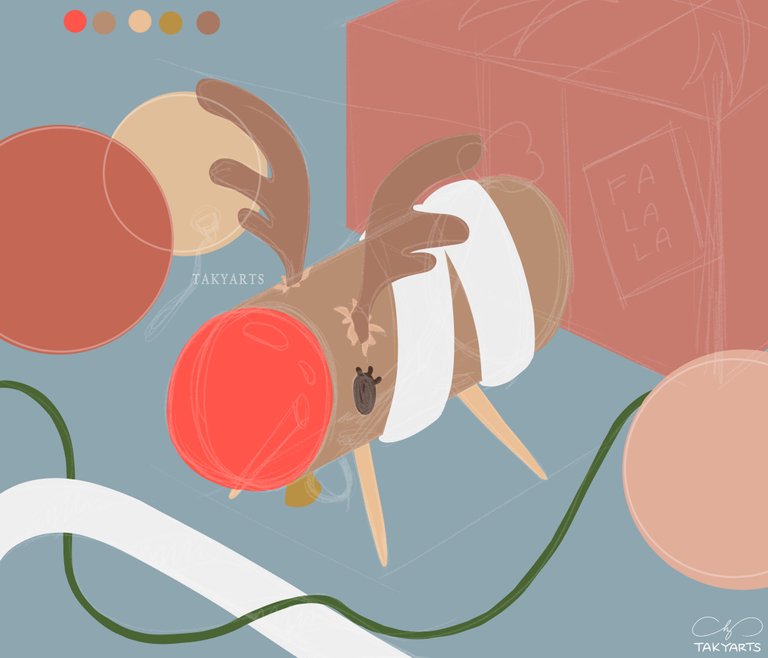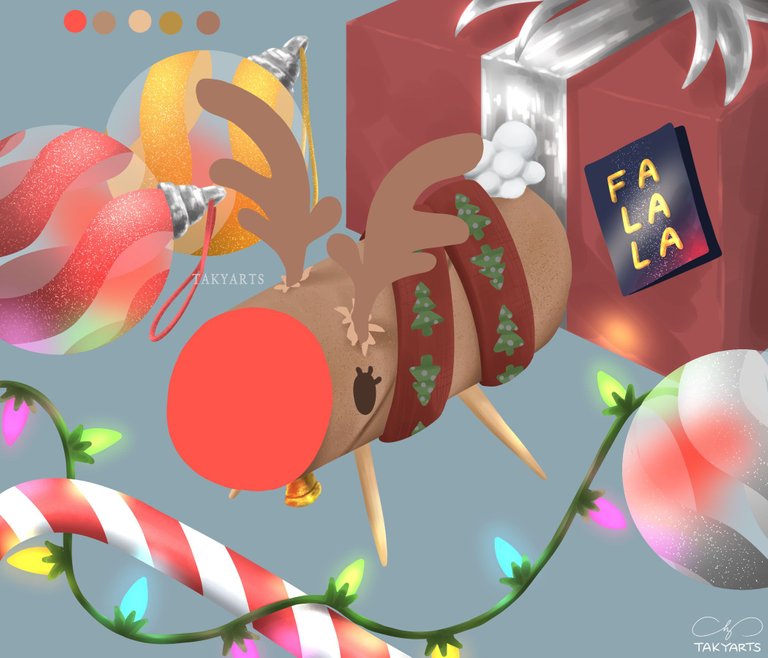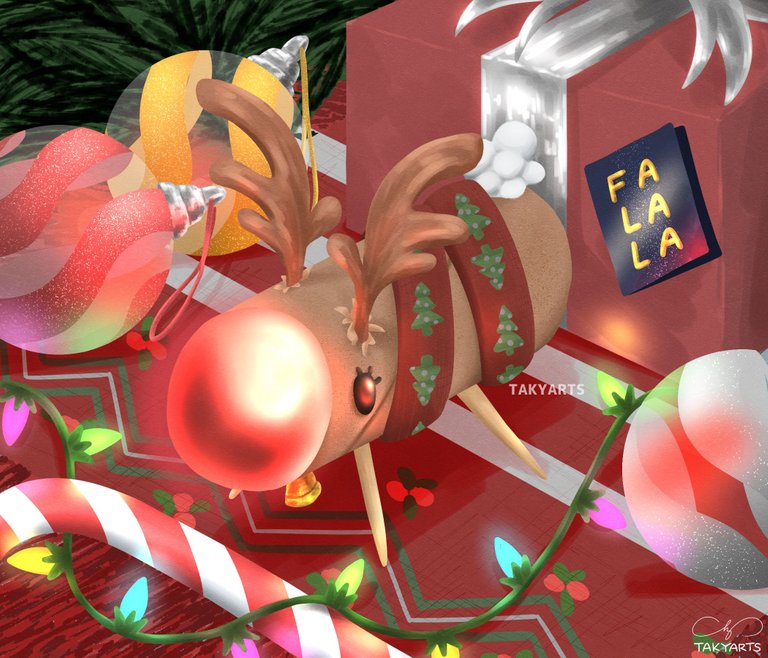 Now let me share how I did Rudolph's glowing red nose!
It's funny that I actually spent almost an hour figuring out and remembering how to do the fade in and fade out animation since it's been a long time since I did one. And surprise, I still make these simple animations on Macromedia Flash 8. 😂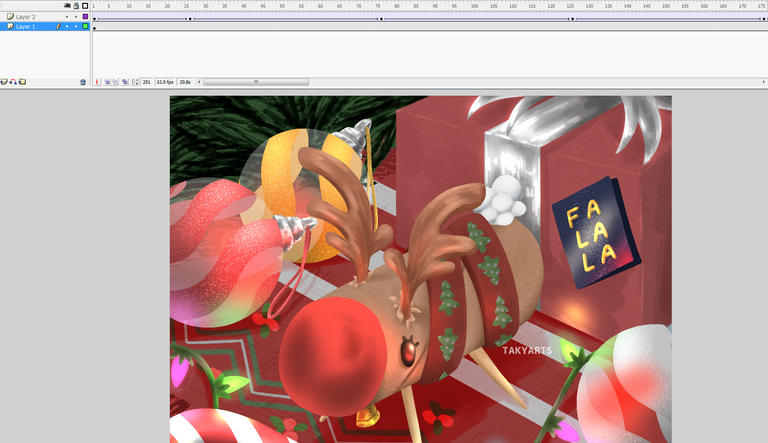 After looking up for tutorials on Youtube, I found out that you have to convert the image into an object first before the settings for fade in/out appears. Ugh. You don't know how much my head was already aching because I can't find the dropdown menu for the fade in/out. But when I finally finished the animation, I felt happy and satisfied.
However, it doesn't end there! The file exported on Flash is '.fla' and so I still need to convert it an '.mp4' for it to be able to play. And you need this program called Swivel to do that.
Now that's how I did toilet paper core Rudolph. I'd say, I enjoyed drawing it but not so much on animating. heehee. Merry Christmas, everyone! :)
---
Medium: Digital (Wacom Cintiq 16)
Programs: Clip Studio Paint | Macromedia Flash 8 | Swivel
Animation: 251 frames @12fps
---

---
---