Art #52: Rozelle | The Ice Warrior Princess
Merry Christmas, everyone! I hope you are all enjoying the holidays. In this part of the world where I live, Christmas Eve has already passed seven hours ago and I'm mostly likely asleep while this post gets published. Thanks to Peakd's schedule feature, really helps me a lot to post at a specific time I like.
Around two weeks ago, ArtPark began it's holiday drawing challenges wherein for that particular week, the challenge was to create a holiday creature. The subject given sounds easy but it was kind of difficult, actually, as you have to create your own creature. I just thank God for blessing me always with ideas, which pops up when deadline is near, even if it wasn't the most creative. Two days before the deadline, I've thought of creating an ice warrior princess.
Rozelle, The Ice Warrior Princess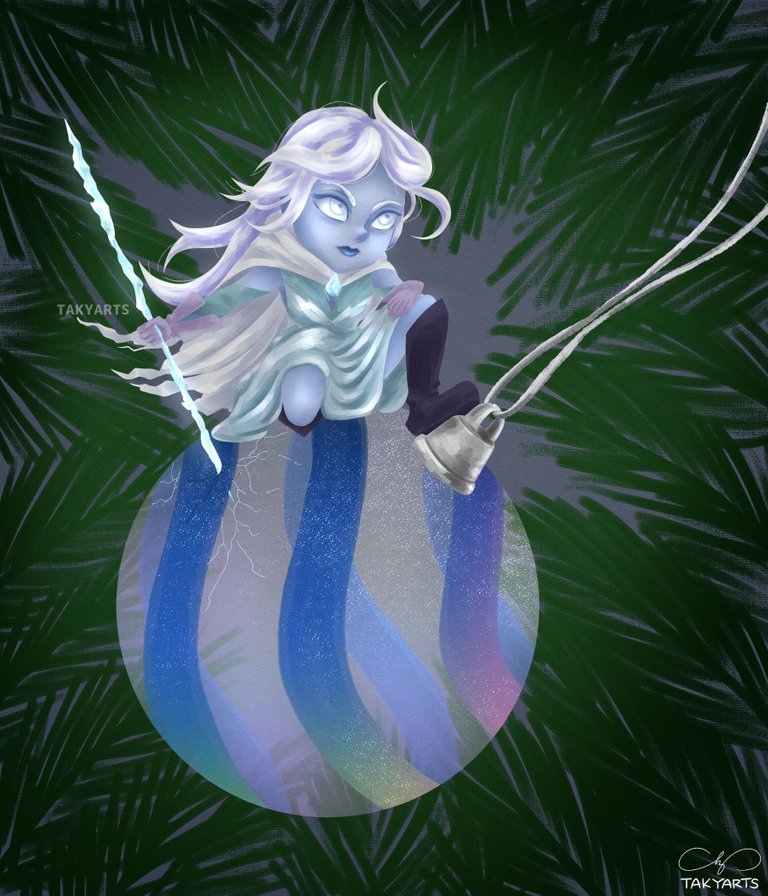 I named her Rozelle. She's an ice warrior princess with a blue skin and lips pertaining to how cold her body is, while her hair is as white as snow. Rozelle is a tiny creature living inside her pine tree kingdom. She's a very skilled warrior who protects her place by luring her enemies inside the tree, a place she is very familiar with, and utilizing the tree branches and other stuff to take a successful offense.
Here in my drawing,she made use of a Christmas ball for a surprise attack while controlling her balance by poking her ice spear into it.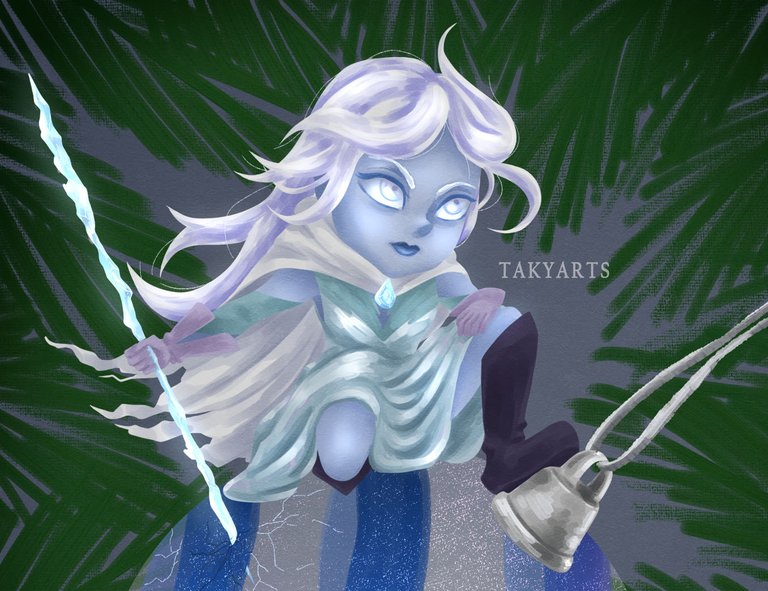 Drawing a female character with some ice power makes me think of Elsa from Frozen, so if you see some similarities with their close, know that I did my best not to imitate it. I want Rozelle's dress to have that cold impression. I'm not very familiar with the types of fabrics but this one shines when reflected by light. Then on her cape is diamond, a symbol of her belonging to the royal family.
I liked how I drew her face, by the way. :) It's exactly the kind of expression I had in my mind.
Drawing Process
Mayday! Mayday!
It was an unlucky day for me when I opened Clip Studio Paint and a dialog box opened. Since I know that it takes a while before the program opens in my laptop, I kept myself busy playing kalimba and so I didn't pay much attention to the dialog box and just clicked "set to default". While it was processing the command, I slowly realized that it was setting everything to default. Which meant, the brushes I added long ago getting removed. Oh sh—!
Long story short, my brushes were gone and I have to put them back one by one. I have tons of brushes downloaded and it's exhausting to go over the files and find the brush I always use so I ended up just adding a few and used it for this artwork.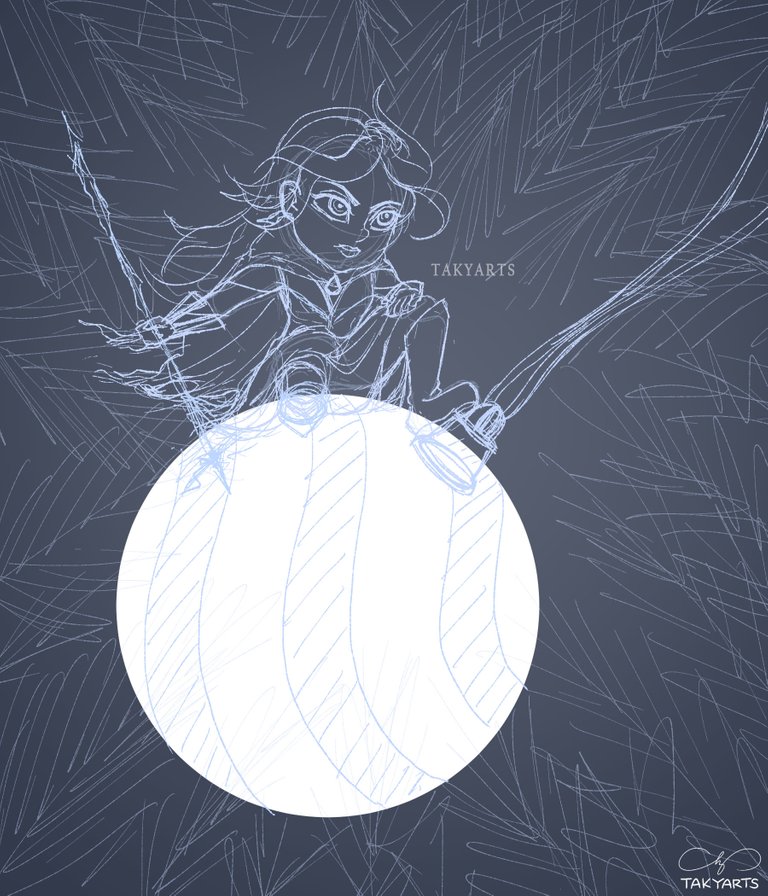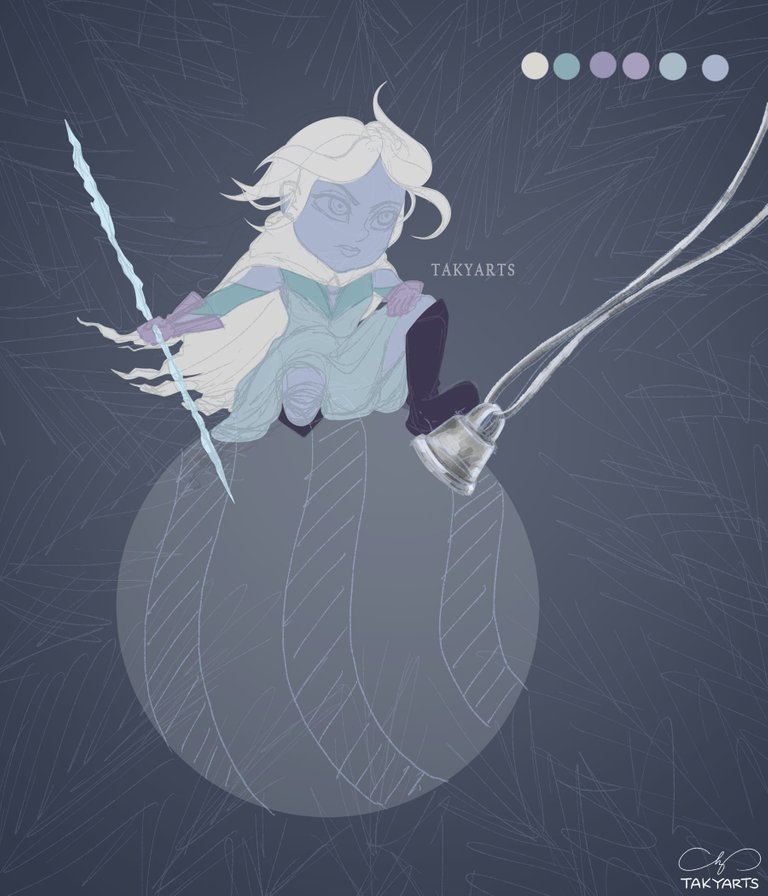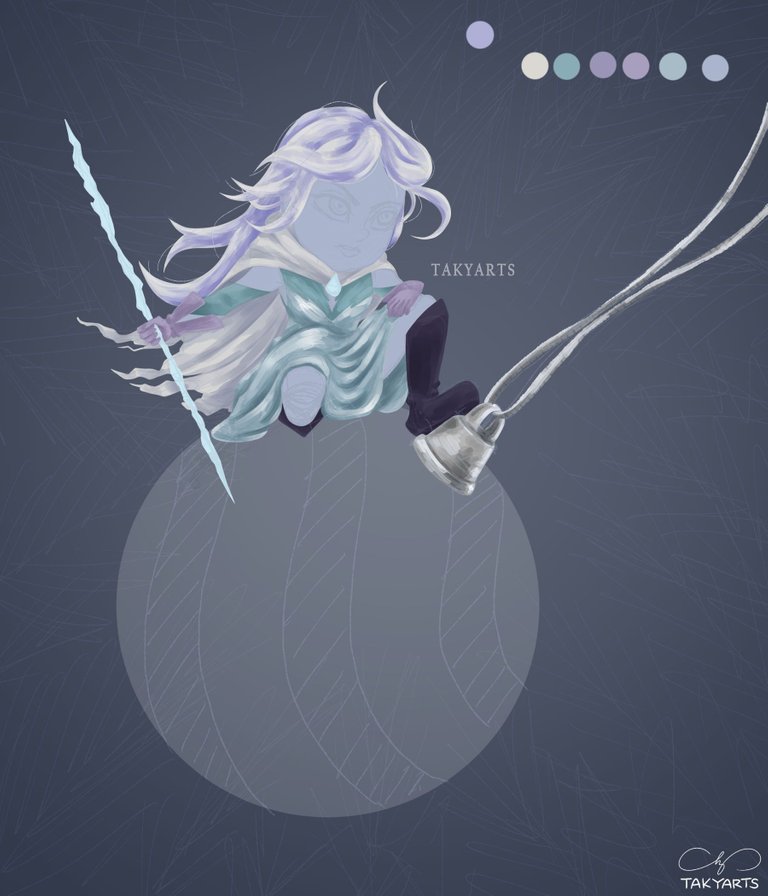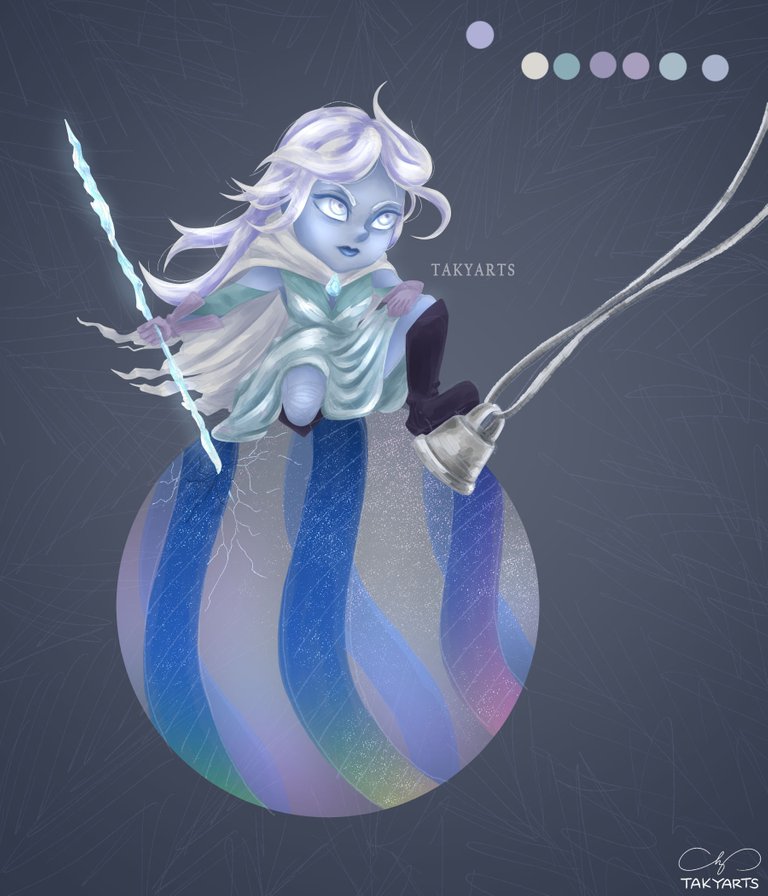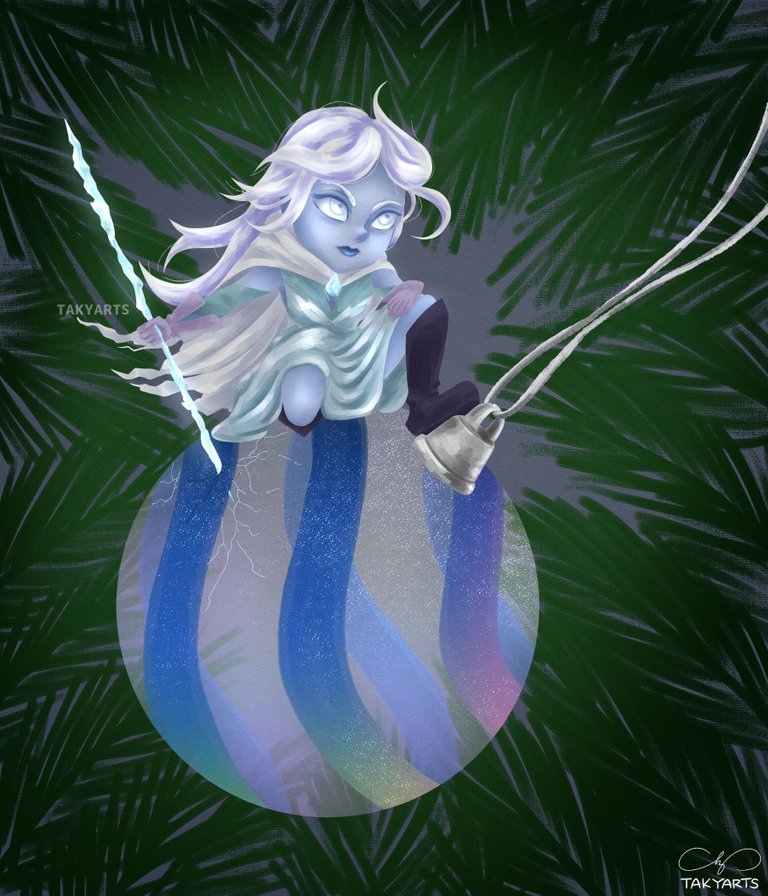 And as if that wasn't enough, I just found out that the timelapse files I saved can't be played. I'm not exactly sure why but maybe the video settings was too high that my ancient laptop can no longer handle it. The settings used to be at 1080p but it was changed to 2000+px (Sorry, I can't remember the exact numbers) because of that damned set to default button. And because of that, I am sorry I don't have any timelapse video to include for this drawing.
Anyway, I enjoyed drawing Rozelle. I also love the transparent Christmas ball. It looks cool. :)
To finish the artwork, I overlayed an oil paint texture and reduced the opacity down to about 12%. I got used to adding textures that not adding it felt like my drawings are naked. Lol.
Next time, I wanted to create a normal size Rozelle. :)
---
Medium: Digital (Wacom Intuos Comic)
Program: Clip Studio Paint Debut
---

---
---