LPDroneVysionz
Lume Cube? WTF is that. All you really need is a head lamp and a bunch of gaffers tape. Works super good. So good I'm going to have to do it more often. When it gets warmer maybe...
The DJI Mavic specifications indicate that flying in sub zero degree Celsius weather is a no no. Aka No winter flying for most in the Northern Hemisphere. I've done it before but recently it's been particularly cold and I don't want to push my luck too far. Not sure exactly what the deal is with needing to fly in the warm temperatures. Maybe it's the battery level would not be accurate and of course run down faster in the cold. Another thing I had happen once is that the gimbal seemed freeze and stop working. At a time when I could have really used it. Truth be told, the amount of times I've had my heart leap up into my chest because of crazy close calls is more than I can count or remember.
I have actually crashed the drone before as well, twice. The first time was very minor into the side of a building. Mostly just embarrassing. The second time was worse. I was advised on the internet not to use the 'Waypoint' mode near to some trees. Well I was like it works so good, it always works good, I'll just take my chances! Of course as soon as I told it to go fly the 'mission' it flew straight into a tree. It was a total 90 degree departure from the intended heading. That time the damage wasn't so minor. Had to pay like $200 to get it repaired and they took FOREVER to do so. Like 6-8 months I can't remember. I also asked them to replace the gimbal, because it had acted a bit sketchy so I thought why not just get 'a new one.' That was definitely the bulk of the $200 repair bill and wasn't even necessary, to be honest it worked pretty fine but I figured if they're working on it may as well get all the kinks out, from all that sub zero flying. Well when I got it back they told me that they had tried 5 separate gimbals before finally getting one that worked. They said that DJI doesn't send out new gimbals for repair jobs, only refurb ones. "Oh and by the way, now every time your drone turns on, ignore that huge CLUNK the gimbal makes when it smacks the top, that's normal for the refurb ones!" To be honest if I'd have known they were going to throw a refurbished gimbal in there that does some weird start up procedure I'd have said just repair the other stuff which would have been like a $50 repair. Ah the joys of customer service with a chinese company.
Regardless, these pics were taken at a music festival. I'm sure that some people were absolutely tripped out by the flying lights in the sky! The geodesic dome was actually an art exhibit put on by some friends of mine. By the Forest Heart Camp.
Click on 📸 to load High Def
---
GEODESIC D'OM - AND DAS BIKE in FIELD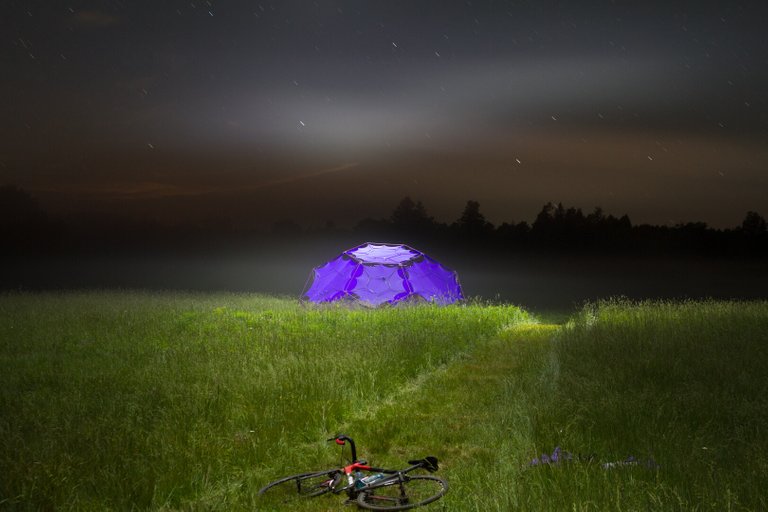 ISO640 | 59S | f3.5 | Canon 35mm f2 | Canon 7D
---
GEODESIC D'OM - SunSET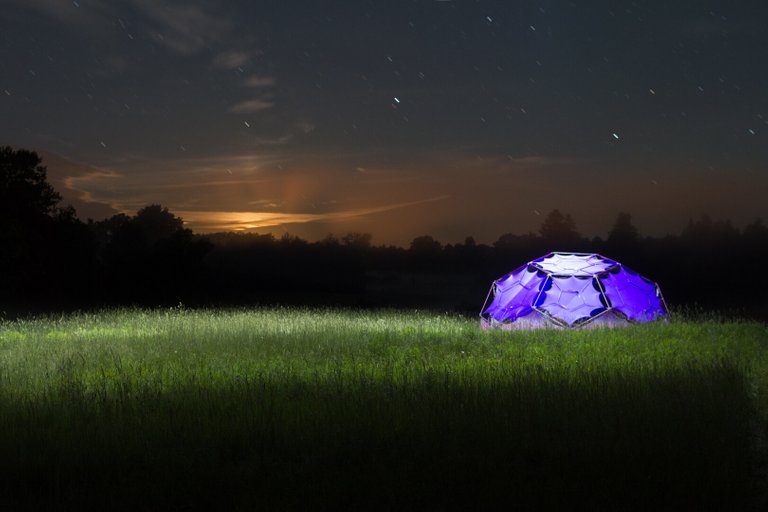 ISO640 | 59S | f3.5 | Canon 35mm f2 | Canon 7D
---
GEODESIC D'OM - LighTRAILS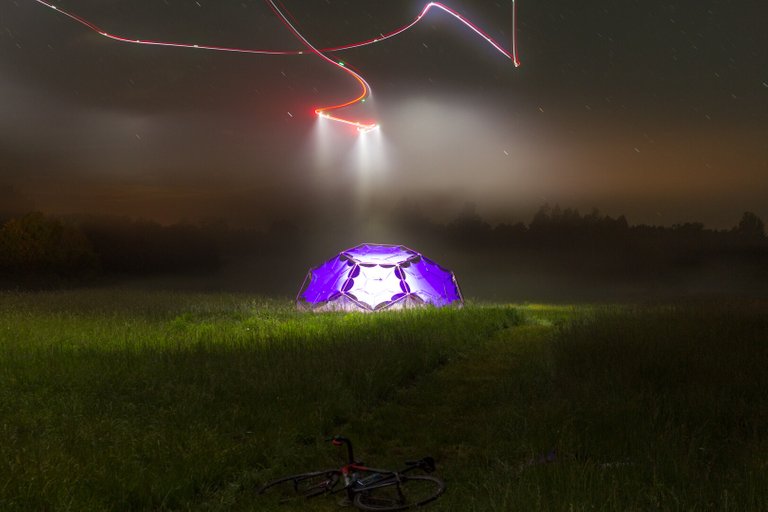 ISO640 | 59S | f3.5 | Canon 35mm f2 | Canon 7D
---
Actually, this second series of shots didn't involve a headlamp and gaffers tape. More like a flashlight (aka torch for the UK crowd) and some String. It swung around crazily but the ability of the drone to compensate is pretty impressive. No sudden or extreme movements though, wouldn't want to have an upswing and have the string come near the propellers though, that wouldn't be fun. Especially flying above a lake.
---
Lights above Anna Lake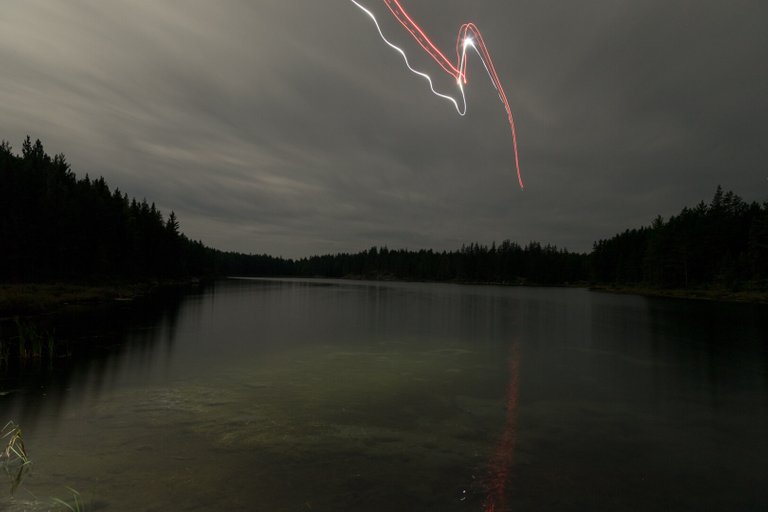 ISO800 | 75S | f8 | Canon 24-105 f4L IS USM | Canon 5D4
---
Lights above Anna Lake 2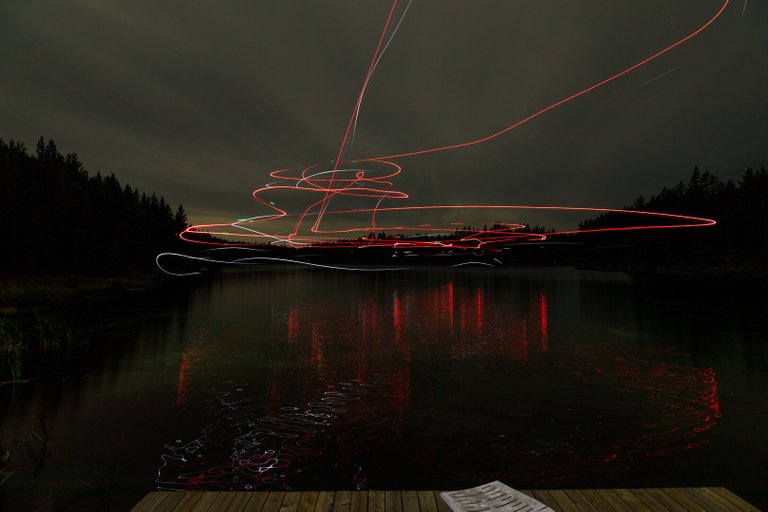 ISO800 | 295S | f9 | Canon 24-105 f4L IS USM | Canon 5D4
---
The Shimmering Hour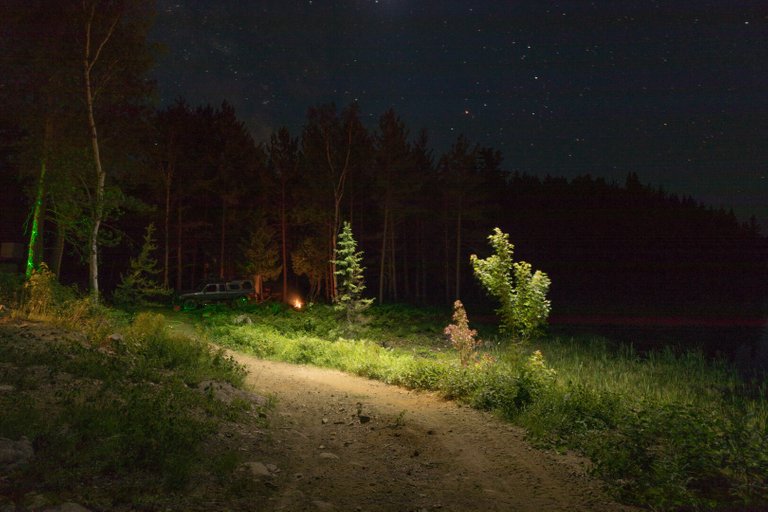 ISO200 | 45S | f8 | Canon 24-105 f4L IS USM | Canon 5D4
---
Depth Perception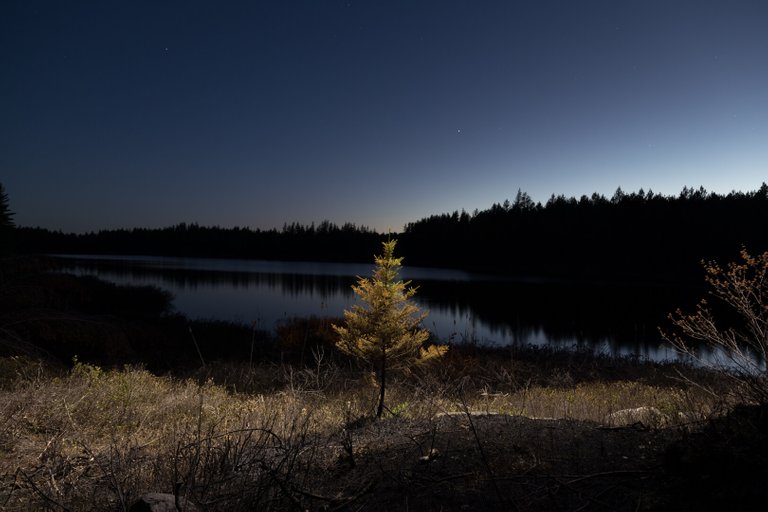 ISO200 | 20S | f5.6 | Canon 24-105 f4L IS USM | Canon 5D4
---
Silver Lining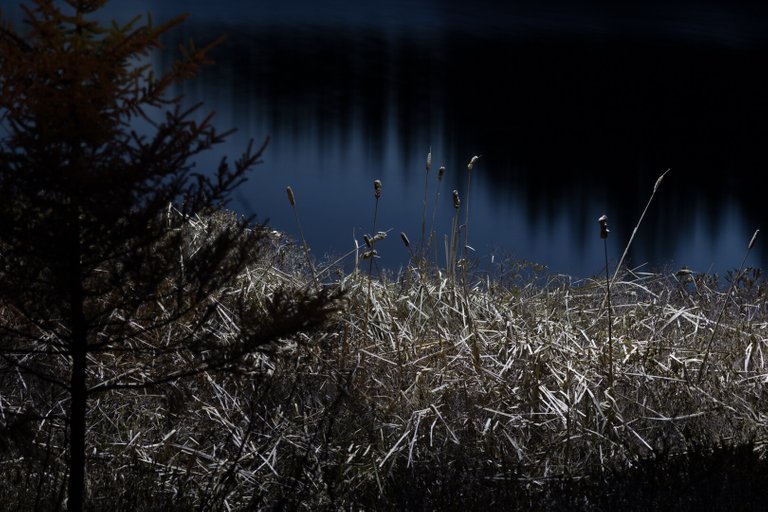 ISO200 | 20S | f5.6 | Canon 24-105 f4L IS USM | Canon 5D4
---
Beam me up, Shawty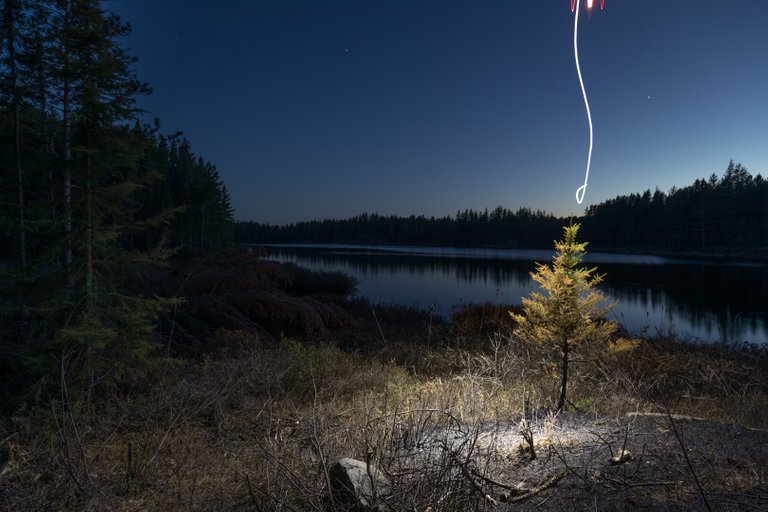 ISO200 | 20S | f5.6 | Canon 24-105 f4L IS USM | Canon 5D4
---
It escaped from the Lake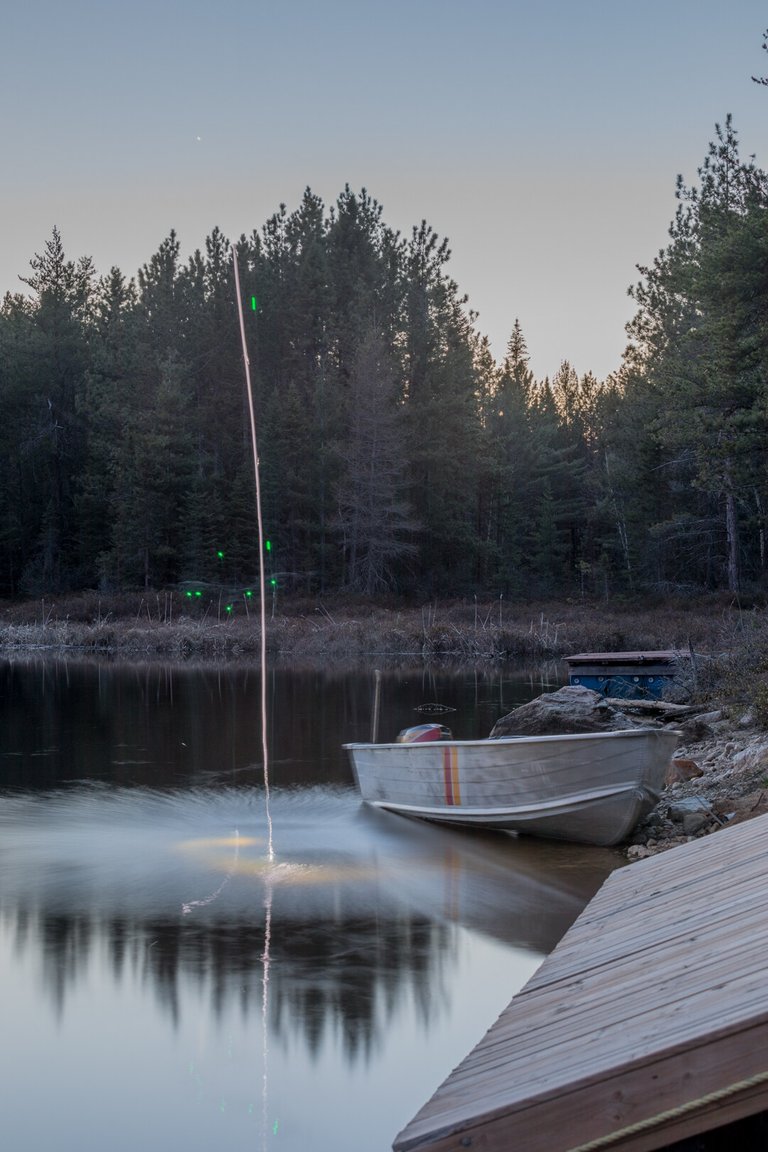 ISO100 | 15S | f10 | Canon 70-200 f2.8L | Canon 5D4
---
Check out some of my older posts on Lightpainters United:
---

Banner by @oddballgraphics
---

---
---