Jesture's Court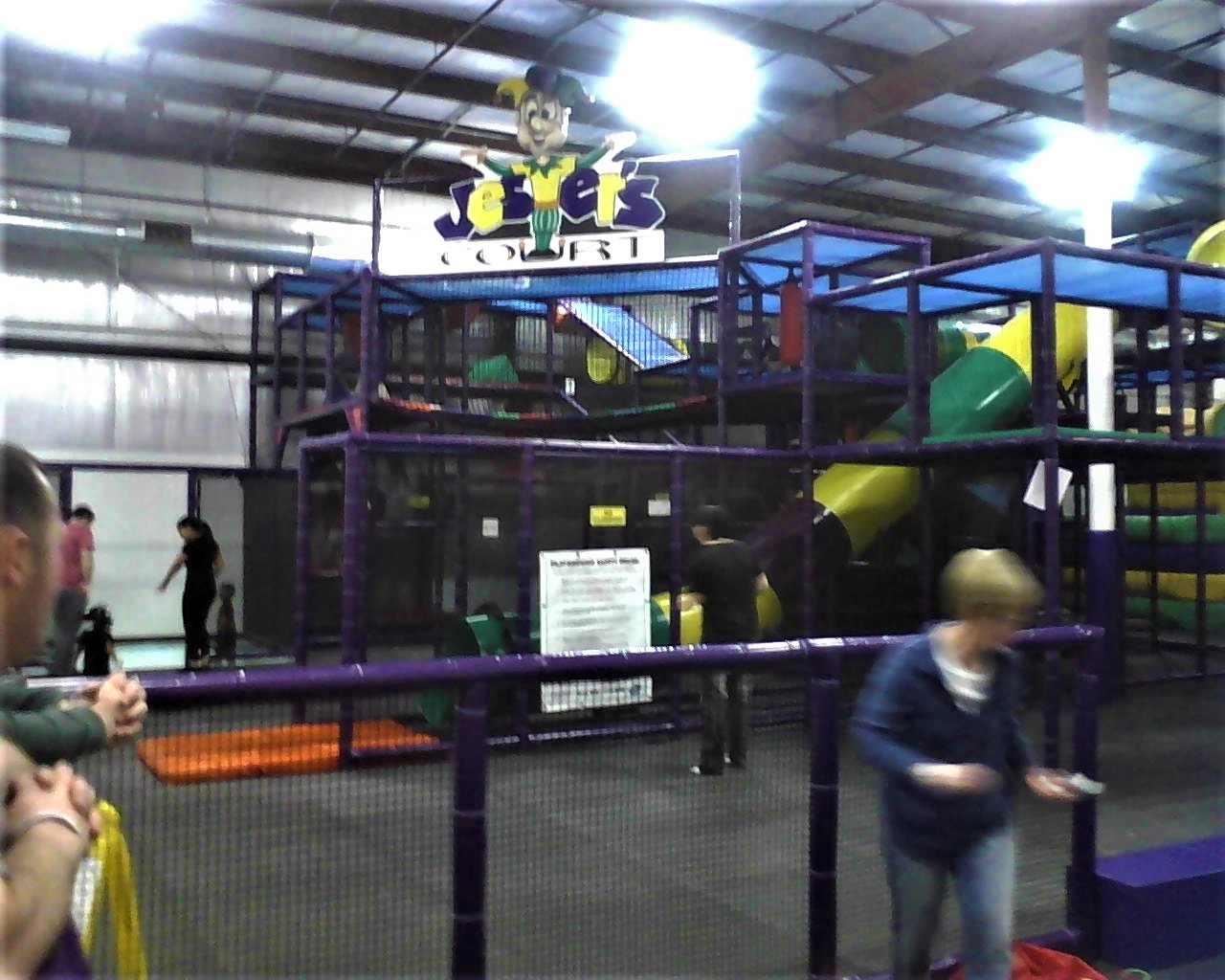 Here's another place that may bite the dust due to the covid 19. It's called Jester's Court. It was a giant bounce house for kids located in a warehouse.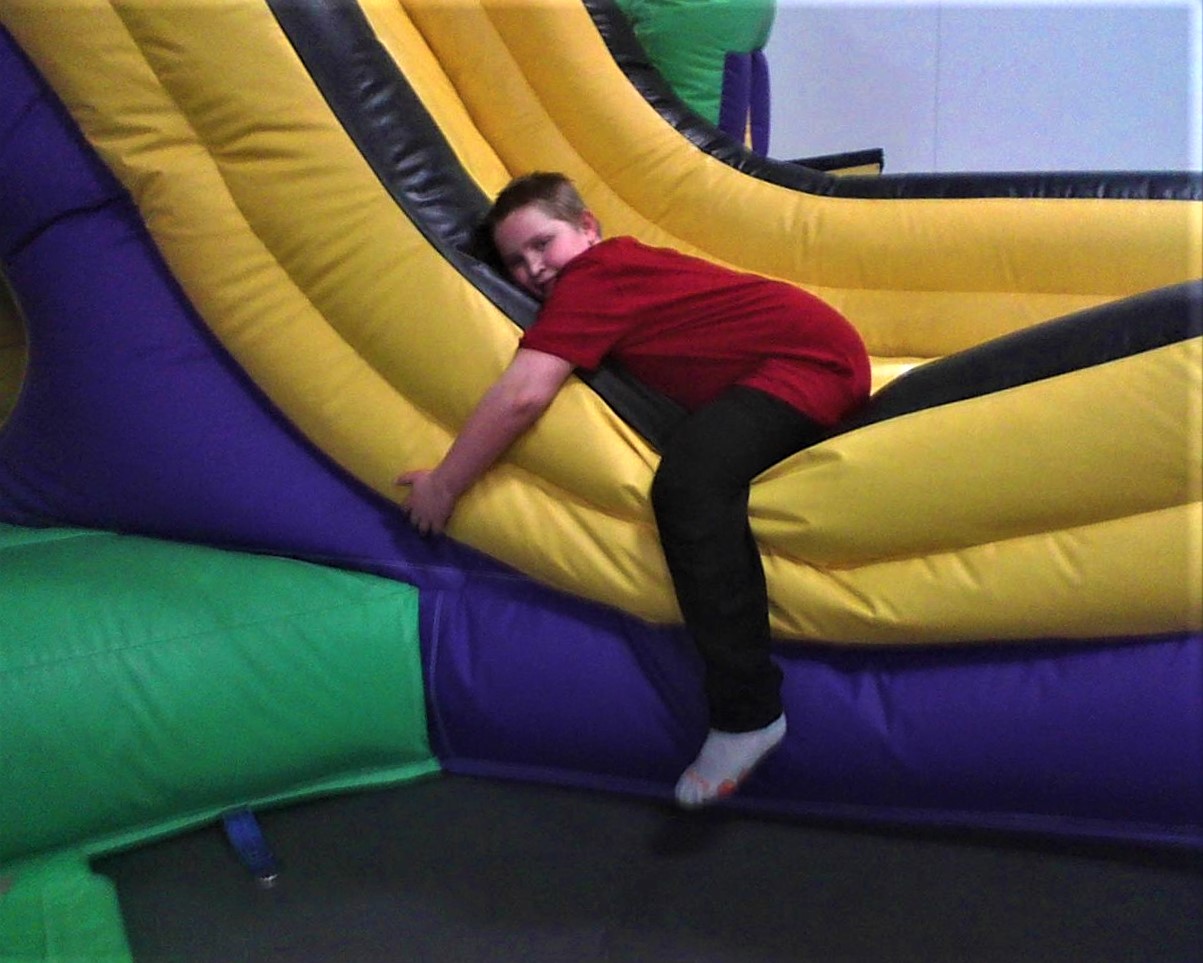 It had giant slides that kids could go down, some of them were really steep. This is our "I'd rather be home playing video games" kid...here he is again pretending to be enjoying himself...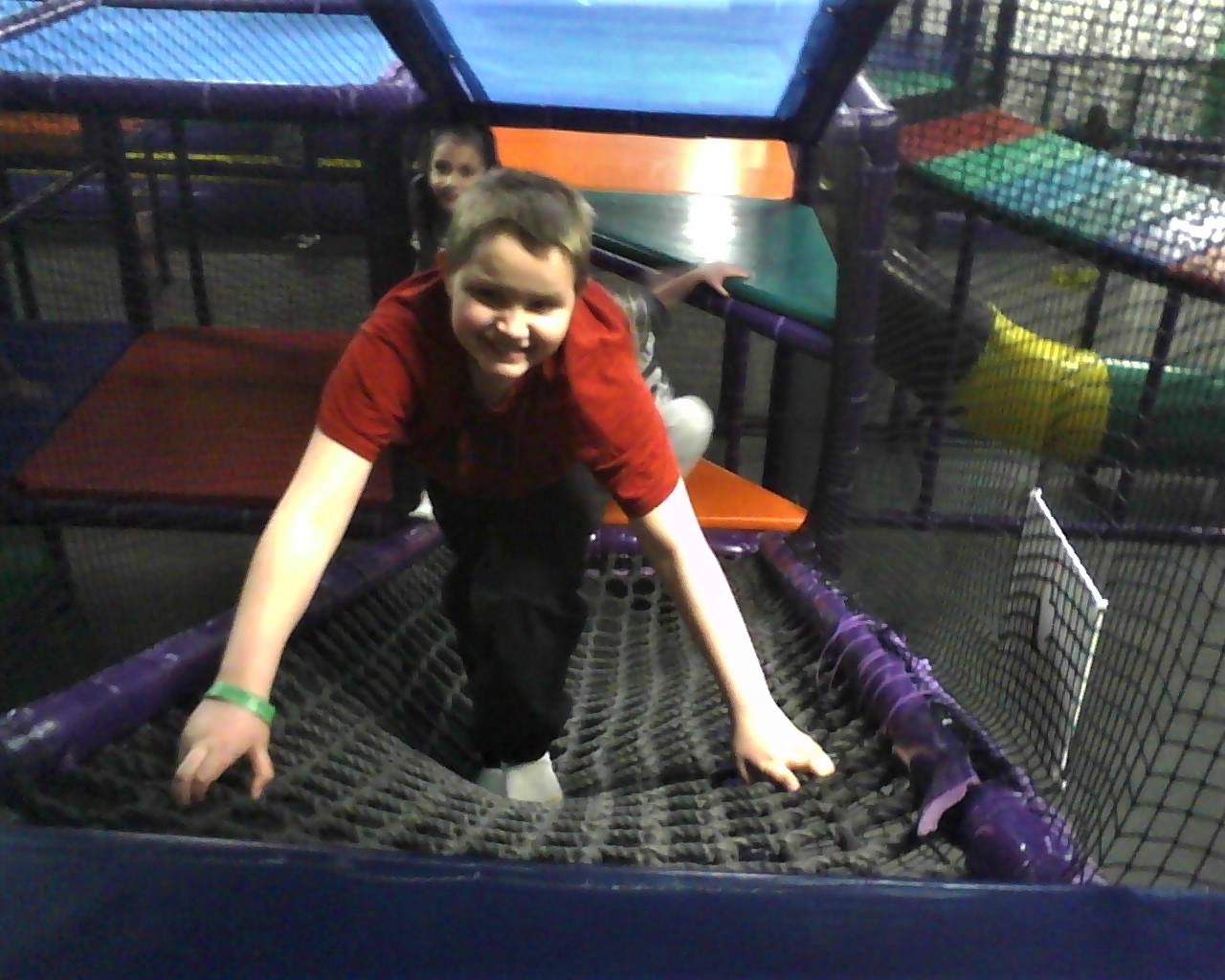 That look on his face...lol, isn't this so much fun. I guess we could call him our difficult child if that wasn't a understatement...though I have to digress that he has come a long way since coming into the family considering he was five going on fifteen when he got here.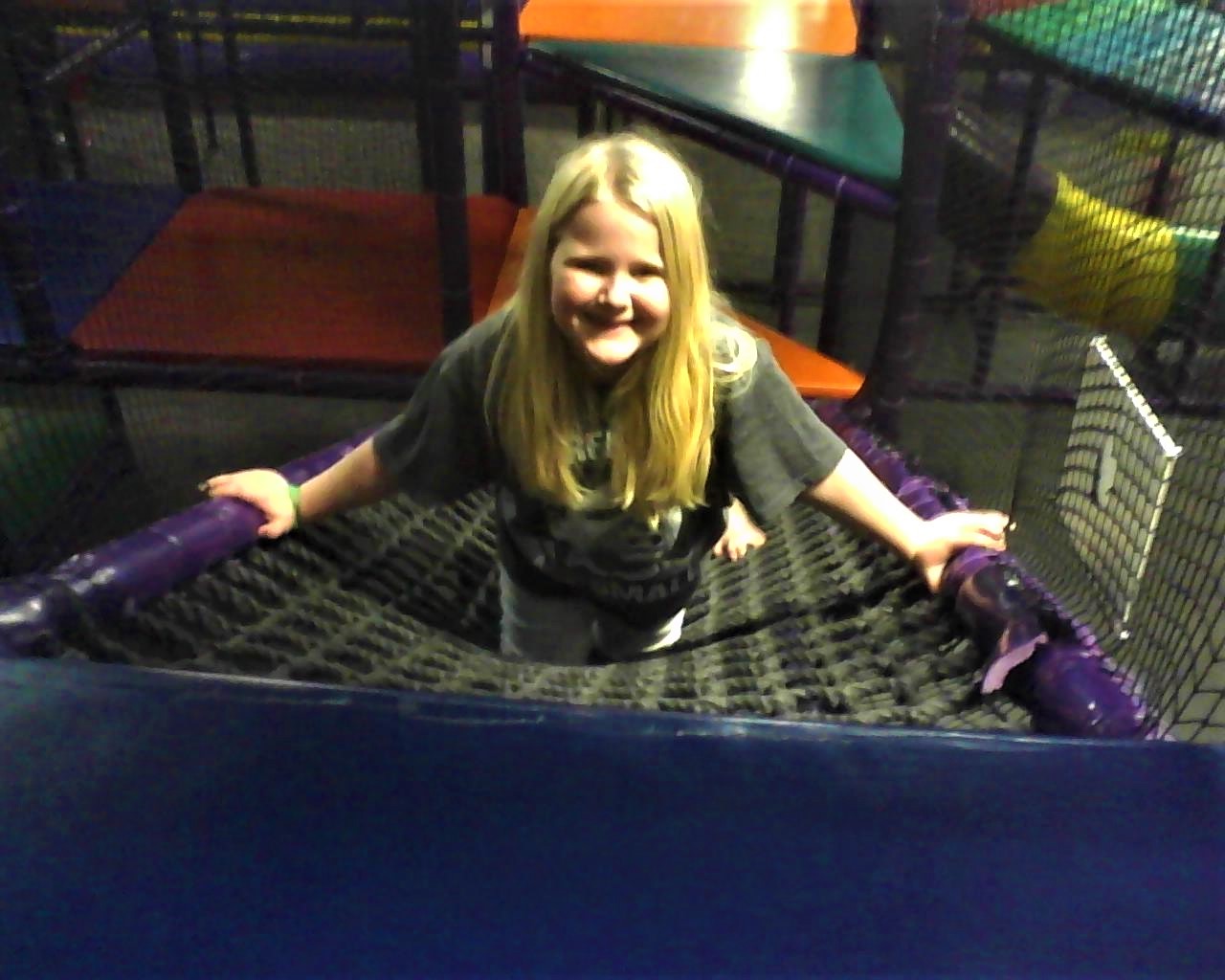 This is his sister, to her everything is great. She lives with her dad in a small apartment with his aunt so she's glad to be around other kids and happy to go anywhere and do just about anything, to her every thing is a big deal.
The place is filled with different size features of bounce houses, tunnels, lighted dance area and a big ball they all had fun trying to conquer...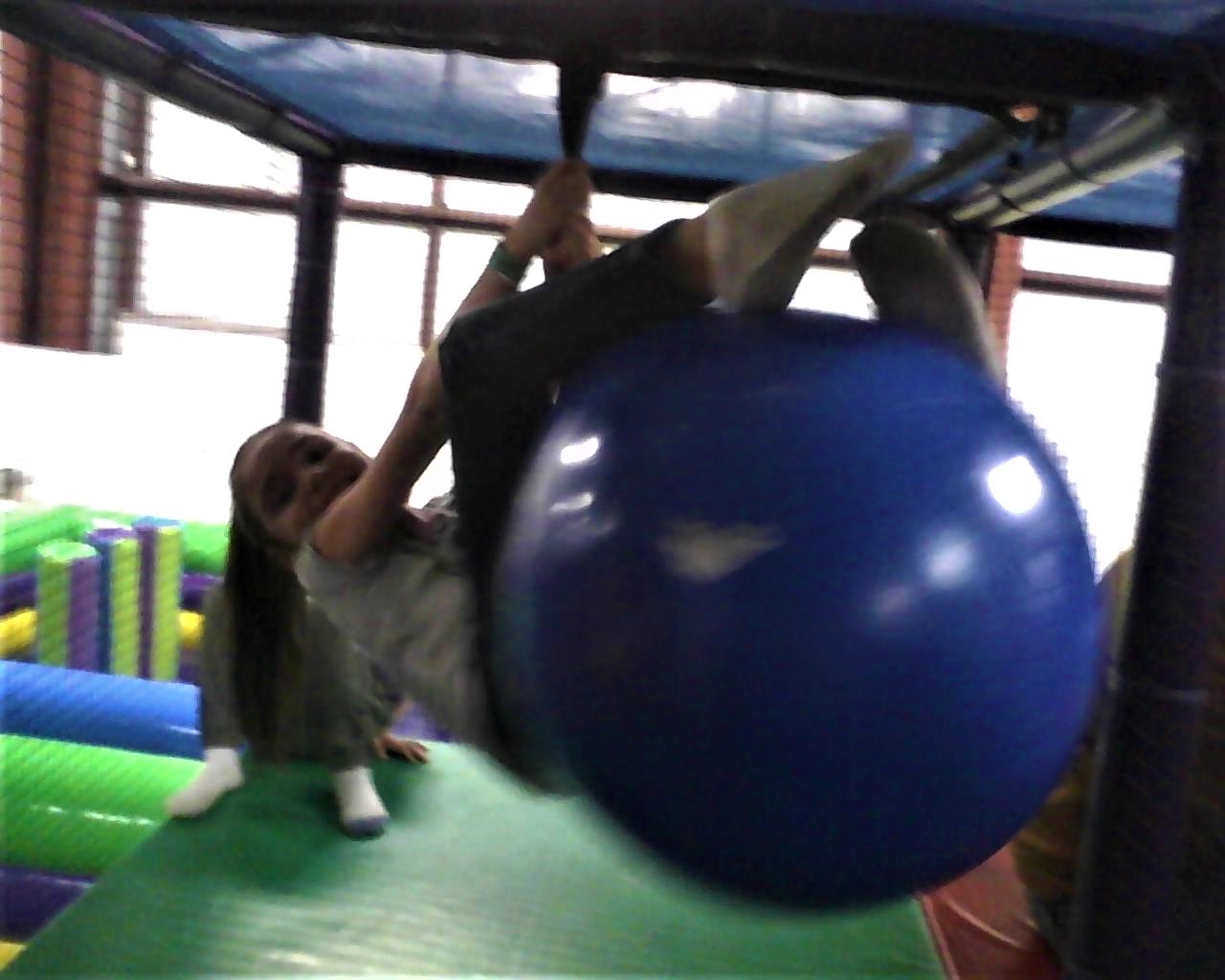 To this one this was easy...but most stuff is to her. She was so proud of herself last summer when she got her training wheels off her bike, being the second youngest out of the six of them and she was the first to accomplish riding a bike without training wheels. I told her mom I wouldn't be surprised if by the end of summer she was standing on the seat while holding the handles bars. For the boys this task came a bit harder to overcome but they stayed persistent and didn't let the girls show them up...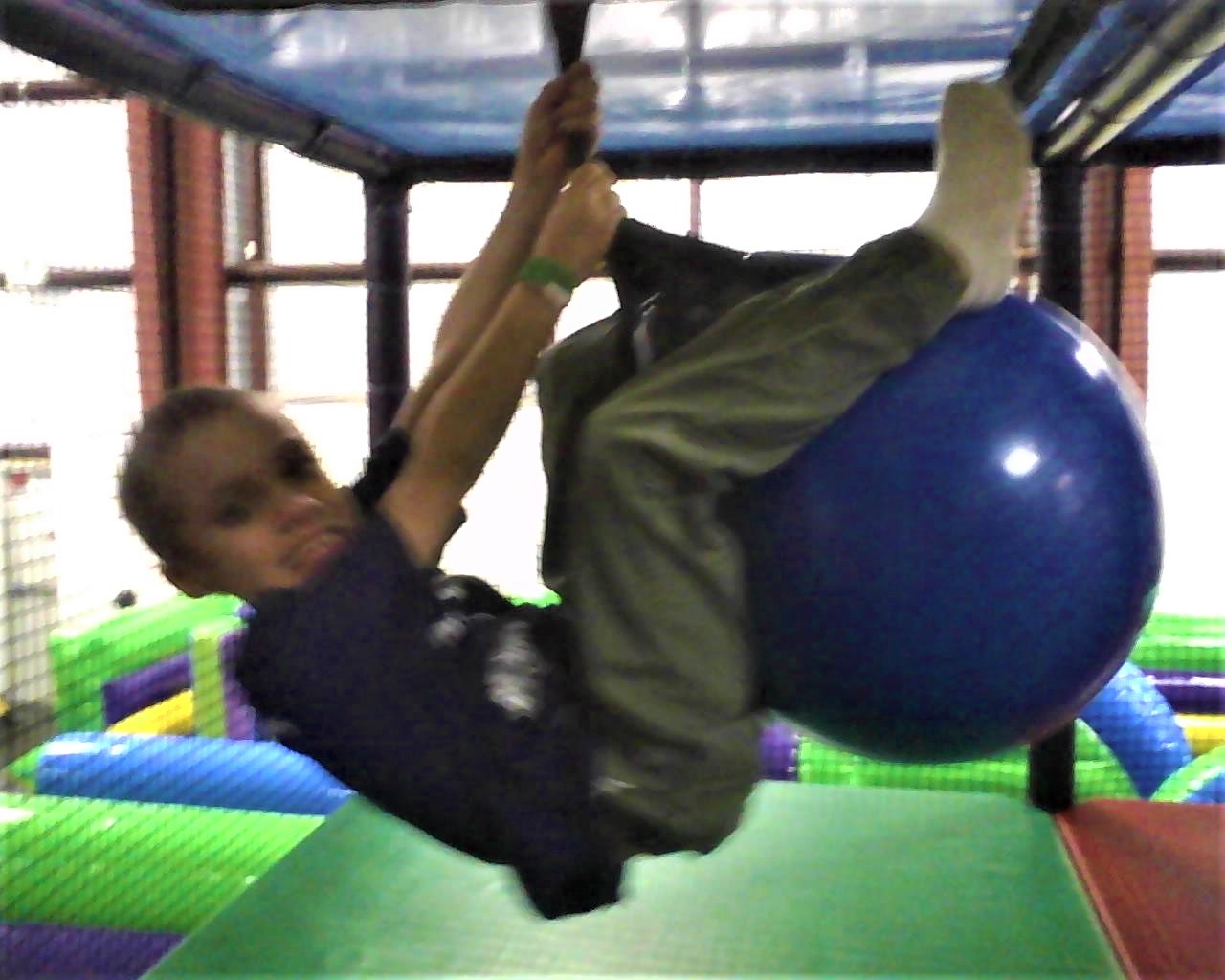 See I can do this...quick take that picture before I fall off this thing...lol.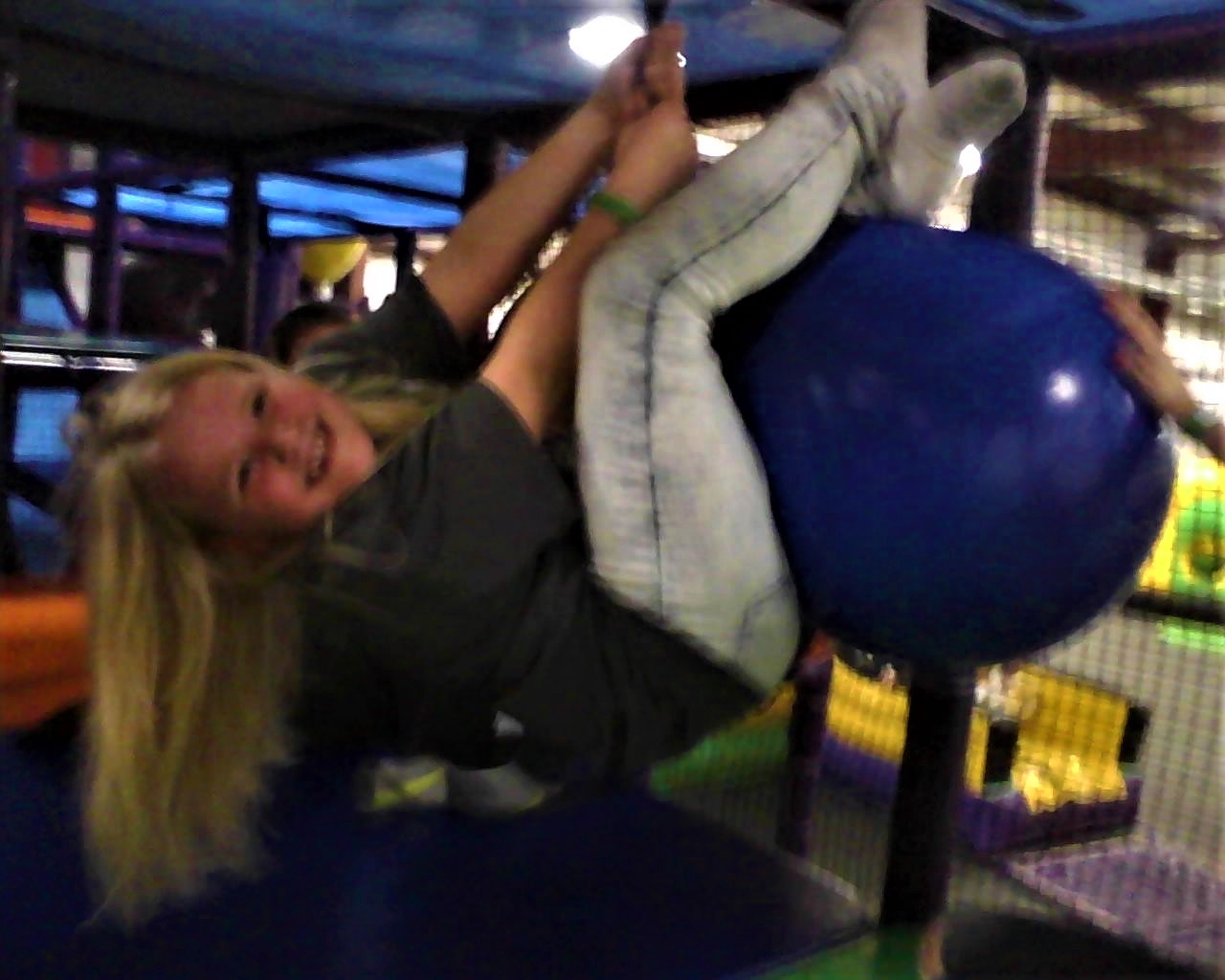 Like I said with her she is gain for anything...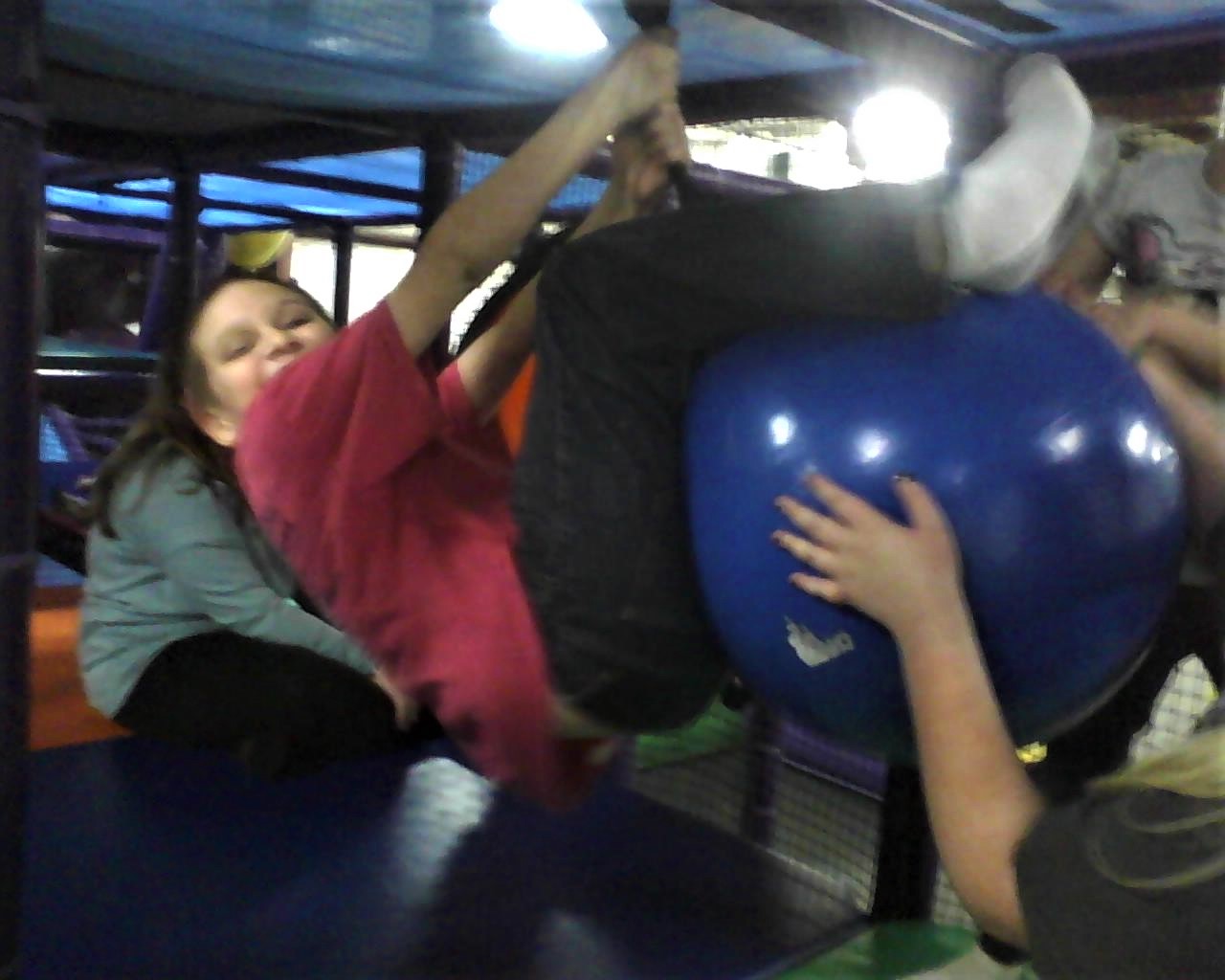 ...it took this one a few tries, his mom had to hold the ball still but he was determined to get in on the action.
Once they ran around trying all the bounce houses and tunnels it ended up being a great place to play hide and seek...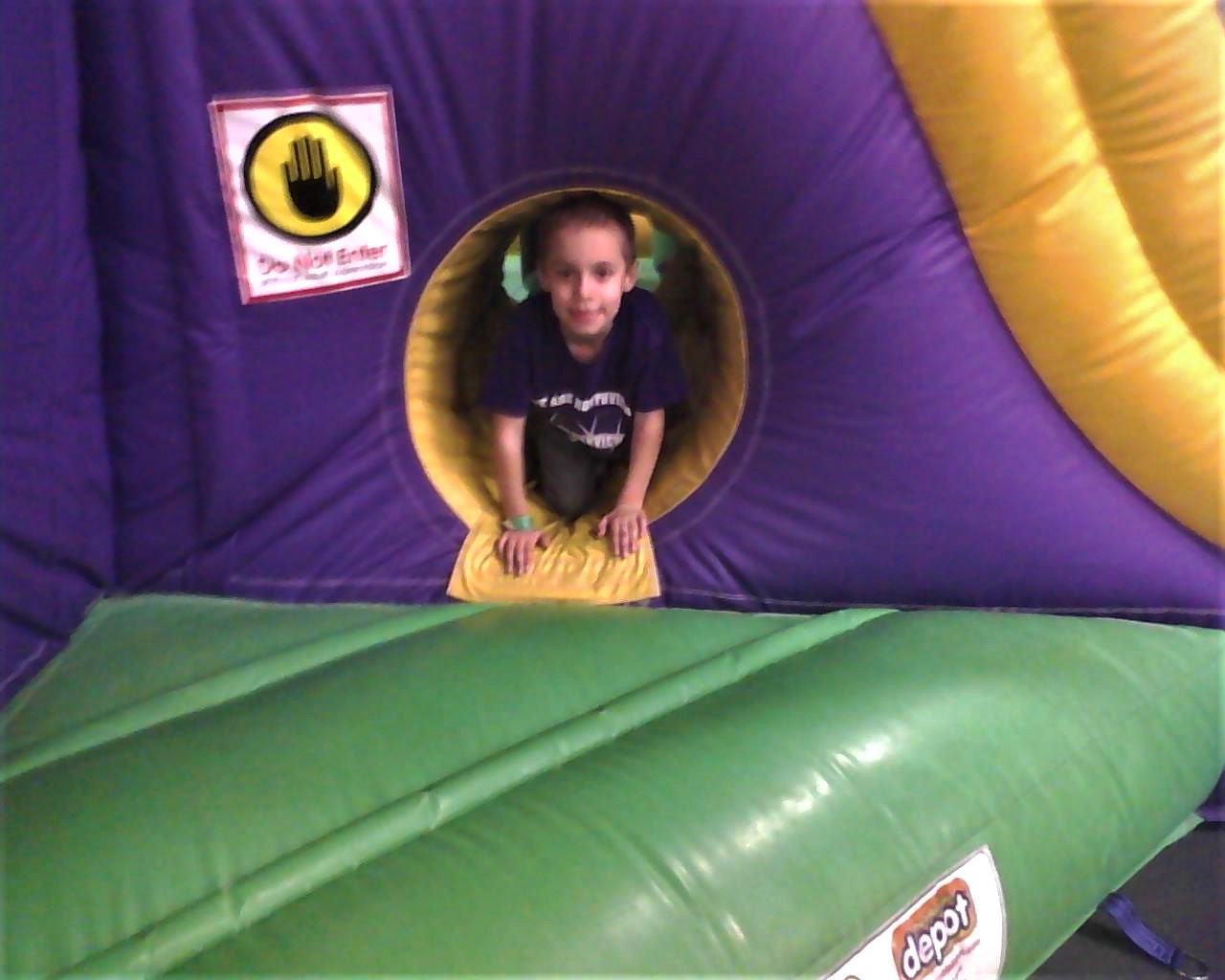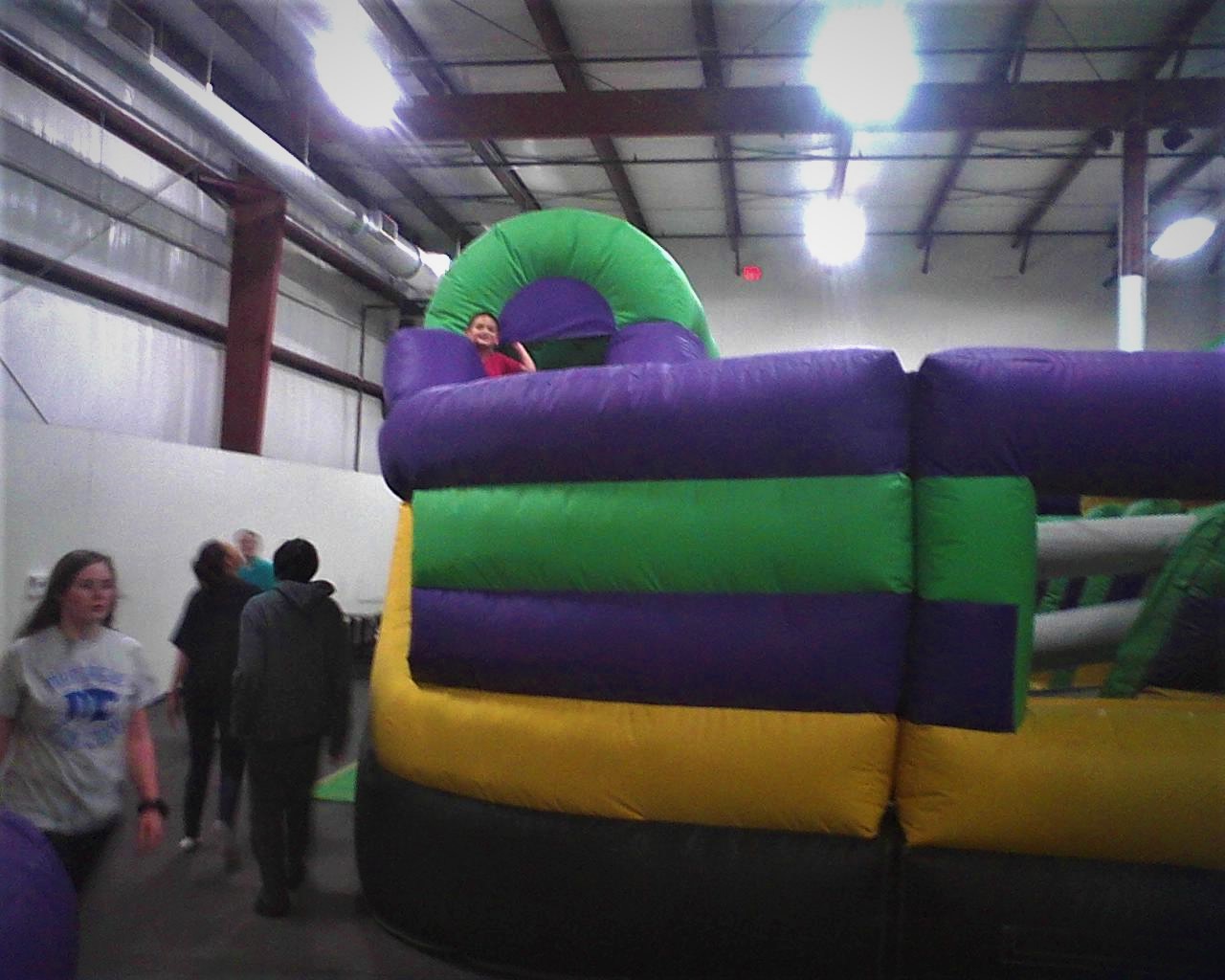 Last fall when we went it was eleven dollars a kid and each paid kid admission got two adults in free. They had a lounge area for parents with television and snack area....which is where they all were while I ran around taking pictures.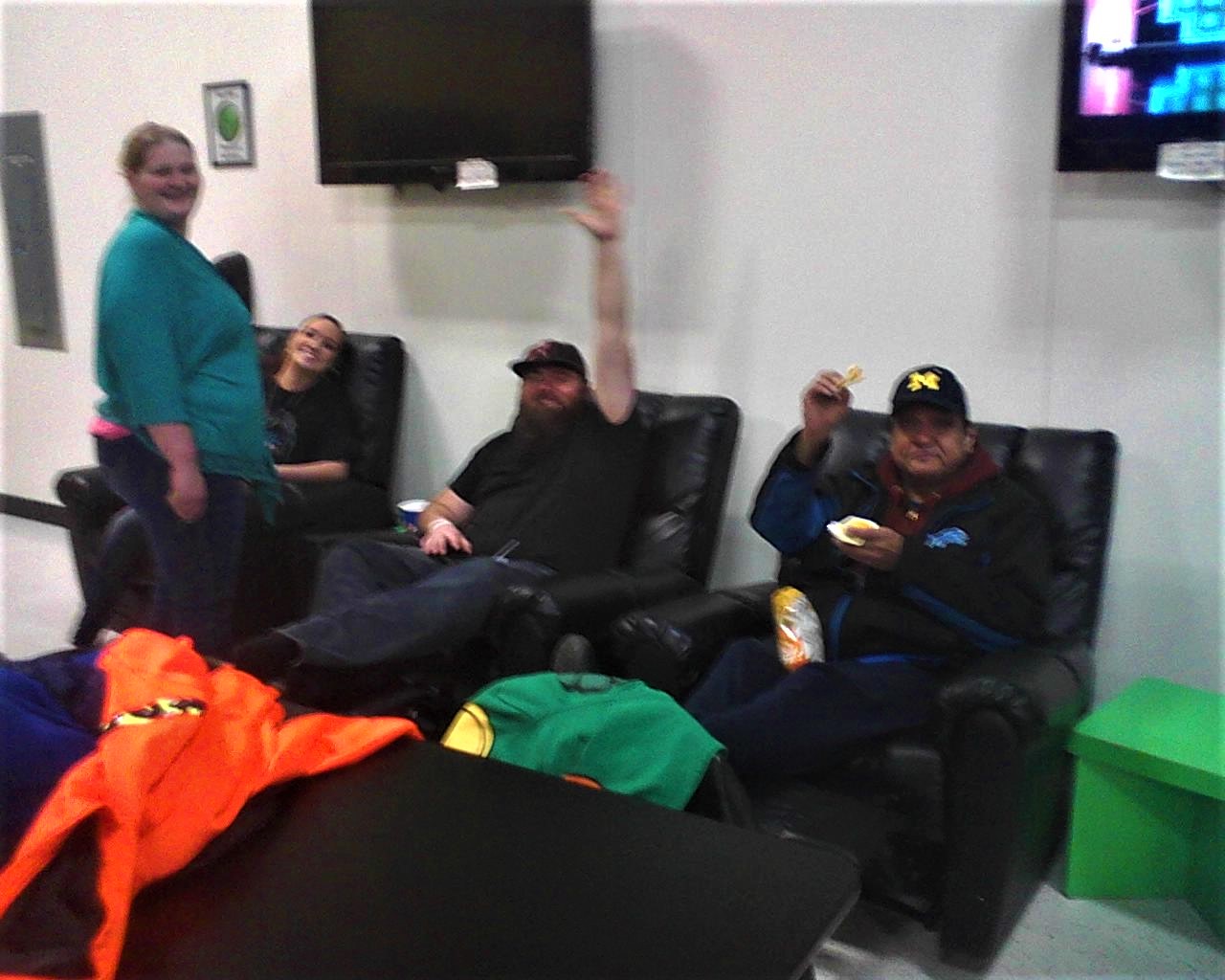 They tried a lot of the stuff then retired to the lounge area with grandpa. It's not a bad deal considering there is no time restrains and it lets the kids run out a lot of energy. I hopped on over to their website to see if they were opened back up yet and it looks like they opened with a price increase to twelve fifty with two adults per paid kid admission free plus four dollars for each additional adult after that. I was curious after going through some of my pictures last night and was reminded how much fun they had there. After opening they must not have had any business because the site says closed because of the covid. It has to be a challenge to keep that place clean during the best of times but now having to scrub every inch must have proven to be to much of a challenge and not worth it if it didn't convince parents to come back.
---
---