Corned Beef Hash Frittata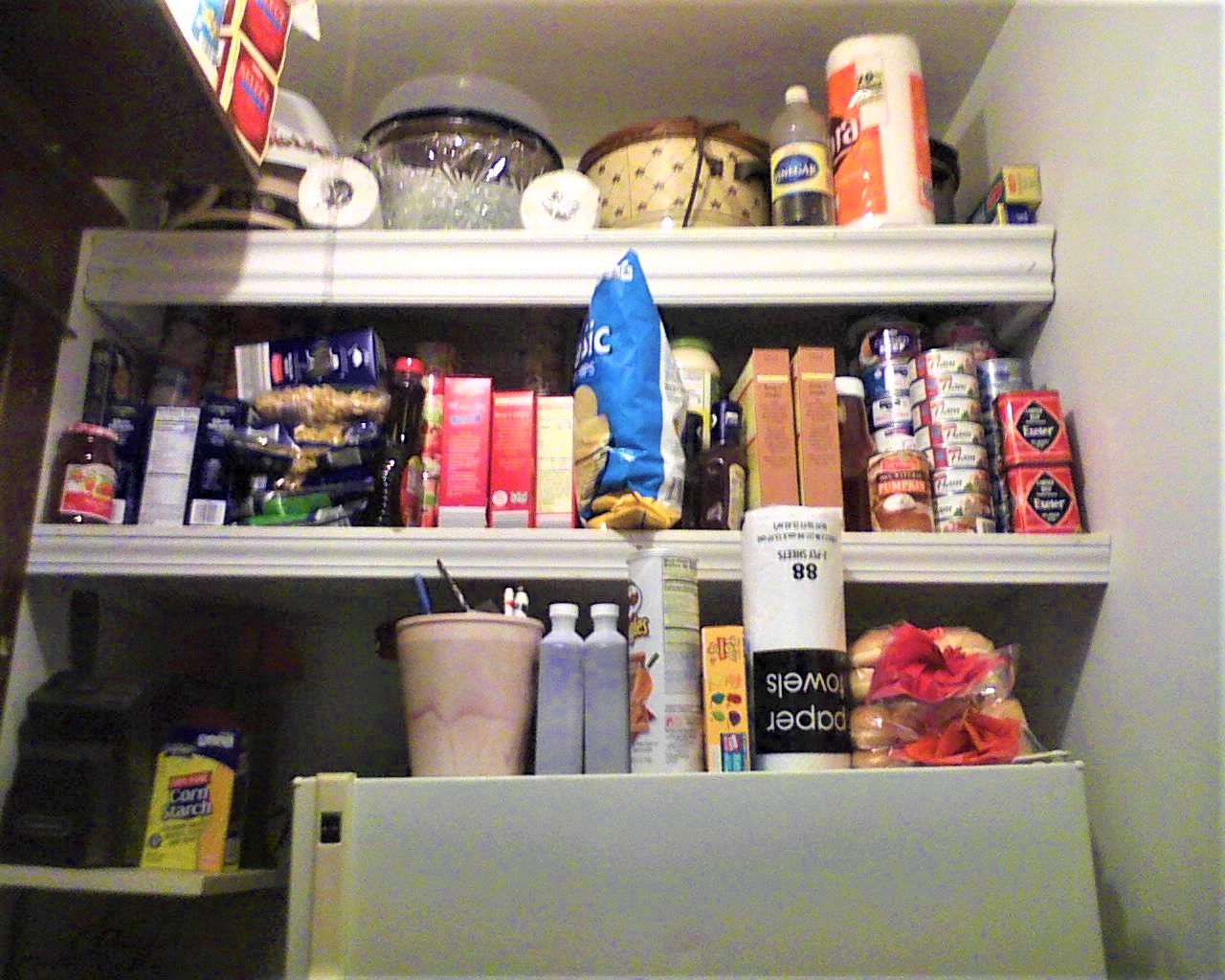 I had to add another shelf to my pantry after filling the cupboards full stocking piling for our incoming pandemic crisis. First I started off my just adding a smaller shelf way up high but that ultimately didn't end up being enough. Once I got started I just kept adding more each week as one lesson learned through all this was how unprepared I really was for a crisis to strike. I am way more prepared being a landlord as I have a habit of never throwing anything out so it was relatively easy to go down the basement and grab up leftovers from some project or remodeling done over the last thirty years. I try to convince myself when trying to organize the basement that if I haven't found a use for it in the last ten years it probably needs letting go of.
I used the smaller shelf I put in for flour, sugar, etc., then used the new shelf to relocate all those things you use a few times a year so it doesn't make it drastically inconvenient to get them down when you need them. I think it actually took more time to put the best used by dates on the front of the stuff so I could readily see it then it did to put the shelf up. That was rather interesting as I never realized that can tomatoes can last a decade while flour had the shortest best use date of about six months. Could of fooled me on that one as I know I've used flour way past having it for six months. Then again flour is also one of those things you learn to keep secure unless you want to open it and see it start moving around on you. While I was busy doing all this my mind started wondering how I could get creative with some of these canned meats, outside of tuna I have never bought much canned meat besides an occasional good buy on canned chicken. I've thought of a couple of good ideas and both of them worked out really well. Today I am going to do my version of a corned beef hash Frittata.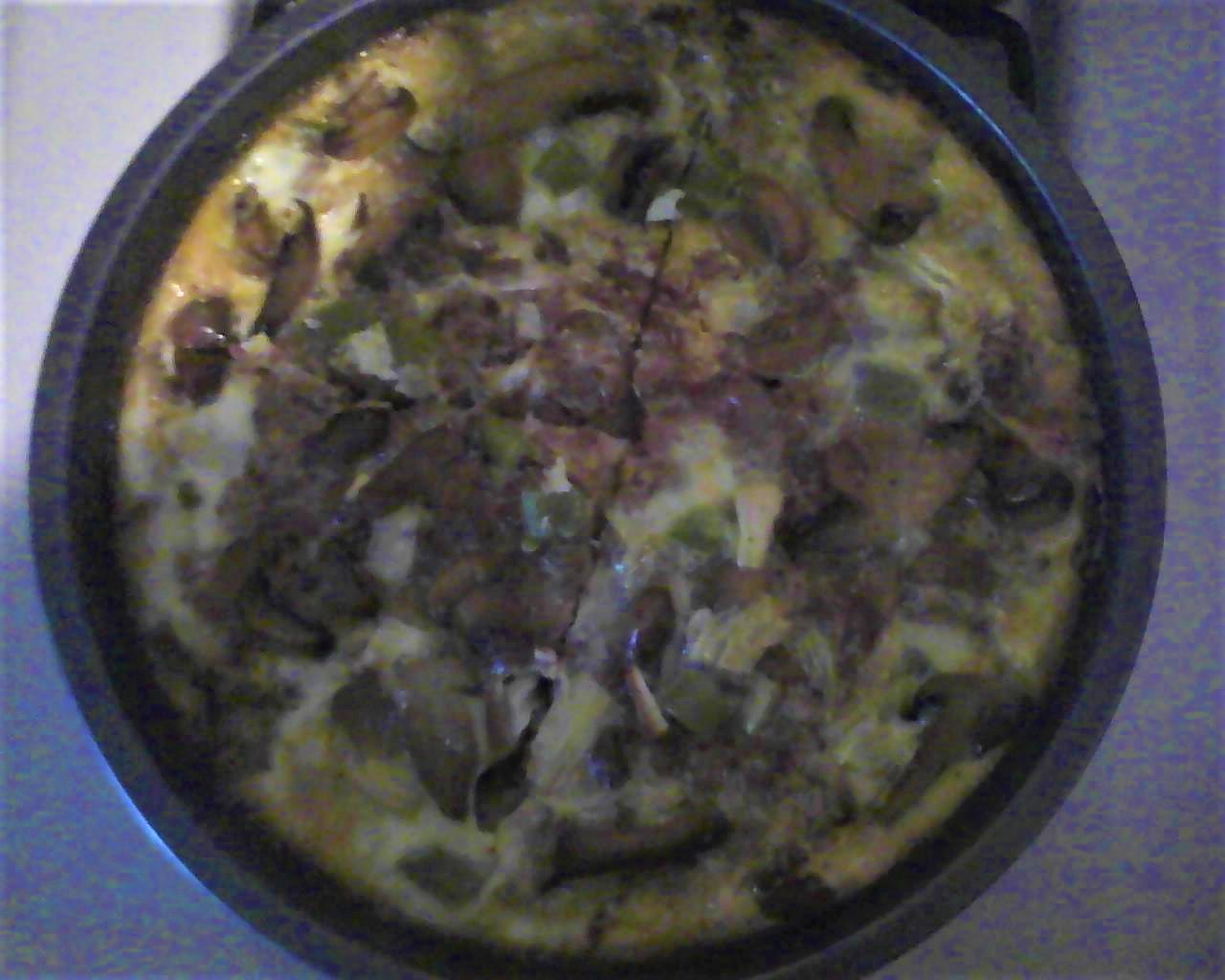 Ingredients:
1 12 oz can of corned beef hash
1/2 medium green pepper chopped into pieces
1/2 small onion chopped into pieces
4 to 5 good size fresh mushrooms (you can used canned if you like)
3/4 cup shredded cheese
8 extra large eggs
salt and pepper
1/4 teaspoon hot pepper flakes (optional)
Preheat oven to 325 degrees.
Brown your corned beef hash in skillet and drain off excess grease. Throw in your chopped green peppers, onions and mushrooms and saute for about five minutes. Remove ingredients from skillet and place in non stick pan or first coat your pan with non stick spray. Take your eggs and scramble in a bowl, add salt, pepper and hot pepper flakes then add cheese. Pour your mixture over the ingredients in the pie pan and mix. Bake at 325 degrees for half an hour.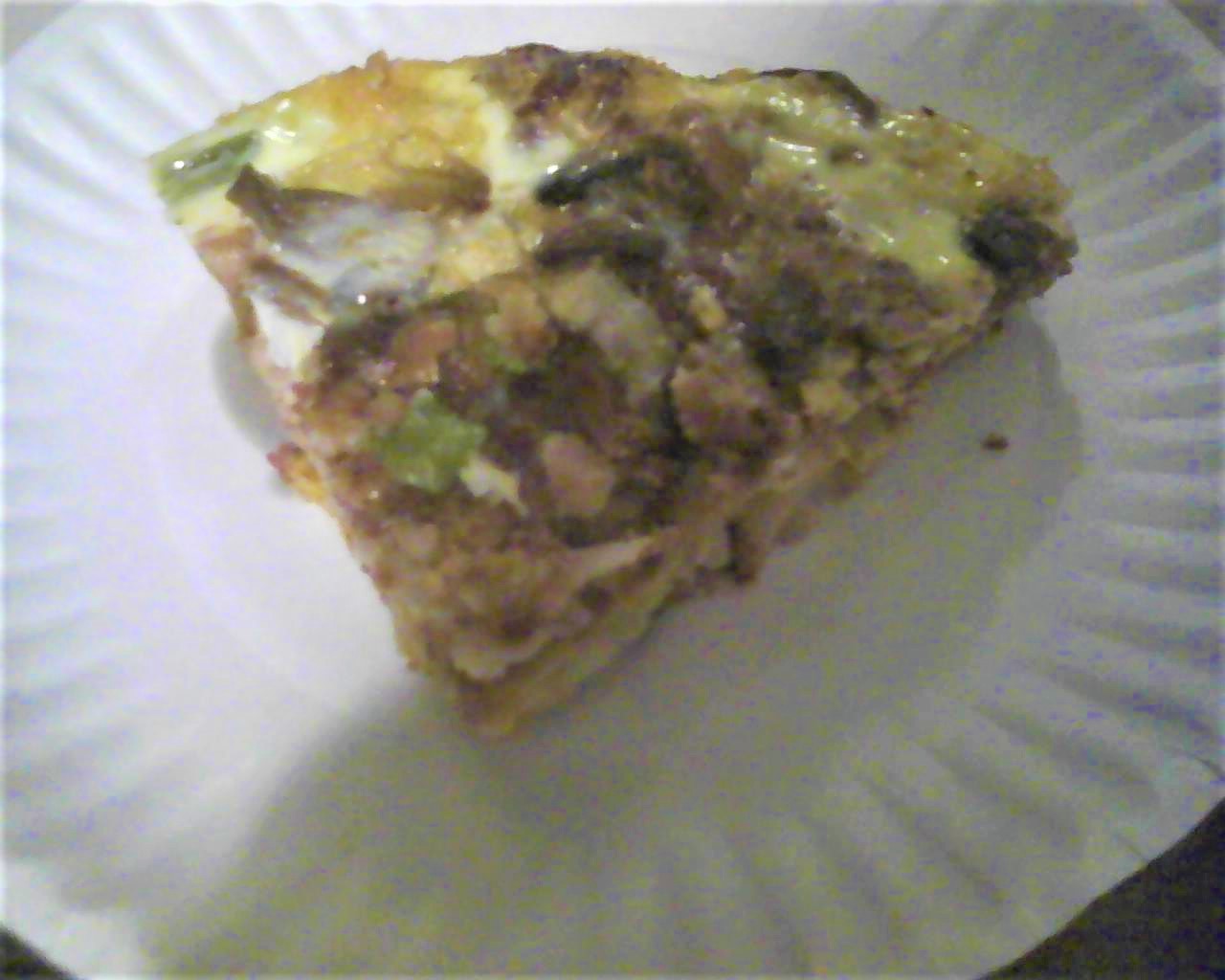 ....you can see I don't like doing dishes...lol. (what can I say) Seems my ten year old querty board phone's camera is about giving up on any picture quality...not that it was that great but it worked.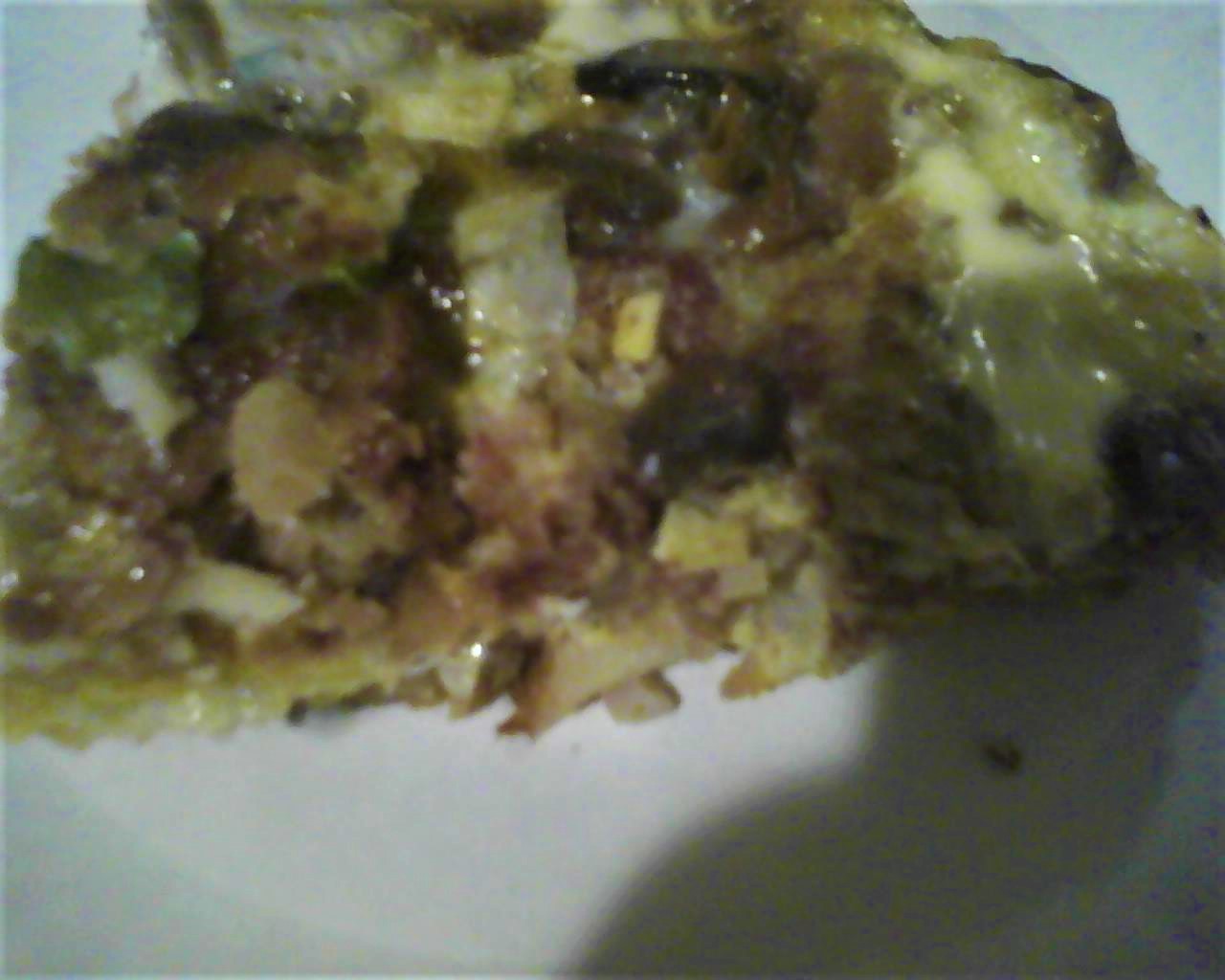 ...it was yummy.
---
---