Teatro Colón one of the most important in the world [ENG/ESP]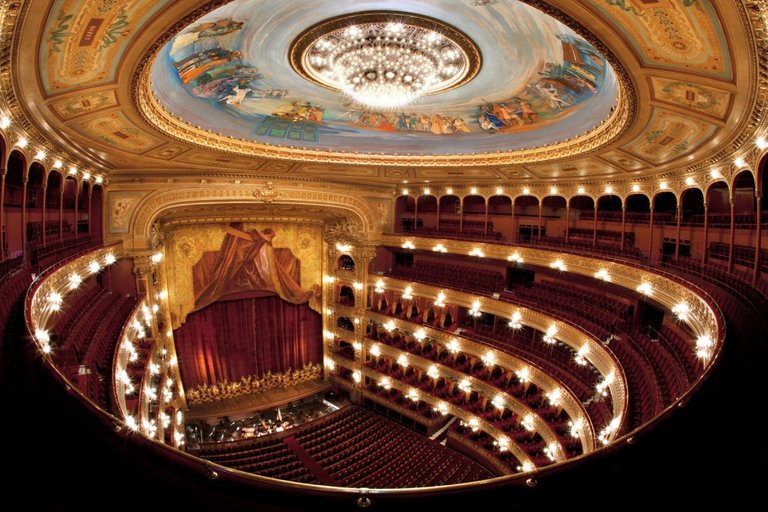 Hello to all the friends of Hive, today I want to show you the Teatro Colón, one of the most important theaters in the world located in the heart of the city of Buenos Aires, on 9 de Julio Avenue, and also tell you the story of its construction.
Hola a todos los amigos de Hive, el día de hoy les quiero mostrar el Teatro Colón, una de las salas más importantes del mundo ubicado en pleno centro de la ciudad de Buenos Aires, en la avenida 9 de Julio y también contarles la historia de su construcción.
This building began its project in 1888, in reality it was not the first Colón theater, there was a previous building in the Plaza de Mayo that was inaugurated in 1857 but it lasted only 30 years. This second building is assigned as a project to the Italian architect Francesco Tamburini, who designs the general plans, he is inspired by the design of the Italian classical theater but he dies before starting the construction works and is succeeded by the architect Vittorio Meano who construction continues for a long time but also dies before the inauguration of the building. It was quite notorious that the two architects died at the same age, both at 44 years old and this brought any kind of superstitions and people wanted to demolish the building. Finally, the project was followed by the Belgian architect Jules Dormal Godet, who despite superstitions, did want to continue with the construction, but this gives it a French style that is noticeable in the upper rooms.
Este edificio comienza su proyecto en 1888, en realidad no fue el primer teatro Colón, hubo un edificio anterior en la Plaza de Mayo que fue inaugurado en 1857 pero este duró solamente 30 años. Este segundo edificio, se le asigna como proyecto al arquitecto italiano Francesco Tamburini, quien diseña los planos generales, él se inspira en el diseño del teatro clásico italiano pero fallece antes de empezar con las obras de construcción y es sucedido por el arquitecto Vittorio Meano quien sigue por bastante tiempo la construcción pero también fallece antes de la inauguración del edificio. Fue bastante notorio que los dos arquitectos fallecieran a la misma edad, ambos a los 44 años y esto trajo cualquier tipo de supersticiones y la gente quería demoler el edificio. Finalmente siguió el proyecto el arquitecto belga Jules Dormal Godet, que a pesar de las supersticiones, si quiso seguir con la construcción, pero este le da un estilo francés que se nota en los salones superiores.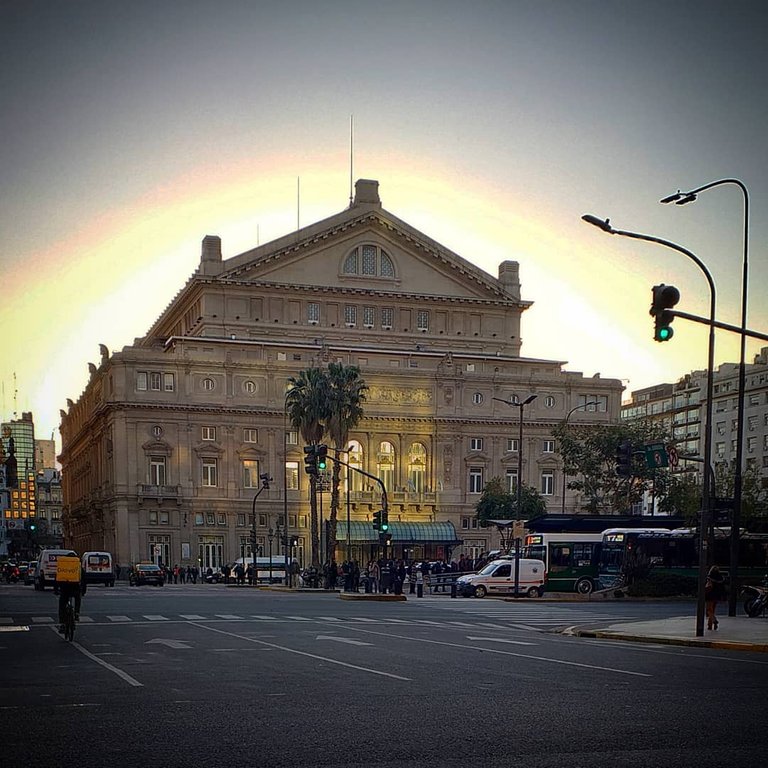 Photo by me
What characterizes this building at an architectural level is its eclecticism, the mixture of styles. It is a piece that belongs to an architectural tradition of the end of the 19th century, beginning of the 20th. It covers 8,202 square meters and all the materials for its construction were brought from Europe, for example, the marble for the main staircase is from Italy and Portugal, the oak is from Slavonia and this was with the idea of demonstrating that Buenos Aires was a very modern city. And the building was finally inaugurated in 1908, after 20 years of construction, with Verdi's opera Aida.
Lo que caracteriza a este edificio a nivel arquitectónico es su eclecticismo, la mezcla de estilos. Es una pieza que pertenece a una tradición arquitectónica propia de finales del siglo XIX, principios del XX. Este abarca 8.202 metros cuadrados y todos los materiales para su construcción fueron traídos de Europa, por ejemplo, los mármoles para la escalera principal son de Italia y Portugal, el roble es de Eslavonia y esto fue con la idea de demostrar que Buenos Aires era un ciudad muy moderna. Y se inaugura el edificio finalmente en 1908, después de 20 años de construcción, con la opera Aida de Verdi.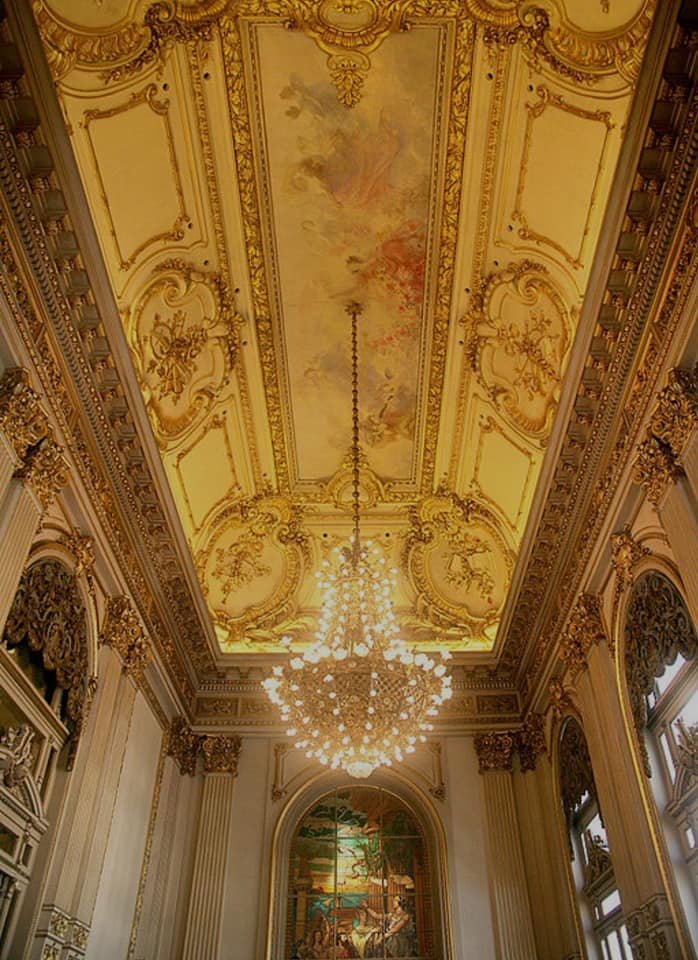 This building has what they say is perfect acoustics due to a series of factors and international surveys are carried out every 10 years, where the best orchestra conductors are asked to make a ranking of the best lyrical halls based on acoustics, they make several technical tests and in the year 2000 the last survey named the Colón theater as the best in the world in terms of lyrical hall. This is because it was built with an opera house in mind, the horseshoe shape of the rooms generates a uniform distribution of sound, the combination of materials is the fundamental factor, for example the first 3 levels are made with soft, absorbent materials such as wood, fabrics, etc. Making the sound bounce is prevented. And from the fourth level upwards there are hard materials such as marble and bronze that are reflective that cause an echo. The sound is projected throughout the room, there are no dead spaces.
Este edificio tiene lo que dicen acústica perfecta por una serie de factores y se hacen encuestas internacionales cada 10 años, en donde se le pide a los mejores directores de orquestas que hagan un ranking de las mejores salas líricas en función de la acústica, hacen varias pruebas técnicas y en el año 2000 la última encuesta nombraron al teatro Colón como la mejor del mundo en cuanto a sala lírica. Esto se debe a que fue construido pensado en una casa de ópera, la forma de herradura de las salas, genera una distribución uniforme de sonido, la combinación de materiales es el factor fundamental por ejemplo los 3 primeros niveles están hechos con materiales blandos, absorbentes como lo es la madera, telas, etc. Haciendo que se impida el rebote del sonido. Y del cuarto nivel hacia arriba hay materiales duros como el mármol y el bronce que son reflexivos que hacen que haya eco. Se proyecta el sonido por toda la sala, no hay espacios muertos.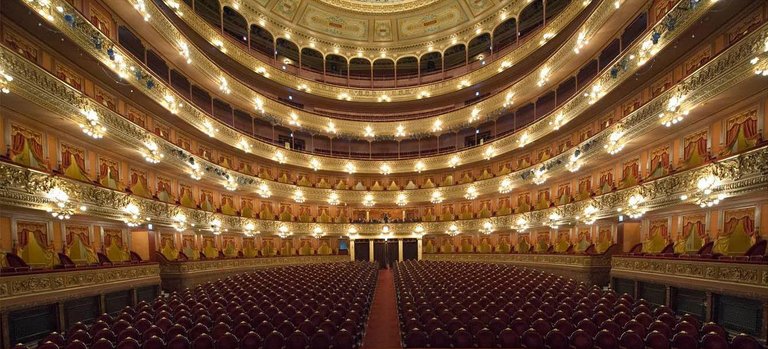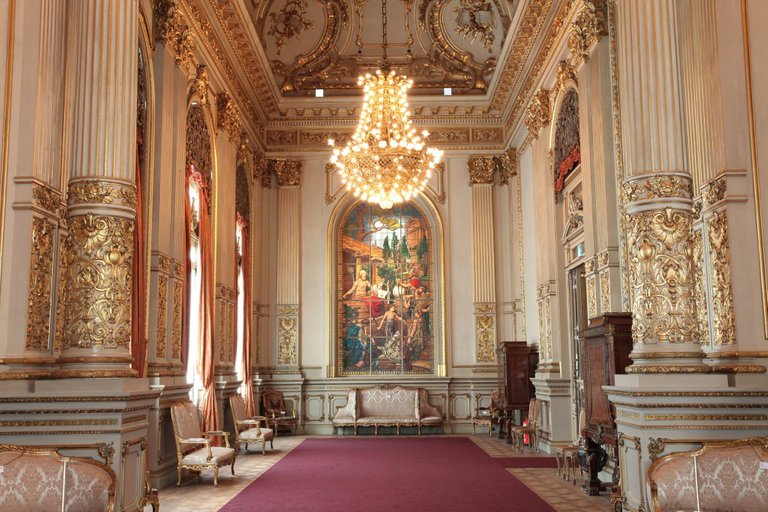 Throughout its history, great singers of history such as Luciano Pavarotti, Plácido Domingo, Monserrat Caballé, among others, have passed through the stages of this theater.
A lo largo de su historia, pasaron por los escenarios de este teatro, grandes cantantes de la historia como Luciano Pavarotti, Plácido Domingo, Monserrat Caballé, entre otros.
If you are in Buenos Aires, this is a place that is an excellent option to visit, there are guided tours where they explain their history and anecdotes.
Si estás en Buenos Aires, este es un sitio que es una excelente opción para conocer, se hacen visitas guiadas donde te explican su historia y anécdotas.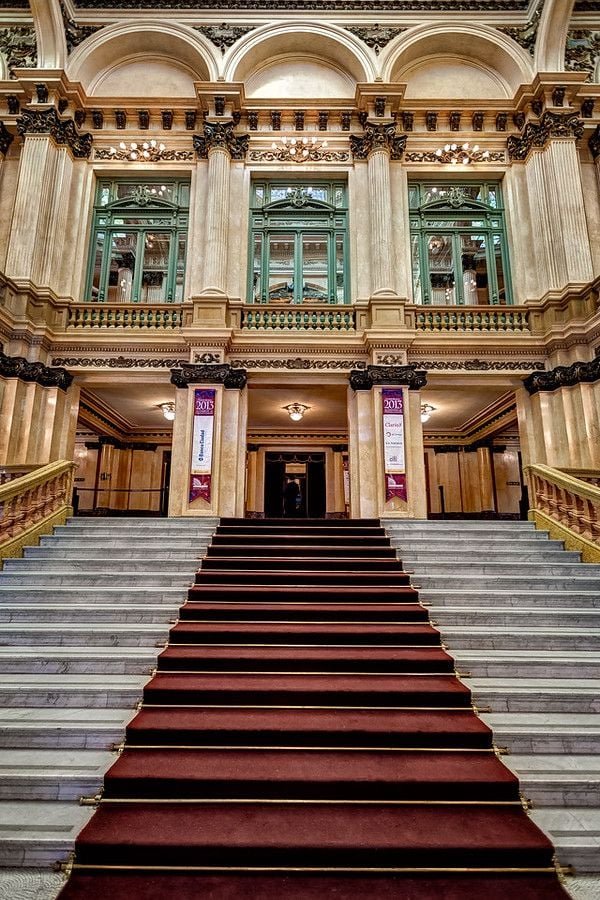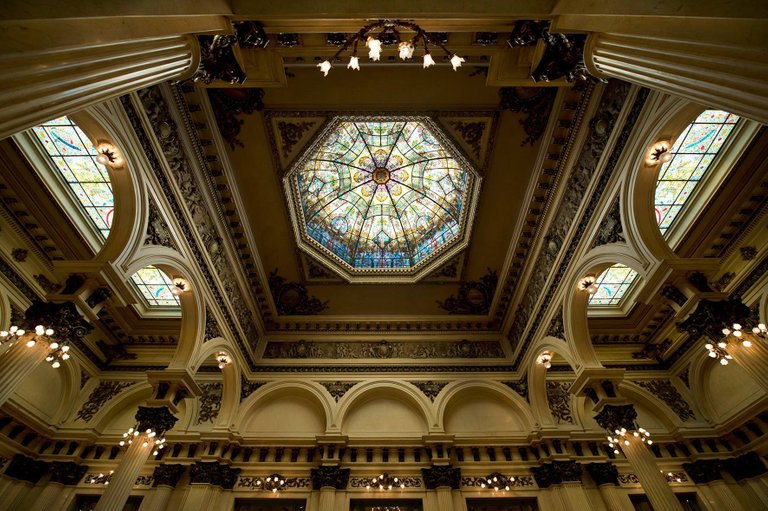 ---
---