Pomelo Tasty and nutrition masala / Eating pomelo masala prevents pancreatic cancer and eliminates fever, cold and cough. Meets the nutritional needs of the fetus during pregnancy.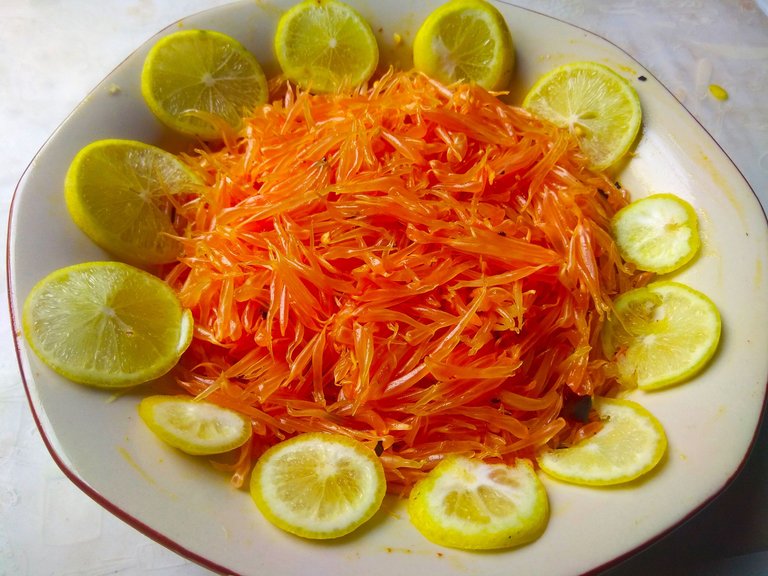 Pomelo is one of the best known citrus fruits. People of all ages love to eat this fruit as it is rich in many nutrients. It is also very good to eat because of its sour-sweet taste. As the only cure for fever, cold and cough, people have been eating this natural fruit as a natural medicine for a long time.So if you have fever, cold and cough, eat 1 cup of pomelo every day without taking a handful of medicine.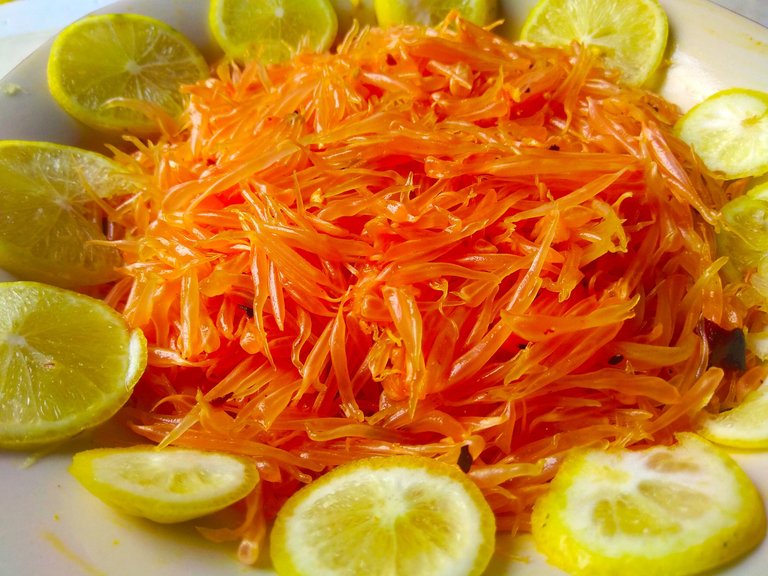 Pomelo is a seasonal fruit. So it is not possible to get this fruit throughout the year. But when this fruit is available in large quantities, try to eat it every day. This pomelo, which is rich in nutrients, will benefit your body a lot. So eat pomelo properly to get the benefits of the body. If it tastes sour, you can make masala and eat it. You can learn how to make masala by visiting my blog. Then stay with me and find a suitable way to eat pomelo.
The benefits of eating pomelo:
★Cures fever, cold and cough
★Ensures the nutrition of the fetus
★Relieves toothache and tightens gums
★Regulates blood pressure
★Eliminates the problem of muscle tension
★Removes the impression of age
★Reduces anemia
★Controls the problem of constipation and cholesterol
A suitable way to eat pomelo👇
Ingredients:
1 fresh pamelo
1 teaspoon salt
1 teaspoon dried chilli powder
A pinch of turmeric powder
Pure mustard oil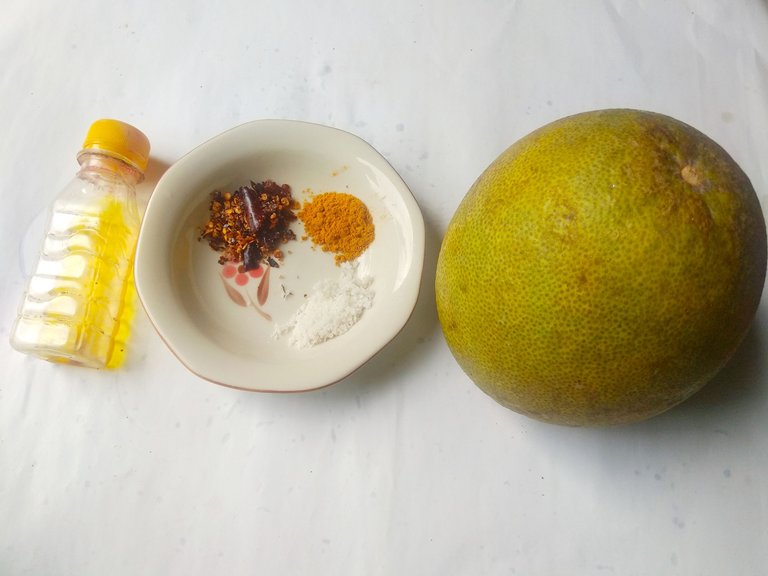 Method:
First I bought a fresh Pomelo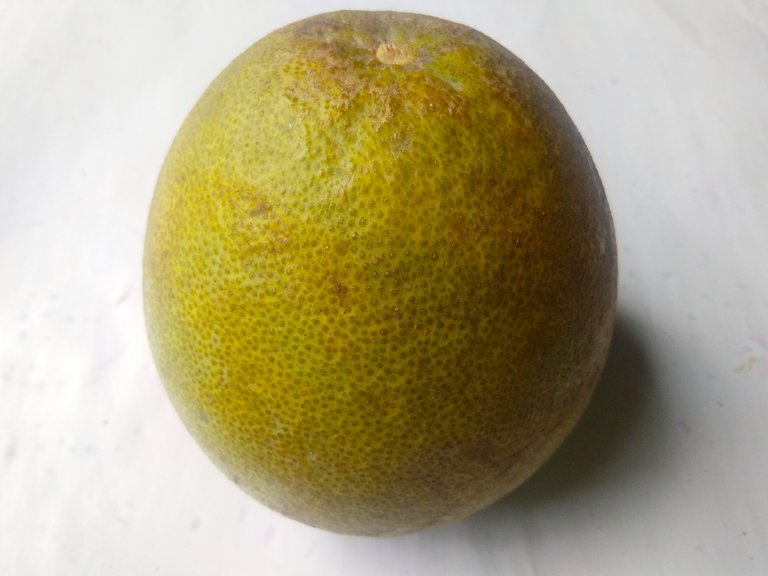 I took off Pomelo's skin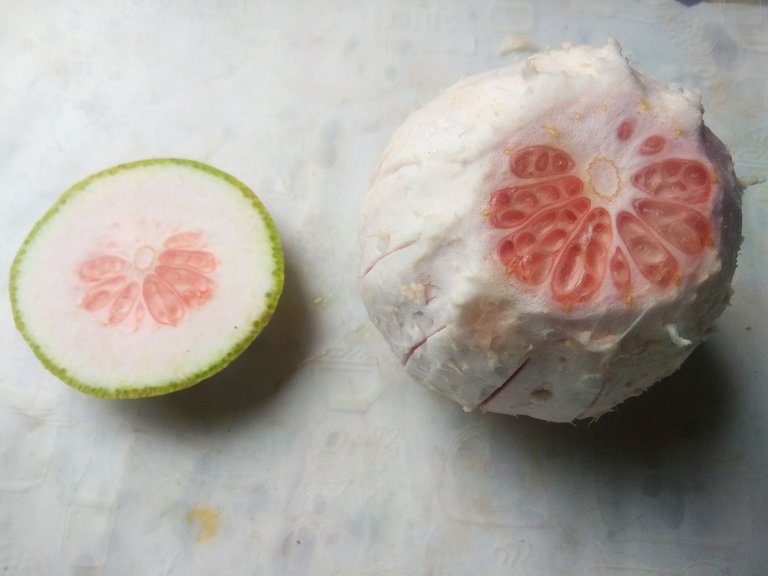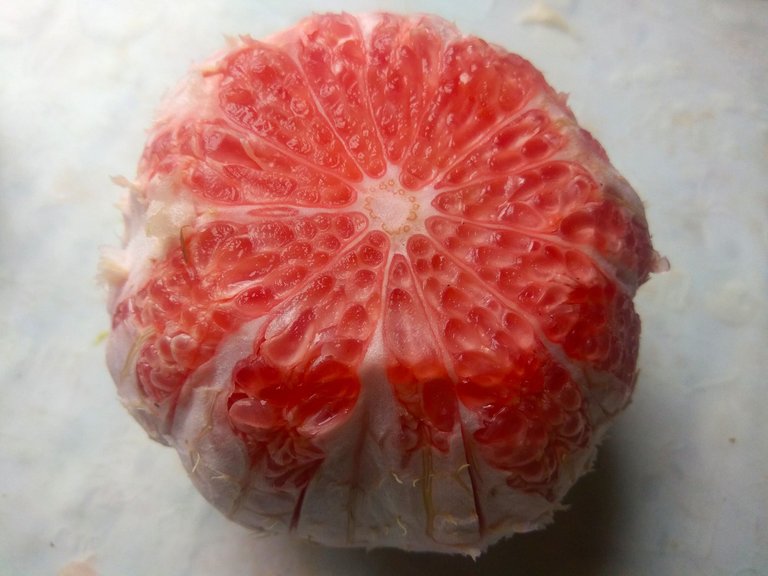 I split it in two with a knife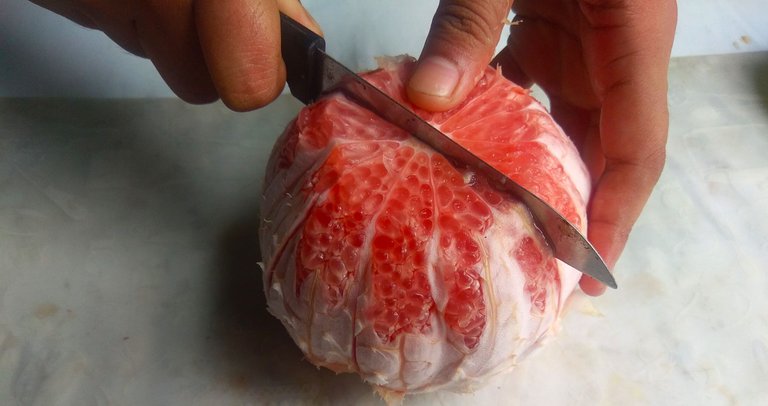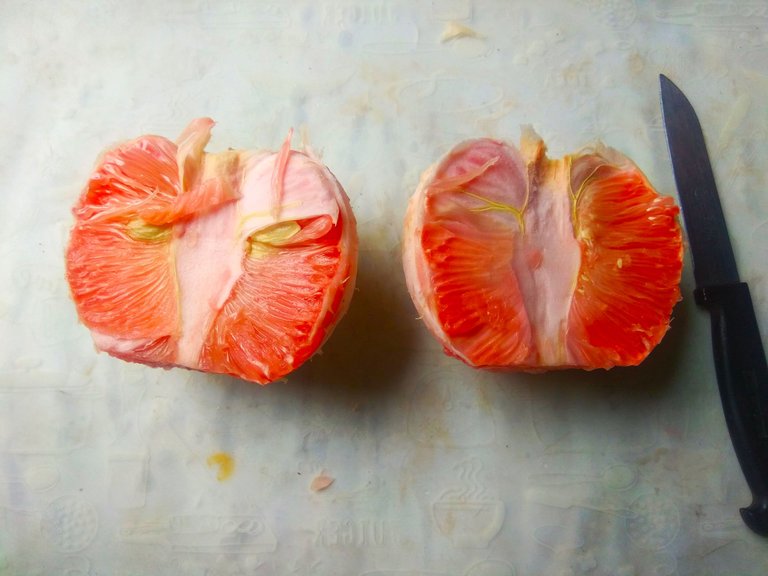 Now I opened the pomelo particles with my hands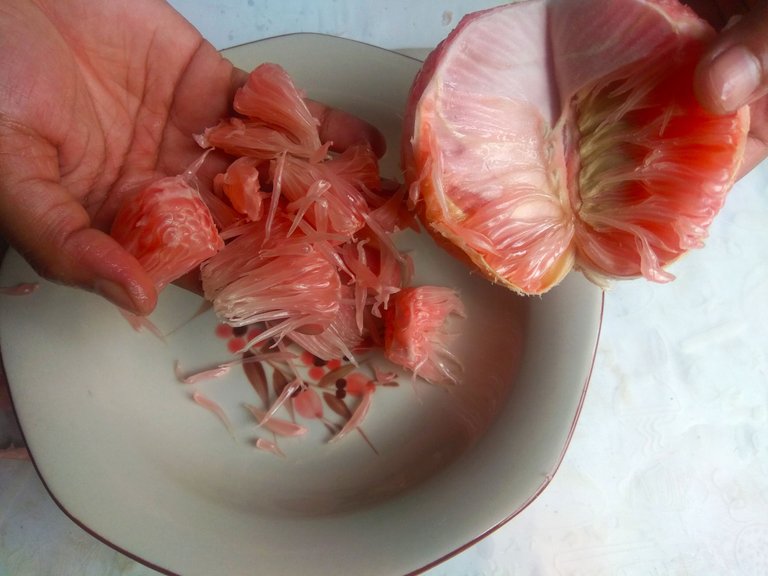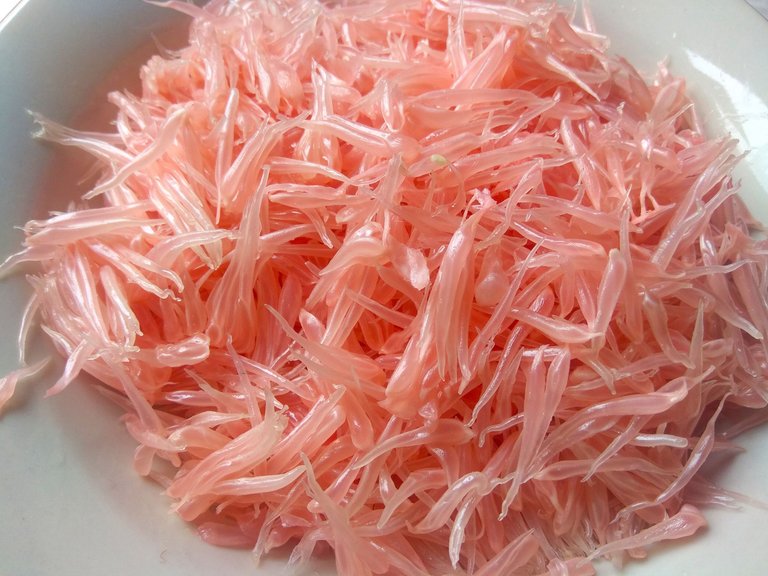 Now I took all the materials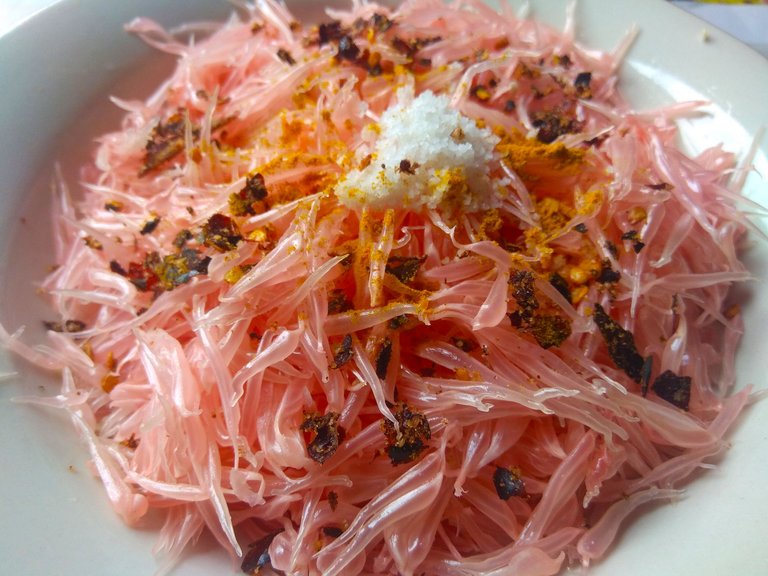 I took the same amount of mustard oil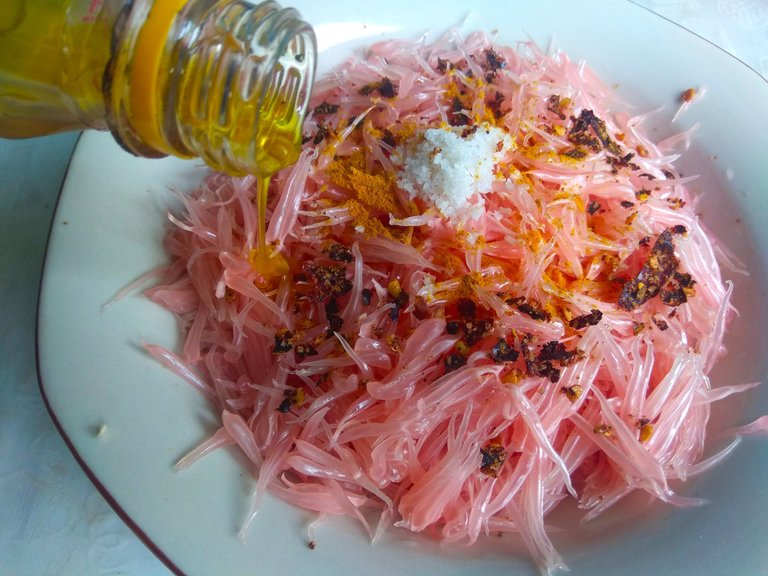 I rubbed all the ingredients with my hands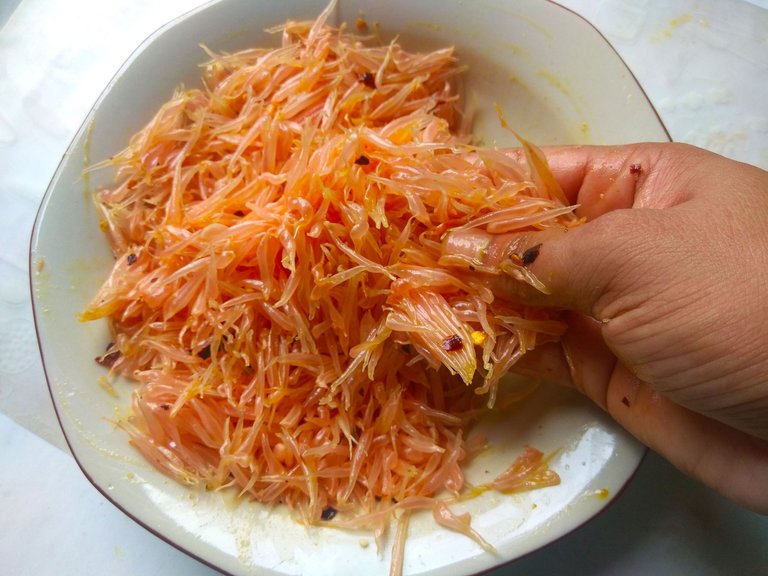 In this way a very tasty and nutritious pomelo masala was made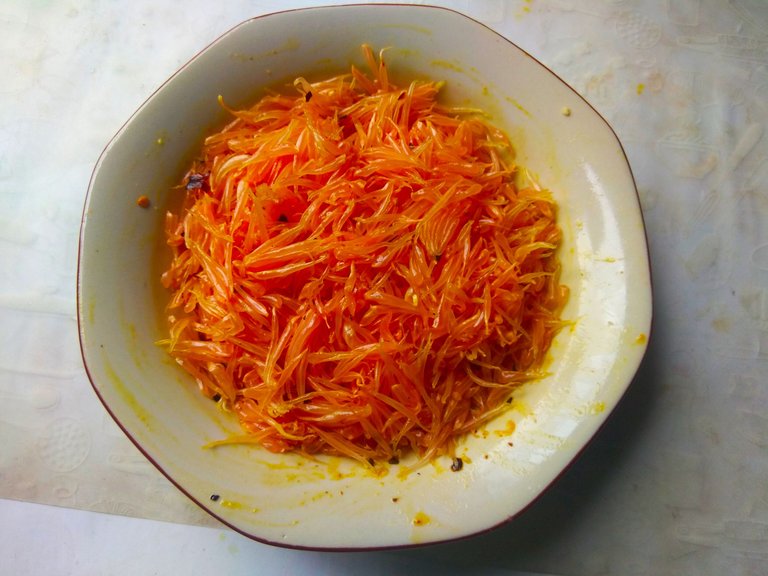 Now it has become suitable for eating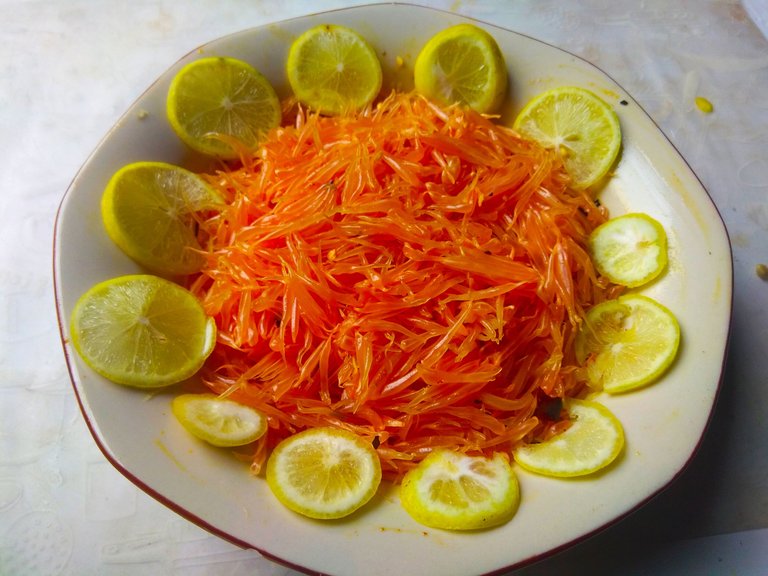 Friends, if you eat pomelo masala in this way, you will be able to eat it very tasty and get rid of the above diseases. It is a medicine rich in natural ingredients which will not cause any side effects. If you take home-made natural medicines without taking chemical medicines, you will get rid of the disease forever. Please let me know what you think of my chips today and support me.
Slogan
Eat natural medicine and live a healthy life
Many thanks to all of you for stopping by to visit my blog
---
---