(ESP/ENG) Veneno: Dibujando efecto humo - ARTE DIGITAL + GIF ANIMADO / Poison: Drawing smoke effect - DIGITAL ART + ANIMATED GIF 🚬
¡Hola a todos! El día de hoy les traigo un dibujo sencillo, pero en lo que nos vamos a enfocar es en el efecto de humo y cómo lograrlo (más o menos je je), aclaro que no soy experta con el uso de las herramientas digitales, así que hago lo que puedo je je
Hi everyone! Today I bring you a simple drawing, but what we are going to focus on is the smoke effect and how to achieve it (more or less heh heh), I clarify that I am not an expert with the use of digital tools, so I do what I can heh heh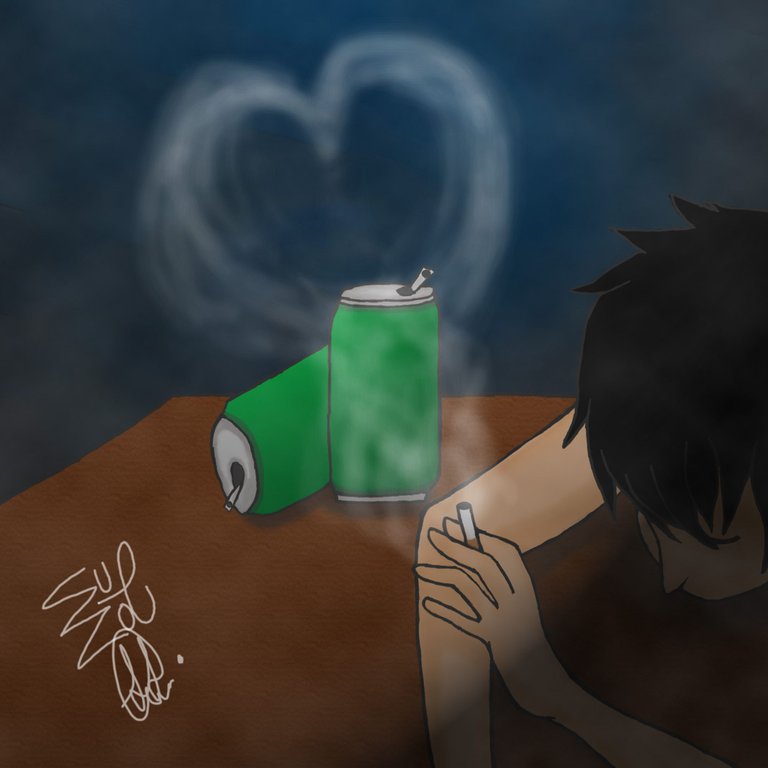 Para el dibujo base pensé en una escena un tanto triste, más específicamente alguien abatido por una decepción amorosa, fumando mucho debido a ello, por lo cual está rodeado de ese humo que queremos retratar. (Nota: Se ha determinado que fumar es nocivo para la salud).
For the base drawing I thought of a somewhat sad scene, more specifically someone dejected by a disappointment in love, smoking a lot because of it, which is why he is surrounded by that smoke that we want to portray. (Note: Smoking has been determined to be harmful to health).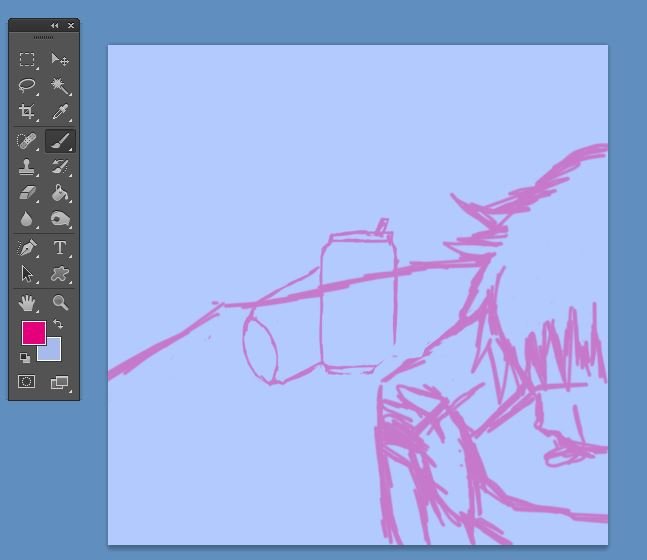 Pinté el dibujo lo más sencillo posible, con colores bases y una que otra sombra, para no perder tiempo y enfocarme más que nada en el humo. Agregué una capa negra con baja opacidad en una esquina para dar mayor efecto de oscuridad.
I painted the drawing as simple as possible, with base colors and the occasional shadow, so as not to waste time and focus more than anything on the smoke. I added a black layer with low opacity in one corner to give a more dark effect.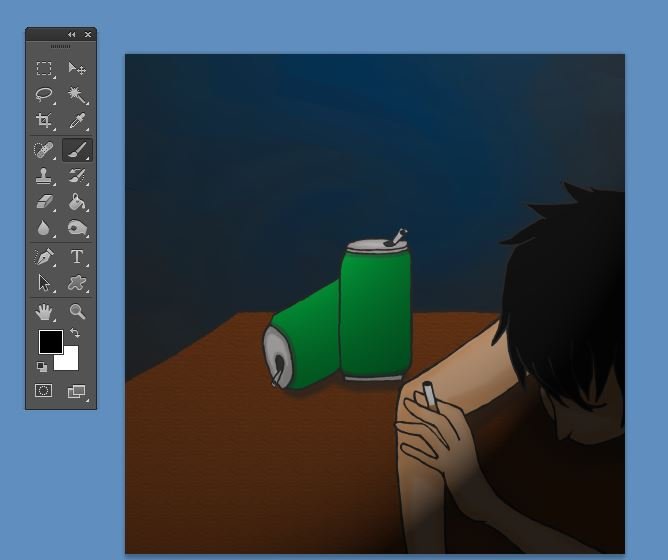 Ya teniendo el dibujo base listo, vamos a lo interesante. Primero para dar la ilusión de que el ambiente está lleno del humo del cigarro, creé una capa nueva a la cual pinté por completo con la herramienta bote de pintura, colocando esta herramienta en modo motivo y seleccionando uno que tiene formas de nubes. Al hacer eso se pintó todo el dibujo con nubes grises (ocultando todo), así que, bastó con bajarle la opacidad a esta capa llena de nubes para ir mostrando mi dibujo base y haciendo que la capa nueva pareciera el humo (¡Qué trucazo ¿no?!)
Having the base drawing ready, let's get to the interesting thing. First to give the illusion that the environment is full of cigarette smoke, I created a new layer which I painted completely with the paint pot tool, placing this tool in motif mode and selecting one which is shaped like clouds. When I did that, the entire drawing was painted with gray clouds (hiding everything), so it was enough to lower the opacity to this layer full of clouds to show my base drawing and make the new layer look like smoke (What a trick? no?!)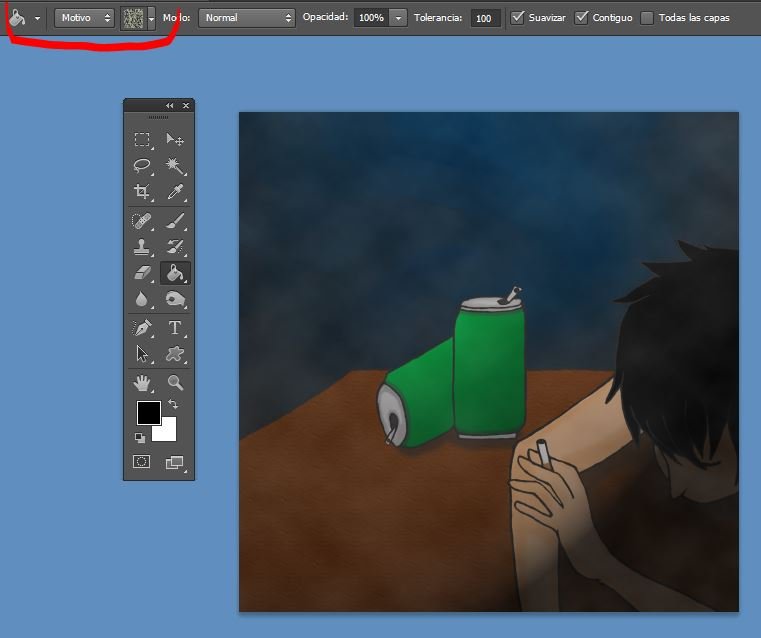 Ahora, dado que mi imagen también será un gif animado, el humo del cigarro lo dibujé en tres capas distintas. Para la primera capa bajé la opacidad del pincel a 30% y la dureza a 0%, luego realicé la forma con unos pocos trazos, borrando en algunas zonas para generar ese efecto de remolino. Si es necesario, se le baja un poco más la opacidad a la capa.
Now, since my image will also be an animated gif, I drew the cigarette smoke in three different layers. For the first layer I lowered the opacity of the brush to 30% and the hardness to 0%, then I made the shape with a few strokes, erasing in some areas to generate that swirling effect. If necessary, the layer's opacity is lowered a bit more.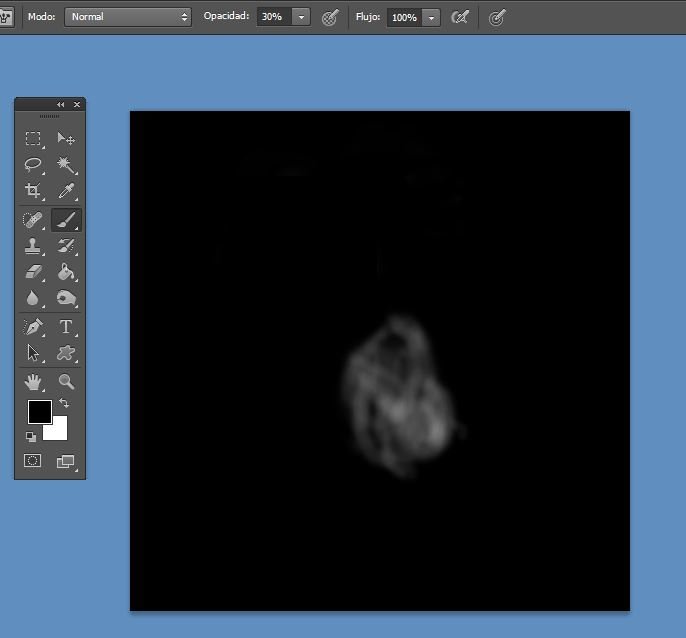 Para la segunda y tercera capa hice exactamente lo mismo que en la primera, sólo que extendí más la figura del humo.
For the second and third layers I did exactly the same as in the first, only I extended the smoke figure more.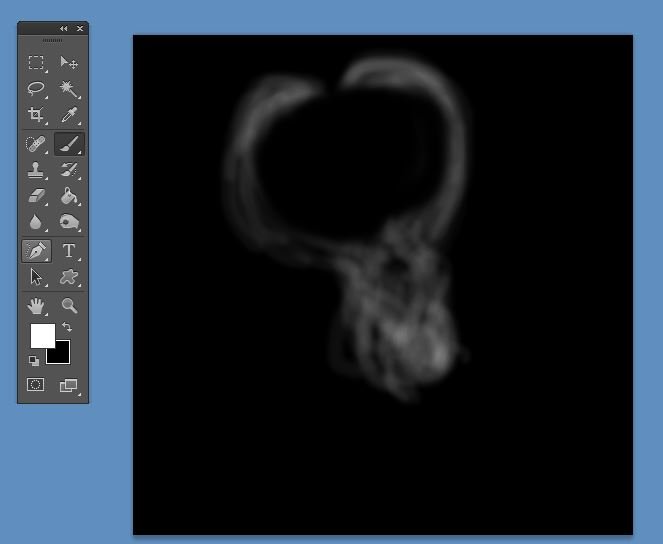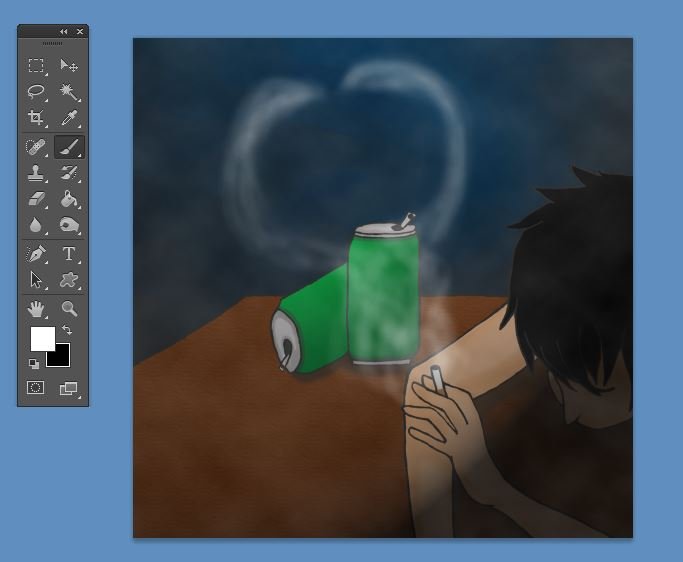 Finalmente, para el gif, intercalé el ocultar y mostrar las capas del humo del cigarrillo, para dar ese efecto del humo que se va elevando. Como pueden ver es un dibujo sencillo, pero con un detalle que lo hace llamativo (o al menos a mi me lo pareció je je)
Finally, for the gif, I inserted the hiding and showing the layers of cigarette smoke, to give that effect of the smoke that is rising. As you can see it is a simple drawing, but with a detail that makes it striking (or at least it seemed to me hehe)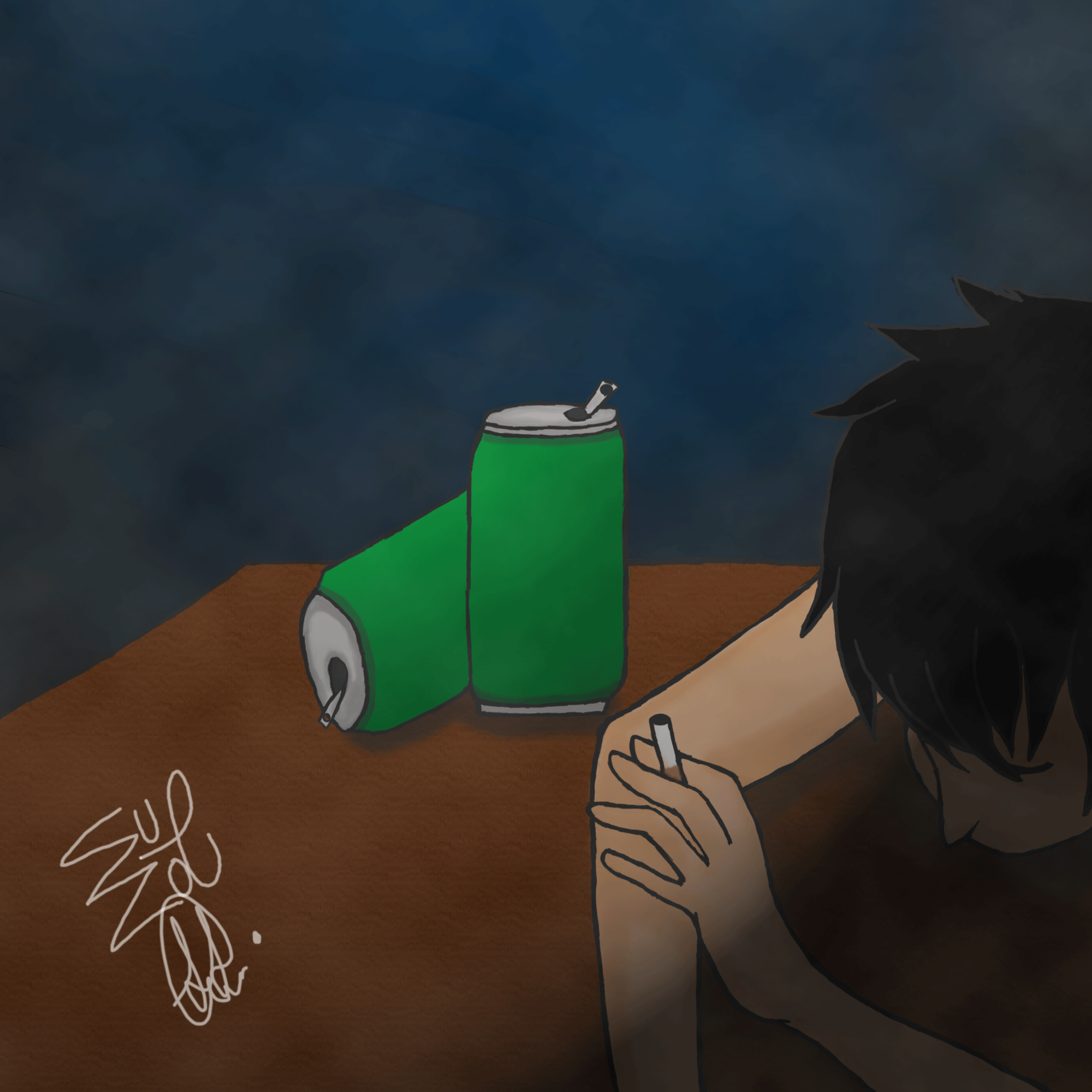 Muchas gracias por haber visitado mi post. Espero que les haya parecido interesante 😉
¡Hasta una próxima oportunidad!
Thank you very much for visiting my post. I hope you found it interesting 😉
Until next time!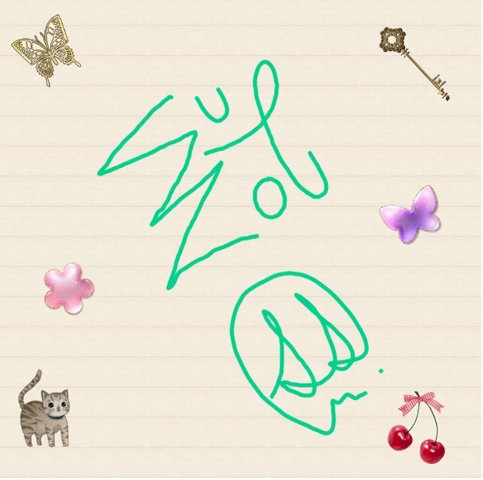 ---
---