(ESP / ENG) Desafío de blogs de anime # 4: Tu personaje secundario de anime favorito / Desafío de blogs de anime # 4: Your Favorite Anime Supporting Character
¡Hola a todos! Estaba muy ansiosa por escribir sobre mi personaje secundario favorito, no porque lo vea como mi husbando, mi crush, ni esté enamorada platónicamente de él, nada que ver. Esto no se trata de un interés romántico, lo que siento por él es admiración pura y es que, éste personaje, con su carisma, fuerza de voluntad, energía y actitud, me marcó tan profundamente que durante un tiempo fue el eje y mi ejemplo de vida. Siéntanse cómodos porque voy a hablarles de mi obsesión... con Rock Lee, del anime Naruto.
Hi everyone! I was very eager to write about my favorite supporting character, not because I see him as my husbando, my crush, nor am I platonically in love with him, nothing to do with it. This is not about a romantic interest, what I feel for him is pure admiration and it is that, this character, with his charisma, willpower, energy and attitude, marked me so deeply that for a time he was the axis and my example of life. Feel comfortable because I'm going to tell you about my obsession ... with Rock Lee, from the anime Naruto.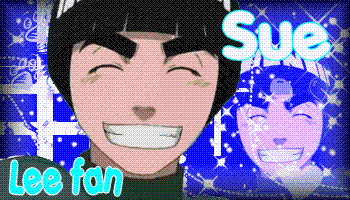 (Firma que mandé a hacer en un taller de firmas de un foro en el 2008 y aún conservo 🥰 / Signature that I had done in a signature workshop of a forum in 2008 and I still have 🥰)
Corría el año 2007 y yo acababa de graduarme de secundaria, era la típica chica cerebrito que había utilizado todos esos años escolares al estudio casi obsesivo. Me tomé un año sabático mientras empezaban las clases de la universidad, así que, comencé a introducirme en el mundillo de la internet. Fue así como me hallé con la serie de Naruto, más específicamente con imágenes y fanfictions. Luego, le pedí a mi padre que me consiguiera los episodios de la serie, pues quería verla sin tener que esperar las transmisiones por televisión. Quedé enganchada con la serie, sobre todo por la manera en que Masashi Kishimoto relataba el drama de sus personajes; la historia de Naruto, el chico huérfano que es repudiado por los demás niños, me conmovió, como a todo el mundo que ha visto Naruto, pero cuando hizo su aparición el personaje con las enormes cejas, mi atención se volcó enteramente en él.
It was 2007 and I had just graduated from high school, I was the typical brainy girl who had used all those school years to study almost obsessively. I took a year off while college classes started, so I started to get into the world of the internet. That's how I came across the Naruto series, more specifically with images and fanfictions. Then I asked my father to get me the episodes of the series, because I wanted to watch it without having to wait for the television broadcasts. I was hooked on the series, especially because of the way Masashi Kishimoto recounted the drama of its characters; The story of Naruto, the orphan boy who is disowned by the other children, moved me, like everyone else who has seen Naruto, but when the character with the huge eyebrows made his appearance, my attention turned entirely on him.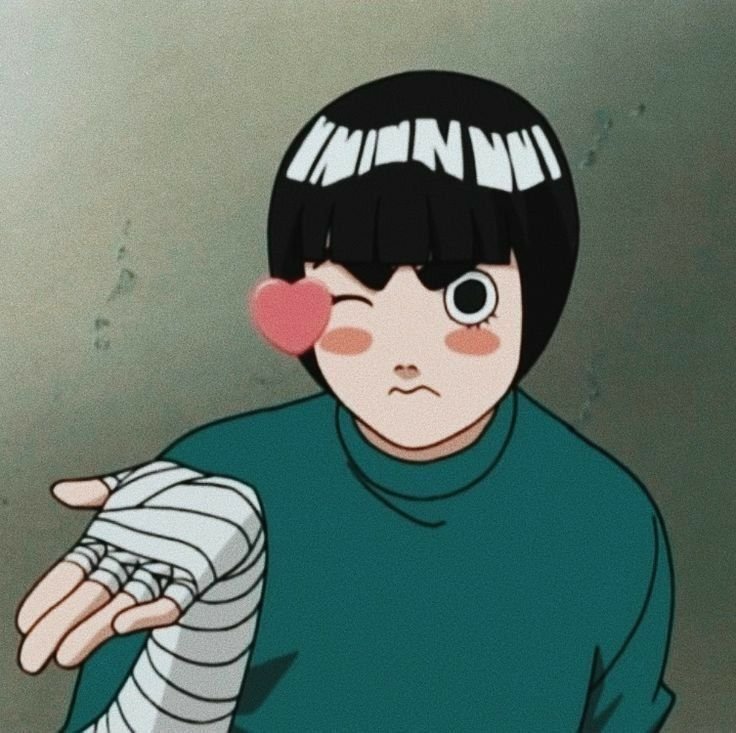 Fuente
Ese personaje, de apariencia bizarra que muchas veces daba pie a momentos graciosos en el anime, era más que un personaje de desahogo, tenía una historia de trasfondo muy emotiva... Rock Lee es un ninja que no puede usar ningún tipo de ninjutsu y genjutsu, que son básicamente los puntos fuertes de los ninjas, por lo que era constante fuente de burlas para sus compañeros. Su maestro, Gai Maito, es igual que él, incapaz de poder utilizar poderes de invocación e ilusión ninjas. El hombre es todo un experto en el arte del taijutsu, es decir, pelea cuerpo a cuerpo, lo que lo ha vuelto un maestro muy respetado por sus logros a pesar de no realizar ningún tipo de ninjutsu. Gai ve en Lee un reflejo de él mismo cuando era joven, así que decide darle un entrenamiento exclusivo.
That character, with a bizarre appearance who often gave rise to funny moments in the anime, was more than a character of relief, he had a very emotional backstory ... Rock Lee is a ninja who cannot use any type of ninjutsu and genjutsu, which are basically the strengths of the ninjas, so he was a constant source of taunts for his companions. His master, Gai Maito, is just like him, unable to use ninja summoning and illusion powers. The man is an expert in the art of taijutsu, that is, hand-to-hand fighting, which has made him a highly respected teacher for his achievements despite not performing any type of ninjutsu. Gai sees in Lee a reflection of himself when he was young, so he decides to give him an exclusive training.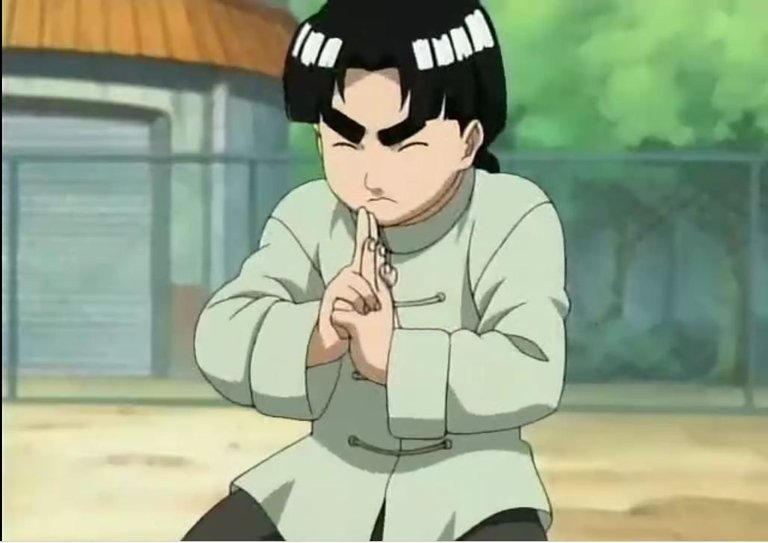 Fuente
Es aquí cuando comienza el drama del chico intentando llegar al nivel de sus compañeros a través de las enseñanzas de Gai sensei. El hombre lo entrena severamente, sometiéndolo a un esfuerzo físico extremo, confiando en todo momento en su alumno y alentándolo para que nunca ser rinda; Lee se esfuerza, motivado por las palabras de su maestro que aunque tiene que esforzarse más que los demás, con suficiente trabajo duro cumplirá su cometido. Para mí, una chica de 17 años con depresión, ver todas esas escenas dramáticas en donde Lee sufría en su entrenamiento, me tocaron el corazón, la energía y ahínco que desprendía por ser mejor y superarse, me llenaban de ese espíritu de lucha en donde, todo es posible siempre y cuando te esfuerces por lograrlo.
It is here when the drama of the boy begins trying to reach the level of his classmates through the teachings of Gai sensei. The man trains him severely, subjecting him to extreme physical effort, trusting his student at all times and encouraging him never to give up; Lee struggles, motivated by his teacher's words that although he has to try harder than everyone else, with enough hard work he will accomplish his mission. For me, a 17-year-old girl with depression, seeing all those dramatic scenes where Lee suffered in his training touched my heart, the energy and determination that he gave off to be better and overcome, they filled me with that fighting spirit where , everything is possible as long as you strive to achieve it.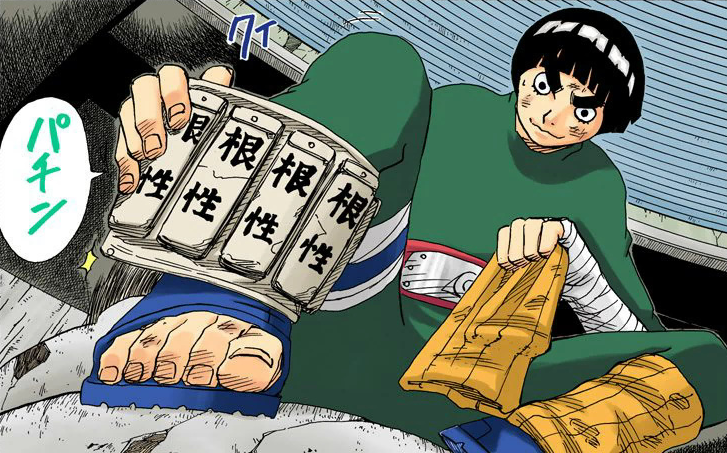 Fuente
Cuando vi la parte de la pelea contra Gaara del desierto, me emocioné, viendo como Rock Lee demostraba su fuerza, demostrando todo lo que había logrado con todo el entrenamiento al que había sido sometido, luchaba con un oponente realmente fuerte y demostraba que podía dar la talla como ninja. Como resultado de esa pelea, Lee quedó muy mal herido, razón por la cual comenzó un nuevo drama en su vida, pues las heridas eran tan graves que todo apuntaba a que su carrera como ninja había llegado a su fin. Pero estamos hablando de la hermosa bestia verde de Konoha, motivado por su maestro, Lee hizo caso omiso al diagnostico que le dieron y con su determinación, milagrosamente logró recuperarse por completo. Tanto que logró alcanzar el grado de Chunin, realmente impresionante.
When I saw the part of the fight against Gaara of the desert, I was excited, seeing how Rock Lee showed his strength, showing everything he had achieved with all the training he had been subjected to, he fought with a really strong opponent and showed that he could give carving her as a ninja. As a result of that fight, Lee was very badly injured, which is why a new drama began in his life, because the injuries were so serious that everything indicated that his career as a ninja had come to an end. But we are talking about the beautiful green beast of Konoha, motivated by his teacher, Lee ignored the diagnosis he was given and with his determination, he miraculously managed to recover completely. So much so that he managed to reach the degree of Chunin, really impressive.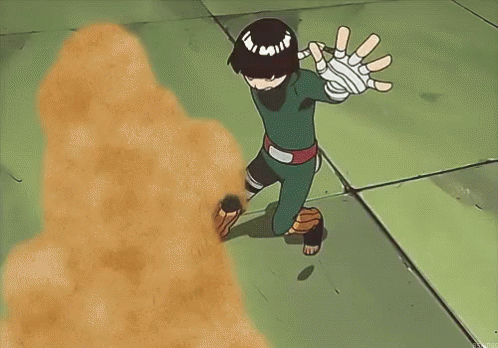 Fuente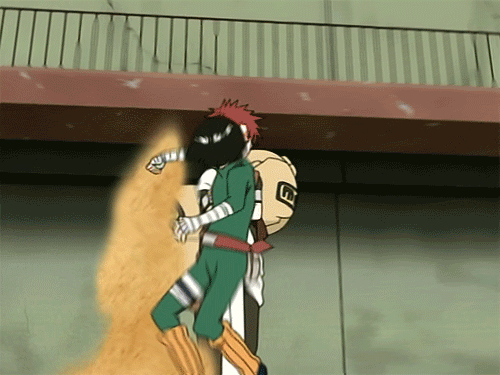 Fuente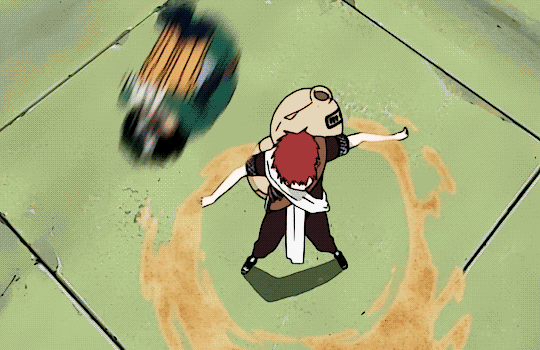 Fuente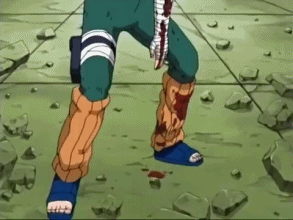 Fuente
Para mí, ver todo el proceso del crecimiento de Rock Lee, volviéndose de un chico débil a todo un maestro del taijutsu, a luego levantarse después de una fuerte recaída, fue sencillamente hermoso. Mi corazón se motivó ante su espíritu inquebrantable. Su amigo Naruto era fuerte porque tenía al biju de nueve colas, pero él, Rock Lee, era fuerte porque se había esforzado con todo su corazón. No hay nada más motivante que eso y aunque sea un personaje secundario (o más bien, ni eso ja aj), que muy pocos valoran, es un gran ejemplo de motivación, de constancia y de lucha por la superación de adversidades.
For me, watching the whole process of Rock Lee's growth, turning from a weak boy to a master of taijutsu, then getting up after a strong relapse, was simply beautiful. My heart was motivated by his unwavering spirit. His friend Naruto of his was strong because he had the nine-tailed biju, but he, Rock Lee, was strong because he had tried with all of his heart. There is nothing more motivating than that and although he is a secondary character (or rather, not even that ha ha), which very few value, he is a great example of motivation, perseverance and struggle to overcome adversity.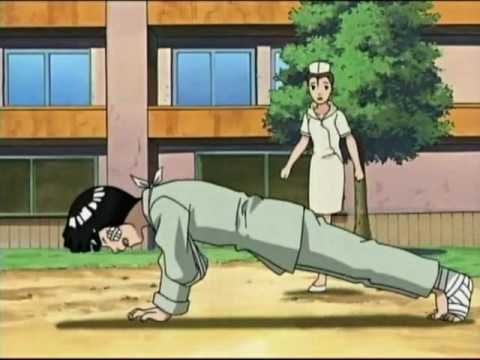 Fuente
Fuente
Tanta fue mi admiración por éste personaje que mi primer cosplay fue precisamente de él, aunque de su versión femenina je je de verdad fue muy lindo ir a eventos usando ese cosplay y encontrándome con otros cosplayers vistiendo de rock lee, todos desprendiéramos esa vibra positiva. Claro, no soy tan buena luchadora como Rock Lee, ni siquiera soy atlética, mis poses siempre eran estáticas porque de nada me sonaban los huesos (estúpido sedentarismo ja ja), pero por mucho tiempo pude mantener el buen ánimo y el constante espíritu de lucha en lo que hacía, era mi estandarte y todo, gracias a la hermosa bestia verde de Konoha. Cielos ¡Hasta me corté el cabello como él! Ya tenía las cejas gruesas, así que me sentía super identificada con él, además que amo el verde, se nota que me encanta éste personaje ja ja.
So much was my admiration for this character that my first cosplay was precisely his, although his female version heh heh it was really nice to go to events wearing that cosplay and meeting other cosplayers wearing rock lee, we all gave off that positive vibe. Sure, I'm not as good a fighter as Rock Lee, I'm not even athletic, my poses were always static because my bones didn't sound like anything (stupid sedentary lifestyle ha ha), but for a long time I was able to maintain good spirits and constant fighting spirit in what he did, he was my banner and all, thanks to the beautiful green beast of Konoha. Heavens, I even cut my hair like him! He already had thick eyebrows, so I felt super identified with him, besides that I love green, you can tell that I love this character ha ha.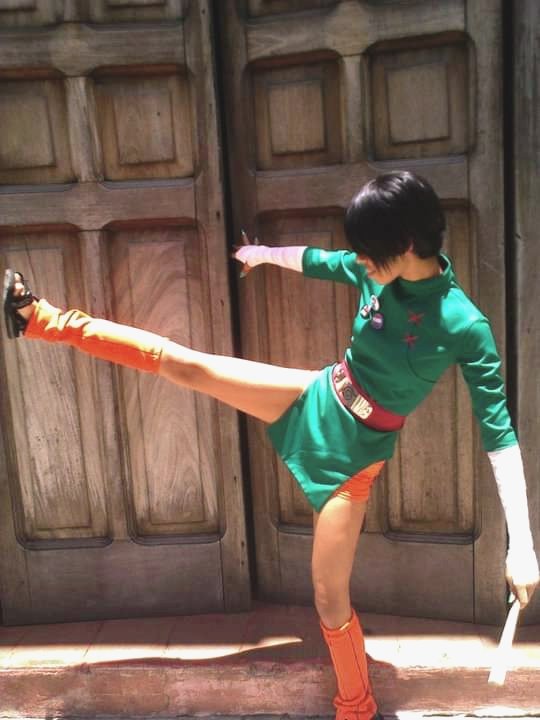 (Yo con el cosplay de Rock Lee intentando hacer una pose dando una patada 😅 / Me with the Rock Lee cosplay trying to strike a pose by kicking 😅)
Como pueden ver Rock Lee tiene todas las características perfectas para ser un gran personaje, por eso es mi personaje secundario favorito, llegó a una época de mi vida en la que necesitaba ese auge para seguir adelante, así que él para mí, es como lo fue para él Gai sensei... ustedes me entienden je je muchas gracias por haber leído mi publicación, espero que les haya parecido interesante y que siempre crean en ustedes, sea lo que sea que quieran hacer, pueden lograrlo si siempre le apuestan al trabajo duro ¡¡YOOOOOSHHHH!! 😁
¡Hasta una próxima oportunidad!
As you can see, Rock Lee has all the perfect characteristics to be a great character, that's why he is my favorite supporting character, he came to a time in my life where I needed that boom to move forward, so he for me, is like him. It was for him Gai sensei ... you understand me hehe thank you very much for reading my post, I hope you found it interesting and that you always believe in you, whatever you want to do, you can achieve it if you always bet on work hard YOOOOOSHHHH !! 😁
Until next time!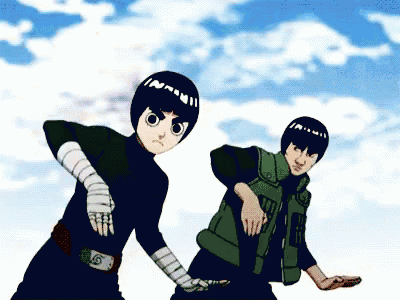 Fuente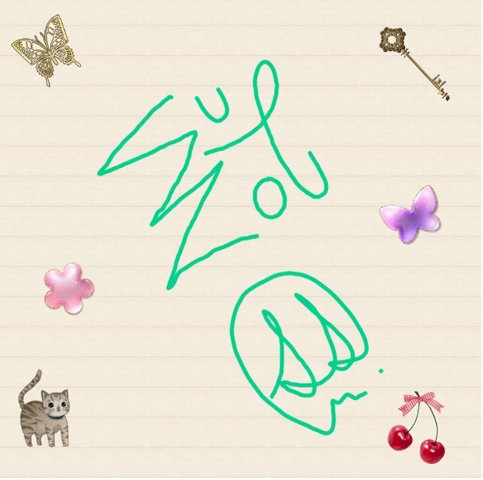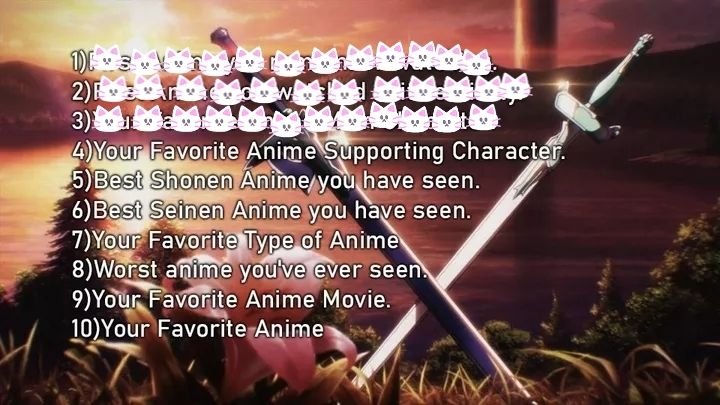 ---
---