My Hive Goals | A Bare Minimum Week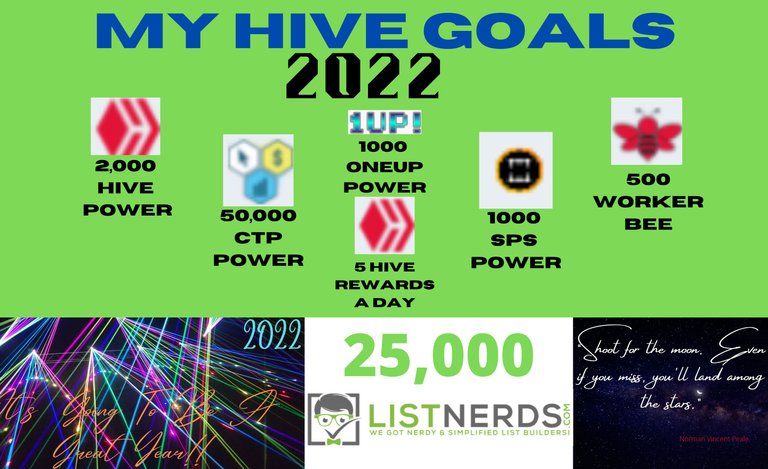 Made in Canva
This was pretty much a bare minimun week for me. With so much going on and my hands in so many baskets it's like I really have to set out a busget to get back on top of things. If you've read my ThriveOnHive post, then you know I've been sick and was down for an entire day which really affected my usual activity. My post are behind & I have to get back on track. I am feeling better and now if life will allow me I will be back on top in no time at all. Anyways, it was a pretty good week In ListNerds and that makes me feel good about the week in spite of all the other stuff. Moving on......
Let's take a look at this week .......
My chharts are usually self explanatory so I'm not elaborting this for the sake of time. Everything has had a little growth, so that's great. As well as I was able to get a liitle more than 10 workerbee, which is kinda my main focus for the rest of the year. I am determined to hit that goal as well as my Hive power goal.
2000 Hive Power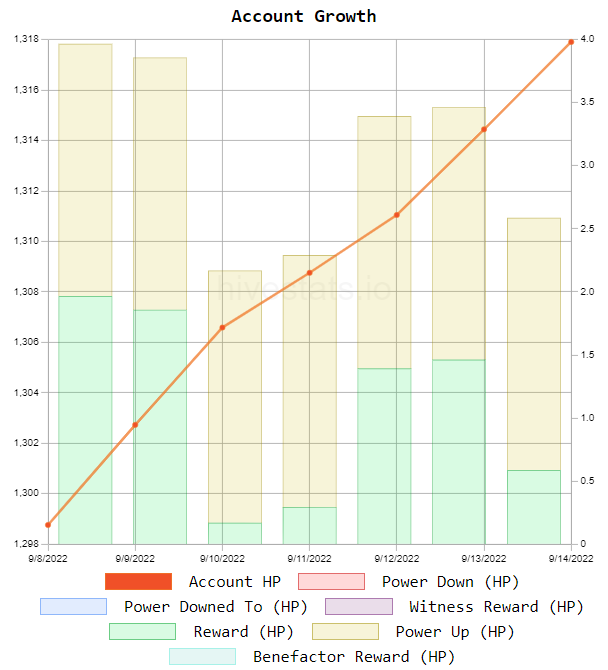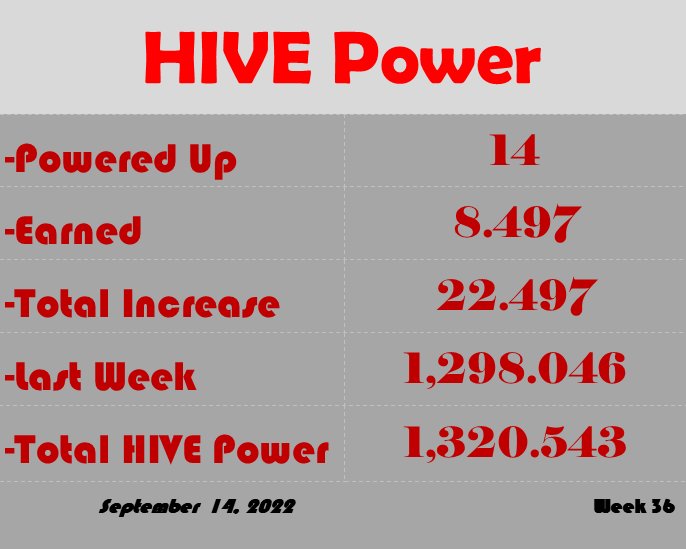 5 Hive Rewards A Day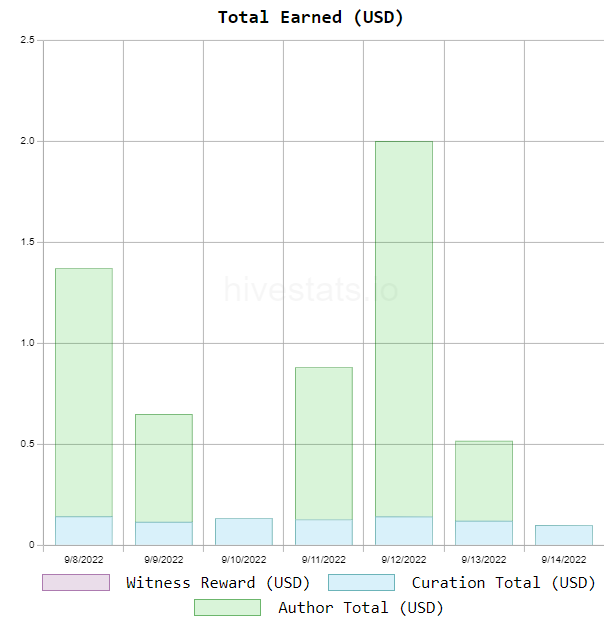 50,000 CTP Power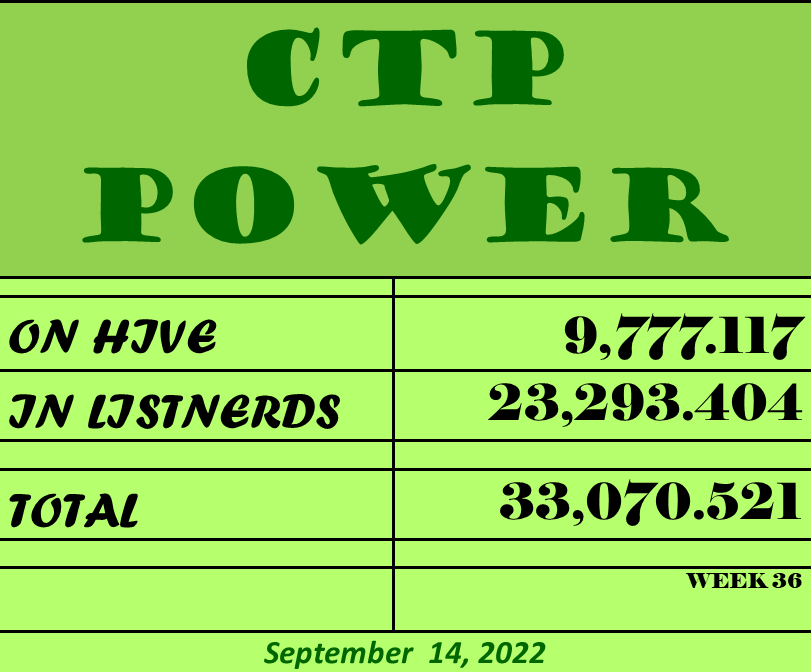 1000 OneUp

Splinterlands
1000 SPS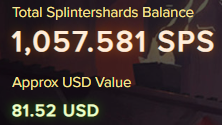 10,000 SPT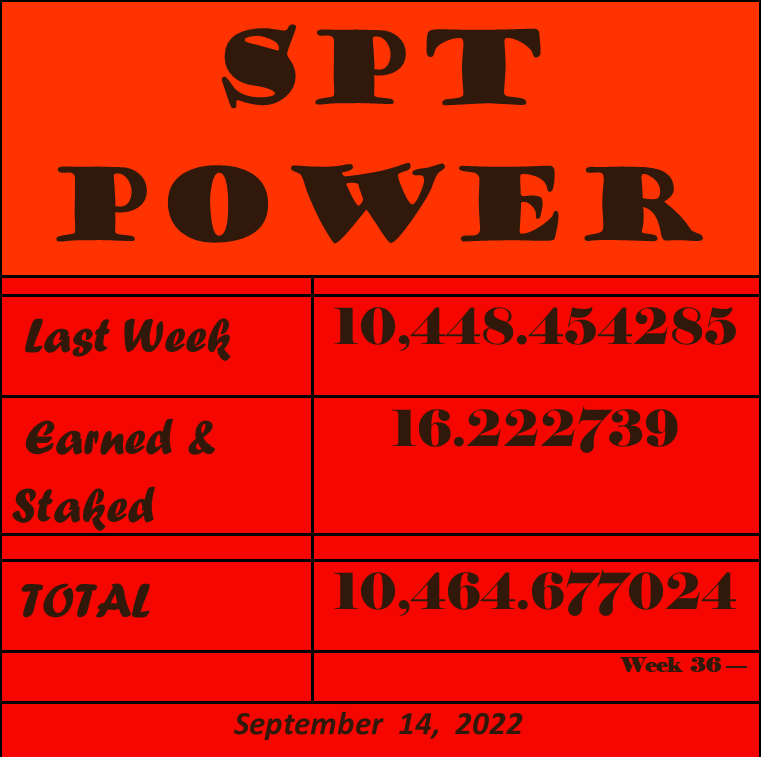 500 WORKERBEE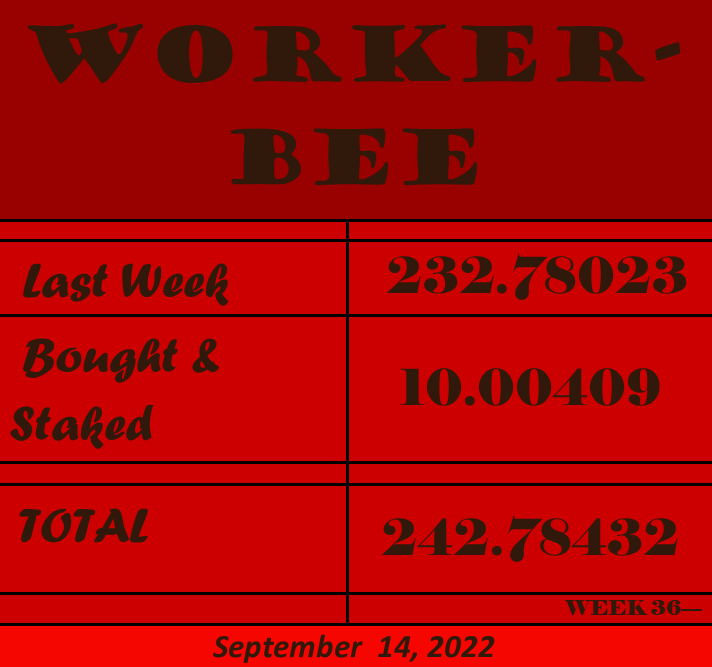 25000 Listnerds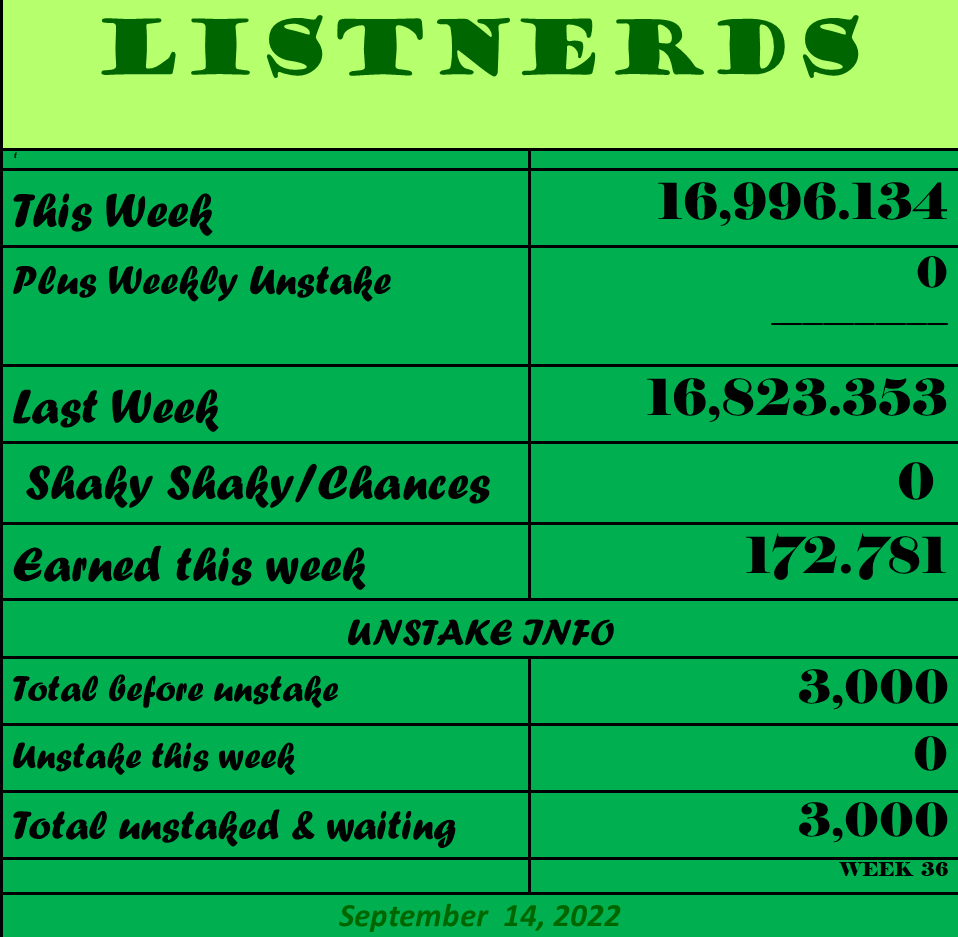 That's it for this week.....
Thanks for reading!!
See Ya next week!!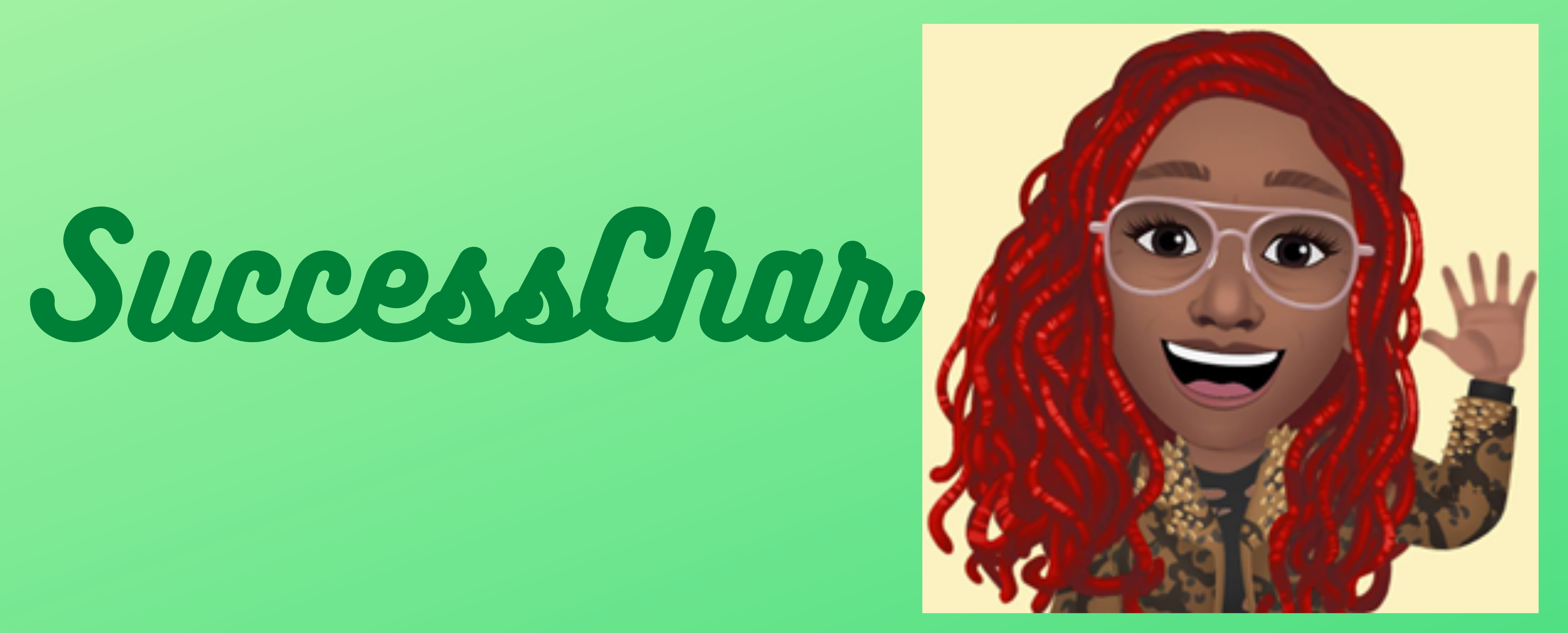 Have a look here, follow along, get involved.......
Series of interest ......
I don't like list out complete series here but here is a couple from each collection. You can go to my profile on peakD & check them all out.
Tokens On My Radar | What's That Token All About? ... Bite 5 watch as this series as it gives you insight to many of the tokens available to all on the Hive blockchain & Life Happens, Work Happens...... | The Plan shows you vital steps to take you, your brand & your business to the next level.

If you like to earn #CTP/#listnerds tokens click the link below the picture and get started today!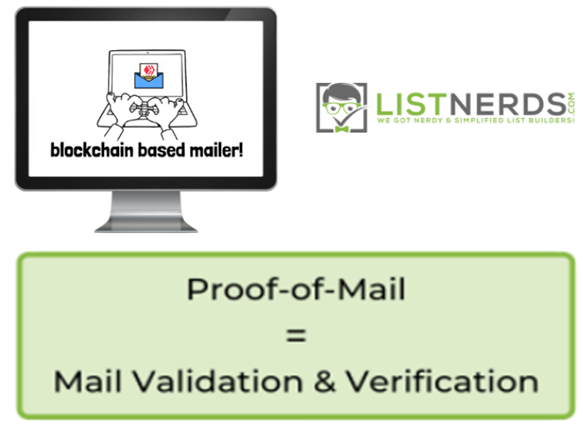 ListNerds - Click Here

---
---