Miniature Magic [SPA/ENG]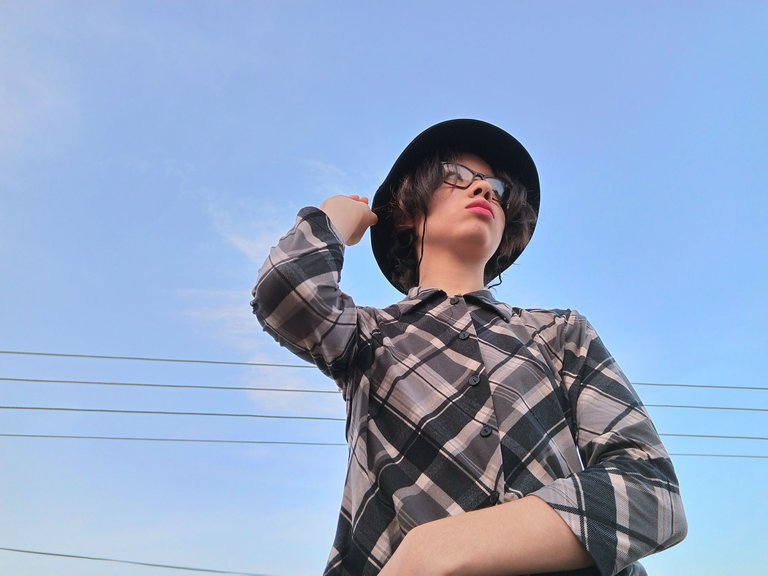 Hablemos de la magia que se encuentra en las pequeñas cosas, yo soy fan de este tema, lo digo en serio… Son tantas las cosas fascinantes que muchas veces pasan desapercibidas por las ocupaciones del día a día, por lo inmersos que se puede llegar a estar en la rutina, que es lamentable. Existen miles de cosas increíbles en el mundo y no solemos disfrutar de ellas por diversas razones pero no se necesita la gran cosa para dar con alguna de ellas. El cielo, para no irnos muy lejos… Esta allí, es cierto pero ¿Qué hago cuando tengo la oportunidad de verlo? ¿Me detengo a pensar en eso? ¿Me doy el tiempo de disfrutar de la vista cambiante? Mi respuesta a todas estas preguntas es muy simple, el cielo es algo a lo que le presto atención y efectivamente, me detengo a pensar en lo interesante y genial que es, disfruto de la vista pese a lo difícil que cada vez se vuelve porque entre tantos postes, guayas, antenas y demás cosas… Puede llegar a ser complicado.
Let's talk about the magic found in the little things, I'm a fan of this topic, I'm serious... There are so many fascinating things that often go unnoticed because of the busyness of everyday life, because of how immersed we can become in the routine, it's unfortunate. There are thousands of incredible things in the world and we don't usually enjoy them for various reasons, but it doesn't take much to find some of them. The sky, not to go too far... It's there, it's true but what do I do when I have the chance to see it? Do I stop to think about it? Do I take the time to enjoy the changing view? My answer to all these questions is very simple, the sky is something I pay attention to and indeed, I stop to think about how interesting and cool it is, I enjoy the view despite how difficult it becomes every time because among so many poles, wires, antennas and other things... It can become complicated.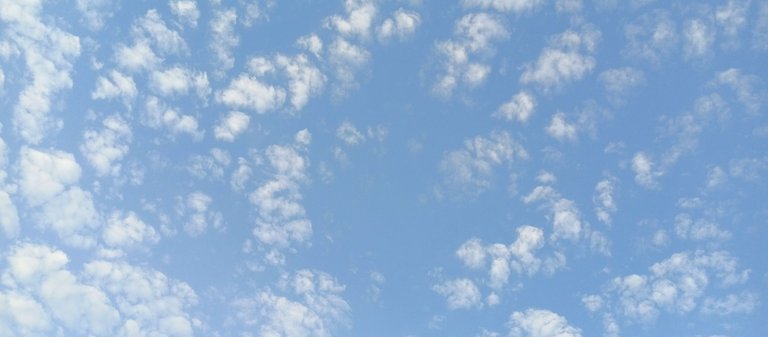 Vivimos con muchas cosas de por medio, es cierto, si nos ponemos a contar todas las ventanas, rejas, puertas, ladrillos, vigas y techos que nos rodean, no terminaríamos porque solo mencioné una cantidad mínima de cosas considerando todas las demás que están, sencillamente es demasiado como para enlistarlo y más aún si decidimos enumerar el montón de objetos que nos rodean… Si lo pensamos un poco, puede resultar abrumador. No se si soy la única que piensa este tipo de cosas pero lo dudo considerando todos los seres humanos que existen y que en su momento, existieron. Mi intención al sacar a relucir todo esto es, que te preguntes si entre todo lo que implica llevar una vida diaria decente ¿Dejas tiempo para ver el cielo? Por decir algo, en otras palabras sería así ¿Percibes durante el día, la magia de la que hablo? Ese extraño sentimiento que se genera al ver una planta creciendo en un sitio en el que, en teoría "no debería". Ver como otros seres luchan para dar lugar a su existencia, como se esfuerzan para que así sea, como dan lugar a sus vidas aunque no tienen las mejores condiciones ni la mejor ubicación pero igual están ahí… ¿No te hacen esas cosas pensar en ti? Porque a mí si, todos nos esforzamos aunque no se note, todos enfrentamos adversidades y nos las arreglamos para mantenernos a flote.
We live with a lot of things in between, it is true, if we start counting all the windows, grills, doors, bricks, beams and roofs that surround us, we would not finish because I only mentioned a minimum amount of things considering all the others that are there, it is simply too much to list and even more if we decide to list the pile of objects that surround us... If we think about it a little, it can be overwhelming. I don't know if I'm the only one who thinks this kind of thing but I doubt it considering all the human beings that exist and at one time, existed. My intention in bringing all this up is, to make you wonder if between all that is involved in leading a decent daily life, do you leave time to see the sky? To say the least, in other words, do you perceive during the day, the magic I'm talking about? That strange feeling you get when you see a plant growing in a place where, in theory, it "shouldn't". Seeing how other beings struggle to make room for their existence, how they strive to make it happen, how they make room for their lives even though they don't have the best conditions or the best location but they are there anyway... Don't those things make you think of yourself? Because they do to me, we all make an effort even if it is not noticed, we all face adversities and we manage to stay afloat.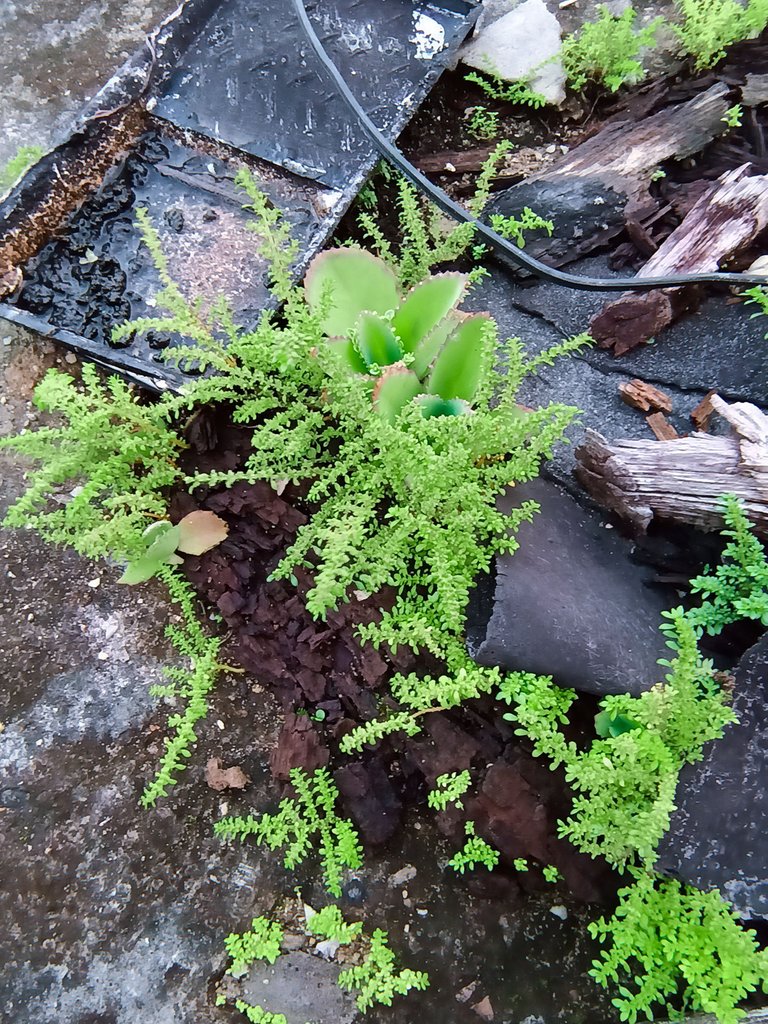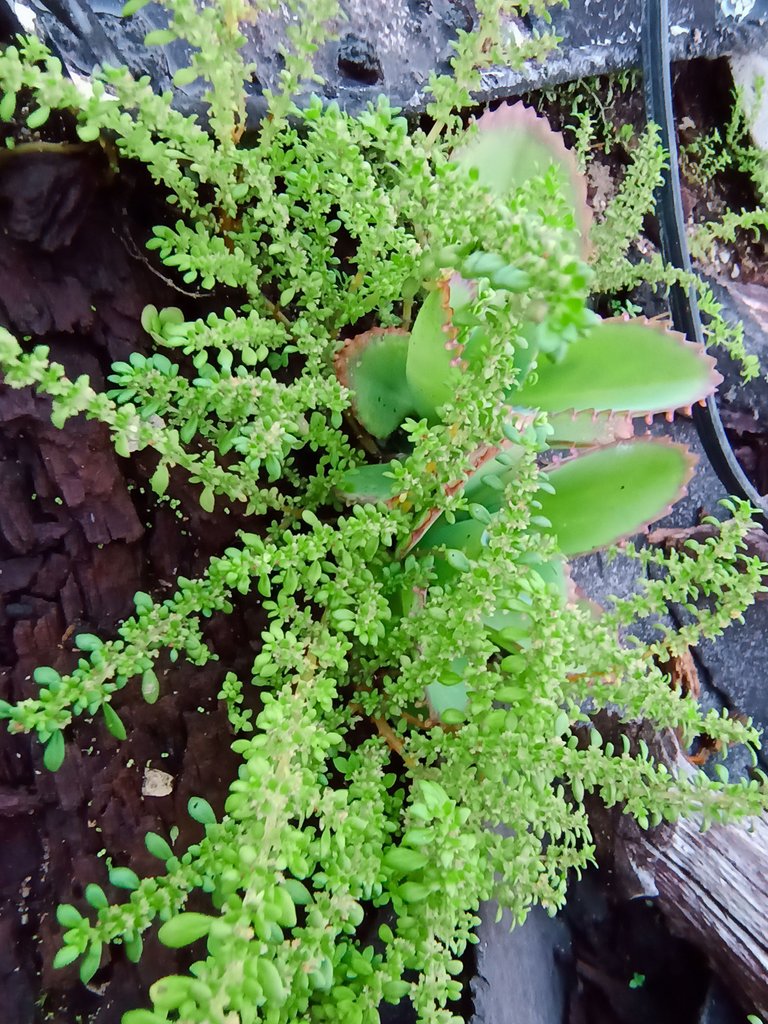 ---
Lidiamos no solo con lo que nos ocurre a nosotros, también suceden cosas en nuestras vidas a causa de la presencia y el actuar de los demás. Yo no dejo de pensar en lo hermoso que sería el mundo si todos buscáramos el bien de los demás, porque solo así tendríamos igualdad de condiciones. Porque mis problemas terminan, cuando empiezan los de los demás ¿No es cierto? Sin embargo, todo se ha reducido a priorizarnos… Algo que en definitiva, se ha vuelto necesario para perpetuar nuestra existencia y esa es la realidad pese a lo lindo que es pensar en una versión mejorada de dicha realidad. En este punto, me parece adecuado agregar esto, yo no creo en la autosuficiencia, tampoco en la independencia porque estamos más ligados a los demás de lo que nos gusta aceptar. Puedes ser una persona que tiene una amplia gama de conocimientos y ha adquirido la capacidad de hacer ciertas cosas pero sea lo que sea que hagas, hay algo que ni esa persona, ni tú que no te identificas con la descripción que acabo de dar, ni yo puedo hacer y es romper el lazo que nos une a todos y cada uno de nosotros. Porque da igual el ser que seas y cuan inteligente seas, eso es algo que no puedes hacer.
We deal not only with what happens to us, things also happen in our lives because of the presence and actions of others. I never stop thinking about how beautiful the world would be if we all looked out for the good of others, because only then we would have a level playing field. Because my problems end when other people's problems begin, don't they? However, everything has been reduced to prioritizing ourselves... Something that ultimately has become necessary to perpetuate our existence and that is the reality despite how nice it is to think of an improved version of that reality. At this point, I find it appropriate to add this, I do not believe in self-sufficiency, neither do I believe in independence because we are more tied to others than we like to accept. You can be a person who has a wide range of knowledge and has acquired the ability to do certain things but whatever you do, there is something that neither that person, nor you who do not match the description I have just given, nor I can do and that is to break the bond that unites each and every one of us. Because no matter what being you are and how intelligent you are, that is something you cannot do.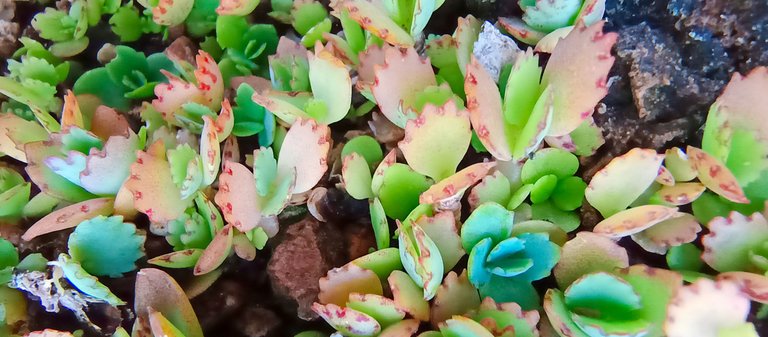 Da igual si eres un ser pensante y que razona o si actúas por puro instinto, si tu existencia es perceptible e incluso medible pero a la vez invisible… No interesa la forma que tengas, ni la manera en la que funciones o dejes de funcionar. Somos importantes y no por nada estamos todos encerrados dentro de un planeta llamado tierra, que flota sobre la nada y existe en un enorme universo. La vida es compleja y mágicamente se alimenta de cosas simples o así lo veo yo. Cuando empezamos a considerar este tipo de cosas, nuestra perspectiva puede sufrir cambios drásticos porque hay tanta belleza en la simpleza y llega a volverse envolvente, da cierta tranquilidad que no puedes encontrar en otro lugar. Es sencillamente maravilloso experimentar eso y más cuando en contraste tienes vivencias tan densas, abrumadoras y complejas como las mías. Son tantas las diferencias que se llegan a encontrar entre ambas situaciones, que es difícil de expresar, en este momento estoy teniendo una sensación muy extraña en mi cuerpo… En resumen, sería un choque entre dos formas de vivir y sentir, totalmente opuesta.
It doesn't matter if you are a thinking and reasoning being or if you act by pure instinct, if your existence is perceptible and even measurable but at the same time invisible... It doesn't matter what form you have, nor the way in which you function or fail to function. We are important and it is not for nothing that we are all enclosed within a planet called earth, which floats on nothingness and exists in a huge universe. Life is complex and magically feeds on simple things or so I see it. When we begin to consider these kinds of things, our perspective can undergo drastic changes because there is so much beauty in simplicity and it becomes all encompassing, it gives a certain tranquility that you can't find anywhere else. It is simply wonderful to experience that and even more so when in contrast you have experiences as dense, overwhelming and complex as mine. There are so many differences that can be found between both situations, that it is difficult to express, at this moment I am having a very strange feeling in my body... In short, it would be a clash between two ways of living and feeling, totally opposite.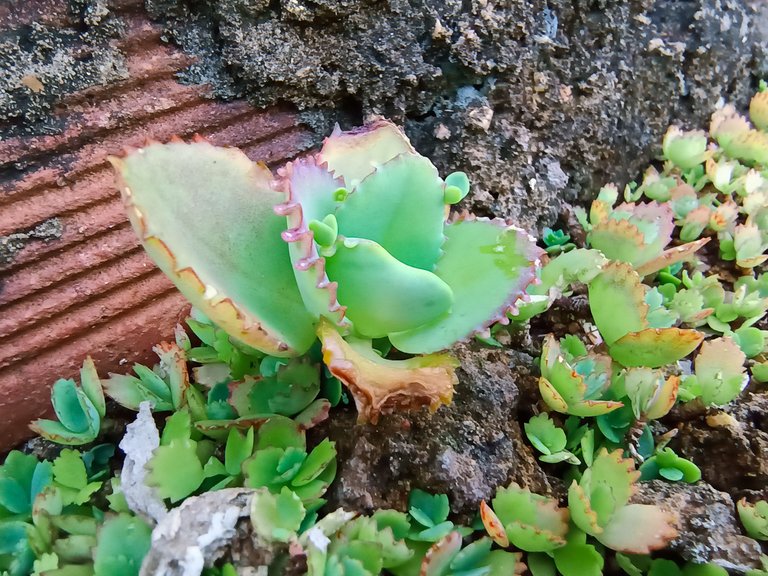 Porque para los que no me conozcan, parecerá que solo hablo de flores y corazones pero no es así… Últimamente me ha nacido compartir este tipo de cosas. Formas chéveres de ver las cosas pero sin dejar de lado las cosas no tan chéveres que en efecto ocurren. Tengo una forma interesante de ver la vida y en ciertos momentos, me gusta compartir un poco de ello, no solo lo malo sino también lo bueno. Los que se hayan encontrado con la parte profunda, muchas veces cruda e incluso oscura de mi contenido, entenderán un poco mejor del contraste del que hablo. Porque no ha pasado mucho tiempo desde que he empezado experimentar los matices y las tonalidades, yo era blanco o negro, nada de gris y así viví durante la mayor parte del tiempo, ni hablar de los colores… Todo esto es nuevo para mí y me gusta tener la confianza de mostrar todos esos lados de mí.
Because for those who don't know me, it will seem that I only talk about flowers and hearts but it's not so... Lately I've been born to share this kind of things. Cool ways of looking at things but without leaving out the not so cool things that do happen. I have an interesting way of looking at life and at certain times, I like to share a little bit of it, not only the bad but also the good. Those of you who have encountered the deep, often raw and even dark side of my content, will understand a little better the contrast I'm talking about. Because it hasn't been long since I've started experimenting with shades and hues, I was black or white, no grey and that's how I lived for most of the time, let alone colors... This is all new to me and I like having the confidence to show all those sides of me.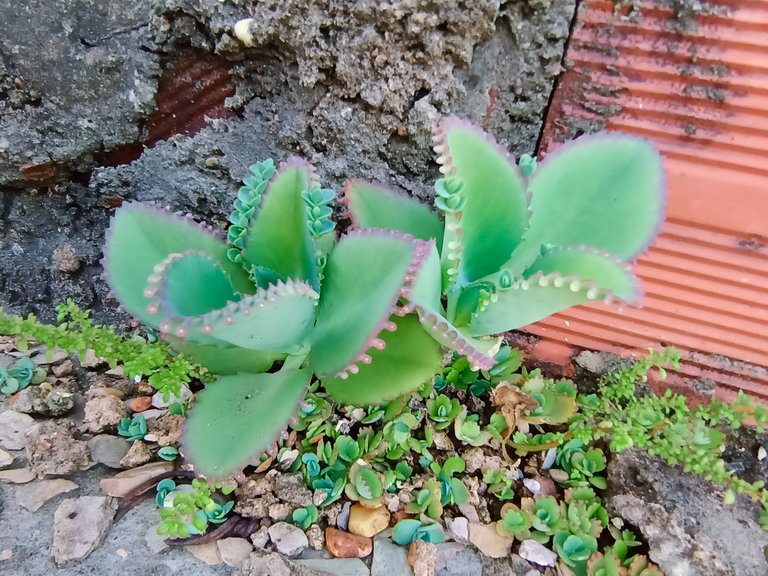 Yo estoy aprendiendo y me encanta, al final, todo se trata de perspectiva… Mi vida cambió no cuando entendí esto sino cuando estuve en capacidad de aplicarlo. Porque sabemos y entendemos muchas cosas, podemos ser excelentes en la teoría pero si bien esta es necesaria, los resultados y los cambios vienen a partir de la práctica.
I am learning and I love it, in the end, it's all about perspective... My life changed not when I understood this but when I was able to apply it. Because we know and understand many things, we can be excellent in theory but while theory is necessary, results and changes come from practice.
Lo curioso es que terminé escribiendo sobre esto porque recientemente salí a tomar fotos al aire libre y me encontré con las plantas que vieron a lo largo del post. Habían muchas y lucían radiantes, en su mayoría estaban entre pequeños escombros, desperdicios, piedras y cosas por el estilo. Yo sabía que había varias plantas de Malamadre en algunas de esas áreas pero admito que se extendieron muchísimo desde la última vez que las vi.
The funny thing is that I ended up writing about this because I recently went out to take photos outdoors and came across the plants you saw throughout the post. There were a lot of them and they looked radiant, mostly they were amongst small debris, litter, rocks and the like. I knew there were several Malamadre plants in some of those areas but I admit they spread out tremendously since I last saw them.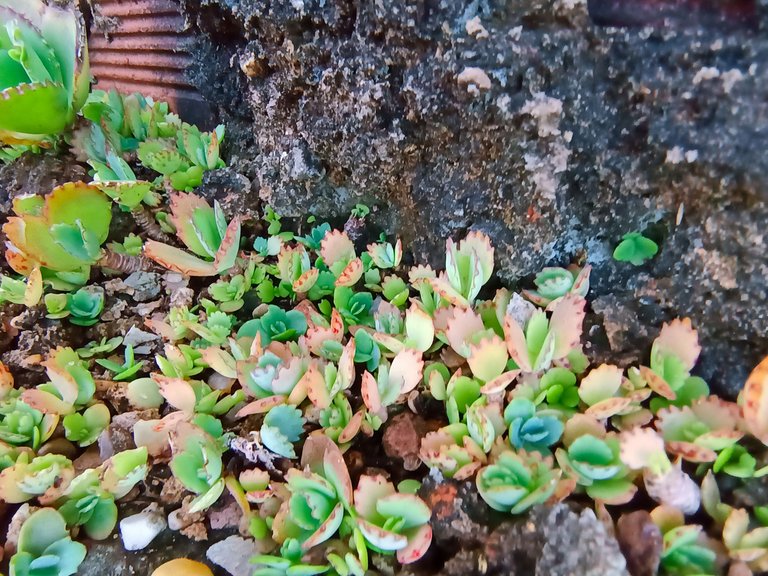 Originalmente, mi intención era tomar fotos de espalda con el cielo de fondo y en un inicio, así fue pero después de varios intentos fallidos, empecé a probar otras poses. Fue así como obtuve la foto principal del día de hoy, la cual me gustó mucho. Como es habitual en mí, tomé las fotos con la cámara trasera de mi Tecno Camon 17 Pro, en la sección AI Cam con el lente x1, coloqué el temporizador en tres segundos e hice las capturas con los botones de subir y bajar volumen. Hablando de los botones... Esta vez me resultó un tanto engorroso porque aveces funcionaba y aveces no, es la primera vez que me pasa, lo que me parece raro es que los botones funcionan perfectamente bien.
Originally, my intention was to take pictures from the back with the sky in the background and at first, I did, but after several failed attempts, I started trying other poses. That's how I got today's main photo, which I really liked. As usual with me, I took the photos with the rear camera of my Tecno Camon 17 Pro, in the AI Cam section with the x1 lens, set the timer to three seconds and took the shots with the volume up and volume down buttons. Speaking of the buttons... This time I found it a bit cumbersome because sometimes it worked and sometimes it didn't, it's the first time that happens to me, what I find strange is that the buttons work perfectly fine.
Esos fueron los ajustes para realizar la foto principal, en cambio, para las fotografías de las plantas, utilicé el lente Macro e hice las capturas manualmente. Realicé la corrección de color de todas las fotos en Polarr y edité el vídeo que verán a continuación en CapCut. En el mismo, podrán ver un poco más las plantas que mencioné y varias tomas, incluyendo algunas de las fotografías que utilicé en el post del día de hoy.
Those were the settings for the main photo, but for the plant photos, I used the Macro lens and did the captures manually. I made the color correction of all the photos in Polarr and edited the video that you will see below in CapCut. In it, you can see a bit more of the plants I mentioned and several shots, including some of the photos I used in today's post.
Edición hecha con CapCut 🌱 Edit made with CapCut
Fue muy interesante crear un blog partiendo de algo que no tenía planeado en absoluto, me gustó mucho esta experiencia. Espero que hayan disfrutado el contenido de día de hoy, en este punto voy a despedirme pero no sin antes, darles las gracias por leer. Espero que podamos encontrarnos en un próximo post, que tengan un excelente día.
It was very interesting to create a blog from something I had not planned at all, I really enjoyed this experience. I hope you enjoyed today's content, at this point I'm going to say goodbye but not before thanking you for reading. I hope we can meet in a future post, have a great day.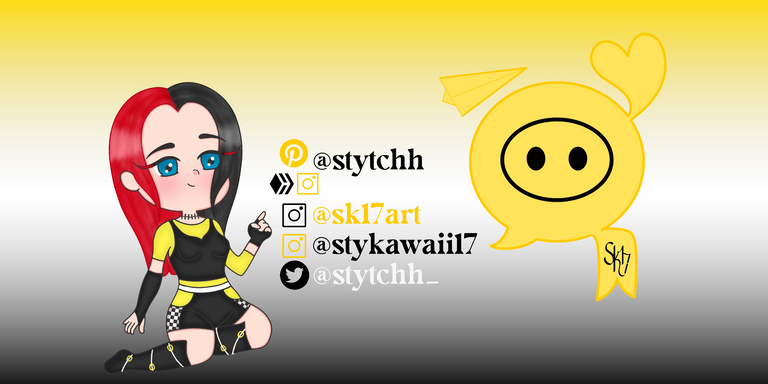 Tipografías ❤️ Typographys
Chromate Regular
Poppins
Butler
---
---