Stress Through the Roof | Replacing Our House's Old Roof
Rainy season is here. The time of strong rains and floods, that's why making sure you are protected from these natural occurrences is important to keep everyone and everything in your home safe.
About two months ago, rain water started leaking in our kitchen area to the point that it became hazardous because one of the areas where it was leaking was near a light bulb. If not fixed asap, it may cause fire.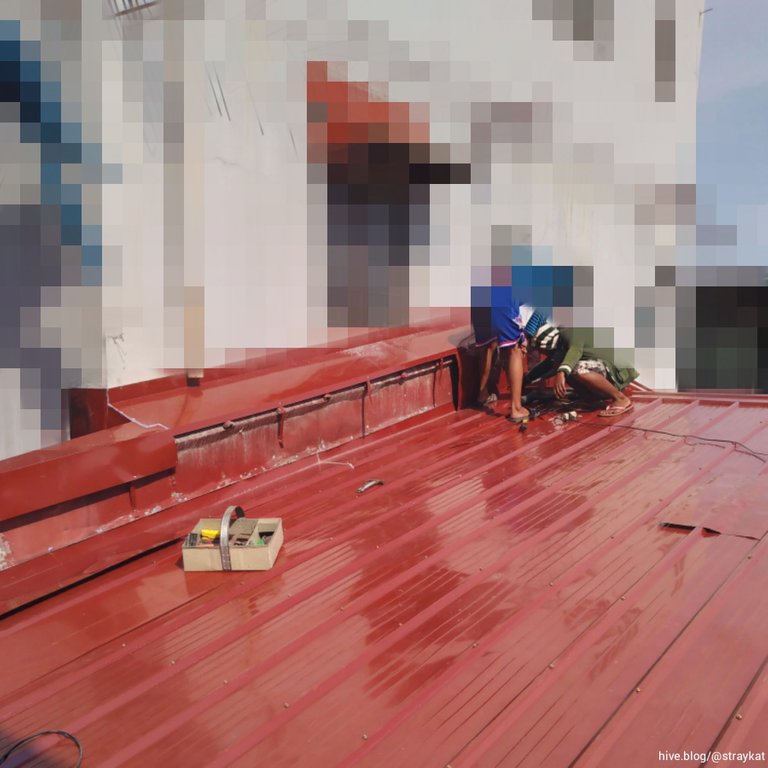 To be fair, our roof was already about 40 years so it is understandable as to why leakage is happening. It was maintained regularly before, but it's not always that you have enough fund for maintenance and so it happened.
We had someone fix the leakage a couple of weeks ago, but instead of fixing it. it got worse. Luckily, my mother is knowledgeable how house construction and repair works since it's part of her profession and so she exactly knows what to do.
She chose a roofing company to do all the work to lessen the hassle. However, the numerous times the price of materials and labor were adjusted in the beginning of the transaction was already enough to cause some stress. The company's roofing estimator even visited weeks after which is kind of disappointing because the roofing company is only about half kilometre away from here.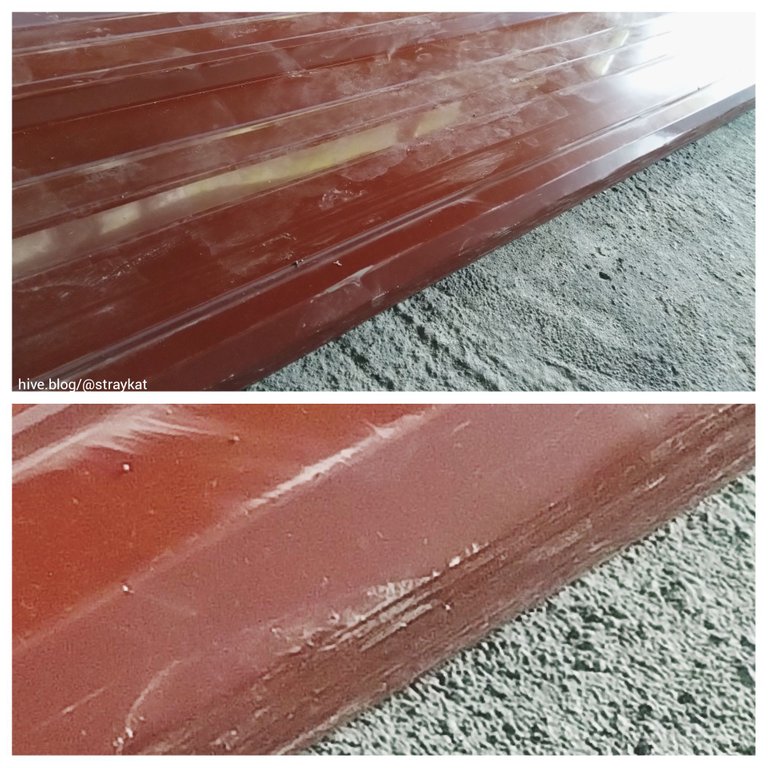 And it took a couple of more weeks before the roofs and other materials were delivered. We had to endure a leaking roof for a couple of more weeks. They offered to cover the leaking roof with tolda (not sure how that is called in English) but it was useless because they didn't put it properly that's why rain water was still sliding and seeping through the holes.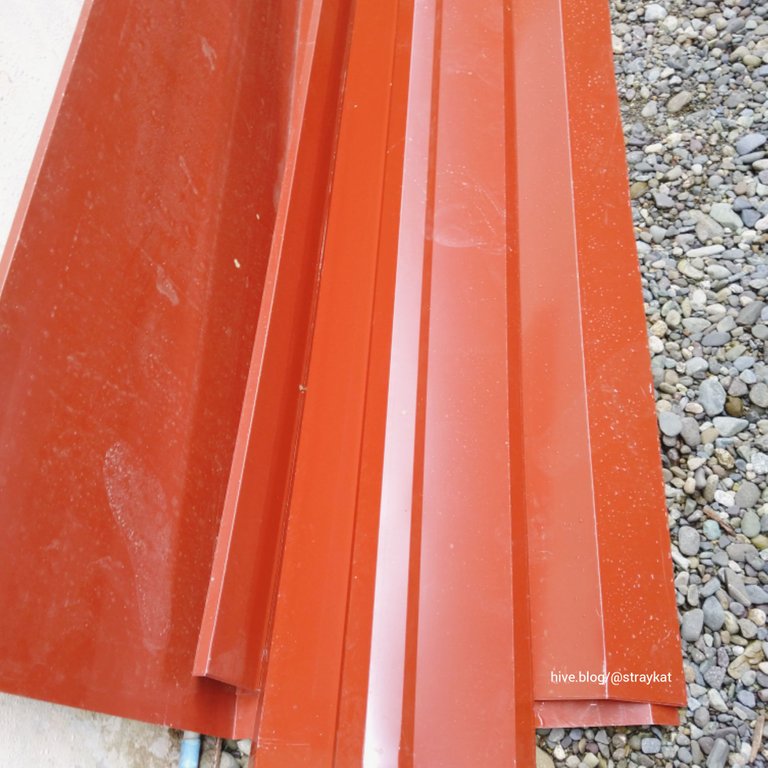 My mother chose brick red color, just like the color of our old roof. I thought there will be lots of roof sheets needed but this was all that's needed to cover our house. The sheets were cut according to the size of our roof which is very good, according to my mother. The sheets were also painted, coated, and baked. My mother compared the paint to a car's paint and assured that this will last long.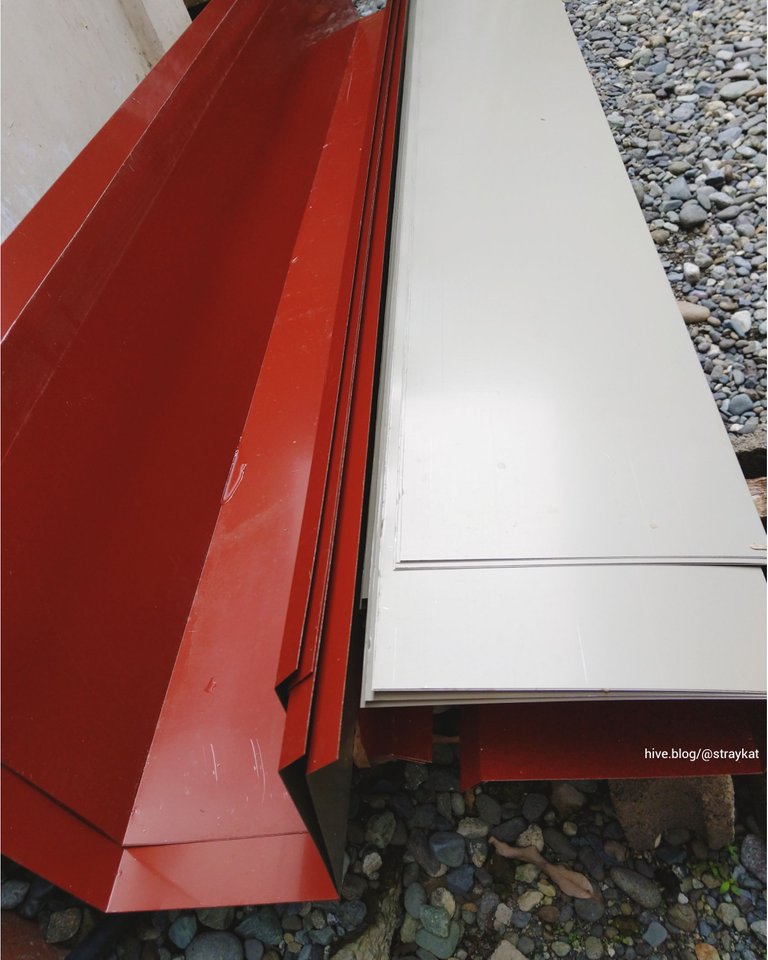 Roof guys arrived few days later and began peeling off our old roof sheets and immediately installing the new one to prevent rain from causing damage to the exposed area. It took them about a week to finish everything. Aside from the roofing, my mother also asked the contractor to do the gutter to redirect the flow of rain water coming down from the roof as our laundry area gets flooded during a non-stop heavy rain.
It was noisy for a few days due to the construction that it was difficult to sleep, but it's better than getting paranoid with a leaking roof. The installation was fast. They were able to finish 3/4 of the area in just a day. If it wasn't for rain, they could've finish everything faster.
Everything was good until the last day. My mother climbed the roof to check their work but discovered lots of mess to her dismay.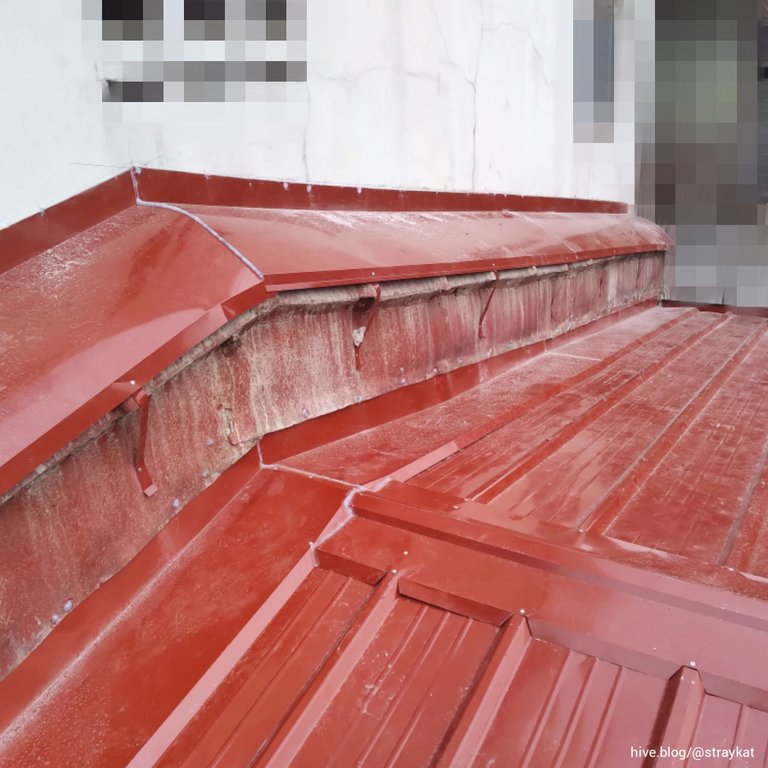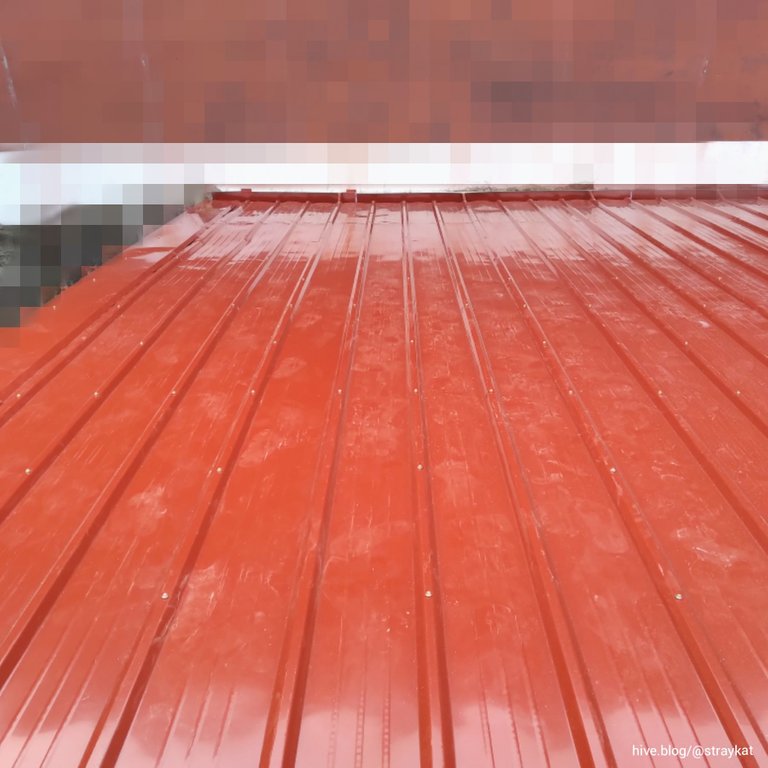 The nails placed were not enough even though there were more than enough nails bought. Then there's a part on the wall that should've been covered but was left exposed.
All the materials bought were actually sufficient as they were estimated by the company to be enough for the roof construction. But how come it the didn't appear to be adequate?
Have you guessed what happened?
While the construction was on going, my father have noticed the workers bringing out some rolled metal sheets and putting them into their vehicle, even nails. Yup, the workers did us dirty and stole some of the materials! They cut a portion of the sheets and didn't follow the exact measurements especially on that metal sheet attaching to the wall. My father was scared to call out the workers, it was my mother who took the rolled metal sheets out of workers' vehicle. Ugh!
When the representative from the roofing company arrived to check the installed roof, my mother told about what happened and two days later, the roof workers returned and fixed their mess. The contractor no longer returned though.
To make sure everything was done right this time, my mother went up the roof to supervise their work. This was the hassle she was trying to avoid that's why she had everything done by the company, but in the end, she still got herself involved and stressed over the construction. She swore not to hire the contractor nor those roof workers ever again.
While up in the roof, she noticed that one of their toolboxes was probably made from those sheets they took.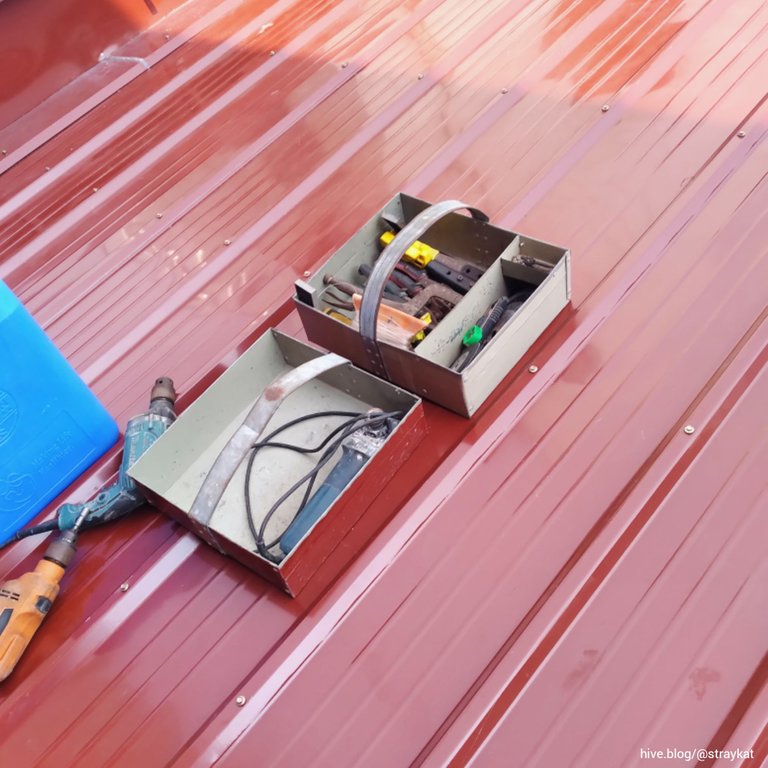 Anyway, at least there's no longer leakage in our kitchen. However, there's a few leakage coming from the side of the metal sheet attaching to the wall. Mother said they haven't properly sealed it and so she has to climb again to seal it herself.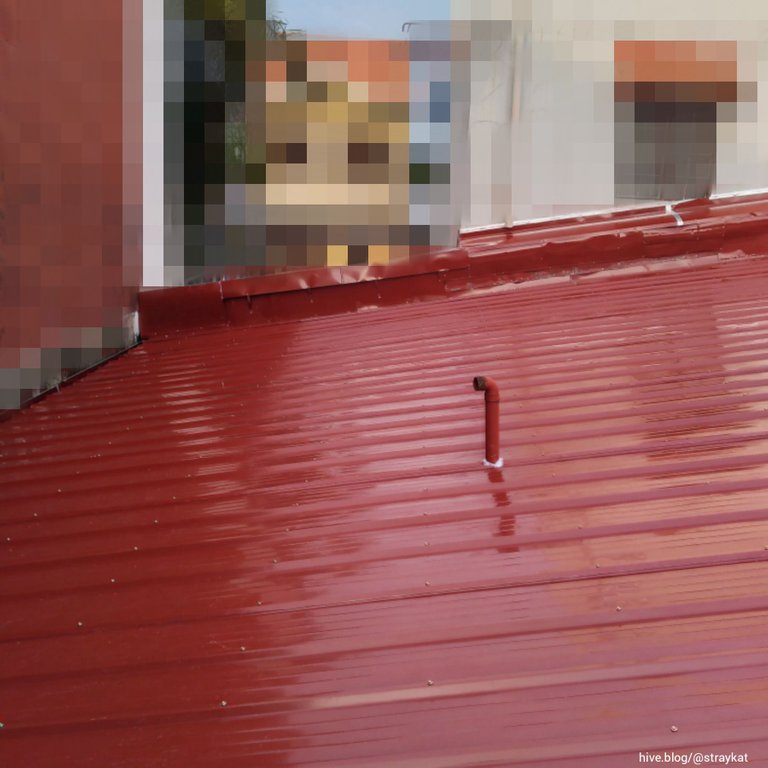 When it comes to house construction, it is very important to pick someone who does their job honestly and with great quality. Someone who wouldn't steal their clients' properties for their own gain.
Now I remember, it's not only the metal sheet which they stole. Even a pail was missing. Lol.
These guys are destroying the roofing company's reputation by stealing while constructing, even doing half-ass installation. They probably thought no one would know of their modus since not every client would dare go up to check or at least have enough knowledge of the roof's parts and if they were installed completely. The company should re-evaluate these people, if not, their reputation would be soiled.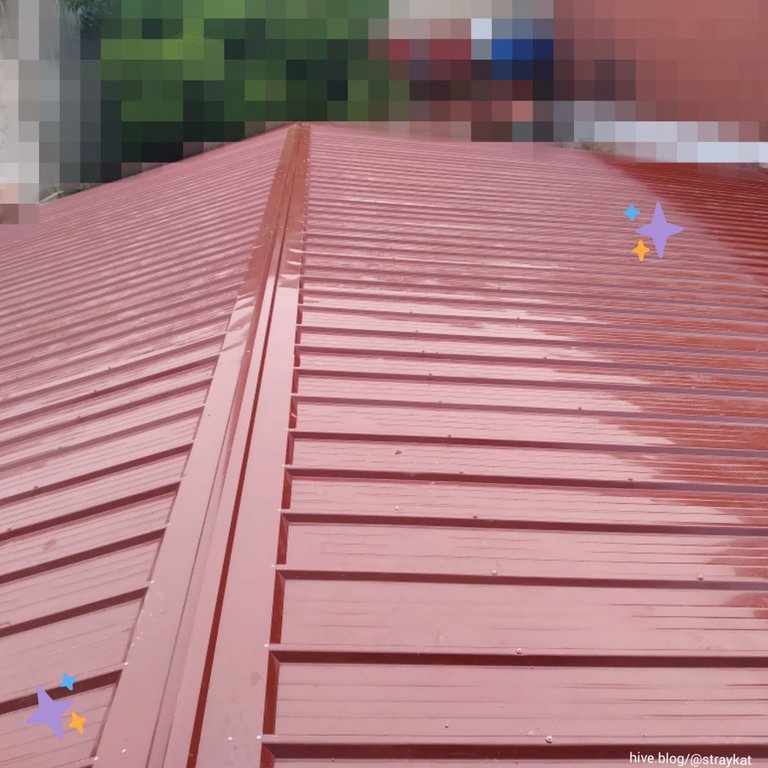 I just hope the roof was installed securely and sturdy enough to last for decades like our first roof. Well, that's all. Despite of what happened, we're still very happy that our new roof will keep us safe from leakage. That's what's most important.
Hopefully, this will give us peace of mind from roof problems for many years.
---
---