Campaigning for Itínera - The Raging Success of our Second Conference
I've got a huge smile of satisfaction on my face, as I look back on our second Conference for a Better World a few hours ago, organized by Itínera Theater. Our guest of this encounter was natural architect Moein Nodehi, founder of Biotonomy. The company, just like the founder, is focused on natural solutions, that is utilizing systems inspired by nature to provide essential functions to a building, such as pleasant ambient temperature, naturally sourced electricity, rainwater collection, as well as food production. In a way, the basic principles are very similar to Earthsips, which is not surprising, as Moein is a close collaborator of Earthship Biotechture.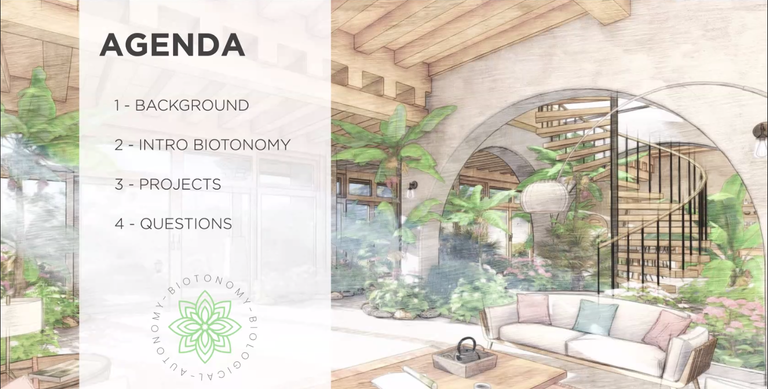 screenshot from Zoom conference
Great Talk With A Huge Attendance
As I probably have mentioned before, we (the four of us from Itínera) are relatively new to moving large groups in social media. But given our upcoming crowdfunding campaign, that's exactly what we will need to do, so these kinds of events are perfect, not only to put the word out that something is happening, but also to get us into the practice of navigating the big networks (mainstream, commercial, and fully centralized they may be).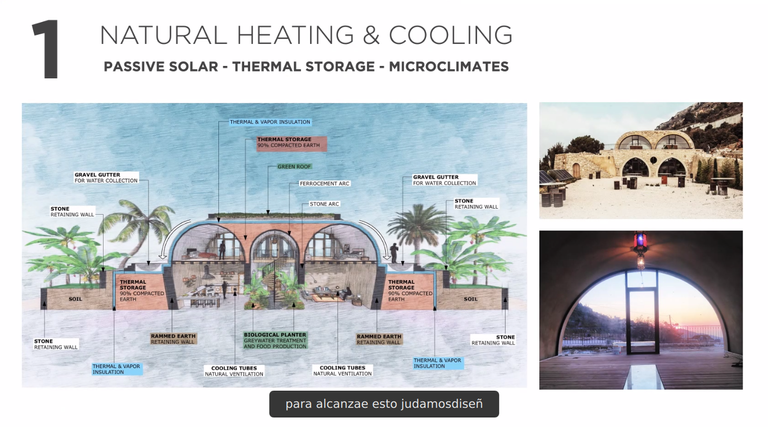 screenshot from Zoom conference
It turns out, that our guest has been doing this for quite a while, as he was completely on top of things from the very beginning. Sure, he may not respond immediately to all our messages, but when he does, he never left a stone unturned. And that's not all: he drew an amazing crowd of people! After all, Moin is quite active on facebook and instagram, in addition to his own site. As a result, this week's event had about twice the size of last week's.
Learning from the Ancients as well as Nature
The biggest message in Moein's talk was how even though there is an energetic and environmental crisis brewing, there is no need to re-invent the wheel. Being originally from Iran, he mentioned various ways in which ancient buildings in the Middle East, whether from antique or medieval times, utilized the same techniques as Earthships and Biotonomy designs, such as passive heating and cooling, using ventilation ducts. With our combined knowledge of ancient and natural systems, we are more than prepared to create perfectly resilient, autonomous, and long-lasting buildings. All we need to do is implement them, instead of chasing records in height, and ever more eccentric appearances.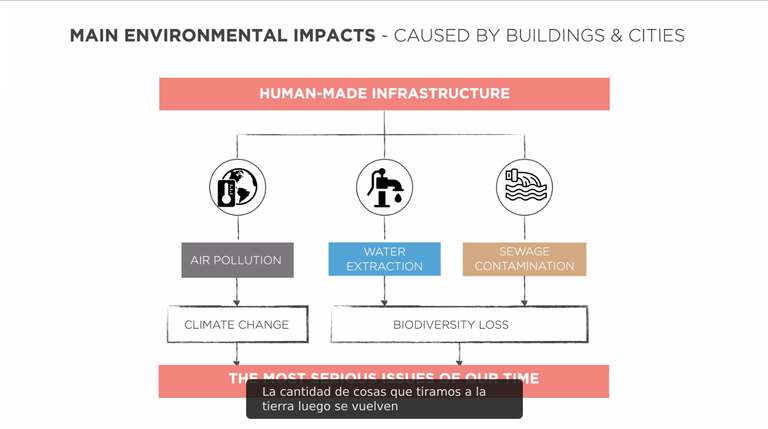 screenshot from Zoom conference
Many Lessons in Organizing and Conducting Conferences
The first event was already very satisfactory, but this second one surpassed it in terms of calmness and organization. Providing live-translation in subtitles, an endeavor I had my doubts on from the start, which was only reinforced by the end of last weekś talk, actually turned out reasonably well this time. Of course we are still going to edit the recording, and post it on YouTube without subs, to let each viewer pick their automated translation in the language of their choice, or go without it completely. However, at least during the meeting our Spanish speaking participants had an idea what our presenter was talking about.
The other thing we are getting better at, a little bit each time, is managing the event on facebook. This part seems pretty intuitive, but the truth is, there's a lot more to it than it seems. One unexpected occurrence was when the add for our event was cancelled, without any good reason. Okay, there was a reason somewhere, but we were never told what it was, exactly. All we were told was to study facebook's rulebook. That's what we did, and with a bit of experimentation we narrowed it down: linking my blog posts on Hive was reason enough to get the add unlisted. Sure, having spent only 80 pesos on it, it was not too expensive, but still. So no more direct links. I'm still going to continue sharing them on my own fb page.
Six More Conferences to Go
After today's encounter I feel super ready for the upcoming six conferences. Next week we'll host the Colombian Eco-Circus, and the following Sunday it's our turn to present Itínera's project in Mazunte. The next four weeks are for a number of performing arts projects to be the guests at Conferences for a Better World. And once that is done, we are going to jump right into our crowdfunding campaign... but I'll get around to posting about that in detail. For now, thanks to all of you who've shown interest in these events, and for all the rest of you guys, I really recommend you to check them out. I think they will be worth it.
---
---