The Weekly Stoken #20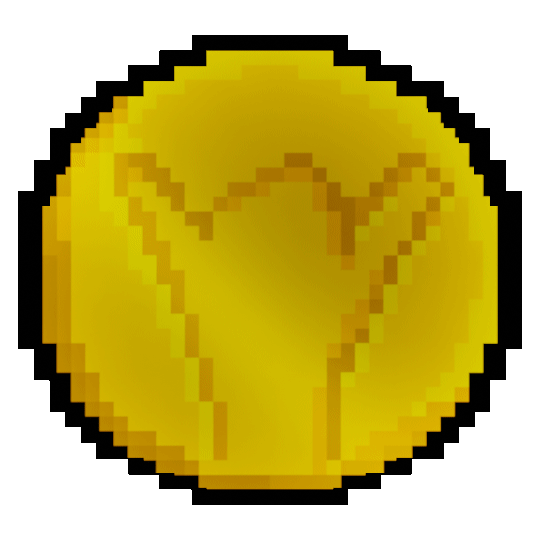 Hello, everyone!
This is a compilation post that will serve as a summary of the best weekly content posted on SkateHive. Our curatorship program aims to bring more skaters to the SkateHive community and retain these users through a curation of the best posts. Anyone who is active in the community can be selected. Please see the details that make us look at your post and love it!
Always use the hashtag #skatehive.

Posts on Fire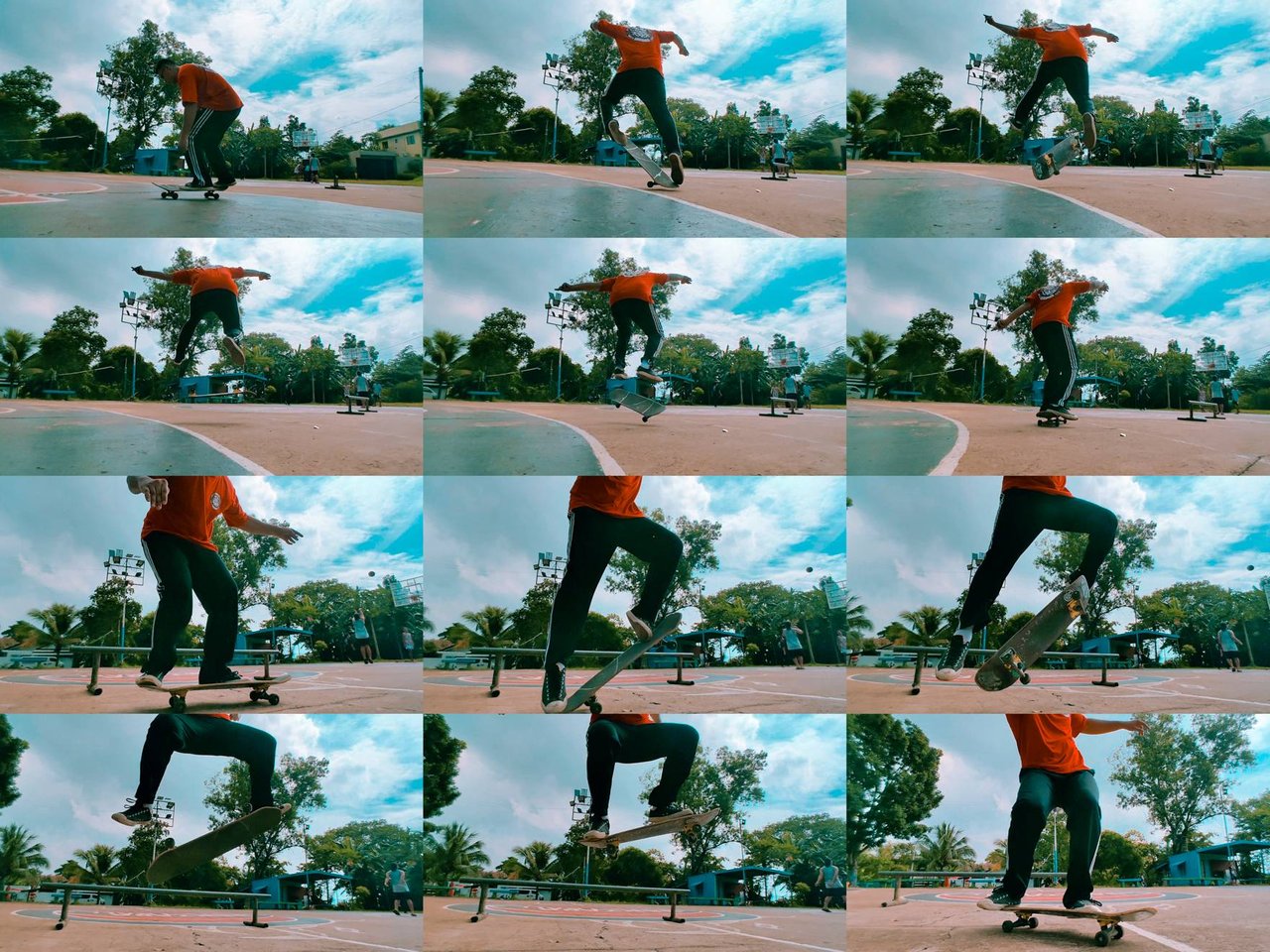 TWS Crew Topic: Two Tricks In A Row (EP24) by Lawrence Traquina 🛹
Hey guys! Welcome to episode #24 of "Two Tricks In A Row". In this episode, Lawrence shared with us his back-to-back tricks the Fakie Bigspin Flip and Kickflip. I think most of the member of the crew has a Fakie Bigspin Flip I has this trick before and it was so easy to do before but now It takes more time before I landed this trick. But for Lawrence, it is so easy to do he can do this back-to-back trick all day.
---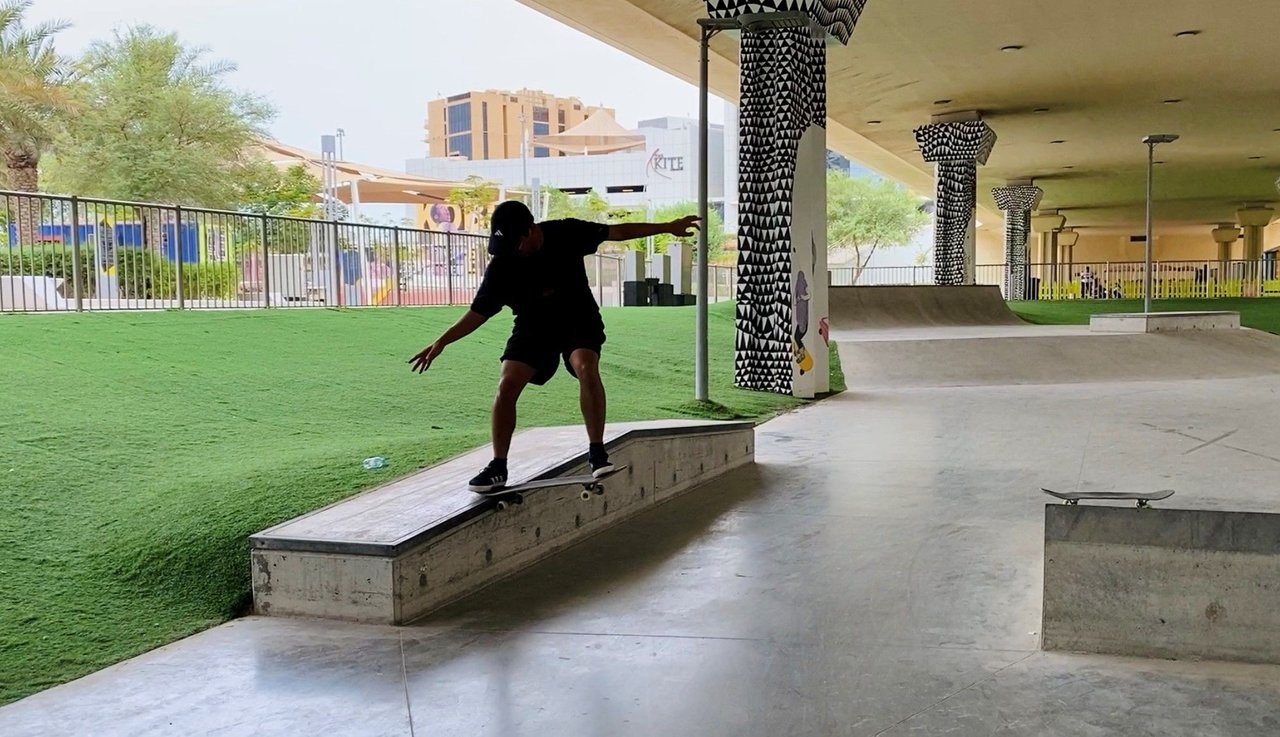 Skate Photography #6: Back in Abu Dhabi, Skating the Skateparks Again!
Hello everyone!
Here are some photographs of me and friends skating the skateparks here in Abu Dhabi after going back from the Philippines. I mostly skated with TJ and Czar during these clips, and we skated only skateparks, hence the title.
Skateboarding in the Philippines is far different from skating here. First are the spots. In the Philippines, it is mostly DIY ledges and rail, and the ground is rough. I was so used to skating parks that I lost sense in skating rough ground and ending up complaining every time. Hahahah. I almost forgot I skated there from 2005 up to 2013.and the main difference is there is no accessible skatepark in my hometown. You had to go ride an hour (assuming there is no traffic) or commute to be able to skate a legit skatepark in the Philippines, and these skateparks were just opened recently, so back in 2005, it was pure street skating and DiY ledges and rails.
Maybe if I skated more and stayed for a longer time, I would be able to adjust and assimilate my skating there.
Me and @Toffer ollie at sentral spot around 2011...
---
Practicing Switch Fs 360° 🎥
Once again practicing at the skatepark, I managed to get this 360 down although the truth is I think I can do better, next time I will try to go up ollie switch, I hope soon I can take it to a street spot. 🔥💯
---
THE POWER
I was at home and a friend of mine sent me a message asking if I had a shape to lend him, I just didn't have any sandpaper. It was enough to make me film something, a rare motivation. Lately it's been hard to skate in the middle of the CROWD that always wants to watch the crate at the wrong time, or decides to crash a game in the crowd's passage, but namoral, at these times the best thing to do is relax and calm the mind yeah give a shout! lollololol Or get the equipment and film the real ones. Who go to the skating rink not to gossip, but to skate until they break shape. to exude maneuvers and creativity! The real skateboard is beautiful to see, the purer the better!
---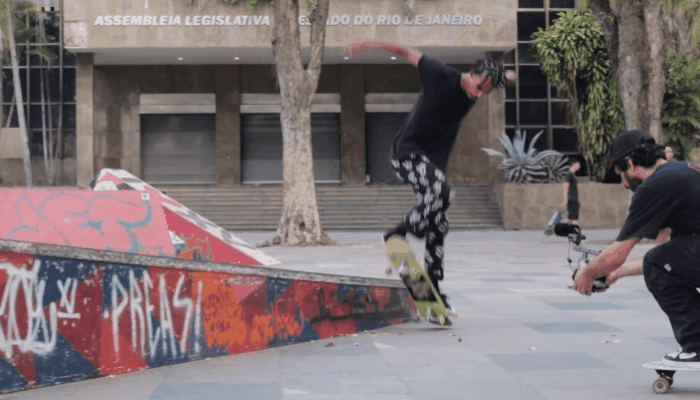 JONATHAN MENTEX DESTROYING PRAÇA XV 🔥
Skate session in Praça XV with one of the biggest skaters in Rio de Janeiro! Jonathan Mentex! Mentex has been skateboarding for more than 15 years, starting in Madureira, growing up in the famous local of Olinda, and today keeps the roll that everyone knows he has
---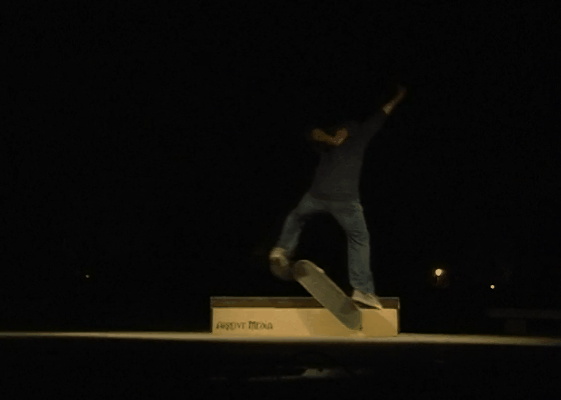 Nocturnal DIY Box
Nocturnal video with the box that we built.
With Dani Rodriguez, Andres Moral, Pelayo Ruiz, Benjamin Thompson, Ian Waelder, Lolo Cosmelli and Miguel Urbina.
---
Training 30: Galatzó low section rail [Miguel Urbina - September 2022]

Section of training videos in which you record a spot for 30 minutes and do as many tricks as you can.
Spot: Low section rail in the Galatzó's Skatepark located in Calvia, Mallorca (Spain).
Skater: Miguel Urbina.
Sorry for messing up with the night settings on the camera, because of that the tricks look blurry and downgraded de resolution, hope can fix in next chapters.
Published by Miguel Urbina via Skatehype.com
---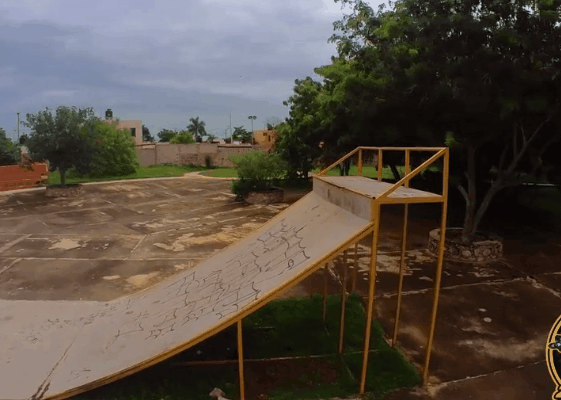 this is the polygon 108 skatepark
This is a skatepark built by the government, I think it could have been much better but unfortunately they did not listen to our suggestions, the ramps are disproportionate, poorly arranged, the floor, although it seems good, is quite rough, it is a pity that having a space so wide they did not want to take better advantage of it, in fact almost nobody goes to that park, it is better to skate in the street or somewhere else, I share the video and what do you think?
Published by Hugo Corona via Skatehype.com
---
https://images.hive.blog/0x0/https://cdn.liketu.com/media/fmajuniorphoto/images/cl7mkd5mh020e0om71onv90d9_DSC06413/cl7mkd5mh020e0om71onv90d9_DSC06413.webp
[Archive] Gabriel Bila - Bs Tailslide @ Morro do Santo Amaro [PT-BR/EN]
O Gabriel precisava de uma foto para ser usada em uma propaganda da marca Metallum, marca de trucks, e me convidou para fazer uma foto no alto do morro do Santo Amaro.
Infelizmente, o pessoal da marca não gostou da posição do skate, na foto e não aprovou a mesma. Ainda sim, é uma bela foto e com ela, eu fiquei em segundo lugar, em um concurso fotográfico, realizado pelo Canal Off.
Está foi a foto escolhida para a propaganda...
---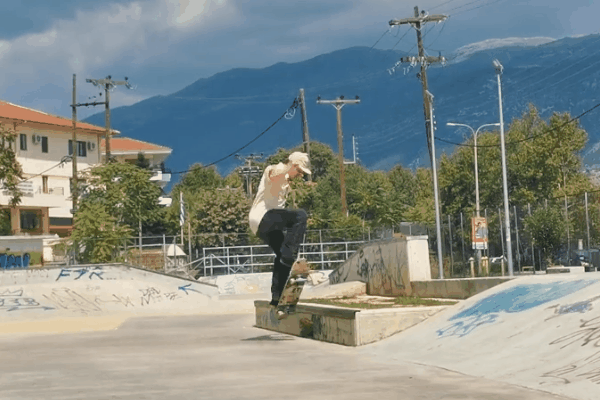 Filming Mission At Ioannina Skatepark - Skatehive Vlog
Yesterday I went on one more solo #Skatehive filming mission and skated Ioannina city skatepark for about an hour.
Landed many tricks, filmed most of 'em and accompanied with a fine tune I think this Vlog turned out pretty sweet. Really stoked on that Nollie Heel at the end, felt good stomping that shit!
Music : Labrinth - Mount Everest
Editing/Filming : Haris Housos (@knowhow92)
Enjoy watching & #Skatehive4Life
---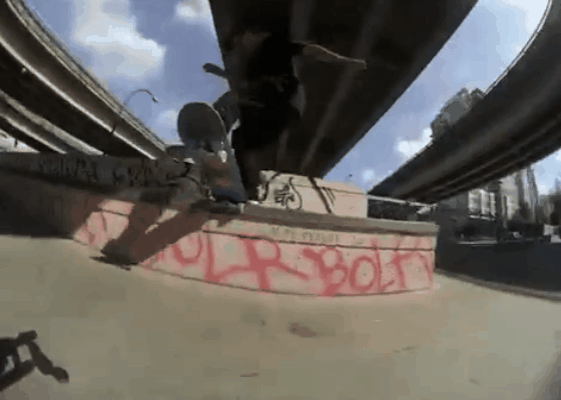 Fast line at downtown plaza vancouver
Nollie noseslide nollie heel out and little more! 🙏💨🤘
Published by Humberto Peres via Skatehype.com
---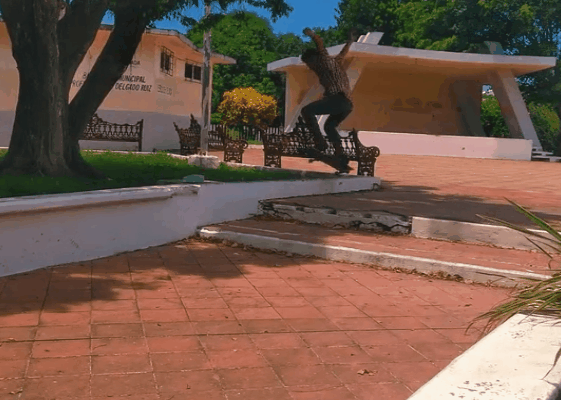 Flip BS Crooked , Pista da Moóca , Gustavo Teixeira #cashfortricks

I had this spot in mind with the possibility of getting it down by dodging the broken edge at the end and if I could.
I tried it several times with some falls but I visualized it and challenged it to be fulfilled from my list.
music credits: Press Fuse - French Fuse
---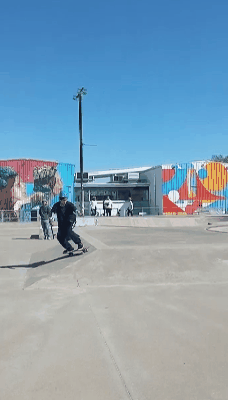 #tecnópolis
hello friends, today I went with my girlfriend to a beautiful festival in a park called tecnópolis, the first time I'm going and I already want to the return. This is already one of my favorite parks. I hope you enjoy it.
---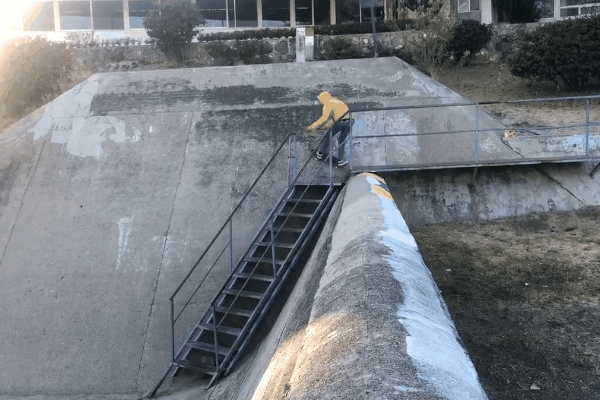 12 stair wallride B sides - Starring Jorge Alcalá
Hello HIVERS, how are you today? For our vlog today we have a crazy battle between our man Jorge and this great wallride located in a public park called "Metropolitano". This fearless battle ended pretty quickly, but still Jorge had a couple of falls that will look great for our vlog, we couldn't not share it with our hive family haha lol. This guy was the first local skater to try the spot after several years and generations without trying this dam, and after he landed it, a few other local skaters have gone there and hit it too, which is amazing to us, because in a way, we see our team continue to inspire and motivate the locals in one way or another.

Curator's look
Here are the details our curators are looking for in SkateHive's posts:
1 - Hive Spirit:
Community-engaged members who comment, offer upvotes, offer reblogs, offer good tips and ideas. They are better viewed than those who post every day and do not interact and are only eyeing rewards.
2 - Quality/effort:
You don't need to have the best lenses but it's important to make your post look awesome so readers and viewers can enjoy it the most!
3 - Original content:
The contents must be original. If it is detected that you are using 3rd party footage and claiming it's your own your content will not be selected and will not receiving rewards from our partners. Also your account might get muted from Skatehive.
4 - Evolution:
It's normal not to start in the best way and evolve over time. People who are looking for innovation, new designs, new proposals, new ideas, and who improve their work over the years are more recognized than those who do not present any kind of evolution.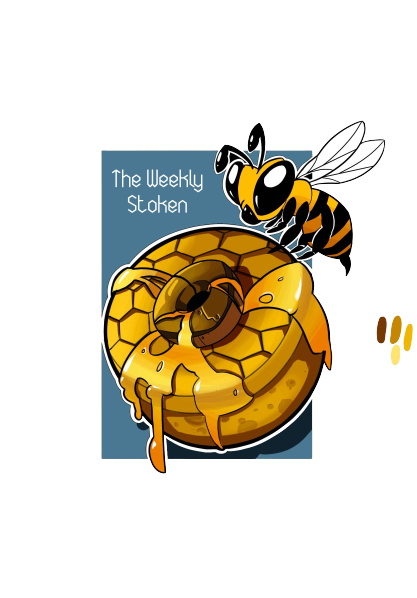 ㅤㅤㅤㅤㅤㅤㅤㅤㅤContent curated by @steemskate, @skatehive's official curation account
You can delegate to @steemskate or follow @steemskate's curation trail on Hive.vote to support the skateboarding scene on Hive.
---
Join the Skatehive Discord 👇

---

🛹 SkateHive 🛹 is the house of Web 3.0 skateboarders and our goal is to onboard skaters in web3.

We have developed dApps, NFT projects, our own token and more. 

**Our mission is to fill the new internet with smart contracts that benefit our culture**.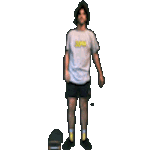 ---
---