The Weekly Stoken #18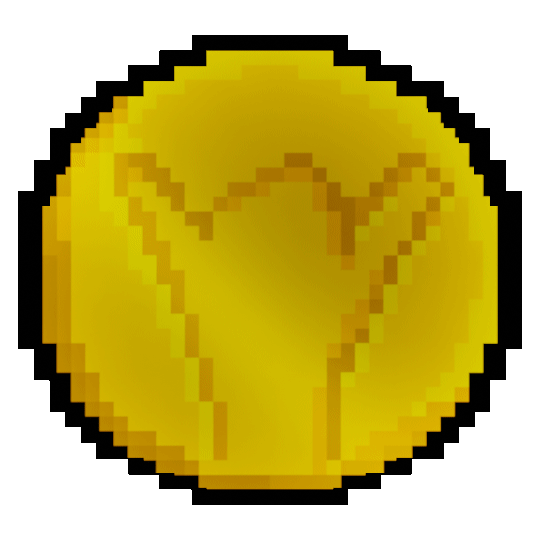 Hello, everyone!
This is a compilation post that will serve as a summary of the best weekly content posted on SkateHive. Our curatorship program aims to bring more skaters to the SkateHive community and retain these users through a curation of the best posts. Anyone who is active in the community can be selected. Please see the details that make us look at your post and love it!
Always use the hashtag #skatehive.

Posts on Fire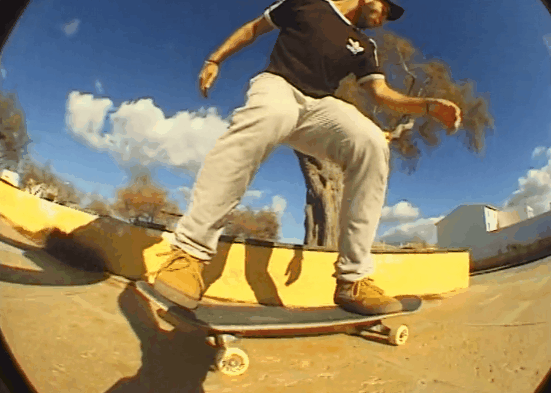 Mi pequeña aportación al vídeo Taxi Driver
Proyecto de Antonio Salort del año 2018. Skate mallorquí.
Published by Pep Alonso via Skatehype.com
---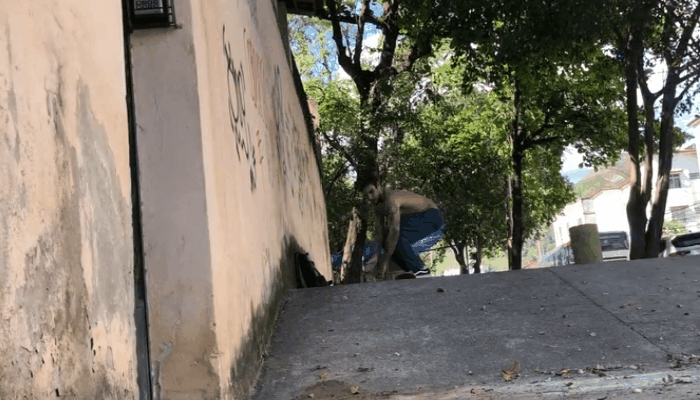 FINALLY SUN DAY LFG
Good afternoon family! Creating another video edit for you. Several days of rain, today was sunny and goes out on the street to record. These images all I recorded on the block of my house. I put my next song to be released in the video, Vai Viciar, promises to get to youtube and spotify until next month. I'm working on an NFT collection, your name is The Odds Place, i'll soon be bringing news.
---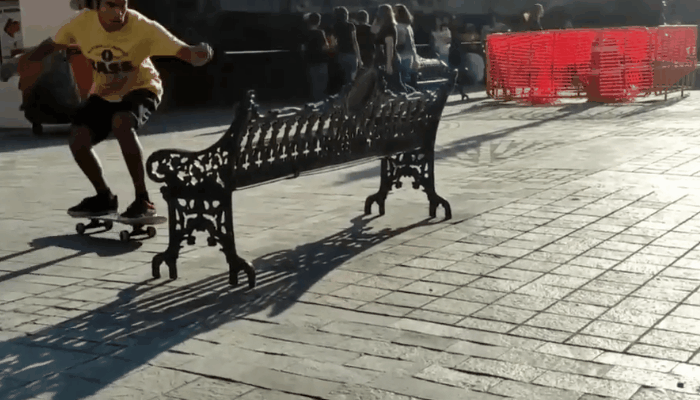 Equinox video´s B-sides - Hippie jump by Donaldo Trevedhan
Welcome back to our blog #HIVE fam, tonight we got...
A very fun day of the equinox video´s missions, where Donaldo Trevedhan got a nice hippie jump on a bench at León Guanajuato´s down town. A day full of sunshine and homeless vibes.
Stay tuned to our channel for the next memories and B-sides of this fun video we made a couple of months ago around the summer equinox of 2022, which we will be sharing these next few days.
Full video: Equinox Video
---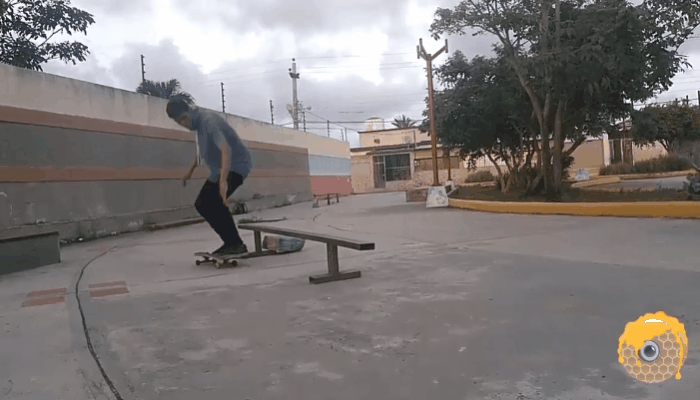 Dream Trick with Samuel - Nollie kickflip Bs lipside - Eng/Esp
🛹Hello SKATEHIVE Community 🛹
Si hay una cosa que me encanta, es grabar a mis amigos cuando no puedo patinar. Lo mejor de todo es cuando intentan trucos nuevos y siempre progresan.
En esta oportunidad Samuel esta intentando un truco de alta dificultad y no podia dejarlo pasar, prendi mi celular y nos pusimos a grabar.
If there's one thing I love, it's filming my friends when I can't skate. The best of all is when they try new tricks and always progress.
This time Samuel is trying a trick of high difficulty and I couldn't let it go, I turned on my cell phone and we started recording.
Samuel es uno de mis patinadores favoritos por su valor y garra de siempre intentar trucos dificiles, siempre me emociona cuando estamos juntos para patinar y producir juntos.
Nollie kickflip bs lipside es un truco de alto nivel, espero que disfruten de este video y esperemos que samuel siga adelante cosechando nuevos trucos y aumentando el nivel.
Samuel is one of my favorite skaters because of his courage and determination to always try difficult tricks, he always excites me when we are together to skate and produce together.
Nollie kickflip bs lipside is a high level trick, I hope you enjoy this video and hopefully samuel keep going reaping new tricks and leveling up.
Camara y edicion : My persona
Telefono: J2 prime
Musica : Come thrue - Drake
Si te gusta el contenido de skateboarding, no dudes en entrar a la comunidad @skatehive y compartir tu contenido.
If you like skateboarding content, feel free to enter the skateboarding community and share your content.
Published by David Valdiviezo via Skatehype.com
---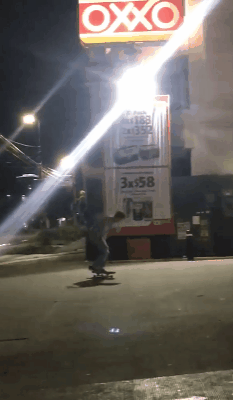 Bs Tailslide with the friends
Skating with the hommies through the streets we found this nice fence to slide with a slope, after several attempts I was able to go down it, something difficult because you immediately fall to a sidewalk.
Published by Enrique Prado via Skatehype.com
---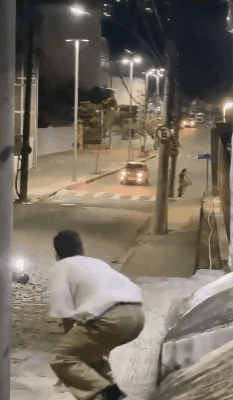 Kickflip next to Rocinha
Cellphone angle of a Kickflip back in the beggning of the year filming with my homie Theo for his new vídeo "médio bom". Dope spot with Rocinha in the background, biggest "favela" of Latin America. You can check his vídeo at Vimeo.
Ângulo de celular dum Flip que rolou no início do ano filmando com meu mano Theo pro seu novo vídeo "médio bom". Pico bolado com a favela da Rocinha no fundo, a maior da América Latina. Você pode assistir ao vídeo completo no Vimeo.
Published by Arthur Guedes via Skatehype.com
---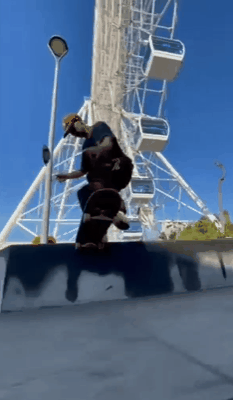 Noseslide Nollie Flip, Roda Gigante- Rio de janeiro, Humberto Peres
Trick: Noseslide Nollie Flip, Roda Gigante- Rio de janeiro.
Skater: Humberto Peres [Brazil]
Filmer: Gabriel Billa
Published by Humberto Peres via Skatehype.com
---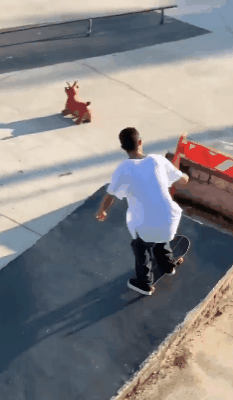 BS OLLIE jumping the gap
Bs Ollie por cima do cone
Diy aeroporto
Published by Vitor Ribeiro via Skatehype.com
---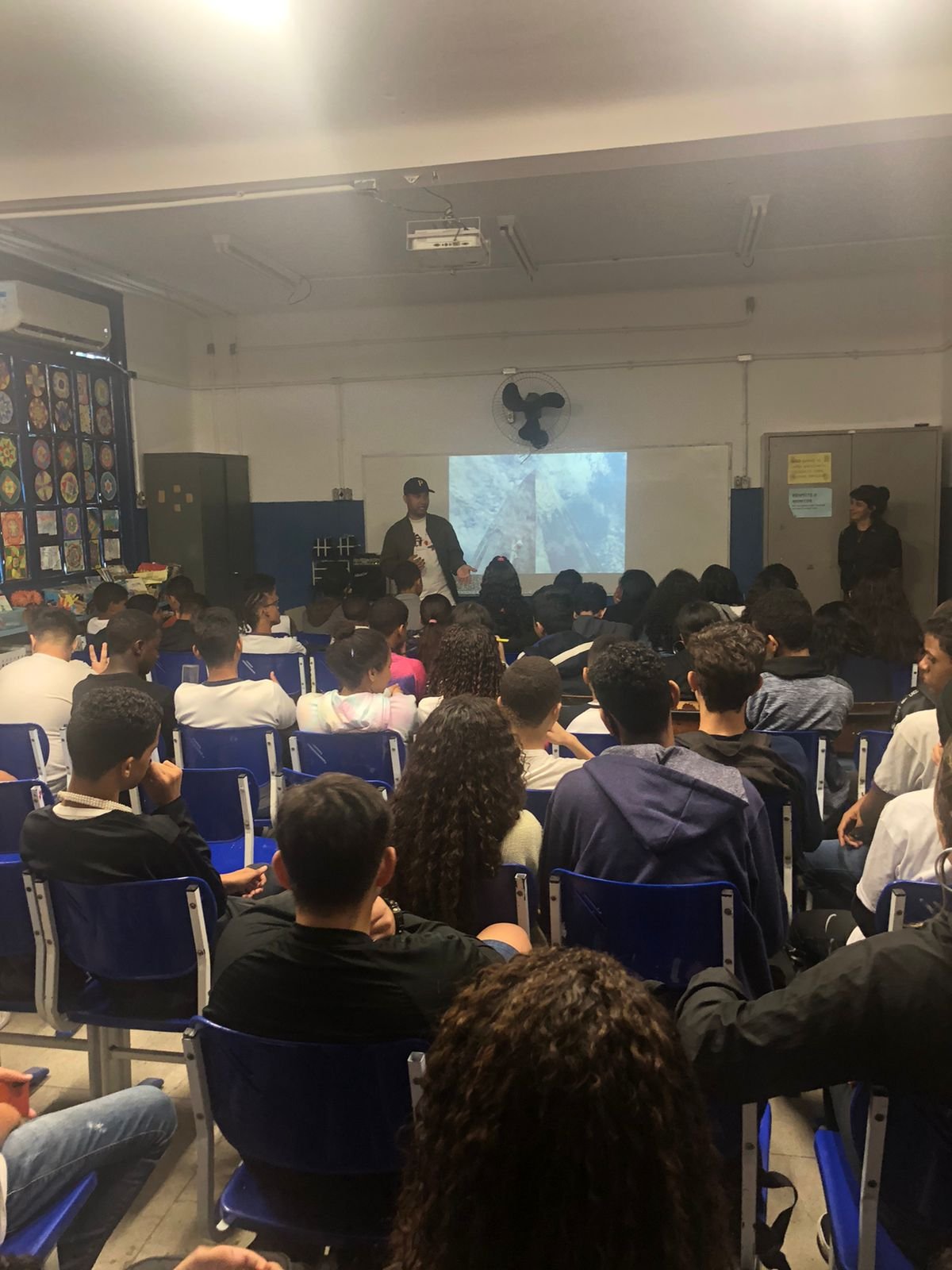 [PT-BR/EN] Back to the classroom
Hello SkateHivers! All good?
My friend Lumiar Bakker is a teacher in high school classes at Ceará municipal school, here in Rio de Janeiro.
---
Nollie Bigspin Heel, Marina Skatepark, Gianlucca Zanardi #cashfortricks
A few weeks ago some krew members went to #Queretaro city (Trip paid with HBD❤️) and Jorge Alcalá manage to skate an awesome DIY that the locals has made in a public park area call #Alameda. There where not that much obsticles to skate, but it was actually very fun since it also has wallrides walls all around witch is perfect for a "Bowlero loko", right?
---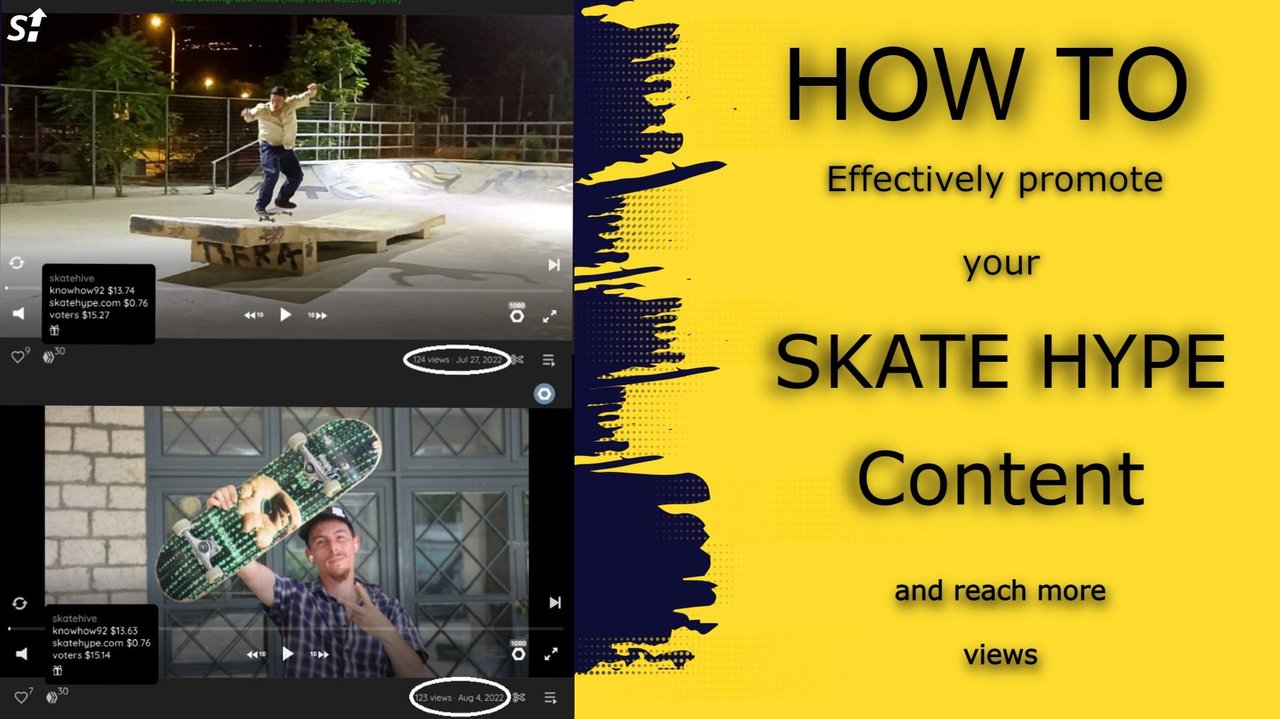 How to effectively promote your Skate Hype content and reach more views
Yo everyone I'm @knowhow92, proud member of Skatehive/Skate Hype Team and life-long skateboarder from Greece.
The number of people joining our Web 3 community via Skate Hype, our social app is raising day by day (check stats here) so I wanted to give you some insight on how to raise your Skate Hype views easy and efficiently.
More views in your content means you'll get trending in Skate Hype so more likes thus more money 💸
---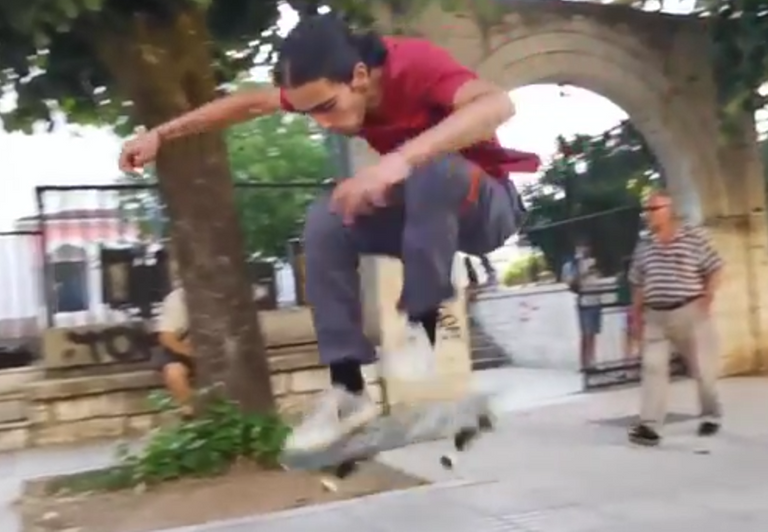 Treflip, Akadimia, Dimitris Kakavas #cashfortrick
Trick: Treflip, Akadimia.
Skater: Dimitris Kakavas [Greece]
Filmer: @knowhow92
Published by Dimitris Kakavas via Skatehype.com
---
Clemente Madness | Demo Training at Stevenson | Skatehive Meetings and More front crooks!
Sessions at Clemente followed up by a Grant Park Loop session.
@jaydeemedia busting out the VX
---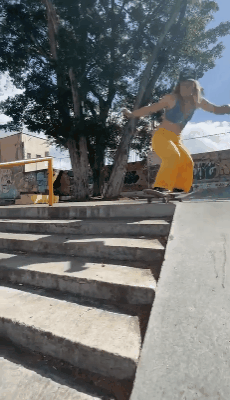 Ollie, Escada da Marina skatepark, Bia Sodré #cashfortricks
Trick: Ollie, Escada da Marina skatepark.
Skater: Bia Sodré [Brazil]
Published by Bia Sodré via Skatehype.com
---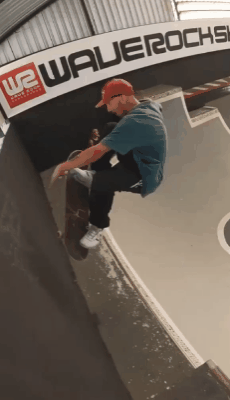 F/s Wallride, Waverock Niterói RJ, Humberto Peres #cashfortricks
Trick: F/s Wallride, Waverock Niterói RJ.
Skater: Humberto Peres [Brazil]
Filmer: Renan Sales
Published by Humberto Peres via Skatehype.com

Curator's look
Here are the details our curators are looking for in SkateHive's posts:
1 - Hive Spirit:
Community-engaged members who comment, offer upvotes, offer reblogs, offer good tips and ideas. They are better viewed than those who post every day and do not interact and are only eyeing rewards.
2 - Quality/effort:
You don't need to have the best lenses but it's important to make your post look awesome so readers and viewers can enjoy it the most!
3 - Original content:
The contents must be original. If it is detected that you are using 3rd party footage and claiming it's your own your content will not be selected and will not receiving rewards from our partners. Also your account might get muted from Skatehive.
4 - Evolution:
It's normal not to start in the best way and evolve over time. People who are looking for innovation, new designs, new proposals, new ideas, and who improve their work over the years are more recognized than those who do not present any kind of evolution.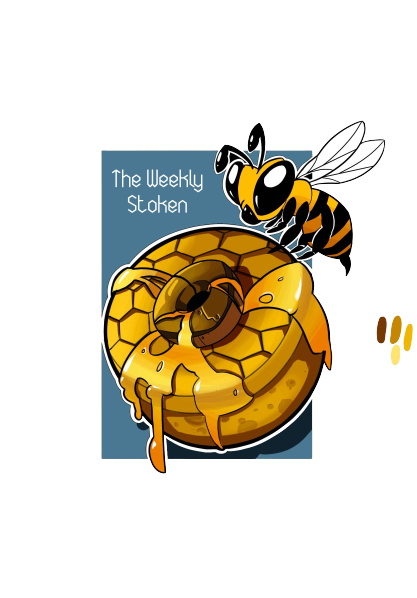 ㅤㅤㅤㅤㅤㅤㅤㅤㅤContent curated by @steemskate, @skatehive's official curation account
You can delegate to @steemskate or follow @steemskate's curation trail on Hive.vote to support the skateboarding scene on Hive.
---
---
Download SKATEHYPE, our community dapp and upload skate videos and photos via a skate friendly interface. It creates a hive wallet for new users, allows you to post, tip, set beneficiaries and backups your content on HIVE and LBRY blockchain. Own your content. Join Skatehive.
Desktop -
IOS -------
Android --
Wallet ----
---
---