The Weekly Stoken #15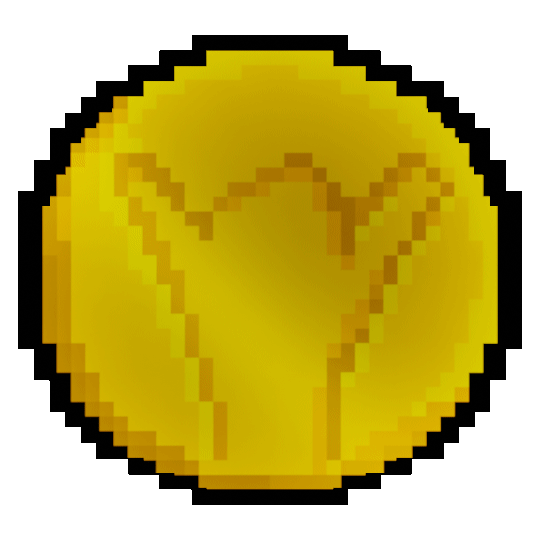 Hello, everyone!
This is a compilation post that will serve as a summary of the best weekly content posted on SkateHive. Our curatorship program aims to bring more skaters to the SkateHive community and retain these users through a curation of the best posts. Anyone who is active in the community can be selected. Please see the details that make us look at your post and love it!
Always use the hashtag #skatehive.

Posts on Fire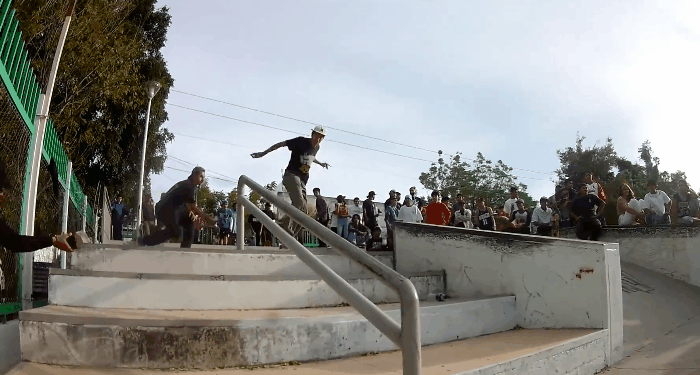 My new trucks with hive rewards 💯🛹
Hi friends of the Skatehive community! today I want to share some of my happiness with you hehe because after several months being part of this community, I recently made my first hive rewards conversion, with which I was able to buy these nice trucks! 😀👇
---
Alleyoopzera com Flips [Mega Ramp]
Gira vira e volta pra girar e voltar de novo!
Published by Bob Burnquist via Skatehype.com
---
Skatehive Community Edit #4 : Submit your clips to get featured

It's time for the next Skatehive Community Edit everyone

It's summer, it's sunny it might be hot but it's the best time to stack them skateboarding clips so let's take advantage of that and put forth the next Skatehive Community edit.

If you are new and not familiar with the community edit then all you have to do to participate is to follow the instructions bellow.

How to get featured

All you have to do to get featured is to share your RAW clips at the # 🎬丨community-edit channel inside the Skatehive Discord Server and @stickchumpion will do the heavy lifting of organizing and editing those clips. Easy right?

P.S Please film your clips horizontal, not vertical
Deadline of sumbitting your clips is on August 31 2022.

Click the image bellow to join the Skatehive Discord
and submit your clips 👇
---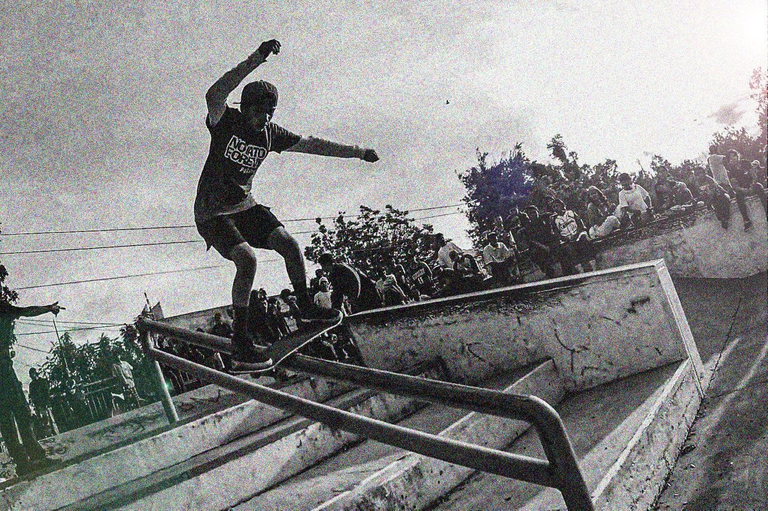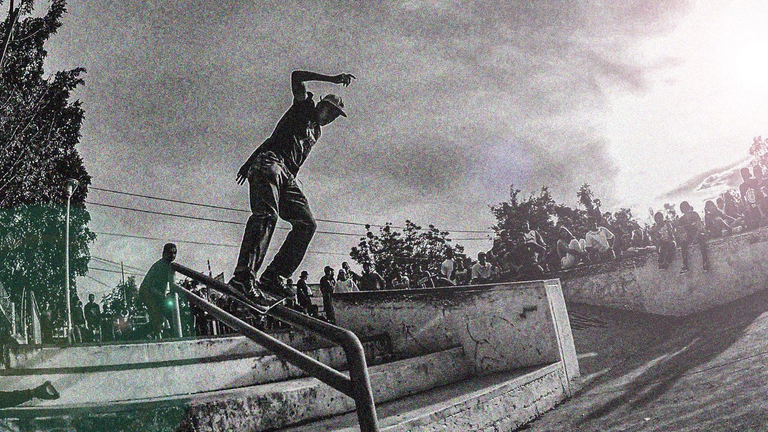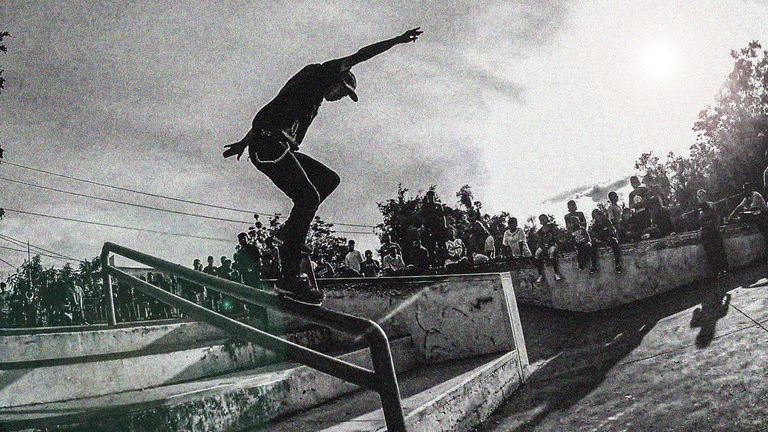 #GoSkateboardingDay || "Arbol" skate park gallery. (06-21-22)

This the album of the best shots we achieved last 06-21-22 on a skateboarding event where some members of the crew got to helped "El pelon skate shop" out in the organization of the event, what an amazing feeling is giving steps up on this skate journey and get to help on the organization of local skateboarding events, it feels like a dream coming true so as always even thought we don´t get the best stetic photos, we always share and do this for the love to skateboarding. Hope you got to felt the vibes of the event, but if you don´t, wait for the video we our preparing for the Hive tribe! #SkateHive
---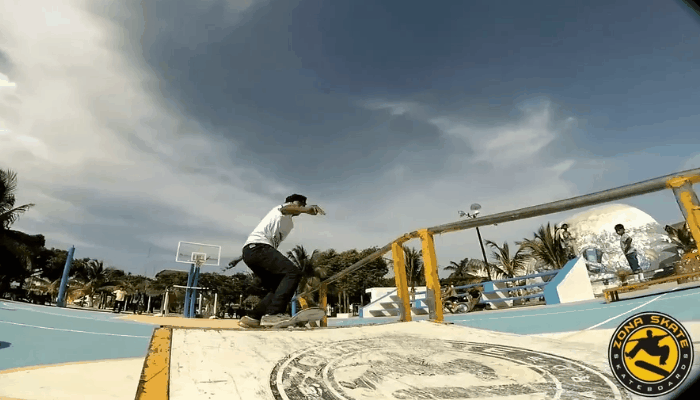 Holbox island tour 2022
We went to a beautiful island called Holbox to do some exhibitions, so in the morning I recorded a couple of tricks and then we went to the beach, because the event would be until the afternoon, I hope you like the video, greetings.
Published by Hugo Corona via Skatehype.com
---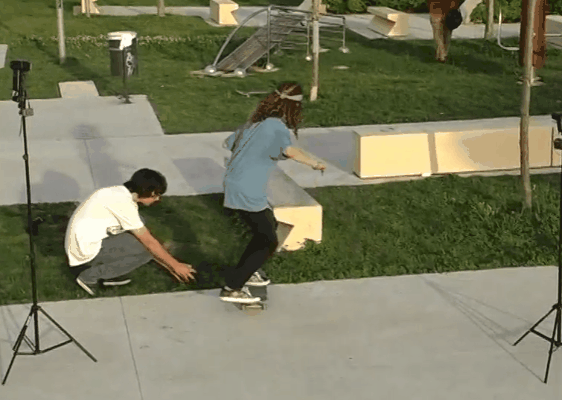 Sa Pobla Plaza Compilation 2008-2020 [Arrovf Media 2022]

Video that compiles footage of several years of Sa Pobla Plaza, a spot in Mallorca that has appeared in many international videos.
It is a large space with several banks that allow different combinations of tricks, but you also have lines of stone benches, and you can also put one (with the help of several people because the benches are difficult to move) on the grass as a bridge-gap.
Skaters: Xesc Alomar, Ian Waelder, Duncan Hodgkinson, Guillermo J. Puya, Simon Stucki, Andrés Moral, Pitu Panés, Javier Cadavieco, Pepe Bartolí, Chaz MerryWeather (@chazmerryweather), Aitor López (@aitorlopez), Billy Palou, Job Willemsen, Miki Jaume (@mikijaume), Miguel Urbina (@miguelurbina), Lolo Cosmelli (@lolosfx)
Filmed by: Alejandro Arroyo, Ian Waelder, David Bernstein
---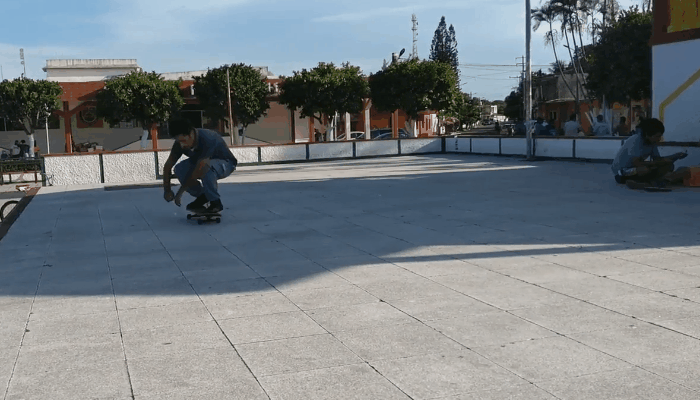 practicing skate main park of my city
Doing some fakie flips and going downhill as a routine practice.🛹
On this day he also practiced the harflip trick. it's almost there.
background music is the local drum band practicing the intro of the Mexican National Anthem
Published by Miguel Fernandez via Skatehype.com
---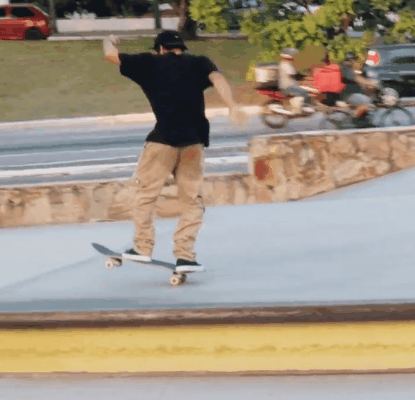 Manual kickflip out, Marina Skatepark, Ivan Freitas #cashfortricks

Trick: Manual kickflip out, Marina Skatepark.
Skater: Ivan Freitas [Brazil]
Filmer: Rafinha
Published by Ivan Freitas via Skatehype.com
---
Clemente longbar grinds, Mchenry Skatepark, and Throop • web-gnar • SKATEHIVE Blockchain Skateboarding Community
This edit is a compilation of clips gathered from the past week or so.
I skated Mchenry Skatepark with the blind homie @minedovermatter and he filmed my clips by following the sound of my board with his ears.
---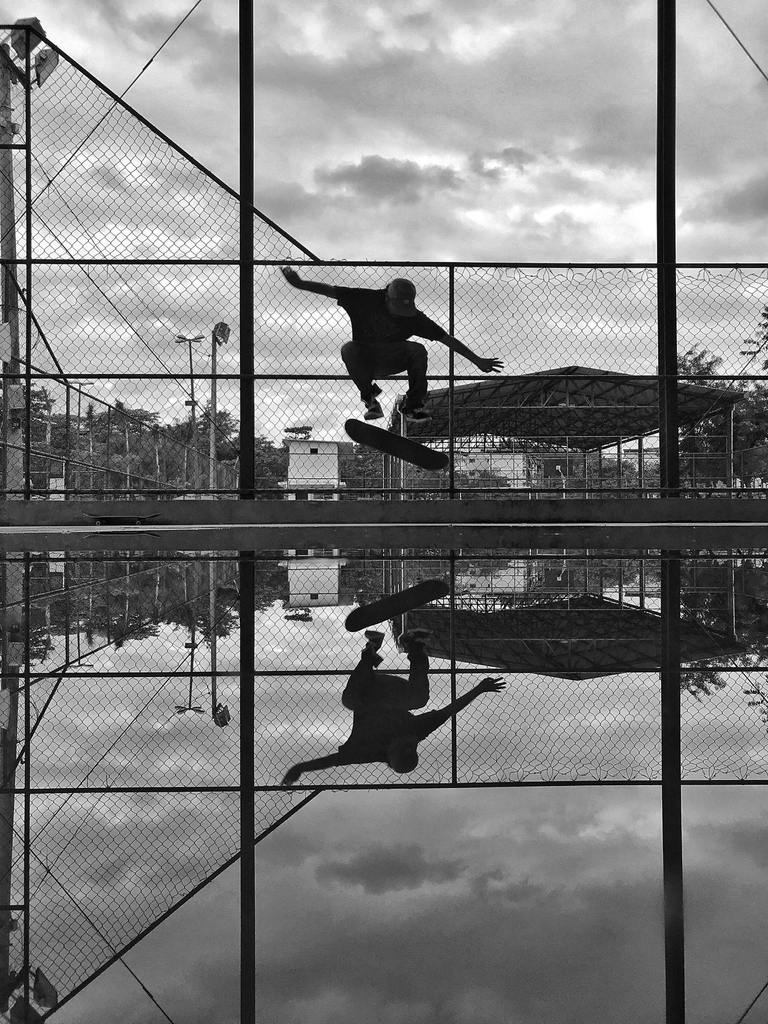 Photo Quest - Mirrored Photos
Hello friends!
How are you? Hope all well!
Today, I bring some photos that using water as a mirror.
Most of the photos were taken using an iPhone 7.
Hope you like it!
---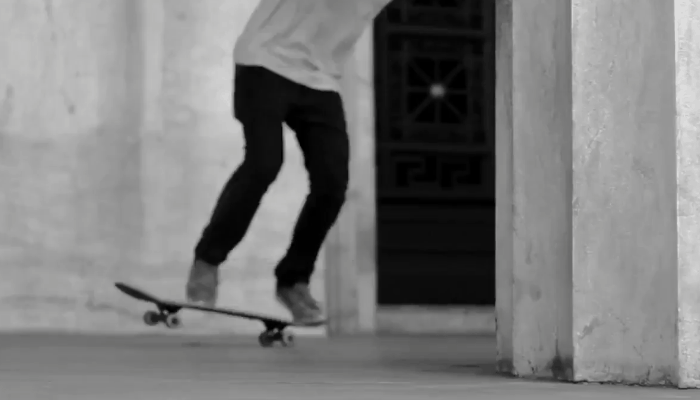 Quick Trip #1
Just tricks, very quick. 2015. Por que necessitamos de mais palavras?
Published by Renato Galvão via Skatehype.com
---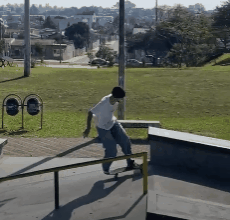 Bs willy grind to bs noseblunt slide , Skatepark João Mask, Ygor Picolino #cashfortricks
Trick: Bs willy grind to bs noseblunt slide , Skatepark João Mask.
Skater: Ygor Picolino [Brazil]
Filmer: Juninho
Published by Ygor Pimentel via Skatehype.com
---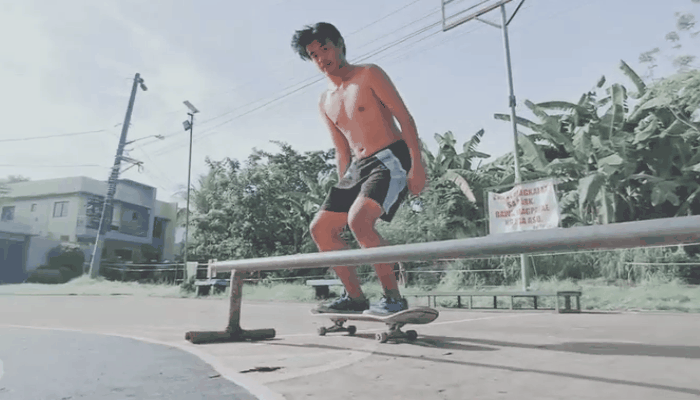 TWS SKATECREW Part #45: TWS Skateboarding Session With Full Of Fun
TWS Skateboarding Session With Full Of Fun
Hey guys! Welcome to TWS Skatecrew Skateboarding Sesh Part #45. Last Tuesday morning is our 4th skate session of this month and we had a lot of fun that day. Three of my crews were able to skate Lawrence, Wency, and Danico but Joshua he wasn't able to skate because he wasn't able to wake up early. Lawrence exploded a lot of flat ground tricks including his famous Hardflip a very, very high Hardflip it's not just a Hardflip he also relieved a more flat ground that he almost forgot to do. I'm so glad just because Wency was able to skate with us that day but he leave too early because he had work to do but before he leave I gave my old shoes to him because I have a new one.
Danico dropped more tricks too always he executed those tricks smooth as butter. He is also very happy because he can do it his Backside Crook Grind at the rail again. Well to me I don't have fancy tricks to do that day just because I'm so distracted by my new kicks but I executed my favorite "Two Tricks In A Row" if you want to see that just watch our video.
---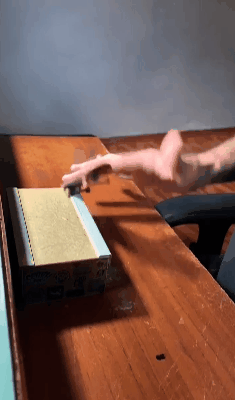 Some fingerboard tricks on the ledge

Wassup guys! Another fingerboard edit, just having some fun and trying some combos, hope you guys enjoy the video!
---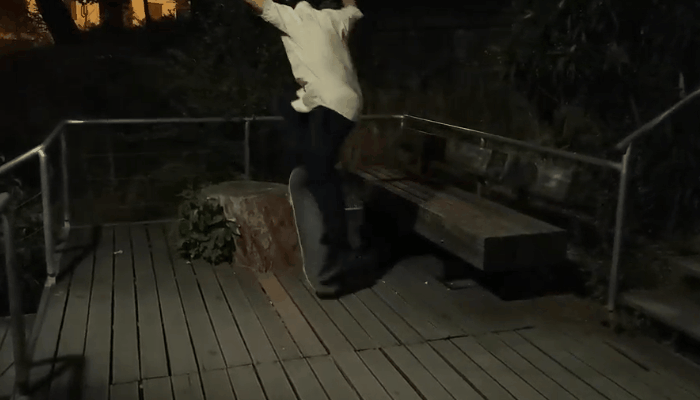 Smith Stall, Random Tree Trunk, Haris Housos #cashfortricks

Found this cool spot while I was heading to the Skatepark and lucky me @Illusivelf was there to film me doing this fun Smith Stall! Funny bail at the beggining, it f*cking hurt!
Trick: Smith Stall, Random Tree Trunk.
Skater: Haris Housos [Greece]
Filmer: illusivelf

Curator's look
Here are the details our curators are looking for in SkateHive's posts:
1 - Hive Spirit:
Community-engaged members who comment, offer upvotes, offer reblogs, offer good tips and ideas. They are better viewed than those who post every day and do not interact and are only eyeing rewards.
2 - Quality/effort:
You don't need to have the best lenses but it's important to make your post look awesome so readers and viewers can enjoy it the most!
3 - Original content:
The contents must be original. If it is detected that you are using 3rd party footage and claiming it's your own your content will not be selected and will not receiving rewards from our partners. Also your account might get muted from Skatehive.
4 - Evolution:
It's normal not to start in the best way and evolve over time. People who are looking for innovation, new designs, new proposals, new ideas, and who improve their work over the years are more recognized than those who do not present any kind of evolution.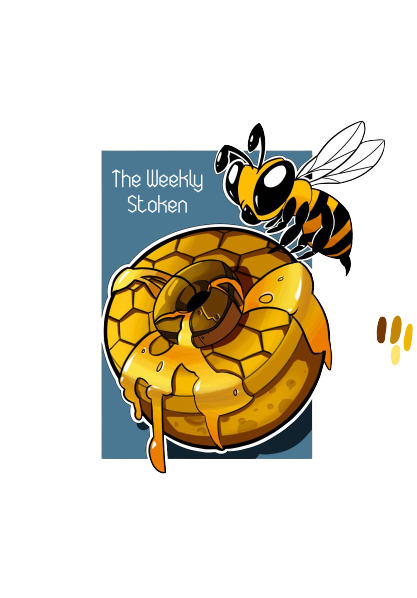 ㅤㅤㅤㅤㅤㅤㅤㅤㅤContent curated by @steemskate, @skatehive's official curation account
You can delegate to @steemskate or follow @steemskate's curation trail on Hive.vote to support the skateboarding scene on Hive.

Have you checked out @stoken ? No? Daaamn! Stoken is coming true! I am happy! 🐝❤️
---
Join the Stoken/Skatehive Discord

---
What STOKEN plans to bring to Hive 🍯

Unique name, and meme-ified branding that will stand out above the hard to find Hive brand.

Real world events tied to web3 content creation.

Attracting non crypto content creators, into web 3.0

Exciting content to bring in non crypto audience.

Focus on onboarding large, existing communities i.e: Reddit skateboarding: 385k members, and Redbull: 10 million YouTube subscribers.

NFTs. Plans include real world utility, fund raising, and future gamification.
DTF ( Decentralized Token Fund )

Stoken DAO: Decentralized voting system to allow the community to sponsor athletes, content creators, influencers, and real world events.

A new token for you to earn for doing Hive stuff!

Possibility of future airdrop of governance tokens. 

---
---
---