Splinterlands Rewards Share Time with some Game Talk
Okay I think I only coughed once lol. Well I am back and the winner of the 1000 DEC fromt he Hive post was live at the start of the video. Make sure you go check that post to enter it. I only did a recap on the parts of the AMA that stood out to me. I hope you are all doing well and enjoying the game. I also go over my plan with vouchers.
0:00 Intro
0:30 Who Won?
1:40 Presale Updates
4:15 Aggy Sold SPS!!!
5:12 Splinterlands Free to Play? NO!
7:22 Voucher Price Update
10:15 Other AMA Updates
13:53 Time to Join?
14:05 A Question for You
Now for the giveaway. All you have to do to enter is watch the video at least a bit and tell me what you think. Would be nice if you could sub to my youtube if you haven't yet just to grow it. The winner from my last Post with a giveaway is in the video this time.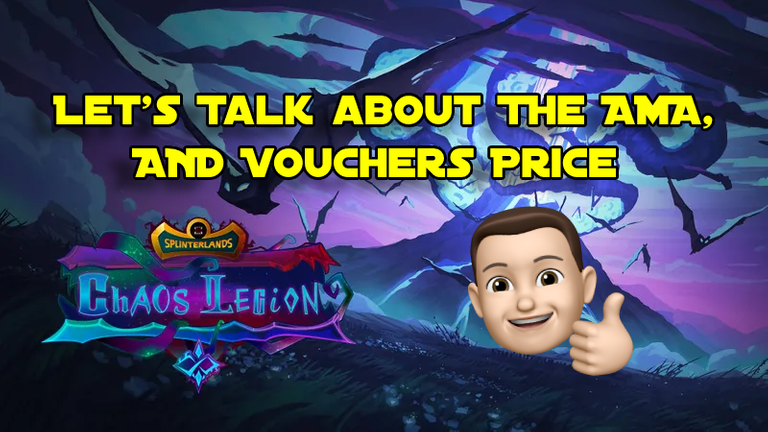 ---
---