¡¡Metas!! / ¡¡Goals!!
Holiis, como muchos de ustedes ya sabrán tengo covid (si no lo sabían en uno de mis últimos post cuento todo al respecto), pero antes de comenzar con esta terrible enfermedad, me encontraba dando unas charlas en mi lugar de trabajo, la cual he decidido compartirla con ustedes, así que aquí vamos...
Hello, as many of you already know I have covid (if you didn't know in one of my last post I tell you all about it), but before starting with this terrible disease, I was giving some talks at my workplace, which I have decided to share with you, so here we go....
A pesar de que enero ya se acabó, aún estamos comenzando el año y cada vez que se comienza un año nuevo, hay algo que todos nos proponemos o, al menos la mayoría.
Even though January is over, we are still starting the year and every time a new year begins, there is something we all set out to do, or at least most of us do.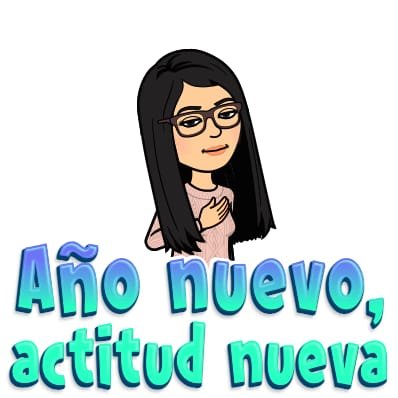 Bitmoji App
Metas, así es METAS!!, pero ya va, ¿Qué son las metas?, podríamos decir que las metas son el resultado deseado que una persona, un sistema, se imagina y se compromete a lograr, es como decir un punto final, pero por decir que es un punto final no significa que luego de cumplirla no vamos a hacer más nada, al contrario, cada meta lograda nos abre puertas, caminos a nuevas metas, nuevas oportunidades, pues las metas nos dan una dirección a donde ir, un significado para no sentirnos perdidos, motivación, energía para poder lograrlas y satisfacción de haberlas alcanzado.
Goals, that's right GOALS!!, but what are goals, we could say that goals are the desired result that a person, a system, imagines and commits to achieve, it is like saying an end point, but to say that it is an end point does not mean that after fulfilling it we will not do anything else, on the contrary, each goal achieved opens doors, paths to new goals, new opportunities, because the goals give us a direction to go, a meaning to not feel lost, motivation, energy to achieve them and satisfaction of having achieved them.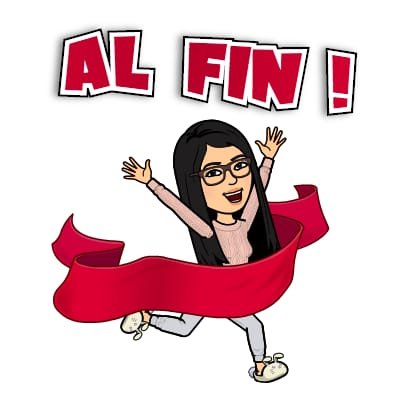 Bitmoji App
Sé por experiencia propia que esto de planificar nuestras metas, puede resultar un tanto abrumador, por lo que diseñé una especie de folleto el cual pueda servirnos como guía durante este proceso, en el cual podremos proyectar todo aquello que queremos lograr y no solo proyectar sino tenerlo presente porque de nada sirve tenerlo en un papel completamente olvidado.
I know from my own experience that planning our goals can be a bit overwhelming, so I designed a kind of booklet which can serve as a guide during this process, in which we can project everything we want to achieve and not only project but have it present because it is useless to have it on paper completely forgotten.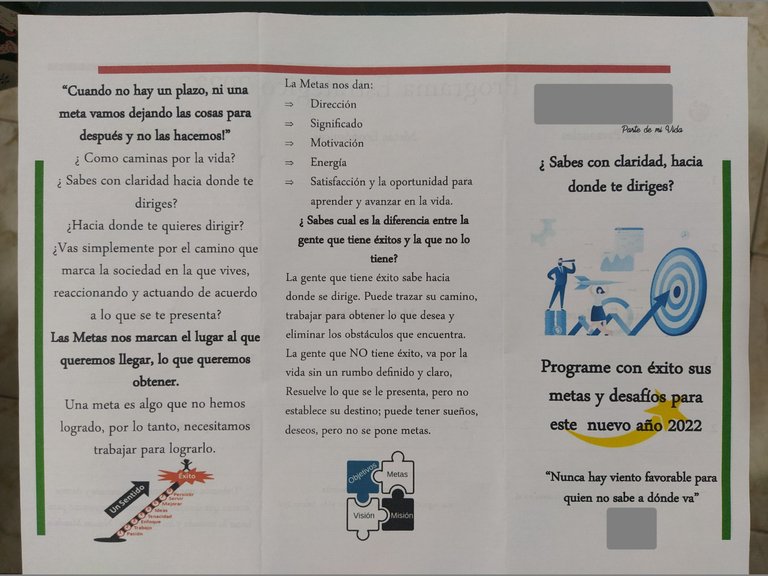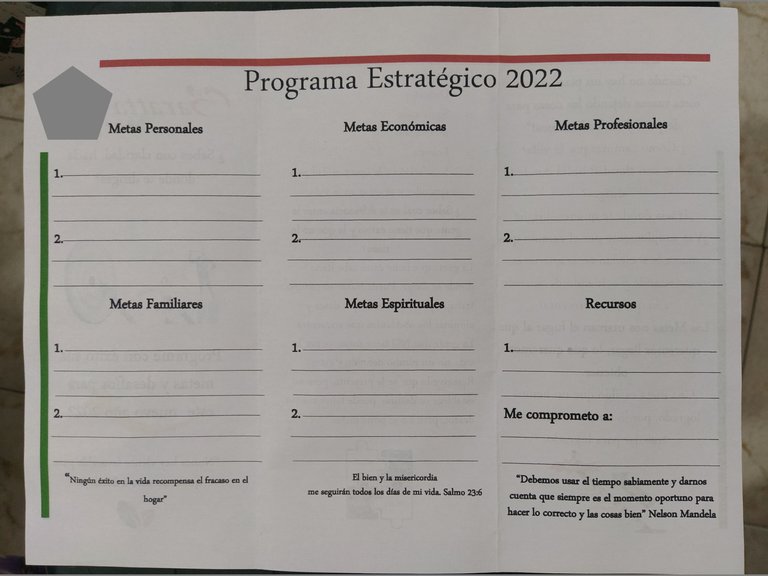 Utilizando este material como guía, podríamos plasmar por ejemplo en metas personales cosas como; hacer nuevos amigos, perder peso, aprender a manejar, alimentarme mejor, en metas familiares; visitar más seguido a mis padres (para quienes viven aparte), compartir más tiempo en familia, metas económicas; ahorrar dinero, reducir gastos mensuales, pagar las deudas pendientes, buscar nuevas alternativas para obtener más ingresos, metas espirituales; acercarme más a Dios, encontrar paz espiritual, metas profesionales; asumir más responsabilidades en mi trabajo, graduarme de la universidad, mejorar la capacidad de hablar en publico, y por último recursos; serian aquellas cosas en las que nos apoyaríamos para lograr nuestras metas comprometiéndonos por ejemplo a lograr cada meta en un plazo determinado.
Using this material as a guideline, we could set personal goals such as; make new friends, lose weight, learn to drive, eat better, family goals; visit my parents more often (for those who live apart), share more family time, economic goals; save money, reduce monthly expenses, pay off outstanding debts, look for new alternatives to obtain more income, spiritual goals; to get closer to God, to find spiritual peace, professional goals; to assume more responsibilities in my job, to graduate from college, to improve my public speaking skills, and lastly resources; would be those things in which we would support ourselves to achieve our goals by committing ourselves for example to achieve each goal within a certain time frame.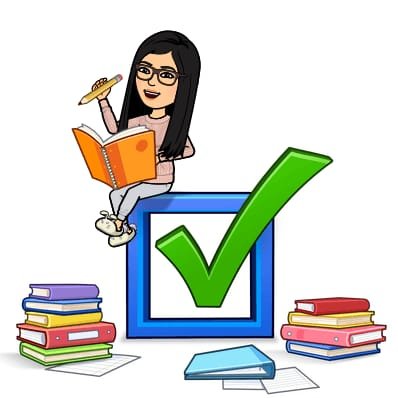 Bitmoji App
Las metas están para cumplirlas, con organización, planificación y mucho trabajo, son nuestro camino al éxito, pues recuerden que quien no tiene metas propias trabaja para cumplir las metas de los demás. Hagan lo que los hace felices, nunca es tarde para comenzar a hacer realidad nuestros sueños y no es cuestión de renunciar o dejar todo botado por ir tras nuestras metas, tras nuestros sueños, no, es cuestión de responsabilidad por eso es tan importante la planificación y la organización para tener una ejecución perfecta o exitosa de nuestras metas.
Goals are there to be achieved, with organization, planning and hard work, they are our path to success, remember that those who do not have their own goals work to achieve the goals of others. Do what makes you happy, it is never too late to start making our dreams come true and it is not a matter of giving up or leaving everything behind to go after our goals, after our dreams, no, it is a matter of responsibility, that is why planning and organization is so important to have a perfect or successful execution of our goals.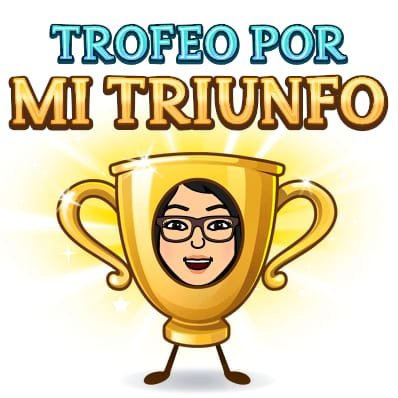 Bitmoji App
Ya saben, no hace falta que sea enero para comenzar a tener metas, no hace falta que sea lunes para comenzar la dieta, ni hace falta que sea inicio de mes para iniciar en el gimnasio, lo que hace falta es la voluntad y las ganas de lograr nuestros objetivos, nuestros sueños.
You know, it doesn't need to be January to start having goals, it doesn't need to be Monday to start a diet, nor does it need to be the beginning of the month to start at the gym, what is needed is the will and the desire to achieve our goals, our dreams.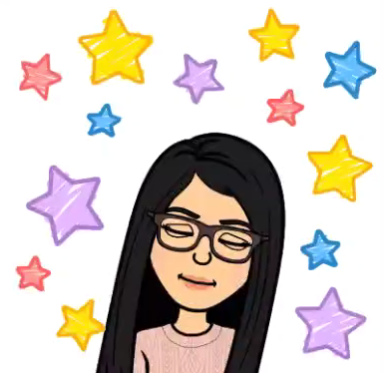 Bitmoji App
Gracias por leerme, por llegar hasta aquí, ahora dime, ¿Tú tienes metas, sueños por cumplir? ¿Trabajas para lograrlos?
Thank you for reading me, for getting this far, now tell me, do you have goals, dreams to fulfill? Do you work to achieve them?


Sigueme / Follow Me

---
---