Renato Massari - Gold n°2 [EN]-[IT]
[ENGLISH]
Renato Massari - Gold n°2.
Renato Massari was born in Longiano (FC) on 10 March 1947. Massari is an experimenter of various painting and sculpture techniques. In 1973 he came to an expression of surreal moments.
*Work details
Title: Gold n°2
Painted by: Renato Massari.
Year of creation: 2014
Dimensions: 62 cm x 62 cm
Material: wooden board
Type of painting: Synthetic acrylic
Photo of the painting
The painting depicts a vase of flowers entirely coloured gold, while the background is silver with dark spots. The painting wants to bring the message that what we should consider gold is nature itself.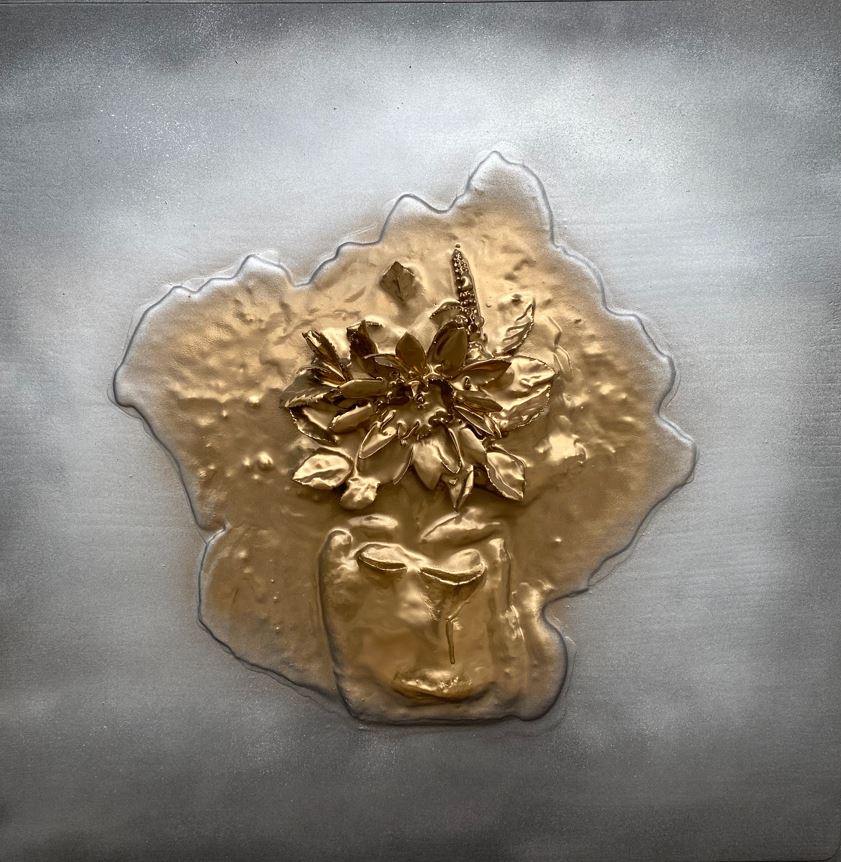 Detail 1
The gold and silver blend and blur in the perimeter near the vase of flowers.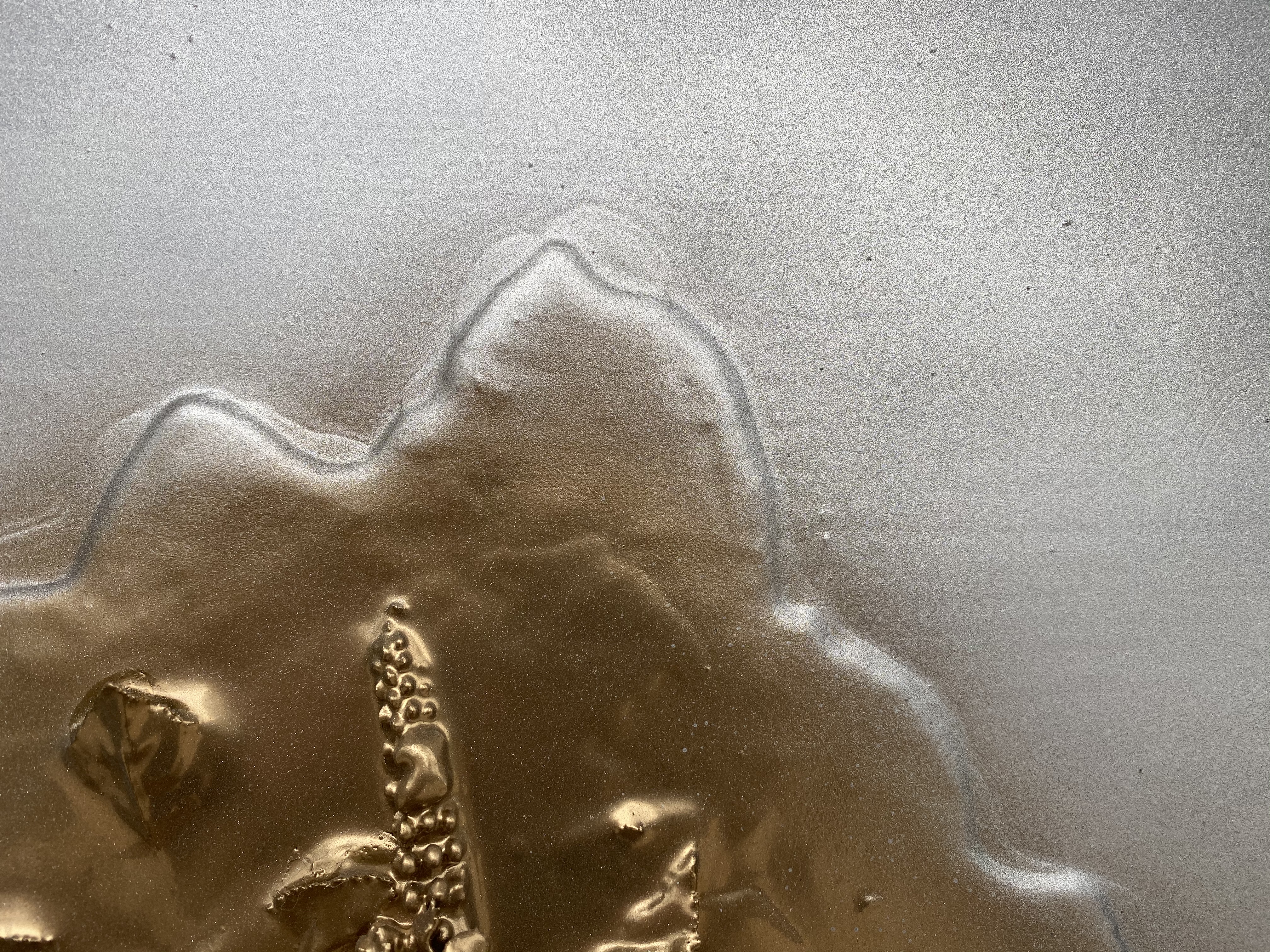 Detail 2
The flowers are real flowers, which were glued to the wooden board after having undergone a special treatment. The artist then coloured the flowers with gold paint.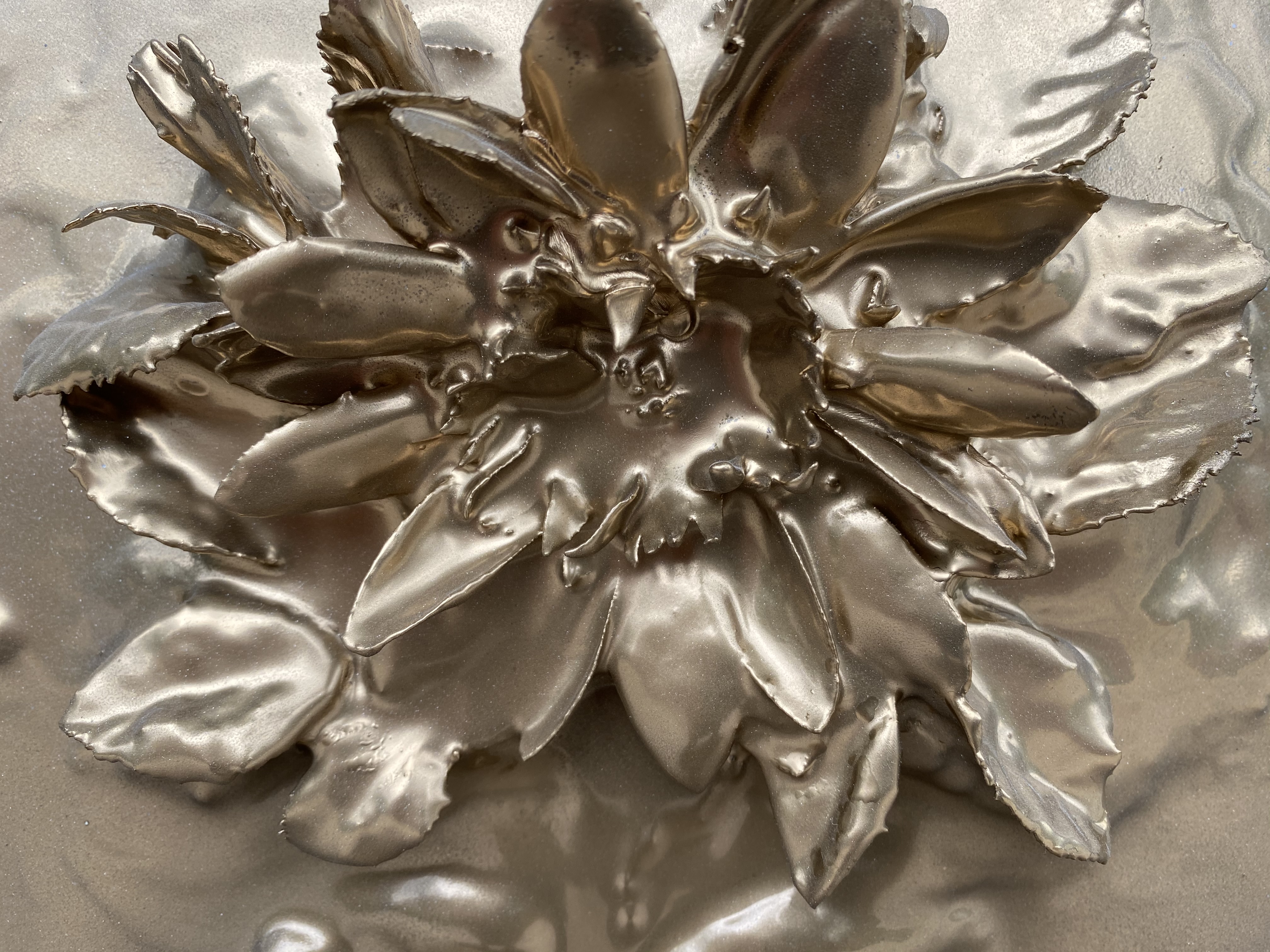 ---
[ITALIAN]
Renato Massari - Oro n°2
Renato Massari nasce a Longiano (FC) il 10 Marzo 1947. Massari è sperimentatore di varie tecniche di pittura e scultura. Nel 1973 approda ad un espressione di momenti dal surreale.
Dati dell'opera
Titolo: Oro n°2
Dipinto da: Renato Massari
Anno di realizzazione: 2014
Dimensioni: 62 cm x 62 cm
Materiale: tavola di legno
Tipologia di pittura: Acrilico sintetico
Foto del dipinto
Il dipinto rappresenta un vaso di fiori interamente colorato di oro, mentre lo sfondo è di colore argento con macchie scure. Il dipinto vuole portare il messaggio che ciò che dovremmo ritenere oro è la natura stessa.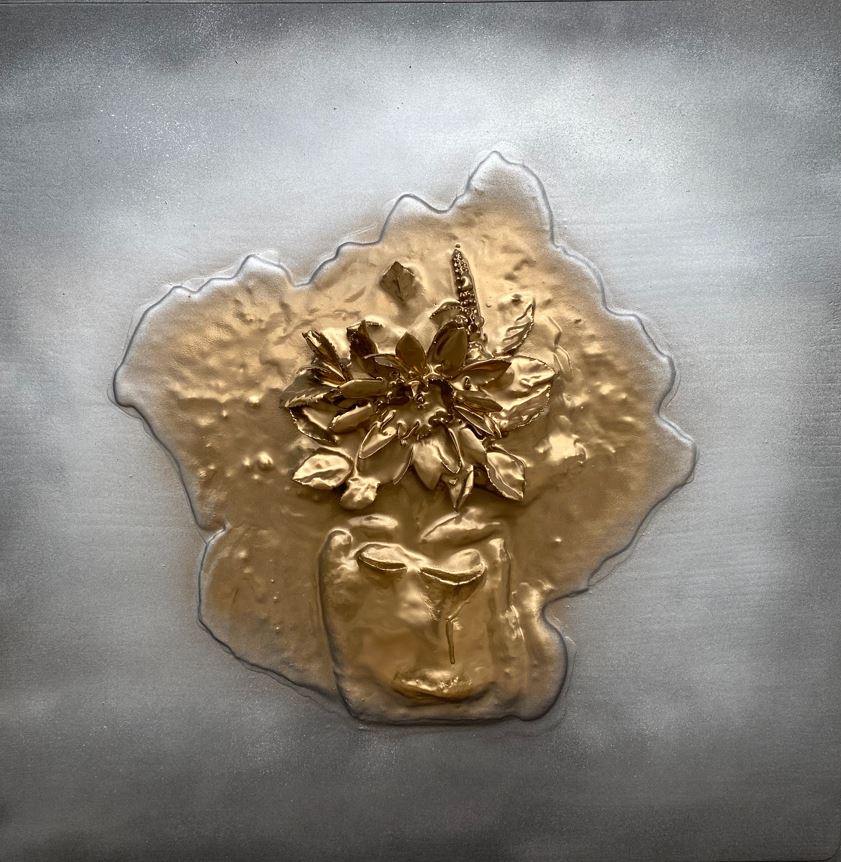 Dettaglio 1
L'oro e l'argento si confondono e si sfumano nel perimetro vicino al vaso di fiori.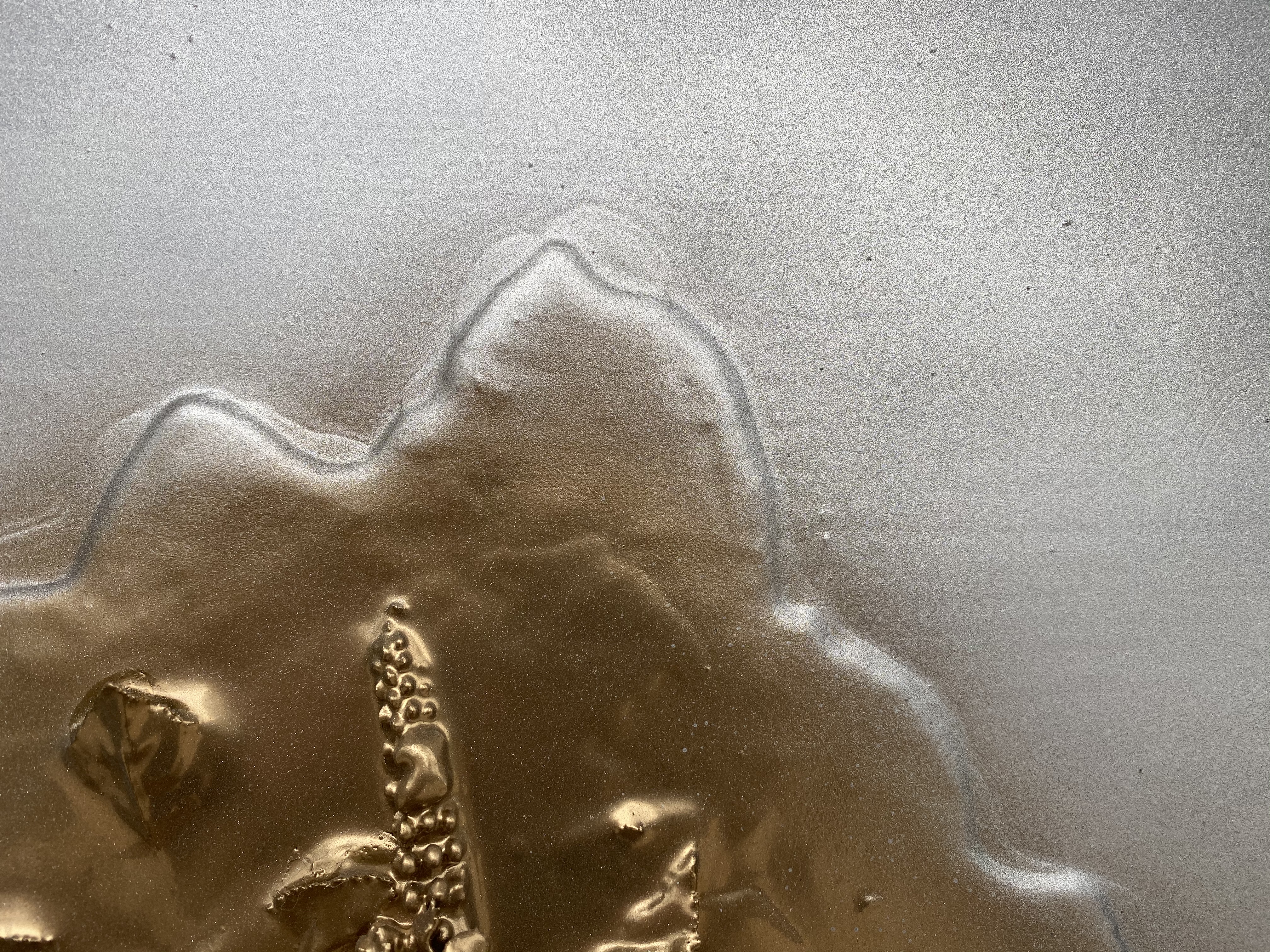 Dettaglio 2
I fiori sono fiori reali, i quali dopo aver subito un particolare trattamento sono stati incollati alla tavola di legno. Successivamente l'artista ha colorato i fiori con una vernice colore oro.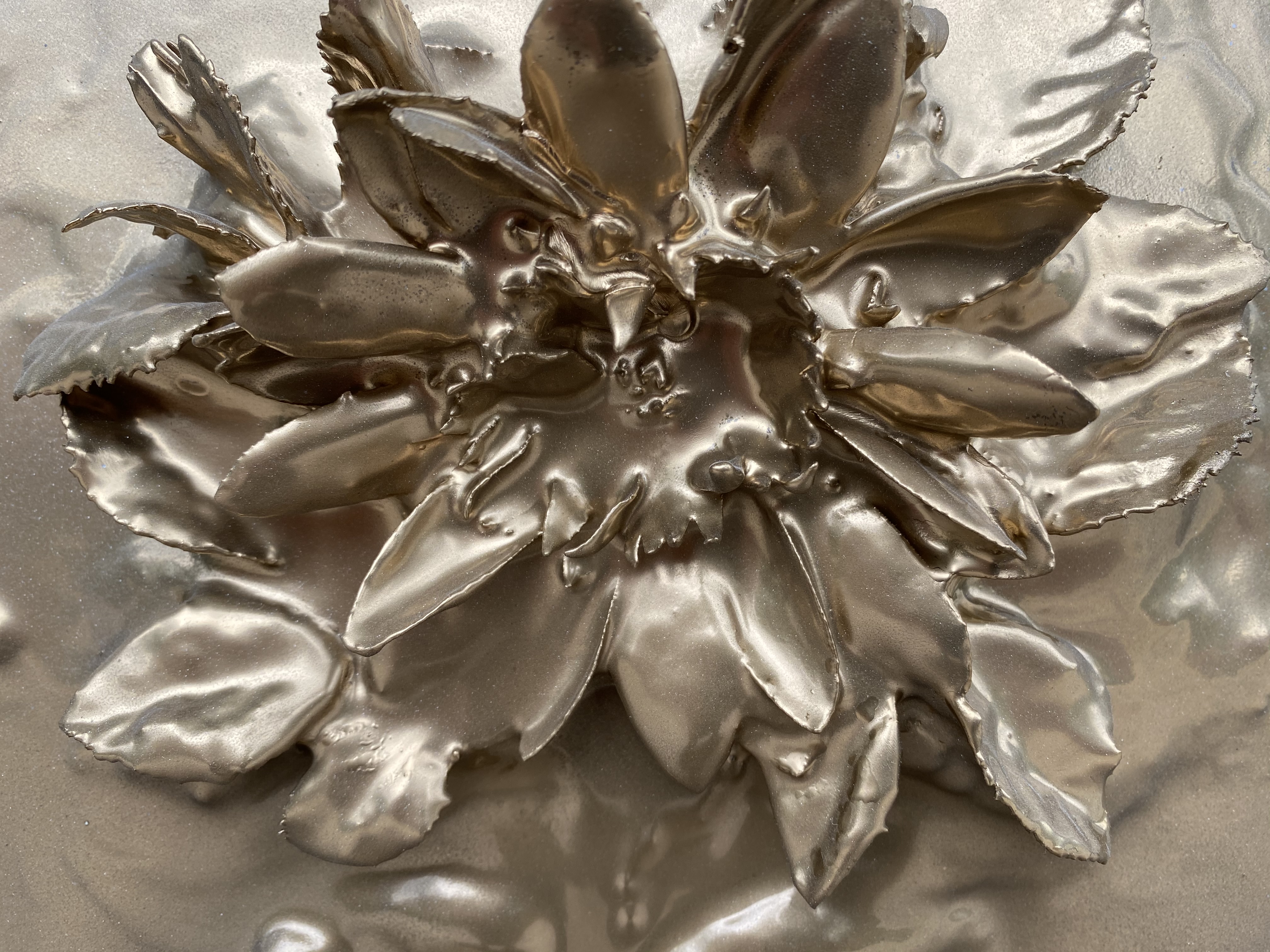 ---
Thanks for reading and watching
---
---