Morning Run - Stair-rods
I just finished a 6.934km running that lasted about 0hh:40mm:37ss !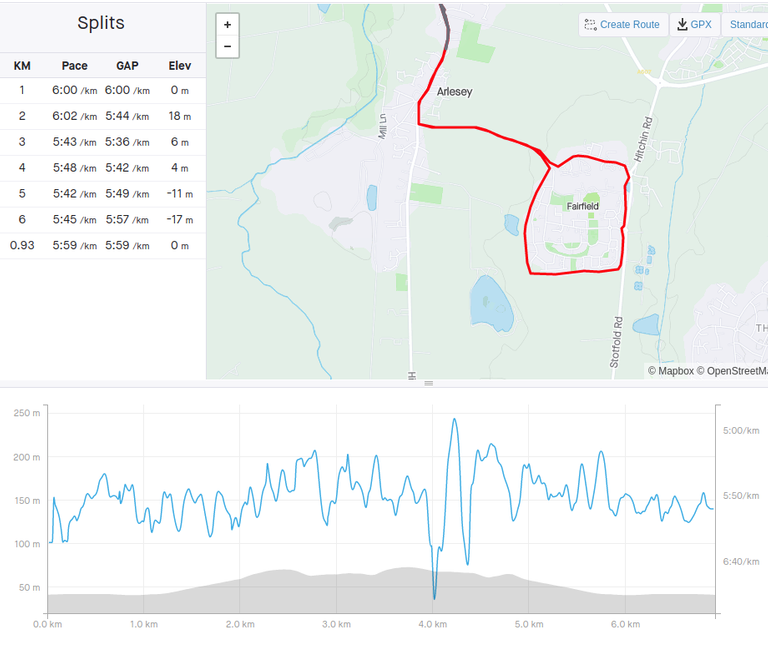 The forecast for today was for it to be wet and it turned out to be accurate. When I got up it looked okay, but by the time I got out there were a few spots of rain. As I headed up the road it tipped it down. So this was not a quick run and more just a matter of just getting out there.
I went up the hill for a lap of Fairfield. Not too many people out, as you might expect in this weather. I just tried to keep going. I was getting soaked, but was not too cold and I knew I would not be out very long.
My glasses do make it hard to see in the rain and I stepped in a few puddles I might have tried to avoid.
I squelched home and needed to strip off as my shirt and socks were soaked before I had breakfast. After that and a shower I felt fine. The rest of the week looks better, but I may not have time for all my regular runs.
Run free and stay well.
Check out some detailed info at my EXHAUST page
Join me in testing out EXHAUST!
---
---