NaPodPoMo/HivePodPoMo 2021 Day 20: parkrun
I am doing #NaPodPoMo (National Podcast Posting Month), aka #HivePodPoMo, that was started by @epodcaster.
Today I was helping out with parkrun at Henlow Bridge Lakes. This was my first time being a timekeeper, which felt like a big responsibility as people take their times very seriously. It was actually not too bad. There were two of us doing it using the app and we checked we were in sync.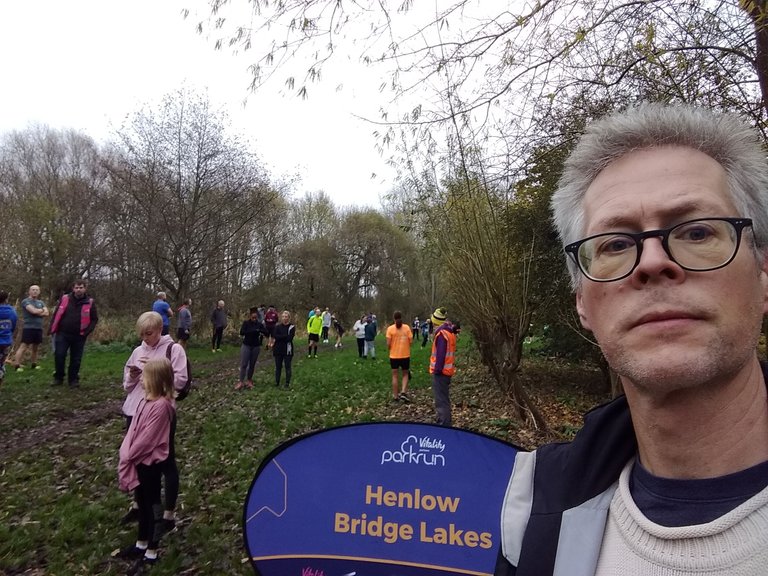 It was a nice morning with a good turnout. My hands did get a bit cold holding my phone and I was keen to not miss anyone finishing. A really quick guy set a new course record and I noticed another who was in the first few had a parkrun tattoo on his leg. That is dedication.
I recorded my short podcast as I walked home afterwards.
Enjoy your weekend and stay well.
---
---