Follow Friday: Hold your nerve
The News
I hope everyone is doing okay despite some rocky times in crypto. Everything is down a little, but it is by no means a crash. I see $HBD had another spike, but you had to be quick to profit from that. It soon returned to near the $1 peg, so the system is working well. $HIVE is doing okay at 161st on Coingecko and 124th on Coinmarketcap. It would be great to see it in the top 100 on both.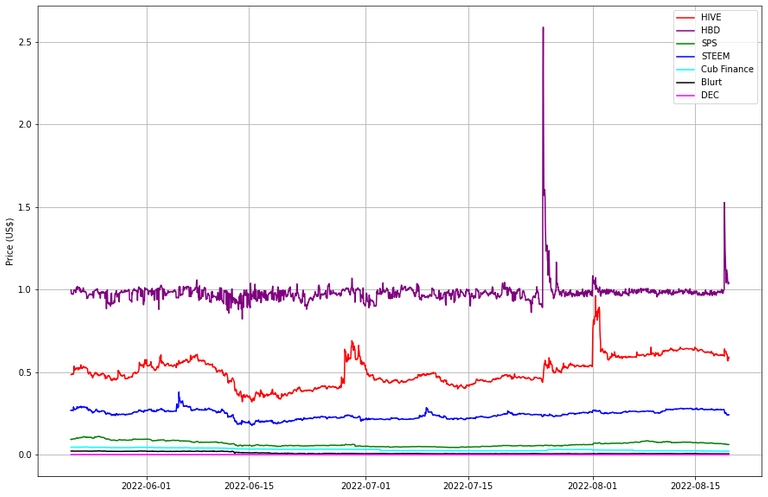 @hivefest is coming up fast. I had to adjust my travel plans a bit as my connection from Brussels to Amsterdam got cancelled. I was able to book another train that will only get me there an hour later and was not too expensive, but I will be claiming some money back from Eurostar.
I find the Cryptomaniacs podcast from @jongolson and @taskmaster4450 to be a great way to keep up with some of the Hive news that I might miss otherwise. They have lots of guests from the community talking about their projects. They made a great point of HBD being a pretty safe haven for your savings as it does stay stable against the US dollar, plus you earn a good return on it. We could do with more people taking advantage of that even if they are not into the social side. They may discover that eventually anyway.
Friday Follows
All these people get a share of the post rewards.
The Doghouse
We have to stay vigilant looking out for people abusing Hive. Luckily we have people looking out for things like plagiarism. @traciyork and @hivewatchers caught this blatant copying and removed the rewards. People will take advantage if they get automatic votes, so it is worth checking on who you have voted for. I keep most of my voting manual as I want it to go where it is deserved, but I appreciate that not everyone has the time for that.
The End
---
---