The good green giant - Pete's Dragon (2016) Movie Review

I have 2 sons, the first is 6 years old and the younger is 5 years old. Both of them are often busy with gadgets, I don't buy them, but because I often stay late at night, in the morning I always fall asleep. Their mother went to the office, half a day. And what can you imagine them doing? Well, especially if it's not "hijacking" my gadget. 😀
When I wake up, I see them watching YouTube, I get closer, and I watch what they are watching. Oh, it's a trailer for the animated film "Pete's Dragon". Not a new film, but finally I opened the stream and presented them to watch a full movie. I accompanied them. Well, I will review a little about this famous Disney animated film.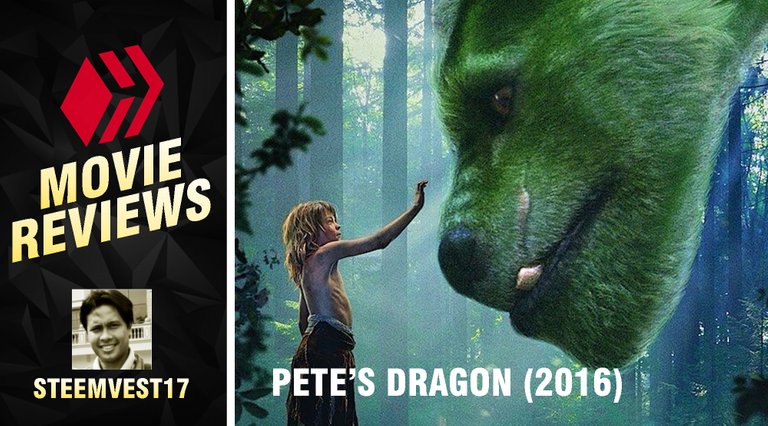 PETE'S DRAGON (2016)
At that time, Walt Disney Studios had just had success with the movie The Jungle Book and caught the attention of many people. Then Disney continues a new masterpiece, Pete's Dragon is a remake of Disney's 1977 animation classic, with the sophistication of technology, 39 years later they make it to be a modern live-action animation and more alive.
The film opens in the same style as the story of Mowgli in The Jungle Book. A meeting of a young child, Pete (Oakes Fegley) with a giant green dragon, he then gives the name Elliot for the dragon.
In the story, Pete lost both of his parents in a forest, because of an accident, finally, without another choice, he then spent his life in the mountains with Elliot the dragon until he was 10 years old.
---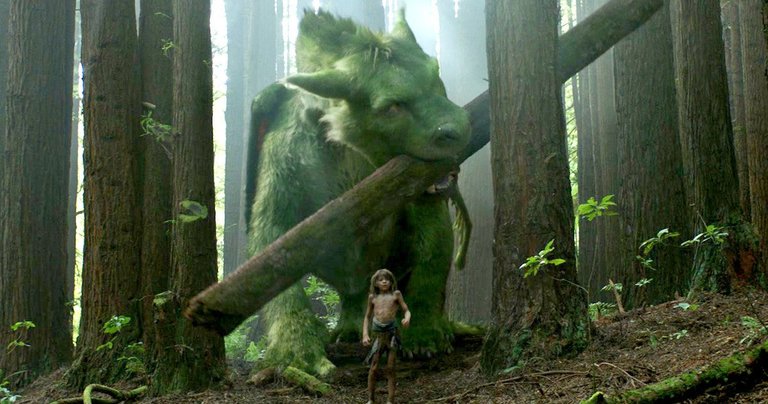 credit


credit
---
Like The Jungle Book, there are not many scenes that show crowds, almost the entire film gives a picture of a forest dragon, and it has become a myth in a remote village. The people living in the village didn't know anything about dragons, but there was an old man who had met the dragon in the past, but still, people thought it was a joke.
This film also presents Grace (Bryce Dallas Howard) who plays a forest ranger, she gives an extraordinary impression in this film. It seemed that he was already able to play with large beasts, just like the experience he had in both Jurassic Worlds movie.
Accidentally, he also met Pete in the forest, and finally, she tried to dig up information about the child, slowly she also studied the dragon's whereabouts. Not even afraid, but she got bolder to protect the dragon with Pete.
---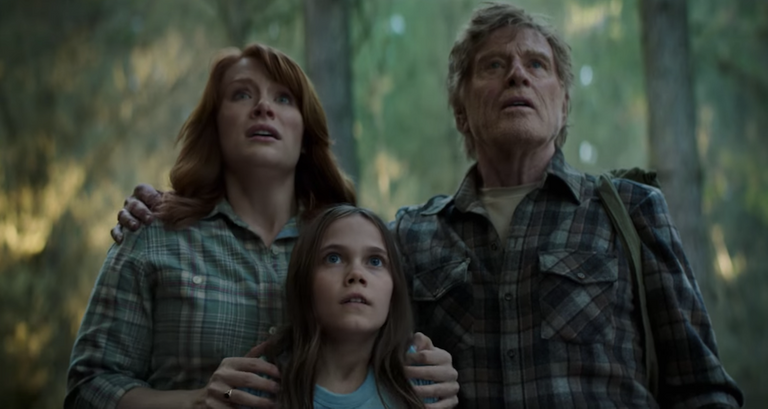 credit
---
Directed by David Lowery, Pete's Dragon has arrived as a slick and heartfelt adventure film. Don't doubt the visual effect, because it will spoil your eyes, really come alive. Well, if you have children, watch it with them. happy Watching! :)
---
Pete's Dragon Official Trailer by Walt Disney Stdios
---
Movie Title: Pete's Dragon
Year: 2016
Release Date: 12 August 2016 (UK)
Genre: Action, Adventure, Comedy
Director: David Lowery
Stars: Bryce Dallas Howard, Robert Redford, Oakes Fegley
Duration: 1h 42min
Distributed: Walt Disney Studios
Rating from me: 7.4/10
---
---
---
---