Daily Quest Reward, Splinterlands - Fire Quest
Hello Everyone!
How are you all? Hope you all are fine and having a good time on the platform. Today I am here again with you to share my today's quest reward by playing with Fire Cards for Fire Quest.
---

---
Today I have got the Fire Quest which is one of my favorite quests because the Fire Cards help me to win the quest easily. It was a nice game but unfortunately, I am still unable to earn the DEC rewards because I am still on Bronze III Level and trying to reach Bronze II as soon as possible:)
---
1st Battle:
---

---
The First Fight was with the Death Cards, Which I won easily with my Fire Cards. The Death Cards are also powerful but the companion makes it easy for me because he hasn't chosen the good cards.
---
2ndBattle:
---

---
The second fight that I won was also with the death cards, Which I played with the Fire Cards to win the Fire Quest.
---
3rd Battle:
---

---
The Third battle that I won was also with the Death Card:) and surprisingly the companion choose the same cards that the second battle's companion has chosen so I won it.
---
4th Battle:
---

---
The fourth battle that I won was also with the Death Card, The companion chose the low strategy cards so it help me to win against them.
---
5th Battle:
---

---
The fifth battle was against the Earth Cards and you know the fire can burn the greenery so it did. I won the fight easily:)
---
Reward Time:
---

---
After a long wait, the time arrived for getting the Quest @splinterlands but the rewards dishearten me because It has been more than 2 Weeks the rewards are the same less valuable like Credits, etc only. I don't know what to do to get the good rewards.
---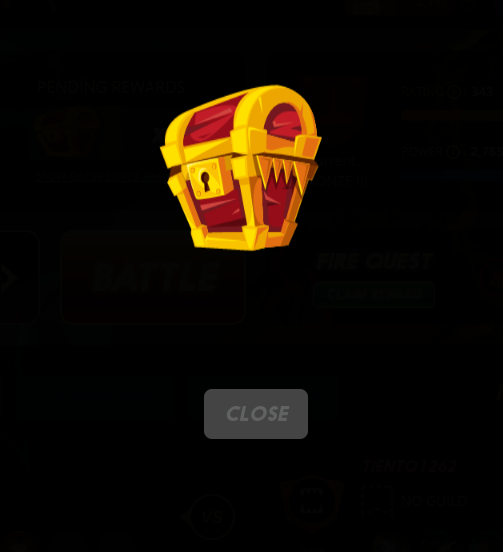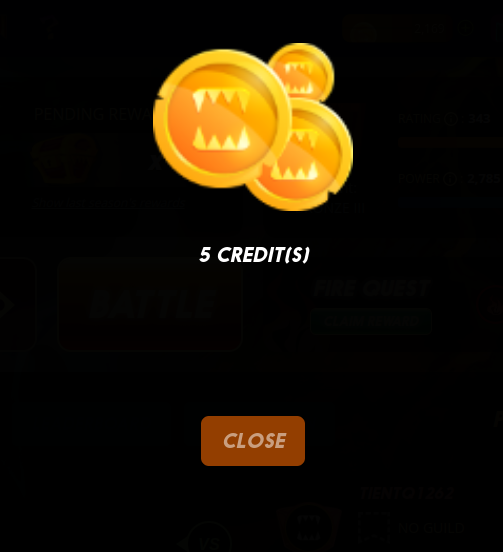 ---
Anyways! Thanks For Visiting Me
---
---
Have a Nice Day :)
---
---
---