2200 Hive has been lost - Hive Ruined my Life:(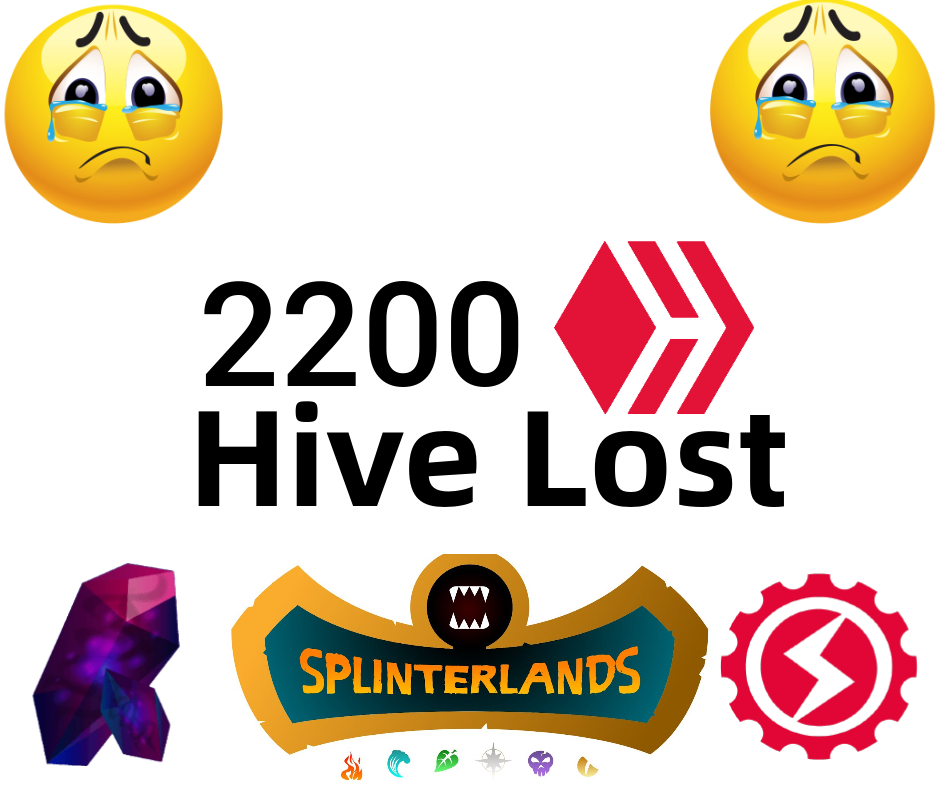 Hello Everyone!
---
Today I am here to share the biggest loss of my life which I have got in the last fifteen days. Which was started with the pumping of the hive.
---
I am a small trader on the hive-engine and was earning some profit by trading different coins on the hive-engine. I wasn't aware that the hive team is about to pump the hive because I had invested 2400 hives in DEC, 500 hives in SPS, 200 hives in Chaos,100 Hives in SPT. In short, I had an investment of the 3700-4000 Hive on different coins.
---
I am in the field of cryptocurrency for the last 5 years and never saw any pumping in any coin like that which is happening in Hive these days. I never expected that the hive will be pumped with this type of speed. I had invested all of my earnings on these coins which I talked about in the last paragraph.
---
The hive was pumping on the monthly basis so I was relaxed that now the hive will be pumped again in between 1-10 December but they started in the middle of the and all of my hives were lost because whenever the Hive rise all the altcoin on the hive-engine die like happened this time.
I had invested my hive in Dec about 88k at the price of 0.018 Hive, 50k at the price of 0.014 hives, 220 hives on Chaso when they were at the price of 20 hives, Was earning some SPS in return which I had staked to earn vouchers and more SPS when they were at the price of 1 Hive.
Suddenly the hive has started pumping up and all the coins started going down and in just a week and a half all of my investments lost their price and I just have left 1500 Hives. The only problem is that 2100 Hive from them was not mine. I have borrowed it from someone else and lost everything, Now I have to return the 2000 hive to that guy as he has given me. I don't know now what will happen next.
---
I Am Just Depressed But Thanks For Visiting My Post
---
God bless You All - Have a Nice Day.
---
---