Hilly Street Market - Covering Haridwar to Sonprayag
The best thing about India tourist spot is that you will never be hungry. Even at 6 AM early in the morning, you will get something to start your day. It may be a small tea stalls or finding a fruit seller. When recently we were on a trip to hilly areas, we find fresh Banana on the road right when we were about to start the road trip.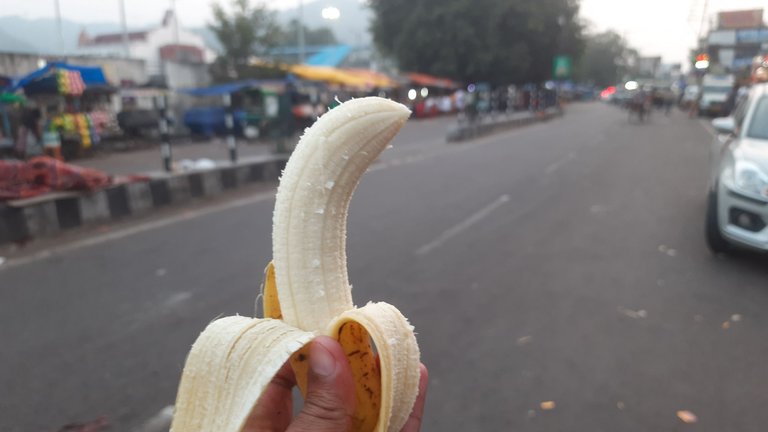 I always prefer a lite diet when travelling as it helps in keeping g us active and fresh. Finding a fruit seller so early in the day is a blessing ,We were not expecting it, but the seller has some fresh fruits to offer. We bought a dozen of the fresh Banana for Rs.60 ($0.75)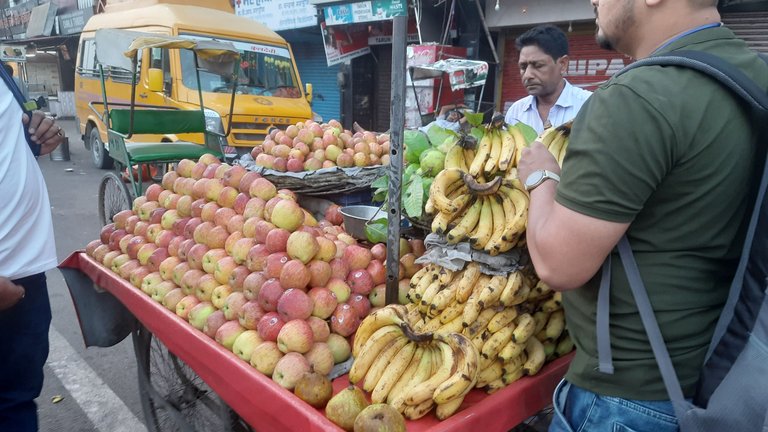 It was good diet early in the day as were suppose to move upward. Anything oily or spicy stuff would create problem. While we were enjoying our fruit breakfast, a young lad approaches us for the plastic raincoat. It is important for our trip as there were raining heavenly in the upper areas and we have to trek a long distance. He gave us a genuine reason saying, that the same raincoat will cost more in the upper areas. So we bought 3 pcs each for Rs.50.
It was not not a bad deal early 8n the morning as when we reached to top the same raincoat was available in market for Rs.200. We thanks the young guy for his sincierity.
We were waiting for our Cabs to pick up, at early 6AM outside Haridwar Railway Station. Being a station area, the place always remain buzzing, and that it why we have some other ferry stalls already started their day. They set up their stalls right at the road side.
Devprayag 830 meter above sea level
After waiting for few min our cab pick up and moved towards our destination. It was going to be a longer ride. If I calculated correctly it took us 8 hrs to reach destination with a single stoppages at Devprayag. Devprayag is again a popular place in Uttrakhand. To allow rest to driver and to us as well we halted at a restaurant up in the hills. It look to be a normal restaursnt with some Juices and sweets displayed at the counter.
It took us around 4 hrs to cover so much distance, and for some tiring legs and empty stomach we looked for some eating option. Luckily we again found what we needed most. We ordered , Ginger tea and butter toast. We were hungry so we ate 3 plate of the. It was a again lighter diet as compaired to other menu available there.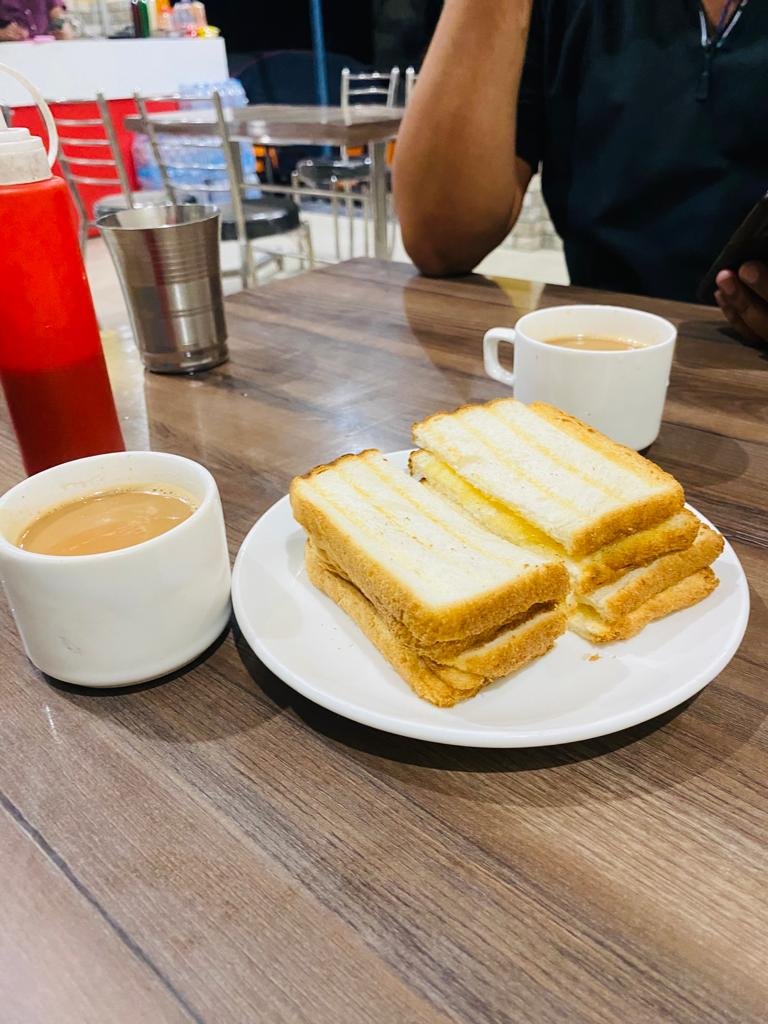 The tea was really great, as it refueled us for further journey. We have to move more upward.
Sonprayag 1829 metre above sea level
Sonpryag was last destination where the cab will drop us. It is small city up in the hill, and being a pligrimiage centre it is alwsys in high demand. For sure getting things at so height will make a good hole in wallet.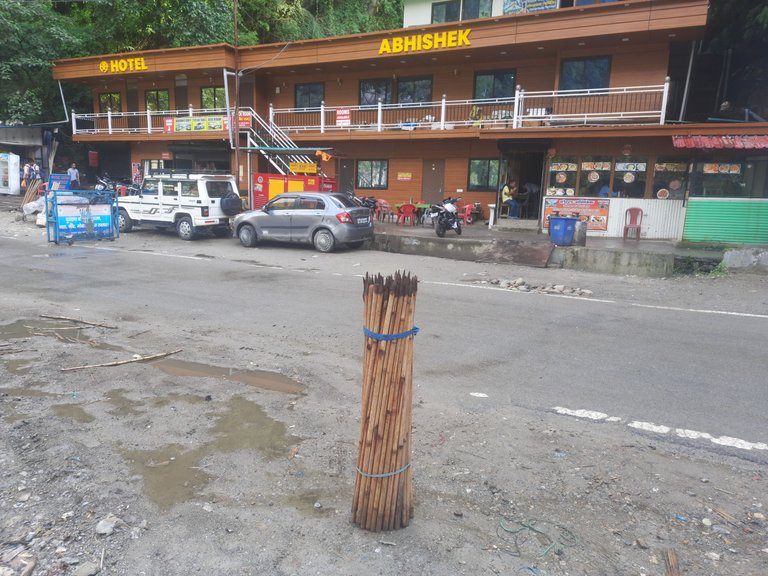 It was a peaceful place, and most common thing and must buy thing is the wooden stick, which help in the trekking. Each of such sticks are easily available and cost Rs 40 ($0.5) which we bought without avoiding. And it proved very worthy for our entire trek. Sonprayag is hilly area so all the products are expensive. Though the market have everything that is required by visitor. But we packed up everything from home. So sharing some common sights of the hilly market, whi h alway took you climb up for more.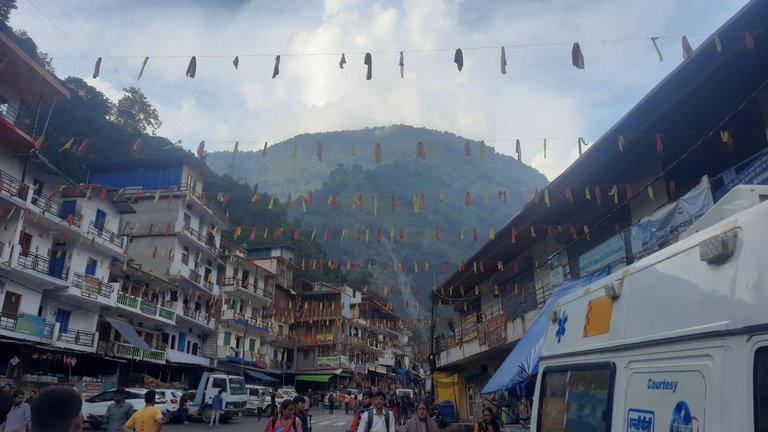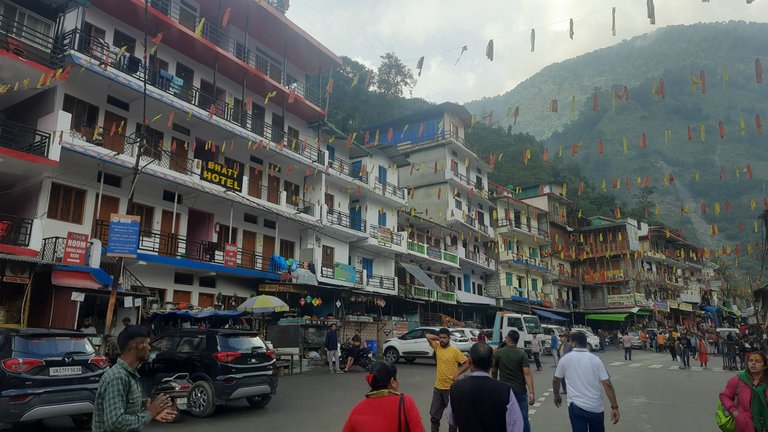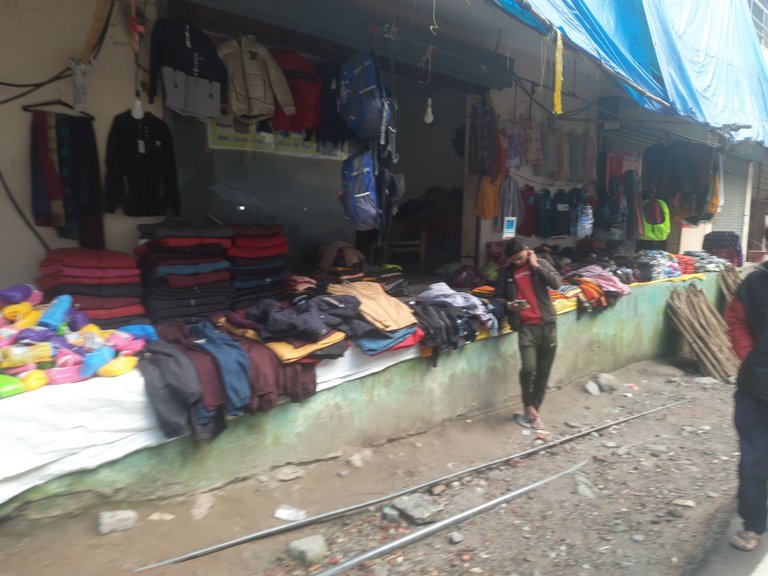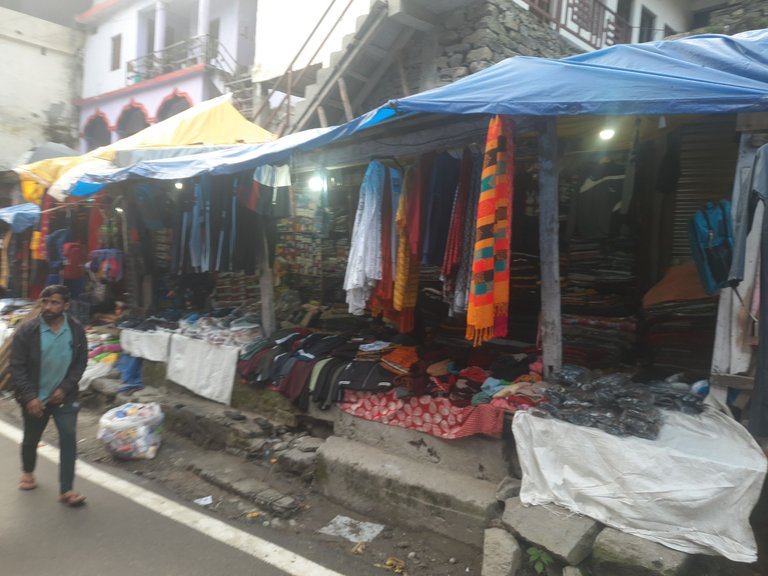 For @dswigle this is just a part of thr market that we covered from bottom to top. The products were really expensive on top so we restricted from buying anything. Although we have everything for our trek. It was great expereince and hope you enjoyed it too.
Peace!!
---
---