WHY STAYING LONG TERM PAYS ALWAYS || LIFE'S LAW OF ATTRACTION
Today's world is full of people who are constantly looking for quick ways to accomplish goals. Something that does not call for their long-term commitment to the course. similar to: 'How to become as wealthy as Elon Musk in two months' The majority of people seek these kinds of things, but they are unaware that such wealth is created through a long process of accumulation and self control.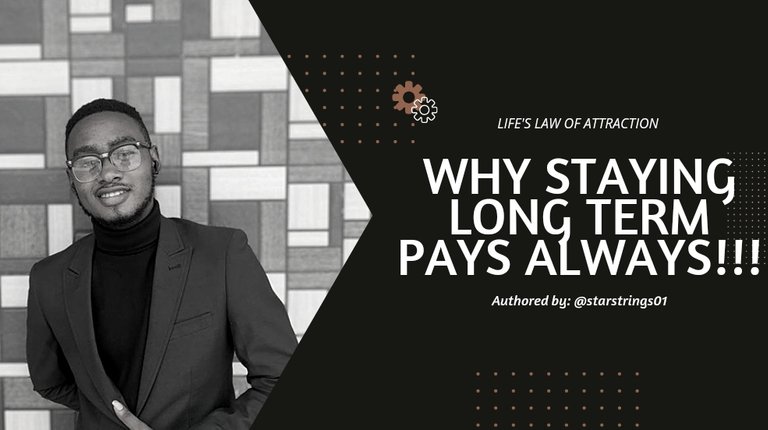 Designed by me using Canva
When people are given the option to become wealthy in five years or five months. You would discover that most people would opt to become wealthy in 5 months because they are not prepared to go through the wealth creation process. They seek quick and simple routes to wealth, but these have grave repercussions.
Knowing the Life's Law of Attraction is the best way to comprehend the effects. Jack Canfield Law of Attraction is described as follows:
The law of attraction is a universal principle that states
you will attract into your life whatever you focus on.
From the preceding statement, it is easy to conclude that whatever you attract, you will receive. In other words, if you seek a quick form of wealth, you will receive one. Because you focus on becoming wealthy quickly, you will only receive short-term wealth!
The same is true for someone who has the patience to persevere through the process of amassing wealth and building wealth through discipline. His wealth would take longer to accumulate, but it would last for a very long time.
It all comes down to how and what you focus on in order to attract it. Your focus does not produce the result on its own; rather, the means used while focusing on it do.
This principle underlies all of life; it applies to all aspects of living, not just the pursuit of wealth. You just need to invest some time, and that investment will pay off ten times over.
An illustration is a man who practices bodybuilding ethically for the next 100 days.
It makes sense that someone who has spent so much time on their body would develop discipline and other traits. Even if the man doesn't continue to build his body for the following 100 days, it would take longer than 100 days for him to completely undo all of the gains he has made thus far in terms of his physical appearance.
Moving on to Hive, being long-term oriented rather than short-term is the best way to grow here. Being long term on Hive helps you build a lot of other things in addition to helping you get more rewards. Relationships, visibility, and knowledge are a few of these. Finding a shorter route is not as beneficial as concentrating on the long run. You should know this and know peace:
To achieve growth in any area of your life, you must be willing to make time sacrifices.
---
WHO IS STARSTRINGS01
---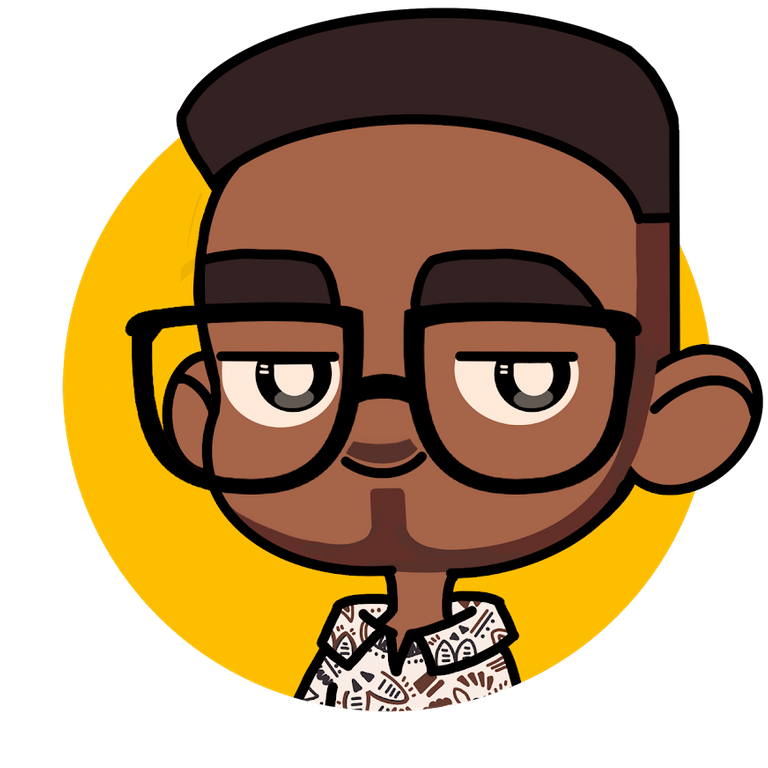 Starstrings01 AKA Giftedhands is a Hive lover, a Nigeria musician (Guitarist), and also a student who studies Mechatronics Engineering at the Federal University of Agriculture, Abeokuta.
His goal on Hive is to be more than a regular blogger but something more; someone with a purpose. That's one of the reasons why he founded the newbies initiative @newbies-hive to help guide and support newbies. Kindly click here to follow the @newbies-hive curation trail.
He battles and struggles with balancing education and being active on the chain but yet his love and passion for Hive keep him on balance.
---
All images are mine except indicated otherwise
---

IF YOU LOVE THIS POST, YOU CAN KINDLY SUPPORT IT WITH YOUR COMMENTS, REBLOG AND UPVOTE. IT WOULD BE MUCH APPRECIATED

THANKS FOR VISITING MY BLOG 😇💕
Posted Using LeoFinance Beta
---
---