PASSION OR MONEY? WHICH IS MOST LIKELY BETTER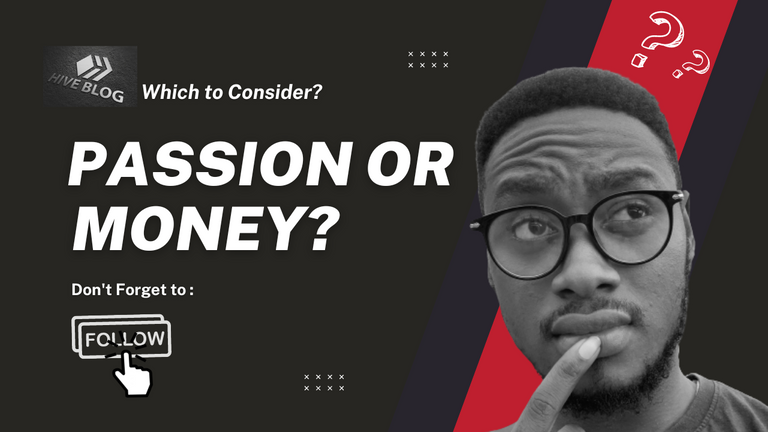 Designed using canva
---
Last week, I hosted a discussion on the Hive Learners Discord server about this topic, and the whole question was:
Passion or Money? Follow your passion or earn little money, or Work under duress for a boss and earn more, Which would you go for and why?
Listening to diverse people's perspectives got me thinking about which situation is best. For me, I would love to make a lot of money doing something I enjoy, specifically playing the guitar, but with the conditions indicated, it would be quite tough and why is this so.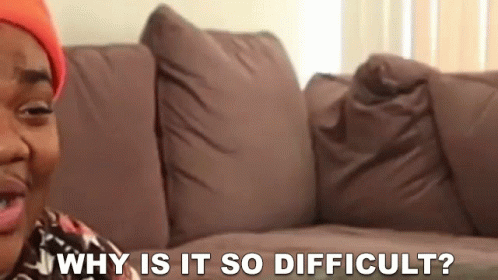 Depending on where you live, for example, earning a living from your passion and having that amount be relatively small could be an issue when it comes to putting food on the table. There would be family and friends who would require our support, and if we didn't have enough to eat, we wouldn't be able to help others.
I mean, living that way is extremely difficult because one would literally be broke all the time.
At the same time, most of us here dream of earning a career from our passions without being pressured by anyone. The fact that I am not being pushed or pressured to work is enough motivation for me to work hard and do my best. But I suppose this cannot be true for everyone because some people can only achieve their best when they are under pressure.
TALKING ABOUT CHOOSING MONEY
Many individuals on my side of the country, I suppose, would always prefer to work under pressure because what matters most is what they can put on the table, the family they have to feed, and, most importantly, their own wants and needs.
This is the primary reason why someone would choose to make money over pursue their passion. I heard a statement in a movie that said, _Passion does not bring food to the table; it is meant to be for your leisure time .
When I first heard this remark, it was in a movie about a father talking to his son about singing and making music as a career despite having a first-class degree from a law school.
But I kept wondering, aren't there people who make money from their hobbies? They certainly are, but it all comes down to perseverance. Before I go any further, I received an interesting rationale from @zestimony for choosing money over passion...
He stated that he would prefer money since he can make a lot of money working for a boss and also under pressure, and he can make enough money to invest in others who have passions and build their ambitions.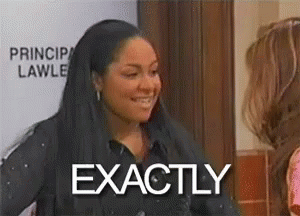 This is the point I'm making... There are so many people in this world who are eager to invest in the enthusiasm for others that they must have witnessed a strong will (perseverance) for their desire.
Making a living from your passion is not easy; if it were, everyone would be doing it. This is why people that are doing it now must have had a lot of experience and perseverance before achieving their passionate goals.
Take Elon Musk as an example; he recognized his passion and worked to determine where it could be utilized. It wasn't all roses for him at first, but with his effort and consistency, he must have persuaded people to buy his idea and see the future he saw, which may have brought him to where he is now.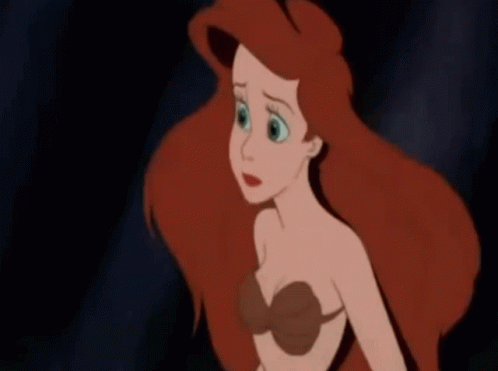 After discussing these two criteria, which do you still prefer? Do you pursue your passions or your money? I'd like to know which and why.
---
WHO IS STARSTRINGS01
---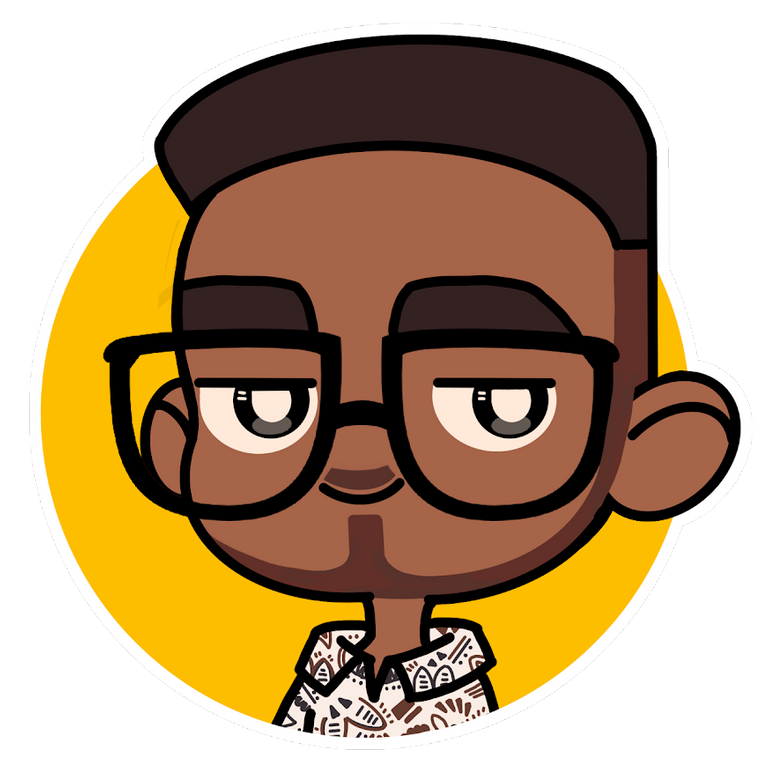 Designed by @ grisvisa
Starstrings01, also known as Giftedhands, attends the Federal University of Agriculture in Abeokuta to study Mechatronics Engineering. He is a lover of the hive, a guitarist from Nigeria, and a student.
His ambition on Hive is to be more than just an ordinary blogger; he wants to be someone with a purpose. That's why he started the newbies initiative @newbies-hive to help guide and support newbies. Please follow the @newbies-hive curation trail by clicking here.
He tries to juggle education with being active on the chain, but his love and passion for Hive keep him on track..
---
All images are mine except indicated otherwise
All gifs are powered by Tenor
---

IF YOU LOVE THIS POST, YOU CAN KINDLY SUPPORT IT WITH YOUR COMMENTS, REBLOG AND UPVOTE. IT WOULD BE MUCH APPRECIATED

THANKS FOR VISITING MY BLOG 😇💕
Posted Using LeoFinance Beta
---
---