MY COLLECTION OF POSTS 18TH - 24TH SEPT 2023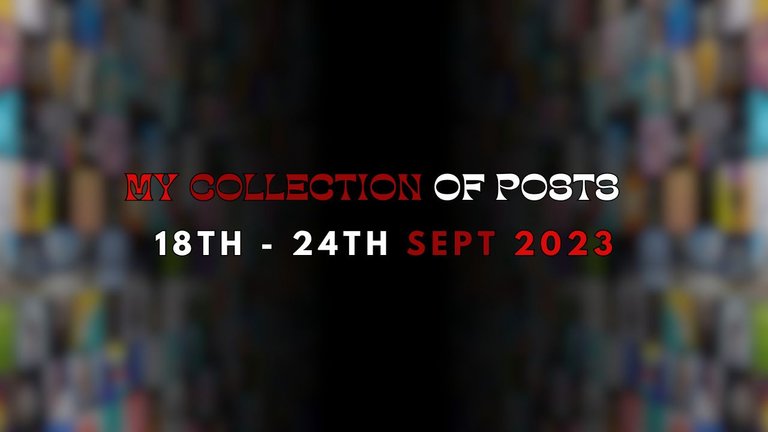 ---
---
Last week, I almost wrote through the 7 days of the week, but somehow I got too tired to publish this post, which is planned for Sunday. I spent most of it sleeping unnecessarily. So let's move on to check out these wonderful posts I wrote last week.
https://peakd.com/hive-153850/@starstrings01/love-conflict-and-understanding-insights-from-a-night-of-relationship-drama
This was the post I published on Monday where a couple at the place I stay called me to help them resolve an issue. It was a very tiring day. I stressed a lot and spent 3 hours plus on their matter. The blog above contains the full gist.
https://peakd.com/hive-153850/@starstrings01/the-power-of-beliefs-in-transforming-lives
Hit by the inspiration to talk about how beliefs have a significant effect to our lives, I wrote about how they do this exactly and how we can cultivate a belief system that aligns with our goals.
https://peakd.com/hive-153850/@starstrings01/you-would-never-want-to-make-this-same-mistake-i-made-towards-achieving-my-goals
I talked about the mistakes I made towards my goals and shared them with everyone to teach them how to plan goals and how to plan your day without procrastinating on what is important. I introduced the 80/20 rule, which will greatly assist you in achieving your goals.
https://peakd.com/hive-153850/@starstrings01/unlocking-mastery-the-price-and-path-to-success
After being inspired by a friend's WhatsApp status about what it takes to achieve mastery, I decided to write my own thoughts on the subject. Then I decided to write about what is needed to achieve change in your life and talk about sacrifices and persistence.
https://peakd.com/hive-153850/@starstrings01/my-frustration-ath
On this day, I had one of the most frustrating days as the internet was not on my side. I spent a lot of time and money on data. I bought data too frequently, and everything kept draining on failed downloads due to bad internet.
https://peakd.com/hive-153850/@starstrings01/breaking-down-overwhelming-challenges-the-elephant-approach
Here is the last post I wrote on how to break down overwhelming challenges. I was facing a serious challenge on a task I was meant to solve. I tried attempting it at first and did not get a good understanding of the task. Then I shared the method I used to solve this overwhelming challenge.
In general, most of my content covers my thoughts on personal development and how I thrive on improving myself in all areas of my life. I share methods and ideas I take, and most of these are derived from the knowledge I gain from the books I read. Feel free to check any of these contents out; you don't know which could be of great help to you.
---
𝙰𝙱𝙾𝚄𝚃 𝚃𝙷𝙴 𝙰𝚄𝚃𝙷𝙾𝚁
---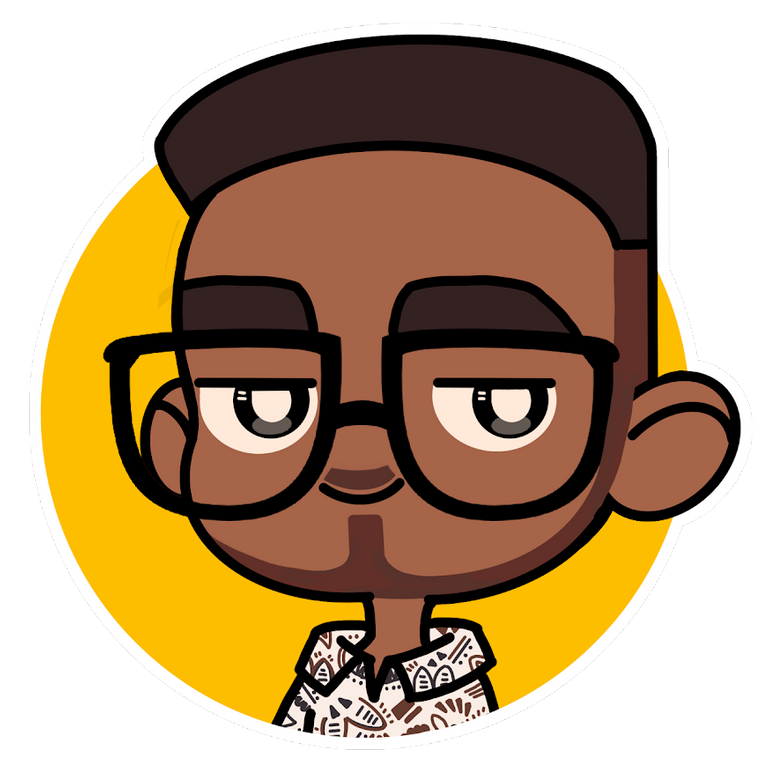 Designed by @ grisvisa
Starstrings01, also known as Giftedhands, attends the Federal University of Agriculture in Abeokuta to study mechatronics engineering. He is a lover of the hive, a guitarist from Nigeria, and a student.
His ambition on Hive is to be more than just an ordinary blogger; he wants to be someone with a purpose. That's why he started the newbies initiative @newbies-hive to help guide and support newbies. Please follow the @newbies-hive curation trail by clicking here.
He tries to juggle education with being active on the chain, but his love and passion for Hive keep him on track..
---
All images are mine except where indicated otherwise
All gifs included are powered by Tenor
---
Some posts you might be interested to read:
QUALITY ENGAGEMENT Vs. QUALITY CONTENTS Vs. GAINING VISIBILITY ON HIVE
BEING UNIQUE DOESN'T MAKE IT ORIGINAL || HIVE REWARDS ORIGINALITY
---
---