Memorable Moments: Sharing Time with @olujay and His Wonderful Family
Last week was one of the most interesting moments for me, and this is because I got the opportunity to spend some days with my brother from another mother, and you all know him. He is the famous man, @olujay.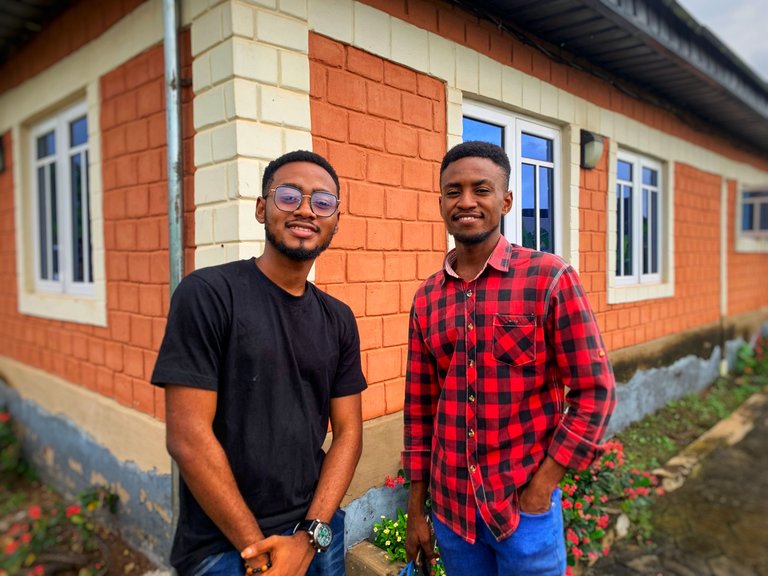 I spent two days with his family and had good memories with them. Although the main purpose of my visit was not fulfilled because NEPA, a company in charge of electricity in Nigeria, decided not to bring light during the period of my stay with them, the moment I left, they brought light.
We planned on jamming the guitar together and creating memories to store on the chain. We had talked about this a week before. That week was when my awesome brother was celebrating his convocation, graduating from studying Mechatronics Engineering at the Federal University of Abeokuta, FUNAAB.
If being fine was a crime, we would definitely be guilty
Olujay and I are not brothers because we look alike, but because we have a lot of things in common. This is what brought us together in the first place.
So back to when I was at his family's place: I really enjoyed my stay, especially with the meals. The portions of food that mom served me were enticing. She served so much as if she knows I was a foodie before hand 😅😂. As a genuine foodie, we cannot hide our true nature, I also ate so well and almost asked for more 😂. But the story of Oliver Twist asking for more rang in my head.
The main highlight of my stay was when we finally had to go out to get bread to eat in the morning. I was glad we were going out, as I needed to stretch and feel the environment a little.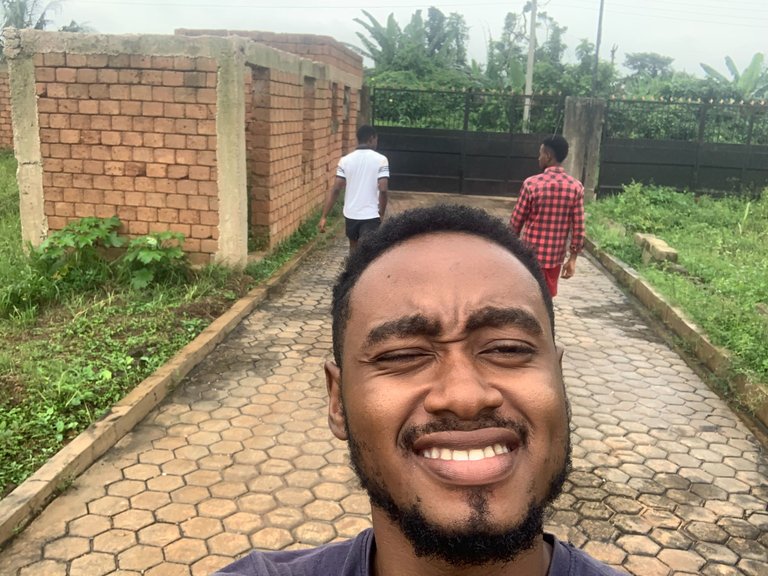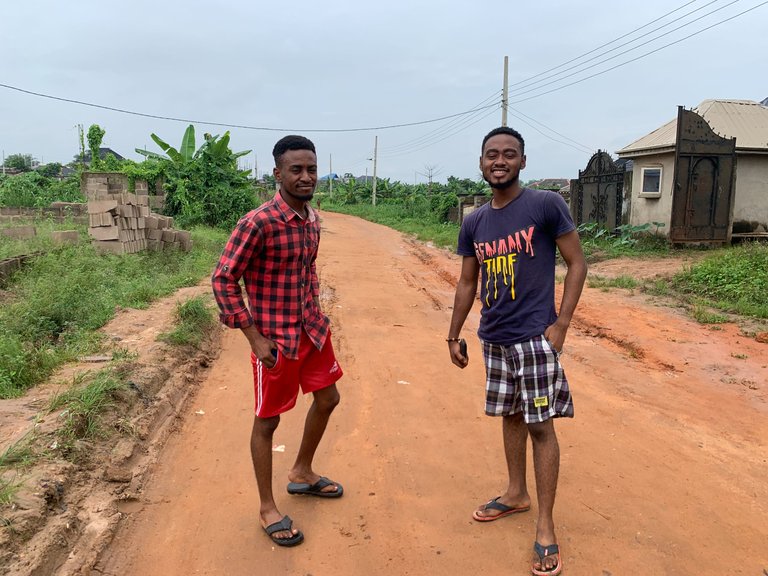 We took some of these awesome pictures on our way, and we saw a house made of mud. I have seen them before, but not often. I decided to take a picture to keep memories alive. I have never entered a mud house, so I don't know how it feels to live or be in one. But I have heard stories about it being cool and a little cold in there since mud absorbs water very well.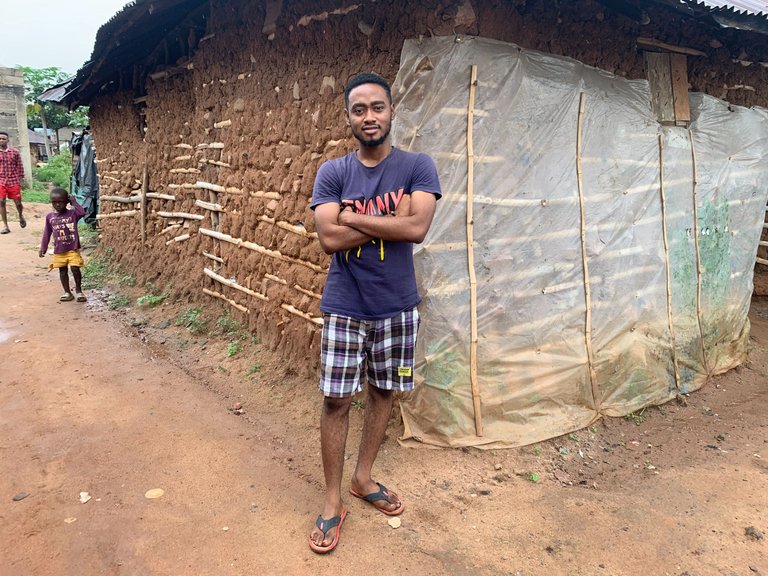 This picture below was taken before I left the house. I stood on the fence to have some fun walking on it.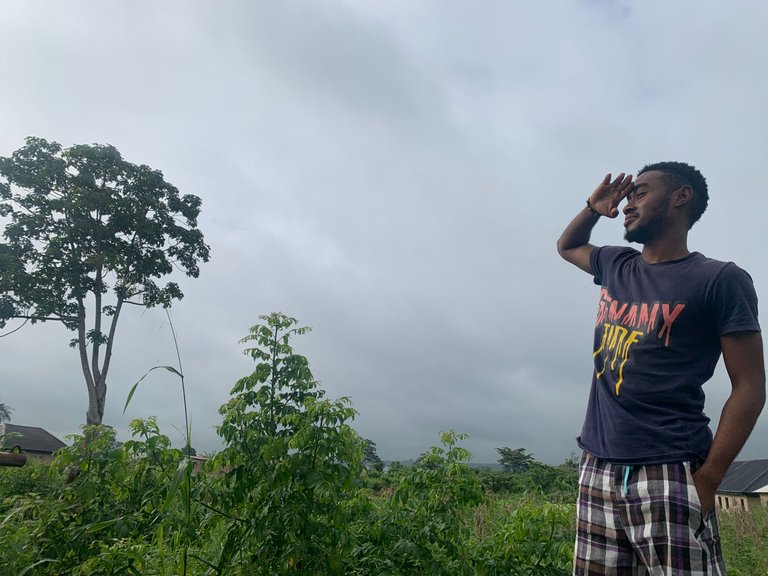 One of the things I enjoyed with Olujay's family, aside from mom's delicious cooking, was the morning devotions. The morning word was a good refresher for the spirit to begin the new day.
I liked the house so much because it is really fine and spacious. I forgot to take pictures of Olujay's room. I was so amazed at the space the building has. It really gave me an idea of what I would want when the time comes for me to build my own house.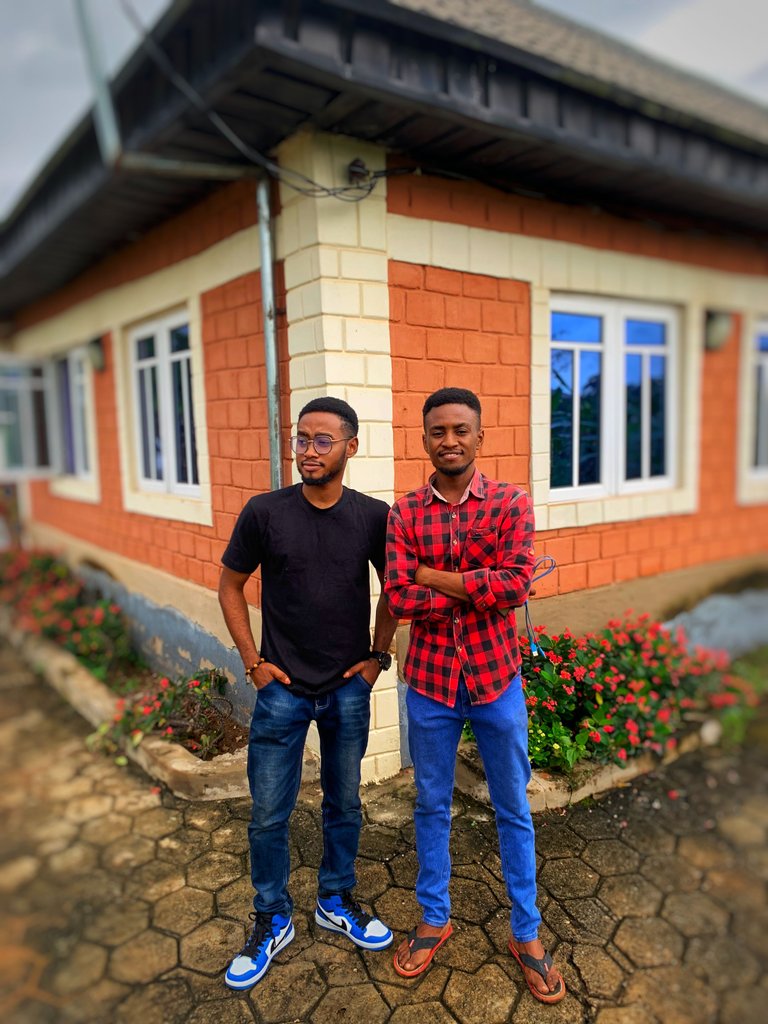 ---
𝙰𝙱𝙾𝚄𝚃 𝚃𝙷𝙴 𝙰𝚄𝚃𝙷𝙾𝚁
---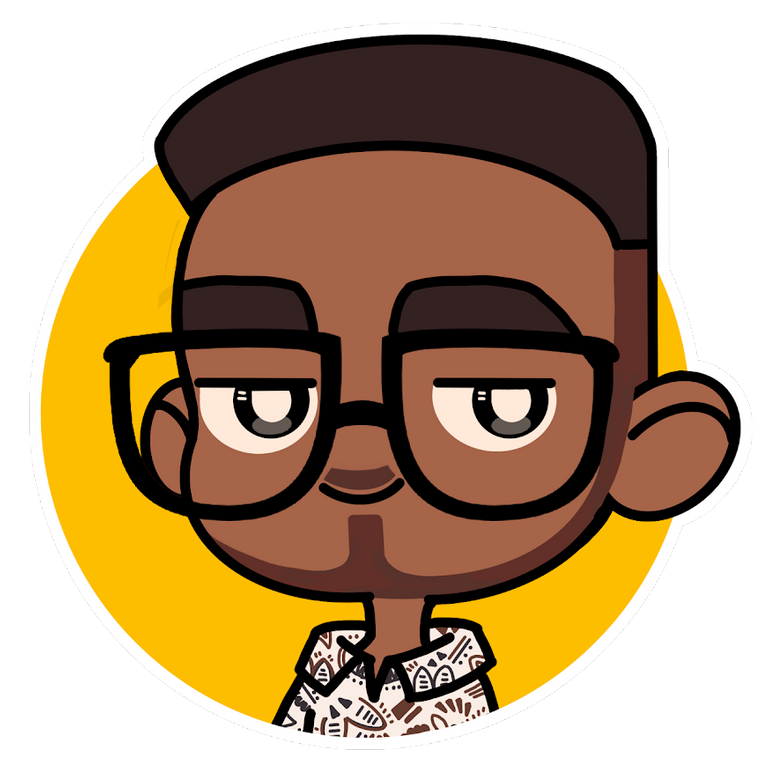 Designed by @ grisvisa
---
---