Influential People: Shaping Dreams, Mindset, and Growth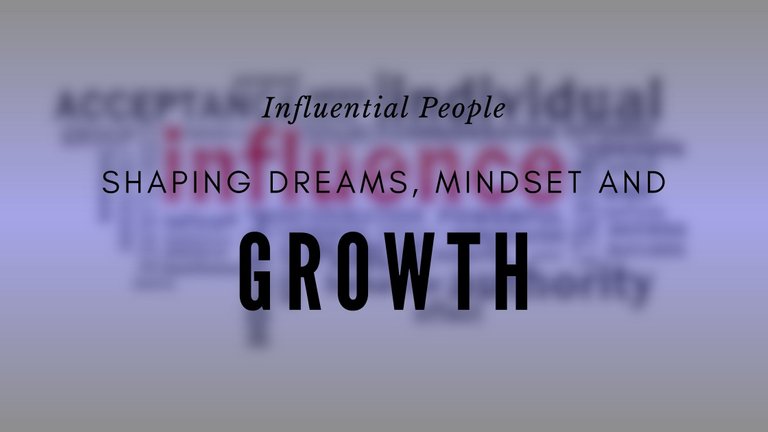 ---
---
Our growth in life depends on the people we have around us, the people we interact with, and the knowledge we share. These things, in a way, influence our mindset, the way we reason about life, and the way we see the universe.
If we surround ourselves with the right set of people, we will eventually get to achieve our dreams, but if we find ourselves in between people whose thoughts and mindset do not align with our dreams, then it is practically impossible to achieve those dreams and goals we dream of.
I must say that the point where I am and where I have found myself was definitely not due to my ability but was influenced by the people I have come to find myself with. The people surrounding me and the people I constantly communicate with have all, in some way, had a significant input into my life.
This influence began at an early age, as a little child, surrounded by a family of musicians and engineers. I have a father who is a multi-instrumentalist and also an engineer, and as a kid, I envied him and saw him as a role model. I wanted to be just like my father.
I was surrounded by brothers and cousins who were instrumentalists and learned to play the instrument; I could not be left out in the midst of musicians. Having them around me was a great influence on my growth into wanting to play an instrument, and this became easy for me as I had access to musical instruments in the family house long before I was born.
Right when I was born, I grew up seeing the keyboard and the guitar almost every day, and as children, we are inquisitive by nature and would always want to touch things. It would be very difficult for a child not to want to learn an instrument he grows up seeing almost every day.
This is how I grew up to be influenced by playing the keyboard, and then I moved into my true calling: playing the guitar.
In a part of my life, I had a friend who played the saxophone; this made me grow interested in having a saxophone, and when my dad saw this, he got me a saxophone, which I learned how to play.
I was influenced by that friend I had, and I began to play the saxophone much more than I did the guitar back in those days. After a while, I dropped the sax and, unfortunately, had not picked it up since I dropped it, which was about 7 years ago.
Pursuing the goal of being like my father, this prompted me to study Engineering at a polytechnic, where I was able to make new friends, share knowledge, and get influenced by them. I made friends who were into crypto and believed in it, and for me, I had the base knowledge that anything that involved crypto or making money online was a scam.
Because I constantly moved with friends who believed in crypto, I got influenced into buying some and then later tried out Hive, which ended up causing a huge transformation in my life.
There are many others who have been a good influence, and my gratitude extends greatly to them.
---
𝙰𝙱𝙾𝚄𝚃 𝚃𝙷𝙴 𝙰𝚄𝚃𝙷𝙾𝚁
---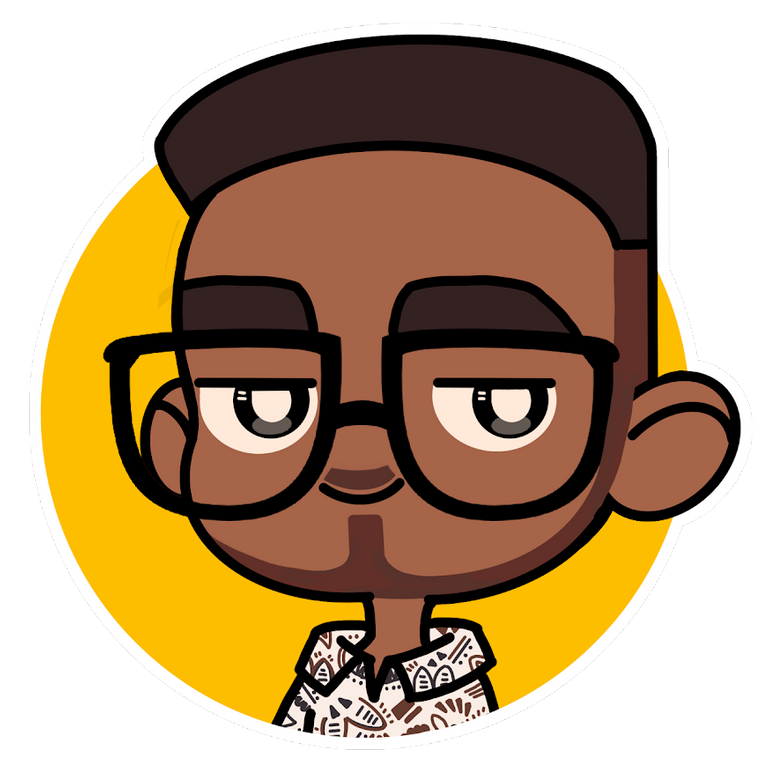 Designed by @ grisvisa
Starstrings01, also known as Giftedhands, attends the Federal University of Agriculture in Abeokuta to study mechatronics engineering. He is a lover of the hive, a guitarist from Nigeria, and a student.
His ambition on Hive is to be more than just an ordinary blogger; he wants to be someone with a purpose. That's why he started the newbies initiative @newbies-hive to help guide and support newbies. Please follow the @newbies-hive curation trail by clicking here.
He tries to juggle education with being active on the chain, but his love and passion for Hive keep him on track..
---
All images are mine except where indicated otherwise
All gifs included are powered by Tenor
---
Some posts you might be interested to read:
QUALITY ENGAGEMENT Vs. QUALITY CONTENTS Vs. GAINING VISIBILITY ON HIVE
BEING UNIQUE DOESN'T MAKE IT ORIGINAL || HIVE REWARDS ORIGINALITY
---
---