I JUST NEED 10 MINUTES WITH AN OLD FRIEND
This week's prompt for Hive learners asks us to share what we would do if we were given a 10 mins timeframe to go to the past to change something. I was left dumb for about 10 minutes thinking about what would I love to change in my past? What great mistake must I have made that I would love to change?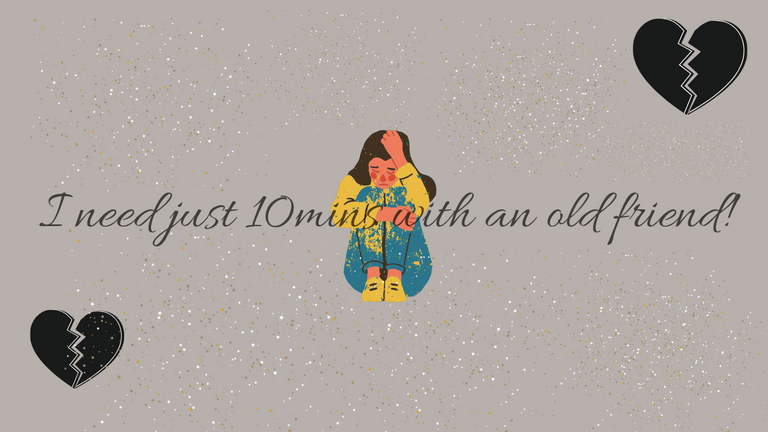 Designed by me using Canva
After all the thoughts put together, I could not figure out a single thing that I needed to change. Although I thought of different things but yet, they don't have any direct effect on my future. If I was to go back in time, I would only go to visit a friend who had died to see her and talk to her one more time.
Yeah, this friend of mine died about 3 years ago and we were planning on meeting up after not seeing each other for over 5years shortly before she passed away. She was a childhood friend and my High school sweetheart. We had this very close relationship while in school, I was in love with her obviously, she knew but we just kept being best friends until she left the school in ss2 and I was in ss1.
But obviously, getting to see her in the past for 10 minutes cannot bring her back but I was hoping I could have gotten to say hello, gotten to see her and how much she had grown until suddenly, not more than a week later after we chatted and made plans on seeing each other the news hit! She died from an appendix operation.
I was angry, sad, and cried. It had been a long time since I had cried for anything but the feeling of losing a dear friend was very hurtful. I thought about it for days and I think about it sometimes. Nothing is guaranteed in this World but Death, We just don't know when but just hope for the better.
---
WHO IS STARSTRINGS01
---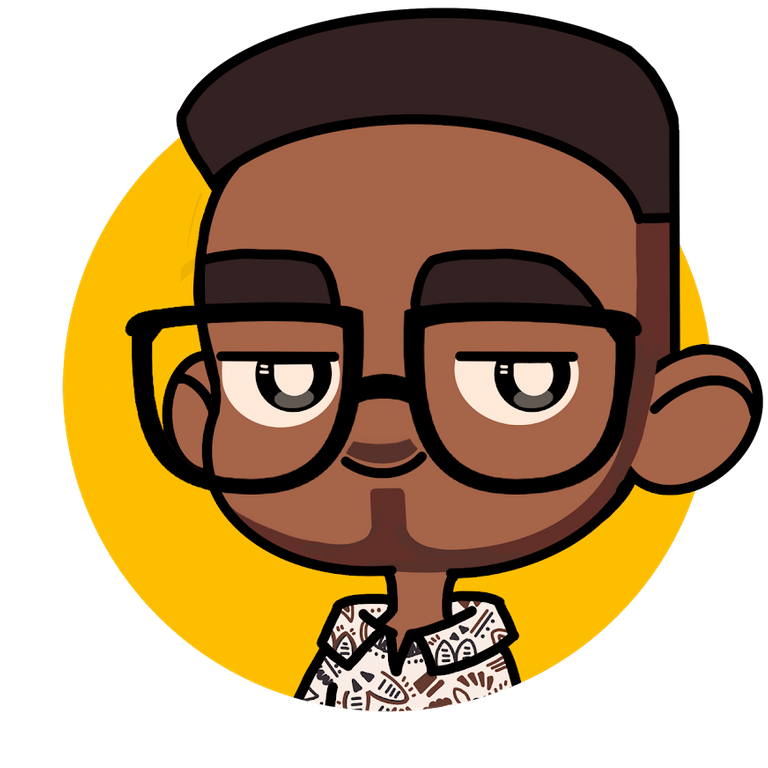 Starstrings01 AKA Giftedhands is a Hive lover, a Nigeria musician (Guitarist), and also a student who studies Mechatronics Engineering at the Federal University of Agriculture, Abeokuta.
His goal on Hive is to be more than a regular blogger but something more; someone with a purpose. That's one of the reasons why he founded the newbies initiative @newbies-hive to help guide and support newbies. Kindly click here to follow the @newbies-hive curation trail.
He battles and struggles with balancing education and being active on the chain but yet his love and passion for Hive keep him on balance.
---
All images are mine except indicated otherwise
All designs were designed by me using Canva
---

IF YOU LOVE THIS POST, YOU CAN KINDLY SUPPORT IT WITH YOUR COMMENTS, REBLOG AND UPVOTE. IT WOULD BE MUCH APPRECIATED

THANKS FOR VISITING MY BLOG 😇💕
---
---