Choosing a Computer Vision Device on a Budget in Nigeria
With the rate at which the naira is devaluing, it is getting quite expensive for the common man to buy products and goods on the international market. Aside from that, it is very difficult for people who are earning in Naira to live, as the cost of living is getting more expensive yet the income is the same.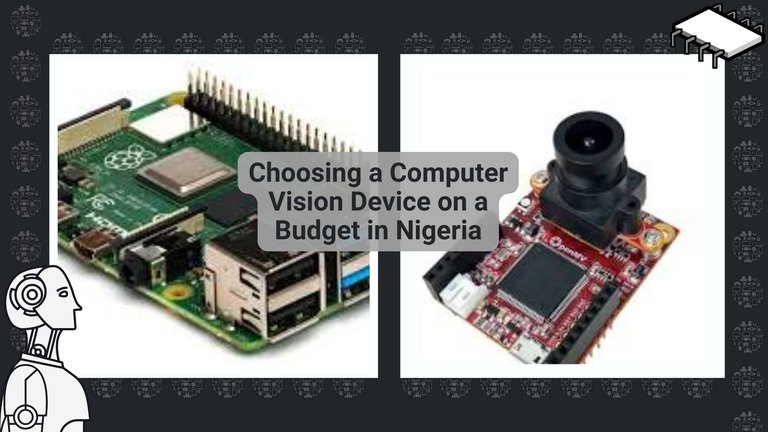 ---
---
All these were going through my mind as I was serving AliExpress and trying to order a device that I would use for the practical aspect of my Computer Vision Course on Cousera. I have kept the course pending because I don't have the components required to study the course, so I thought to see if I would be able to order it soonest.
So I was thinking of ordering one of two devices, either a Raspberry Pi 4 or an OpenMV (Open Machine Vision Device). Both devices can be used for what I need them for, but the prices of these devices are not smiling at all.
So let's take a look at these devices: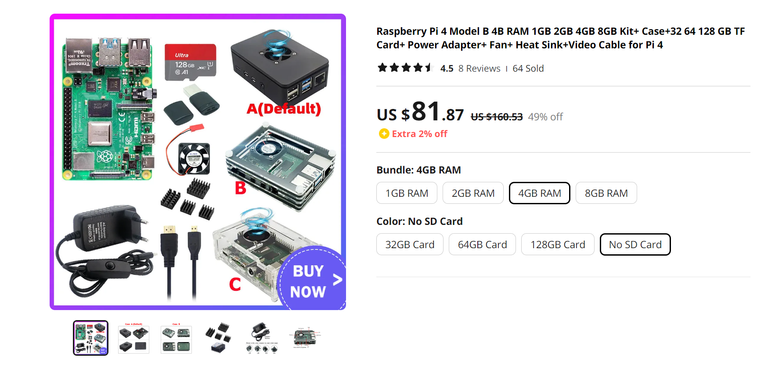 The Raspberry Pi Device [1]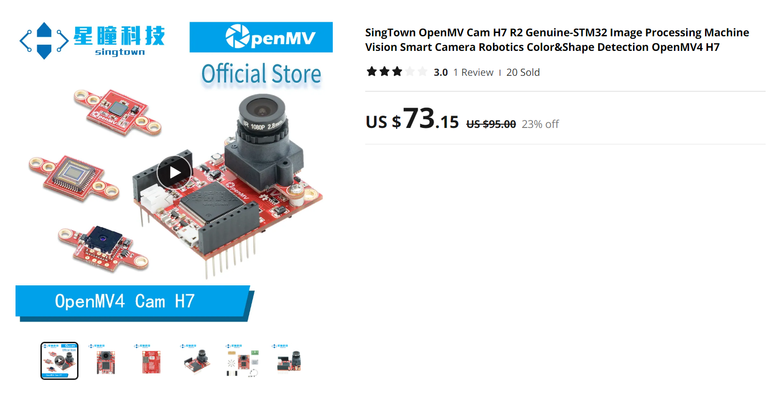 The OpenMV Cam H7 Device [2]
From the looks of the prices, the OpenMV camera H7 is looking quite cheaper than the Raspberry Pi. This is because the Raspberry Pi is faster and can also be used for general-purpose tasks, while the OpenMV is specifically for machine vision tasks.
The reason why I chose to make use of the Raspberry Pi regardless of its high price is the fact that I could also want to use it for other projects in the future that may not be necessary for machine vision. Also, I plan on progressing to using it for my final year project, which involves applying machine learning to a drone to detect maize plants and classify their diseases.
This also reminds me of one more device that was suggested by a friend of mine, which is the Jetson Nano. The reason I did not consider this is because of the price of this device. Although this device is much more powerful than the Raspberry Pi, it would definitely process more data.
Here is the price of the Jetson Nano on the market:
Jetson Nano Device [3]
Now look at this! The price of this device can buy me two Raspberry Pi devices and a meal for two days. I would have preferred to get this device instead, but I cannot afford to spend that much money all at once.
The only way I can afford any of this device is through Hive, and I don't intend to power down at all, as one of my top goals for the year is to grow my Hive Power to the best I can. So I would probably look towards saving some HBD, but I can still afford the Raspberry Pi 4.
---
---
The Difficulty In Getting One Of these Devices
A dollar is now 1000 naira, which is quite too much for people living in Nigeria, as the minimum wage in this country is now $30. The funny thing is that most of the highly paid monthly jobs are not so high again due to the devaluation of the currency.
It would have been a lot easier for me to get this devices by just telling my parents to get them for me but with the way dollar is, I think they have bigger challenges at hand to solve that is coming ahead like My School Fees, and Cost of Final Year Project.
Hopefully, all will be well soon.
---
Sources: [1] [2] [3]
---
---
𝙰𝙱𝙾𝚄𝚃 𝚃𝙷𝙴 𝙰𝚄𝚃𝙷𝙾𝚁
---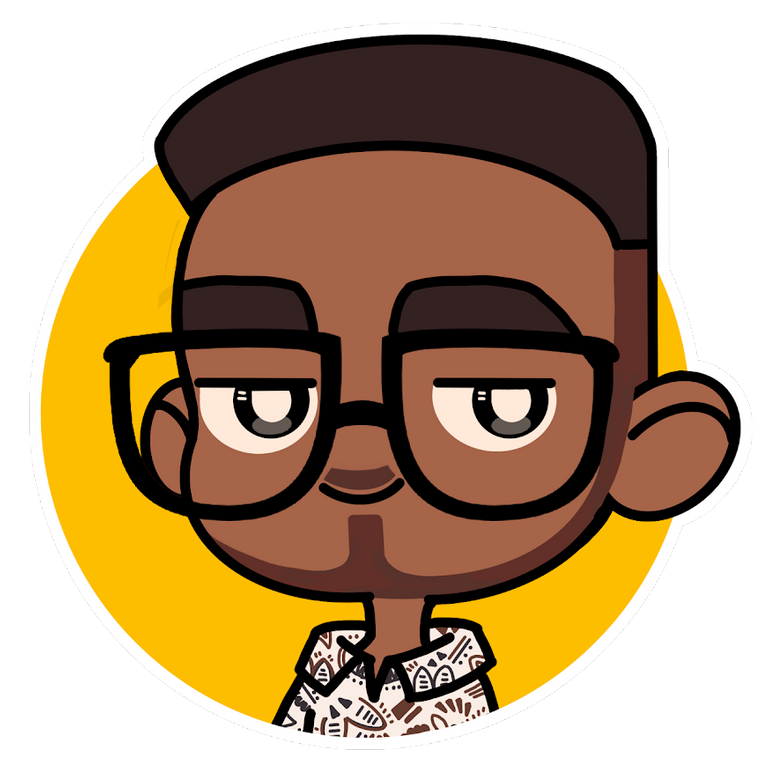 Designed by @ grisvisa
Starstrings01, also known as Giftedhands, attends the Federal University of Agriculture in Abeokuta to study mechatronics engineering. He is a lover of the hive, a guitarist from Nigeria, and a student.
His ambition on Hive is to be more than just an ordinary blogger; he wants to be someone with a purpose. That's why he started the newbies initiative @newbies-hive to help guide and support newbies. Please follow the @newbies-hive curation trail by clicking here.
He tries to juggle education with being active on the chain, but his love and passion for Hive keep him on track..
---
All images are mine except where indicated otherwise
All gifs included are powered by Tenor
---
Some posts you might be interested to read:
QUALITY ENGAGEMENT Vs. QUALITY CONTENTS Vs. GAINING VISIBILITY ON HIVE
BEING UNIQUE DOESN'T MAKE IT ORIGINAL || HIVE REWARDS ORIGINALITY
---
---