Nervous before my next race
Hi, friends!
Tomorrow on Saturday and again of Sunday I have two small races with the new car just to try it and find the feeling behind a steering wheel.
I have the car for one week now and I have done only maybe 5km with it. As I wrote before the biggest problem at the moment is the racing fuel because we don't use that fuel that much in our national championship so we must ask our neighbors from Slovenia to send us some racing fuel.
Tomorrow is the first race and I still wait for the fuel. I will have 30-40 liters in maybe half an hour so I guess that everything should be fine with that.
Guy who had to transport it to the race venues with his truck told me today that he can't do that for me because his truck's alternator got broken today.
So that is another reason to be nervous. If we won't have a car transport, I can drive there on the wheels so I can only hope that there won't be any mechanical problems.
I also hope that our engine and transmission will be fine tomorrow when I will try the car competitively for the first time.
Tomorrow's race is called chronometer and held on a bigger kart track with some chicanes. I will write tomorrow after the race.
PLEASE KEEP YOUR FINGERS FOR ME!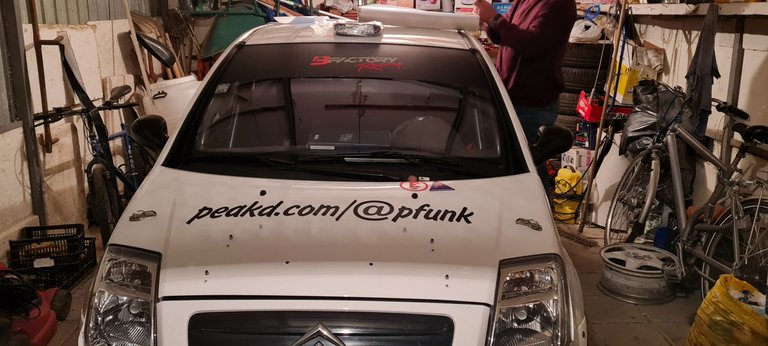 Follow @pfunk and @themarkymark for newest witness news.
Follow @druckado because they wanted to help us.
Great attitude from crew at @minnowsupport :)
Grab a beer and enjoy!
Cheers!
---
---