🐜🐸 Xylocopa Sonorina In Passionflowers And A Friendly Frog 🐸🐜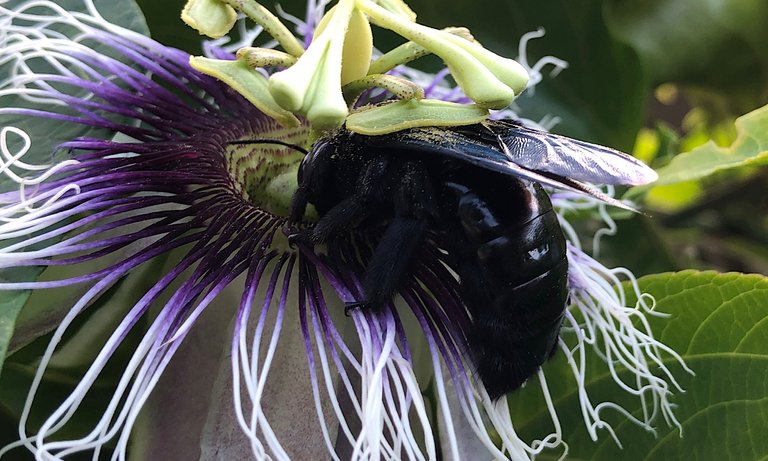 Hi all! Today I found insects and I got pictures of a "xylocopa sonorina" pollinating a passionflower. There are so many passionflowers and a few xylocopa sonorinas flying around those flowers.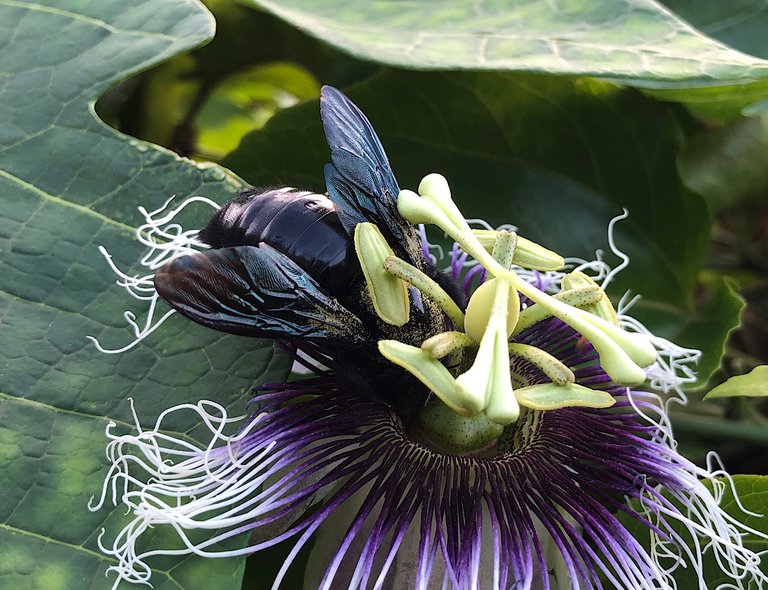 While taking pictures, it nearly hit my face many times. It surprised me a lot, but I am not scared of it but I scared it bite me and make me hurt.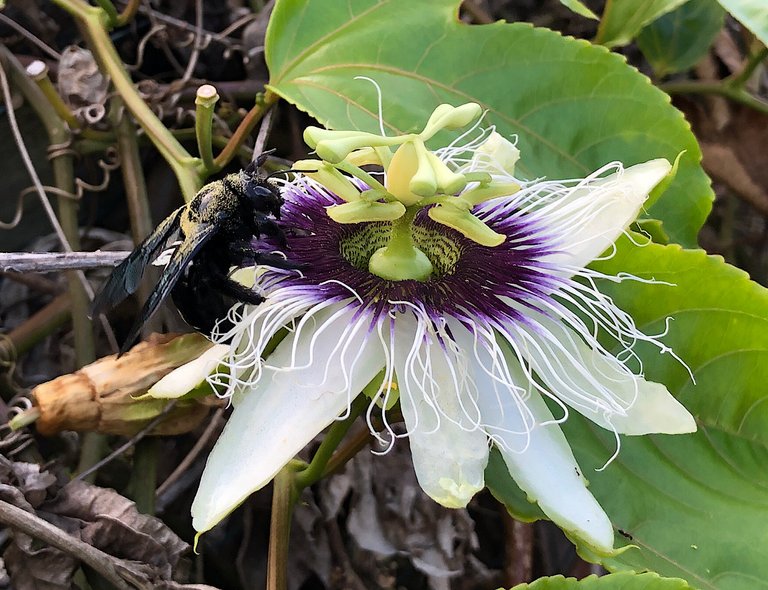 I often see this kind of insect over there a lot and I sometimes try to get pictures of them, but when I get close to them they fly away all the time.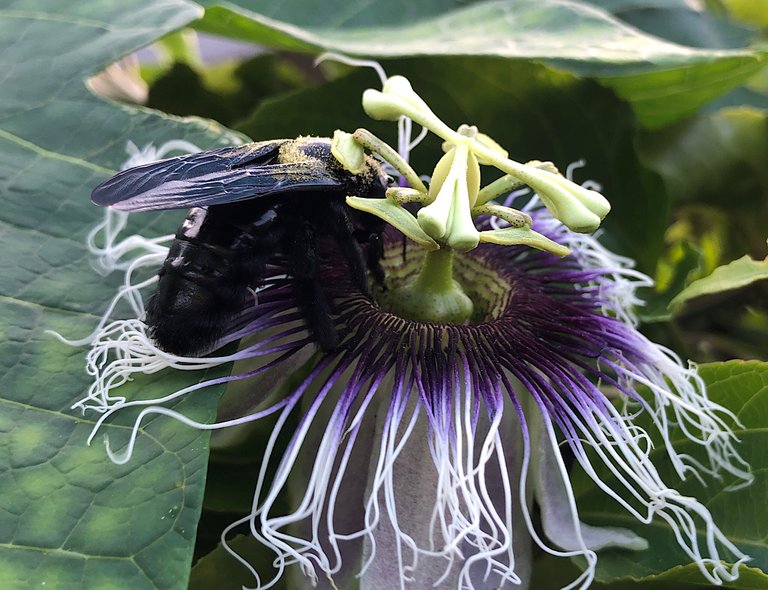 But I'm lucky today, it let me got close to it and take pictures. It left to another passionflower and came back to the same place so many times. I need patience with it for got these pictures.
Have you ever had this insect bite you? I have never this insect bite me but I used to hear from the other people.
This frog came and stopped at the door of my apartment. It looks like want to enter our apartment, but can't enter because the door is closed.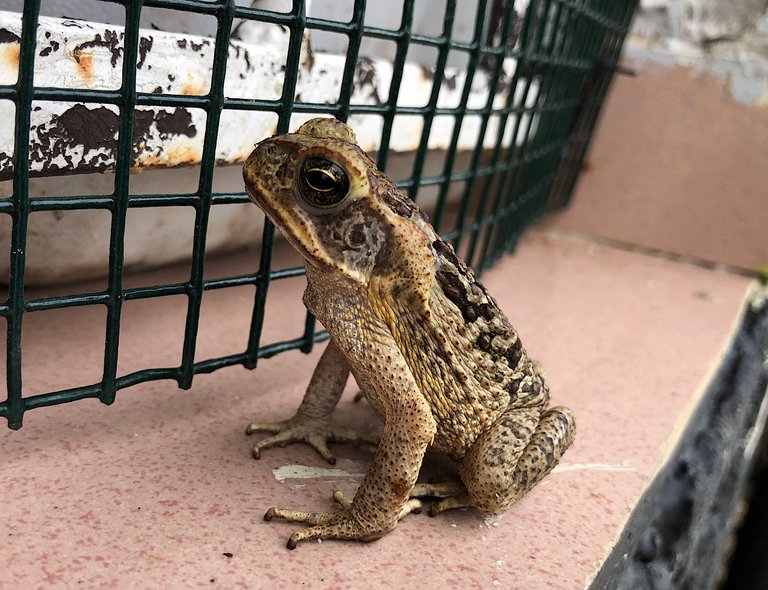 It is waiting there and do not go to another place. Maybe it wait us open the door for it inside the house. I saw it still over there a long time and I get my phone to took some pictures of it.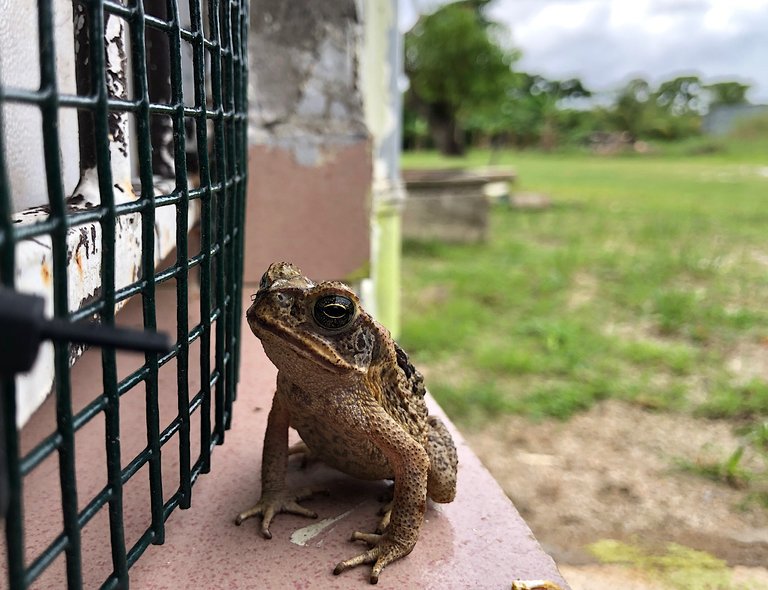 When I take pictures of it, it looks at me but it still doesn't move over there. My phone camera is very close to it but it's not scared of me or my phone. I think it feels like friendly with us. Have a wonderful time everyone and stay healthy everywhere you are. ❤️🐸🌺

CLICK HERE TO JOIN HIVE AND START EARNING CRYPTO LIKE US
---
---