Found Some Acytolepis Puspa, & Picking Rocks At The River! 🪨🦋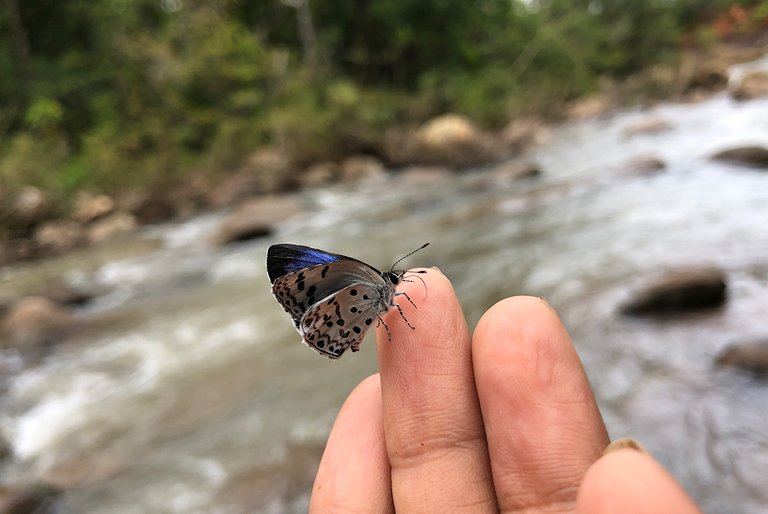 This morning I hope my uncle and my brother pick rocks out from the water. This morning has many butterflies flying around us. I stopped working for took pictures of them but they are not let me get photos of them.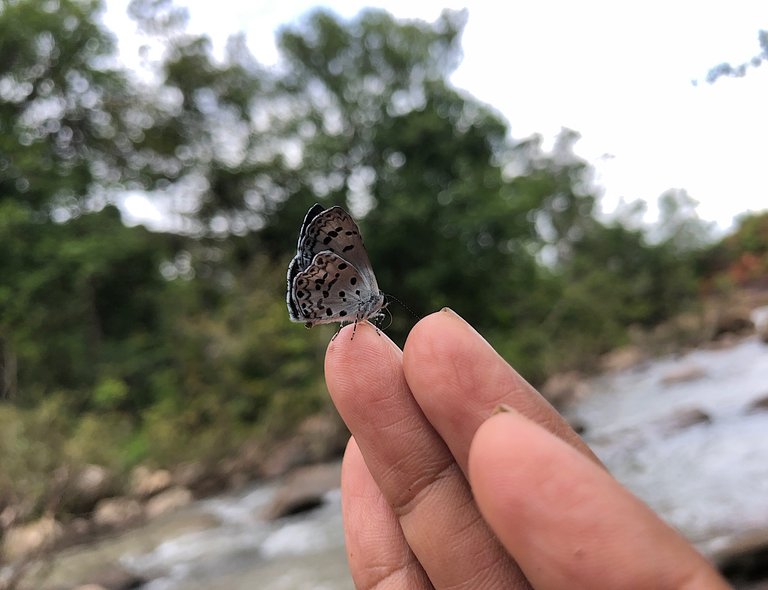 When I was tired, I rested on a large rock and listened to music on my cell phone. And this butterfly stopped on my phone and it walked on my hand. This is a good opportunity for me to take pictures of it.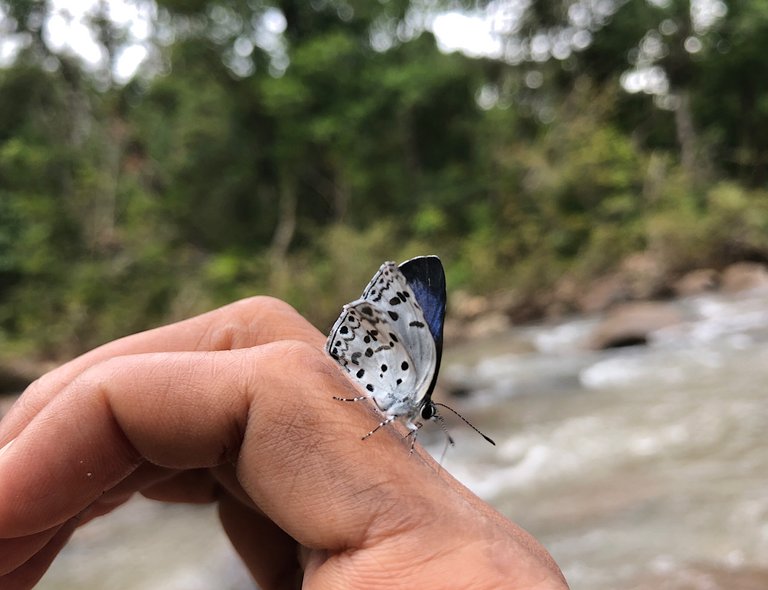 It's just stopped in my hand for a moment and flew and stopped another place.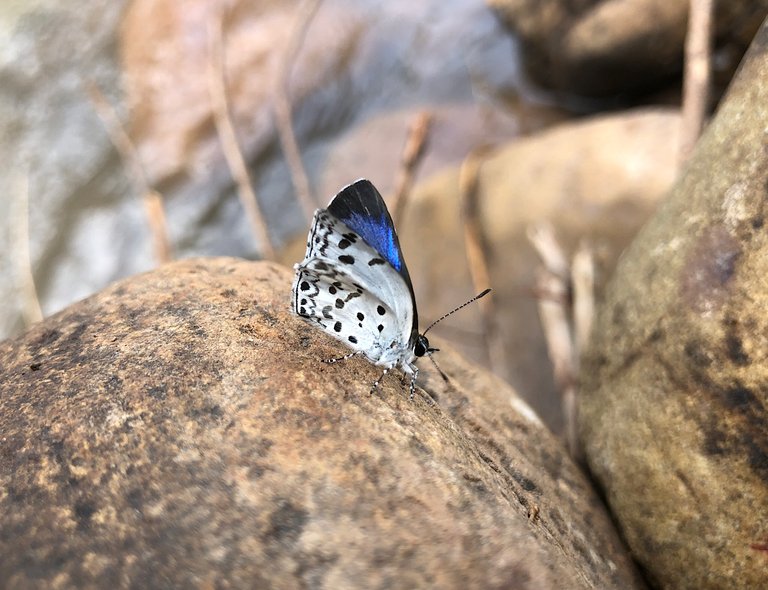 I followed it for more pictures and I went to pick the stones for them make stairs.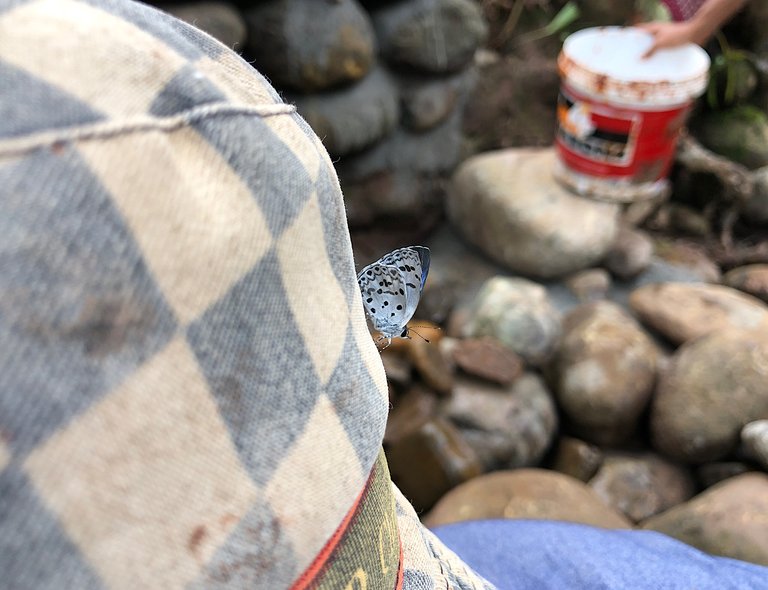 Before I go I give my phone to my little girl and she took more pictures of butterflies for me. There are many butterflies of this kind and have many different kinds and beautiful but difficult to get close to them. I learned its named is Acytolepis puspa normally called hedge blue butterfly. It's a small but beautiful color of behind its wings.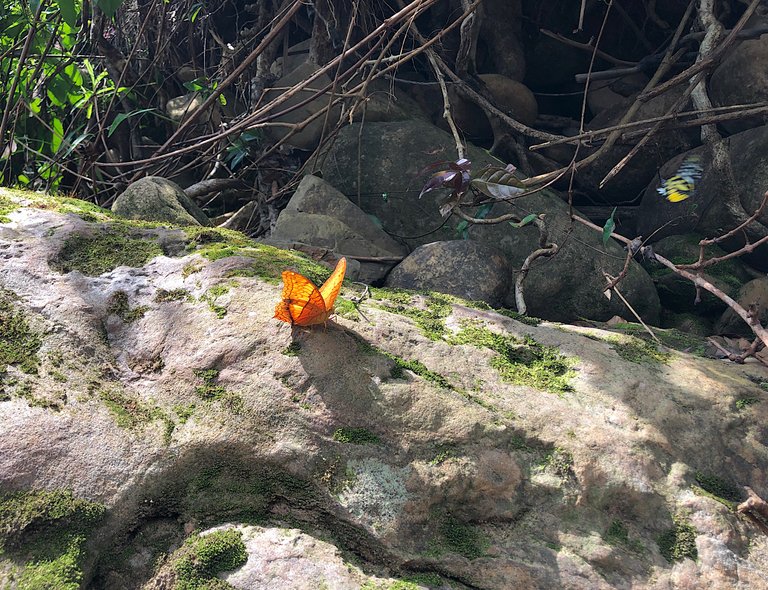 This is orange butterfly and big. I used to know its name also but I forgot now.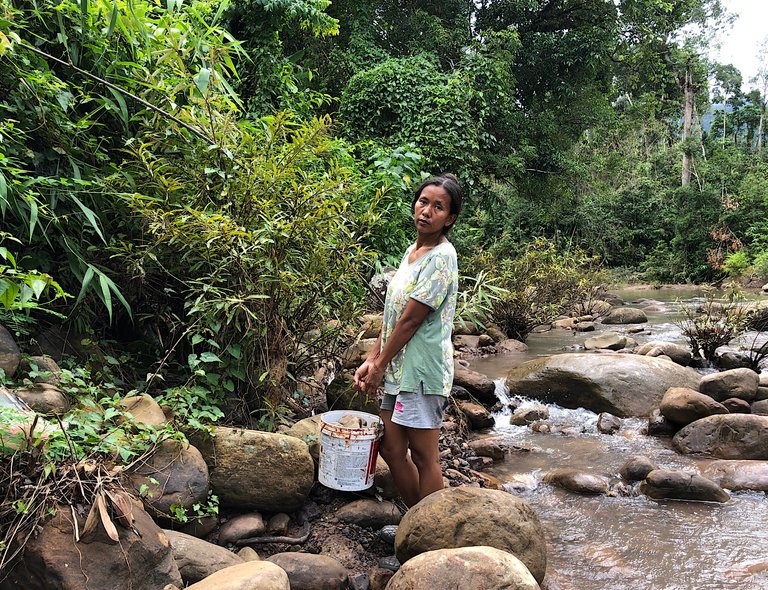 If I pick a big rock, I take only one, but when I pick a small rock, I pick it up and put it in a bucket because I can get them more.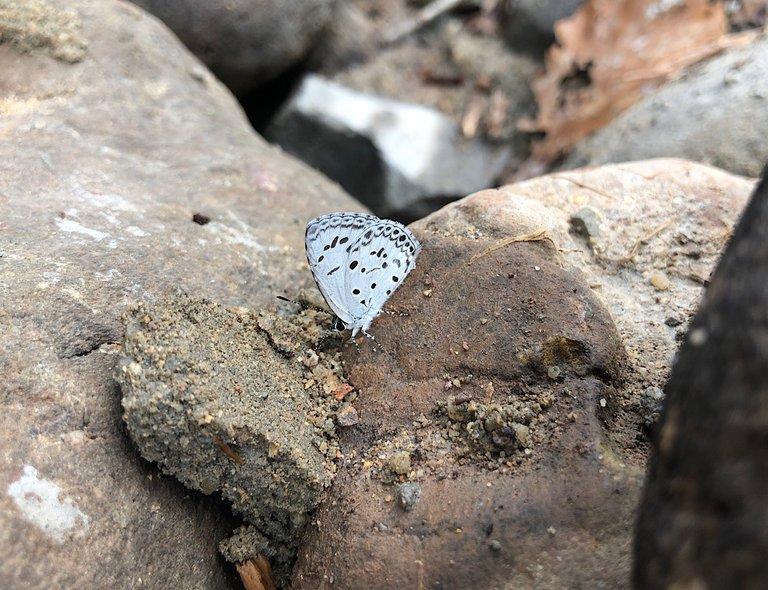 This picture I got from yesterday in afternoon.

CLICK HERE TO JOIN HIVE AND START EARNING CRYPTO LIKE US
---
---