A Snake Visit Our Friends In Cabin 🐍 Happy Lunch Eating Wild Fruit 🍒 And More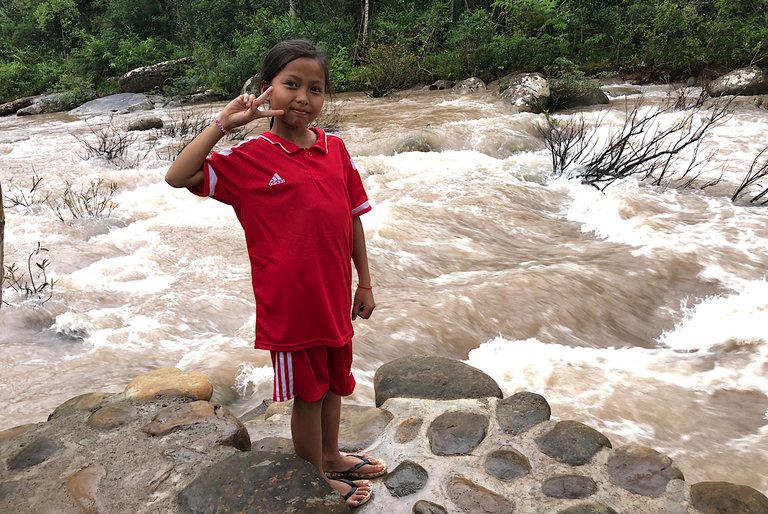 This week has been heavier than last week and the water is heavier too. My uncle and my brother with his son came again for work in last week but can't work because rain every day. So this morning they came back home. Now have only our friend staying and eating with us.
After stopping rain, my Monkey and I went to look at the river and the water flows like this almost every day.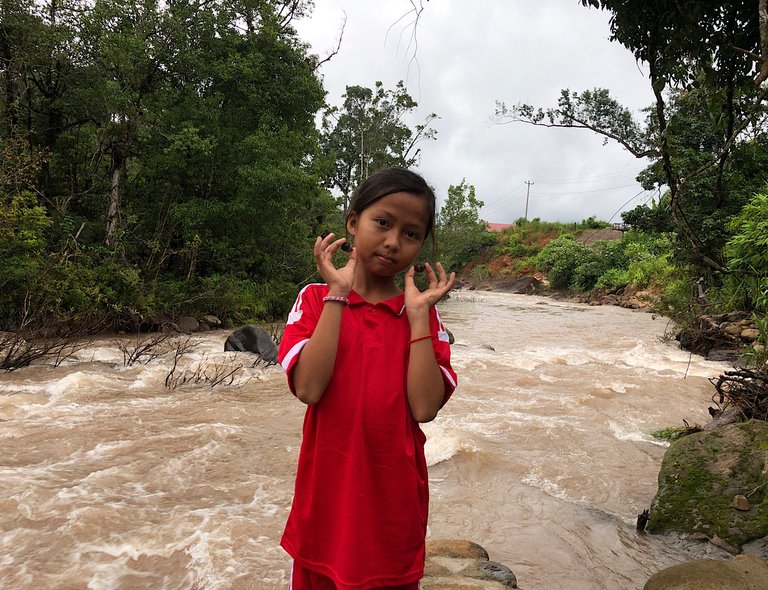 We watched the water and butterflies fly around us many times and then I wanted to take pictures of Monkey from there.
This is the picture I from the bridge in our village and it's not clear water because it's just stopped raining.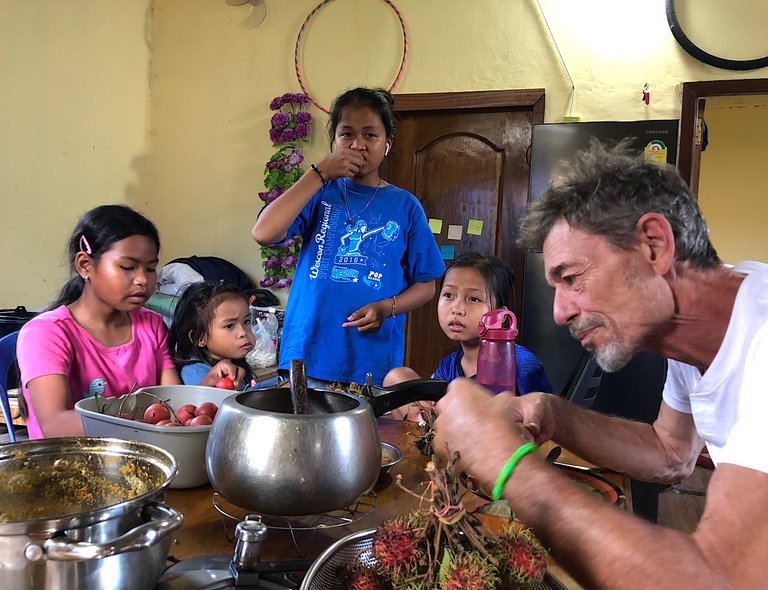 Normally, our family eating with our friend but that day we eat together with Monkey's friends too. That day my husband made Indian food and they said they like it. After eating I have two different fruit for lunch too. We eat and talk a lot about fun and laugh together.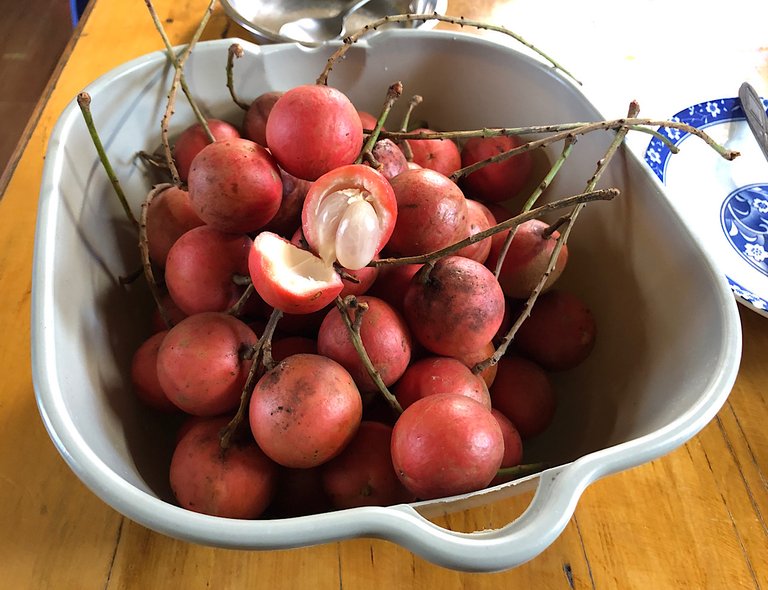 This is the season for this wild fruit, and it is very sour, but there are also some sweet stems. But for sweet stems animals eat before the the people eat. It's the same of burmese grape but different colors and it's growing in jungle.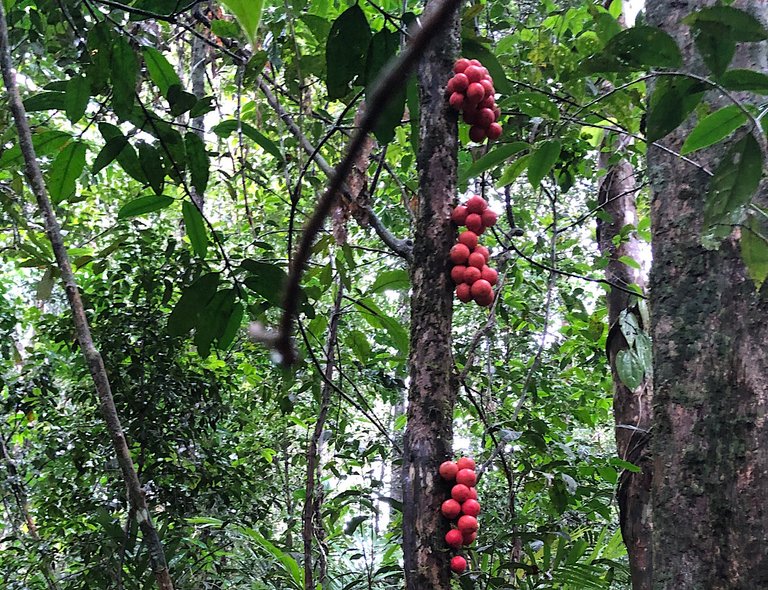 This is its tree and I found it when I climbed the mountain last week. It's a small tree but very tall.
This week when we started eating lunch and our friend called us to look at our cabin because he see a snake in the cabin. He said he was on the bed and he saw a snake in the box of the window.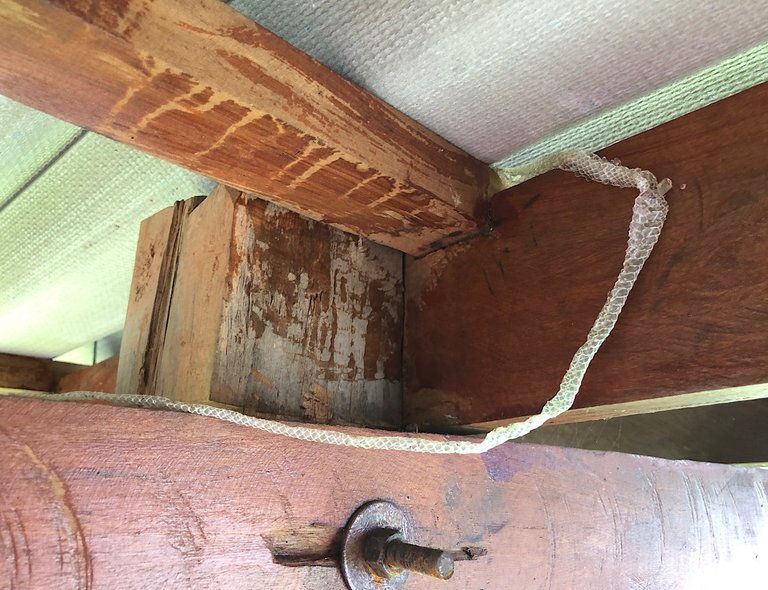 We heard that we go to looking and I called my brother and his son to help remove the snake outside cabin. I was scared of snakes, I did not dare to go in, but I stood outside and I saw a snake shell on the roof.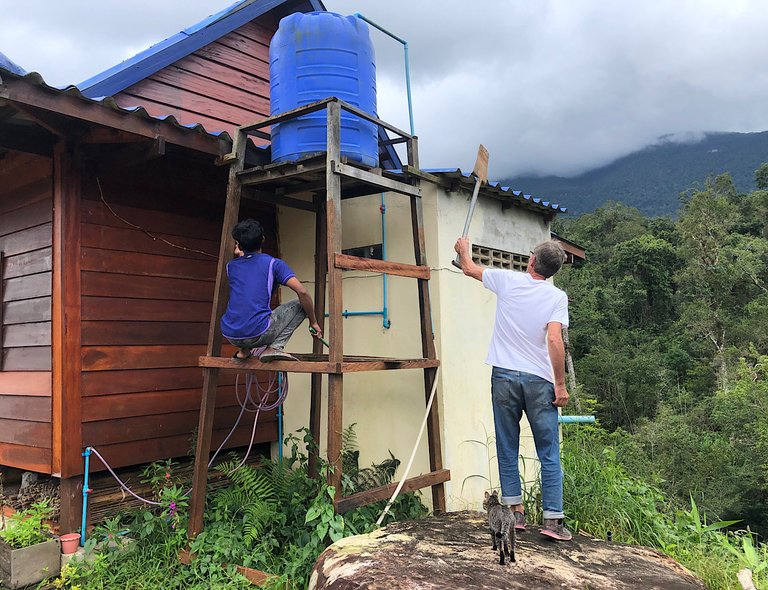 Then it lost in the bathroom and we could not find it. We are trying again and again to find it but still can't see it. Then we go eat lunch. But two days later, my little girl found it near the shell it had left behind. I called my brother to get it out. I just hope it's not coming back again.

CLICK HERE TO JOIN HIVE AND START EARNING CRYPTO LIKE US
---
---