Predators in wood camouflage EN/DE Prädatoren im Holzkostüm
On my daily curation path through Hive, I came across the relatively new account of @dietertd. His post, which tells of his paddling adventure with an engine on the Danube. I took the following picture by friendly agreement to make a meme out of it that spontaneously occurred to me.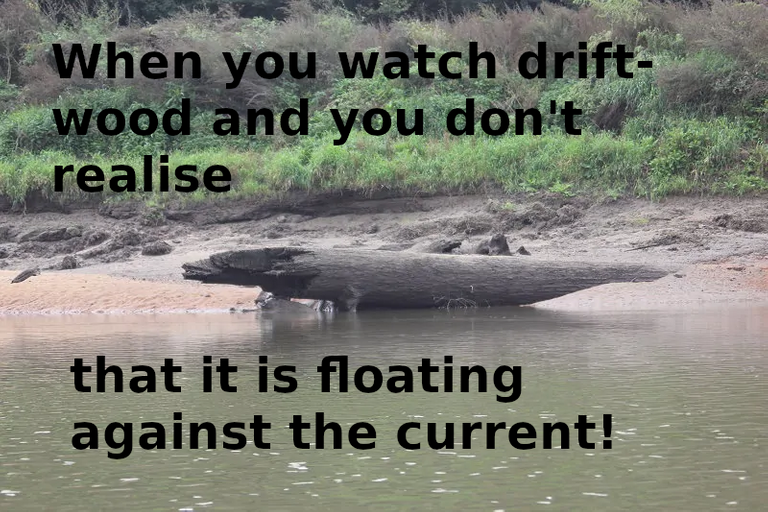 A monstrous creature that you have to see up close. You'd better be a comedian if you're going to risk it, because the crocodile recognises the comedian from the painful experience of the last snack when it realised too late: "Tastes kind of funny".
We'll probably never know if @dietertd was too close, but as a non-fiction writer he's certainly very tasteful. The most important thing is that someone continues his blog.

Prädatoren im Holzkostüm
Auf meinem täglichen Curation-Weg durch Hive bin ich auf den relativ neuen Account von @dietertd gestossen. Sein Post der sein Paddelabenteuer mit Motor auf der Donau erzählt habe ich nach freundlicher Absprache folgendes Bild entnommen um daraus ein Meme zu machen das mir spontan dämmerte.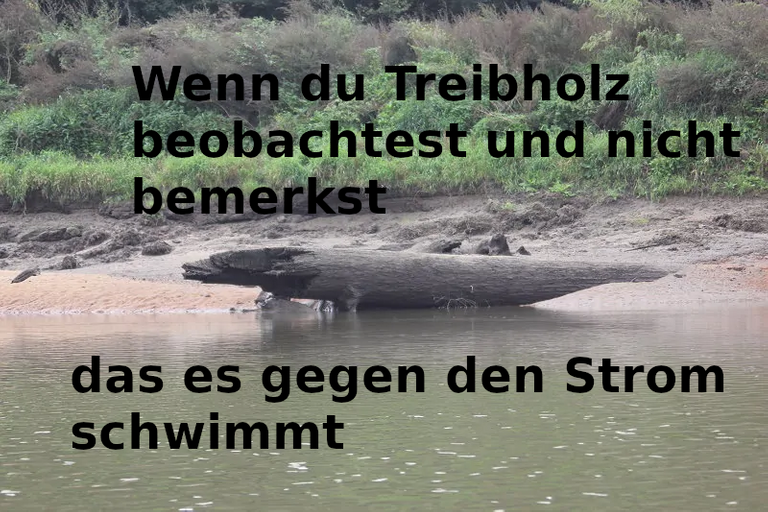 Eine monströse Kreatur die man aus der Nähe gesehen haben muss. Du solltest, wenn du es riskierst am Besten ein Komiker sein, den das Krokodil erkennt den Komiker aus leidiger Erfahrung vom letzten Imbiss als es zu spät bemerkte: "Schmeckt irgendwie komisch".
Ob @dietertd zu nah dran war werden wir wohl nie erfahren, als Sachbuchautor ist er sicher sehr schmackhaft. Hauptsache irgendjemand führt seinen Blog weiter.

---
---