New Pots and Moss for Carnivorous Plants 🪴 How-to Video
---
Today I am going to put some of my carnivorous plants into new pots to give them clean moss before summer comes. Since I usually talk to myself while doing this task, I thought I would turn on the camera and let you all in on my lunacy.
How are they carnivorous?
Well, they do not eat burgers or randomly attack stray dogs. They eat bugs.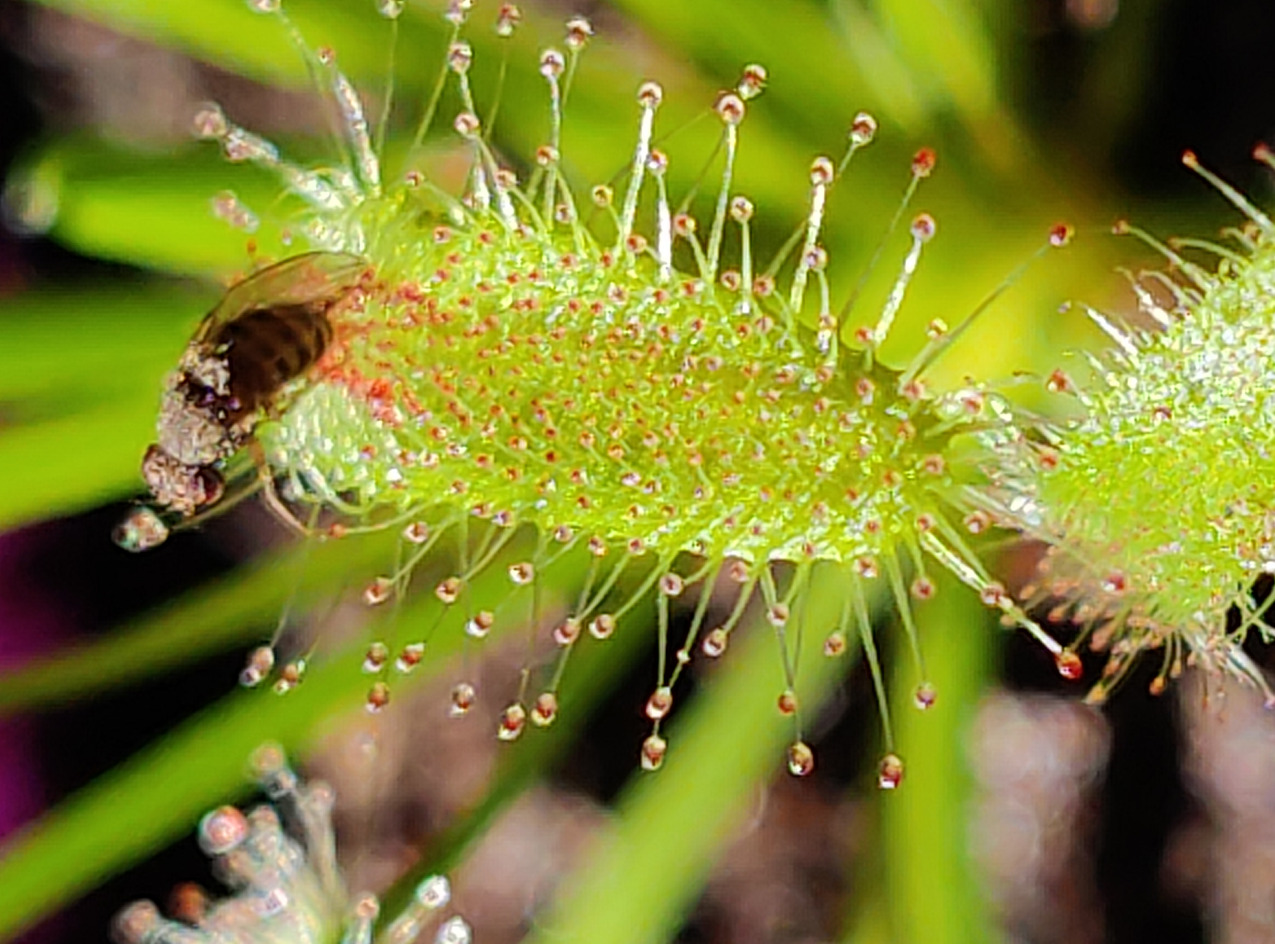 There is no running or chasing, no fly swatters. The bugs see the shiny globules of enzyme or smell the fragrance, they land, and they get stuck. Most bugs enjoy their extended stay, they try to clean their legs off, and then they seem to get stoned and lethargic. Maybe they are drunk - I have never asked one. Hey One, are the bugs drunk?
No answer...
These plants change in winter. They get thicker leaves and conserve energy. Mine are under a grow light on a timer and fed less often than in summer. They get kind of ugly actually.
I am going to drop the ugliest ones into some clean moss today just in case mold or some sort of pathogen had gotten into their moss over winter. I will explain roots and why they need distilled water (no fertilizer or nutrition - they get that from bugs). Then I will show you some of the larger plants and some of their babies.
I only have Butterworts (aka Pinguiculas) and Drosera Carpensis. My other species were sold or died over winter. I will be getting more Venus Flytraps, Filaformis and Binata Multifida in a few weeks. The warehouse does not like to sell plants until they perk up in the warmer weather. For today, you get to see plant maintenance and some of the many babies that have sprouted up.
Yeah, see the video for that stuff. You will see 30 minutes of my 4 hours of maintenance on them.

---
▶️ 3Speak
---
---