Self-denial for the greater good
What a topic to write on, #HiveLearners literally wants us to shoot ourselves on the leg by writing on this prompt but it's well, hehehe.
Talking about self-denial, it is something we do a lot or should I say, it's something I do a lot, but, the truth is that it's always to save myself of the immediate fun probably because I have a target to reach.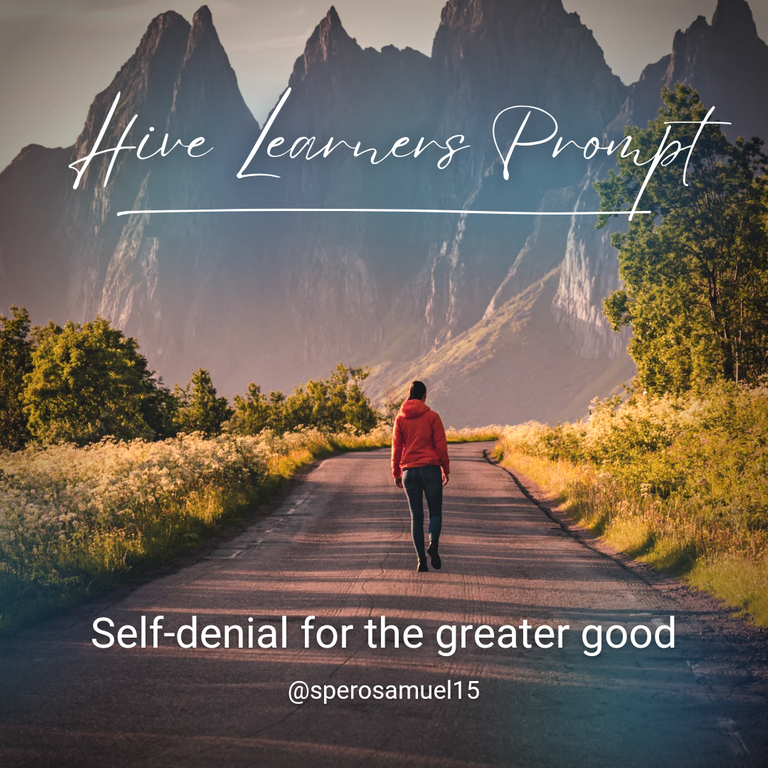 Canva
I will be talking about what I'm denying myself currently and they are two great aspects of my life...

I guess you'll be up for the ride knowing that I'm someone who loves playing football a lot but now denying myself my football boots..... That's quite painful I guess but it's the price I have to pay.
All for the greater good
I can spend the whole weekend playing football and won't even feel perturbed regarding other activities I should engage in and this was something I couldn't control..... I don't have the self-discipline for that yet, too sad.
Coming back from home around April, I knew I couldn't continue that way because I have series of examinations to write till December and my football life was creeping into it a lot.
I made a quick decision to leave my football boots at home, I knew it will really affect the time I spend on pitch because if there's no boot, I won't go to the football pitch.
Ever since I came back, I have been tempted to go get new football boots at the market nearby but I have been winning the temptation,lol but I've spent few hours playing ball for couple of times anyway but not as it was before.
By so doing, I got more time to focus on my books and examinations

Another aspect of my life I'm denying a lot is my movie life.... As it stands now, my drama series list is longer than the number of posts I've made on Hive, lol
It's not that I can't download those drama series, but then, that will be spending not less than 12hours on watching them when I have these series of examinations.
Even though watching these drama series is something I really enjoy doing very much, I don't think it's wise enough for me to do so considering my exams at hand.

In as much as I'm denying myself these fun aspects of life, you might wonder if I still relax at all, hehehe.
Yes I do relax but just with something less time consuming.
It's just that sometimes, we really need to sacrifice something we really love for something we want... Something we really need.
Without Sacrifices, there will be no crown anyway
Instead of watching drama series, I watch 2hours movies when I want to rest
Instead of playing football, I do morning joggings which is less time consuming.
All for the greater good
Hopefully, time will still be there for me to explore and enjoy all the movies and run around the football pitch as much as I want.
---
Thanks for reading and have a great weekend👍
---
---