Give or Don't Receive | What Is The Way Forward?
Words will definitely fail me if I delve fully into this topic because what is all this!
How did we get this bad?
Can we get back in time and make things right?
Is there a glimpse of hope at all?

BRIBERY AND CORRUPTION
If there is a word that needs no teaching to understand fully the meaning, I think that is what you can see up there ahead bolded and centralised.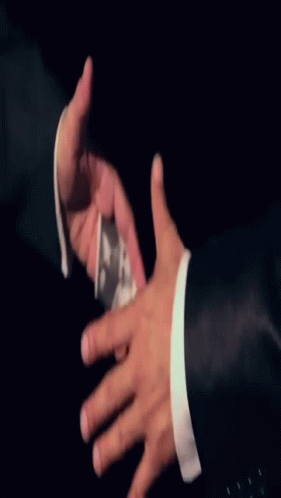 Powered by tenor
Bribery and Corruption has really done a big damage not only to my country, Nigeria, but to the whole world in general; there is no country that does not suffer from this menace as we speak.


How Has It Affected My Country?
I think rephrasing the question is, where has it not affected my country?
This is because I do not think there is any sector left out in this cankerworm eating up my country.
Let's talk about the WASSCE (West African Senior School Certificate Examination) examination we write every year that leads to our exit in the secondary school, is it bribery and corrupt free?
THE ANSWER IS A BIG NO.


Year after year, we see our students, our brothers, our sisters writing this exam with phones and getting hold of the exam questions hours before the exam time and you get to ask yourself,
Who gives them these questions?
Isn't it bribery and Corruption?
These students pay some huge amount of money to get the questions leaked to them and you see them acing the exams even when they do not even deserve to pass at all.
You see students coming into the exam hall just to finish up what they already wrote in their comfort zones using their textbooks.
Yet, these students are graded the same way that students who wrote seeing the exam questions in the hall for the first time and battled to remember all they have read are graded, so sad.
Oh, let's leave what happened then, let's come over to the University Admission Processes.
Ever wondered why that brilliant boy in your street who scored 320 in his jamb exam ended up spending the year at home again?
Do you think he does not want to enter into the University and pursue his dream?
Or
Do you think he loves staying at home?
NO!
It is because someone else who has a jamb score of 200 has someone working in the University and the person gets to submit his name and then he is given the admission over the person that got a higher score; that is the height of what we are talking about, that's it!
You should not be surprised at this because yes, bribery and Corruption takes it's turn In the health sectors too.
Oh, it's the consultant's clinic day.
Some patients wake up as early as 5:00am and embark on a journey to see the doctor and someone else woke up around 9:00am.
The patient who woke up at 5:00am arrives at the clinic and joins the queue already in place and the patient who woke up by 9:00am came and immediately the consultant came, he was the first to see him
Do you know why?
It is because he gave the hospital staff incharge a small money and then his folder gets to meet the consultant first before any other patient.
Very soon also, the internship hustle will start once the fresh graduates are out; you write the whole exams and ace it waiting for an interview to resume duties only to find out that the selection has been done long enough and even though you did well, do you know why he was not selected?
Because he did not use money to sort himself out.
Political Sector | Exercising our Franchise
Ever visited a polling unit before?
Seen how the voters quickly choose their candidate to be voted for based on how much the party agent is willing to give them rather than who is qualified for the job?
Every 4 years, we get to witness such a sight where the voters vote into power someone "who is not qualified" for a post into office not because they do not know but because they were offered incentives in the form of money or other valuables and we get to suffer another 4years shouting for it to be corrected only to repeat the same mistake.
We get to see our election candidates doing some minor things that we are sure they will not continue just like frying akara, roasting corn and many other things even when they know they have no good intention for the citizen but just to hide under the media that they are the right people for the job and the media gets to sing their praises all day long.
Our radio batteries barely last for a day during election campaigns just because of their praises we get to hear nonstop, that is how corrupted our candidates are.
Yes, this also happens here.
Our sports representatives are selected based on who is connected and not who is skillful enough for the job.
Even when you are doing extremely well as a footballer, you are not chosen simply because there is no one that knows you at the upper chamber, is that how it should be?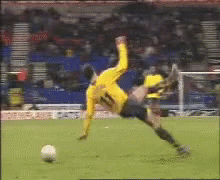 Powered by tenor
Are we looking out for godfathers or are we looking out for who will get the job done in a professional way and get us a win?
Let me not bore you with more because the list will be endless.

What Is The Way Forward?
For a menace deep-rooted as Bribery and Corruption, is there a way to stop it entirely?
With all honesty, the answer is NO!
Is there a way to reduce it?
The answer is YES.
So what can we do to reduce it?
The change we desire to have can only start from what we think, it starts from us.
You all will believe with me that we are the product of what we think
For every action anyone portrays, he or she must have thought carefully about it.
So what do I mean in essence?
We can reduce this menace if we change the way we think; if we change the selfish mentality we have and look towards what will benefit the masses much more rather than what will benefit us alone; if we stop the all about me mentality and look towards the greater good of the masses.
If we could see beyond the walls of what the present can get us and look at what lies beyond the wall of the present in our election candidate selection, it will go a long way in correcting what has gone wrong in the country.
Changing our mindset will definitely get many sectors look towards the brighter side.


MAKING THE CONSTITUTION SUPREME
Another way of correcting the wrong is by enforcing our CONSTITUTION.
The problem is not that our CONSTITUTION is deficient in anyway but that the law enforcement agencies are turning blind eye in enforcing these laws probably because they have been bribed to keep quiet and pretend as if nothing is wrong.
My heart bleeds whenever I think about this.
If everyone should be subjected to the law without anyone claiming supremacy over the law, it will really go a long way.
STRICT PROCESS IN SELECTING LAW ENFORCEMENT AGENCIES
These are the various organizations charged with enforcing our CONSTITUTION and maintaining law and order in the country.
If selected without preference or favouritism but clearly based on qualification without any external aid, it will aid in correcting the menace as they will always work based on what they feel is right by the dictates of the CONSTITUTION without trying to cover anyone up.
People that broke the law should be punished accordingly and used to set example for the younger generations to deviate from doing so.
PRESS MEDIA

Powered by tenor
The people always look up to the various press medias for sourcing the right information but most times ends up getting the wrong information from there.
If the press should be made independent and should always release nothing but the truth in the press conferences, it will help in solving the menace.
If anyone is caught defaulting and going against the laws of the country, the media should without bias publicise the news till the last citizen hears about it.
These are few things that I think if kept in place will help reduce the effect of the menace, bribery and Corruption in my country.


I really won't get my hopes high because by the way things are going in this country, it will take atleast a century to get the effects of Bribery and Corruption corrected because the younger generation are growing up to meet these vices and it's effect faster than you can imagine.
Everyone wants to key in to the vicious cycle and there is no one that wants to break that anytime soon
That's the truth and we all in one way or the other is guilty
Believe it or leave it
Tears in my eyes.........
This is my entry for the #hivelearners contest here
---
---