First Experience As An Usher In An Event
Have you ever Ushered before without ushering yourself and in extension, I mean ushering your own stomach?
That was the experience I had yesterday, lol.
Over here In school, our professors render inaugural lectures monthly and it's a tradition for every of the event to have an usher.
Having been attending some of them as a guest, I decided to experience one as an usher.
This prompted me to secure a spot as an usher by indicating to the person incharge.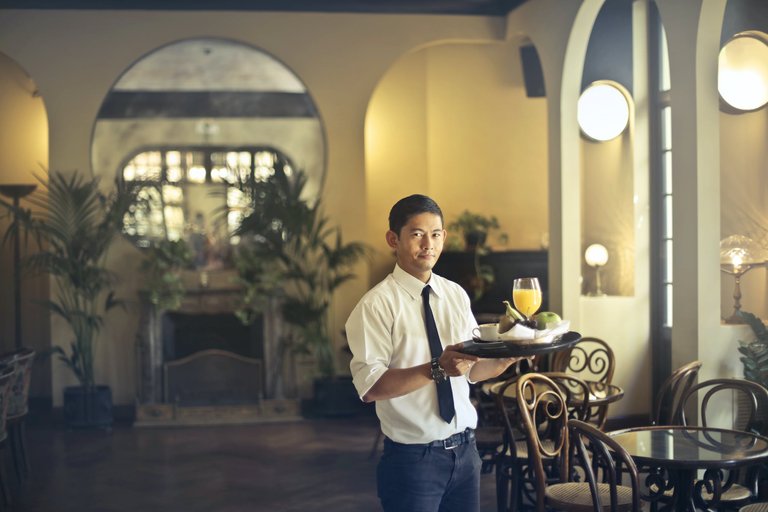 image gotten from here
The professor communicated to us the costume he will like us to attend with and I got that ready and ironed that a day before in readiness for the D-day.
It was finally the D-day and I woke up an optimistic, took my bath and wore my best white with my best tie.... You needed to see me...Freshest usher in view with a bit of ulterior motives
Oh, I didn't tell you, Ushers also get the largest share of foods and drinks and it was my biggest Motivation.... hey! Nah, I'm not a foodie 😂
The event started well and the topic was amazing too.
Here's is the banner for that below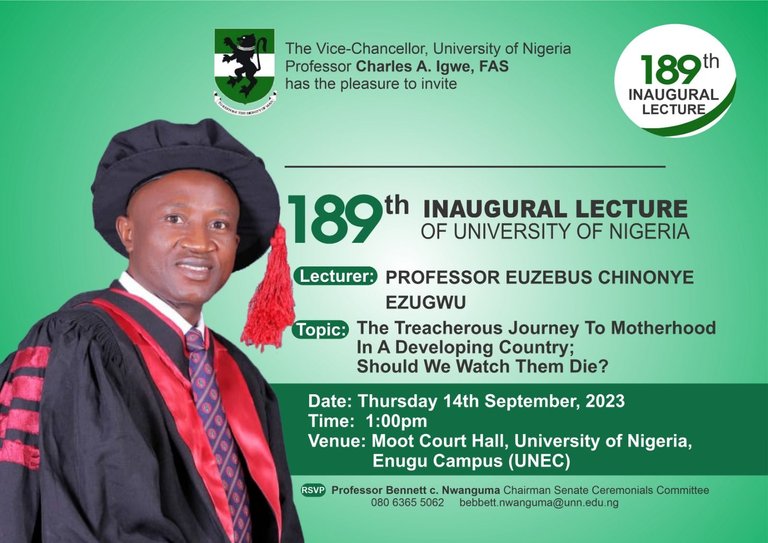 Image Is Mine
In-between the lecture, they brought small chops and we distributed it to everyone around, it was more than enough so we started munching on the ones left.... I felt happy it was going to be an eventful day without knowing the
The lecture finally ended and it was time for reception, we went to the reception venue and so did everyone else.

Work got tedious and we were trying to take food to everyone at the event center... There were two joints... *The event center inside was for the big guns (his fellow professors and consultants down to other doctors) while the other event center was for everyone else probably of lower status that came for the event.
Naturally, more preference was given to the event center inside than the outside event center.
Not long enough, the big giants of rice that came to the event center was reduced drastically and so did other foods.... The drinks were rapidly decreasing with acceleration but ushers were still busy sharing.
Remember, I did the usher job so that I won't miss anything...I wanted to get food, drink, jotter and anything at all that will get to the venue but my eyes opened to reality when they were fighting outside because of drink.
I was like,
Wait oh, has the item 7 packages depleted to the extent that they are already fighting?
It was then I remembered I haven't eaten and I quickly rushed to the table sharing food only to hear that food has finished.
I thought they were playing because ideally they should have brought out food atleast for the ushers.
I left and came back with my ushering tag, lol, because I felt she told me food has finished because I didn't come with it but lo and behold! She told me food has finished even after seeing my ushering tag, heheh.
The way energy left my body is still under calculation, I just went and sat down... Took a drink to calm my nerves down...
The chief usher came and told me that people still needs table water so I could go and share to them
I didn't even look at him talk more of responding him and was just focused on my drink.
I was just saying in my mind..... I have messed up full time 😂
The professor later gave us three thousand naira ($3.5) for our meal, that was when smile came back to my face again.
It was my first experience so I won't complain much but then, expect my return anyother time I decide to go for this event as an usher, hehe
I'll usher my stomach in the right direction first before anybody else, You don't know what's going on.

Thanks for reading and have a nice day👍
---
---