Last Festival Day in Iceland! #Day 124 // ¡Último Día del Festival en Islandia! #Día 124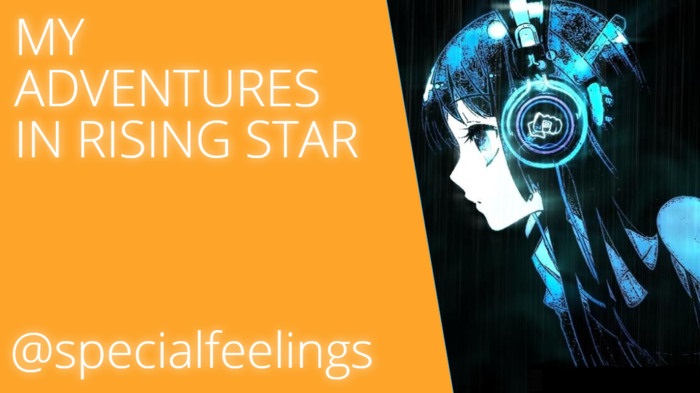 ENGLISH

Good morning! After 2 days full of great joys let's see how I continue to progress in Rising Star. I hope you have a good day and are starting the week well.
RANKING
Yesterday I broke my record with the highest position achieved thanks in large part to the packs I had acquired. This is my position today.

I'm down one position from yesterday, which is not bad. I lowered my score in the weekly minutes played, so it's normal to go down in the ranking. I'm still in the top 100 one more day and that's the important thing. Also, I seem to be starting to move away from the danger of dropping out of the top 100 more and more.
FESTIVAL
Today is already the last day of the festival in Iceland. From tomorrow it will be held for a week in France. This way we leave Northern Europe behind to welcome the festivals of Southern Europe.

If you haven't got the Icelandic wristband yet, there is still time, so hurry up because in a matter of hours the Icelandic festival will close. The bracelet looks this beautiful and in my opinion it is one of the most beautiful so far together with the Finland😍 bracelet.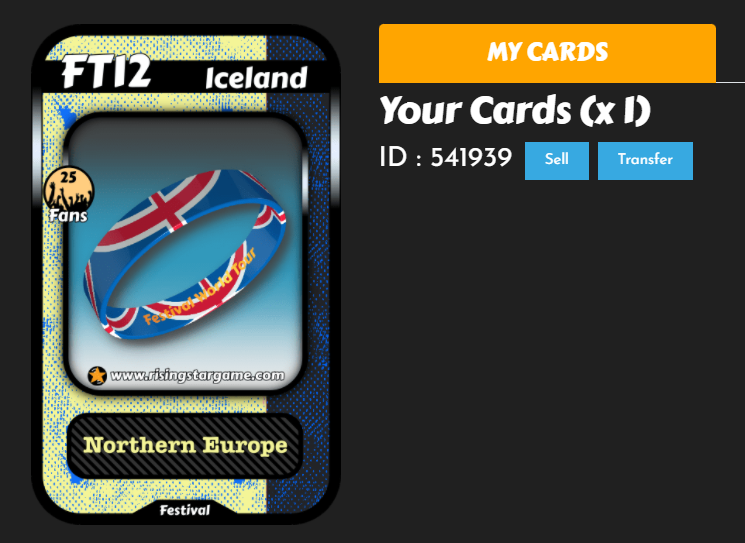 There have already been 12 festivals including the Iceland festival that is currently taking place, so in total 12 festival bracelet cards. I am lucky to have been able to get all of them. This is one of the most important goals in Rising Star, as I would like to get the wristbands from all the festivals.

There is also an option that I don't often discuss and that is that you can combine all the festival cards of a particular area to create a festival card of a band member. I'm not going to do that for now, as I want to keep the festival wristbands.
MISSIONS
Little by little I continue to progress and from time to time I receive some rewards for completing missions a specific number of times. Today I received 2 rewards for completing 300 times one mission and 600 times another.


These little achievements help a lot to keep progressing and are always appreciated.
In the main missions I am in the 3rd zone where I have unlocked 5 missions. I only have 2 left to unlock to access the last zone of the game. The next mission I need to unlock requires me to reach level 175 and right now I am at 156 so it will take me a few weeks to achieve it.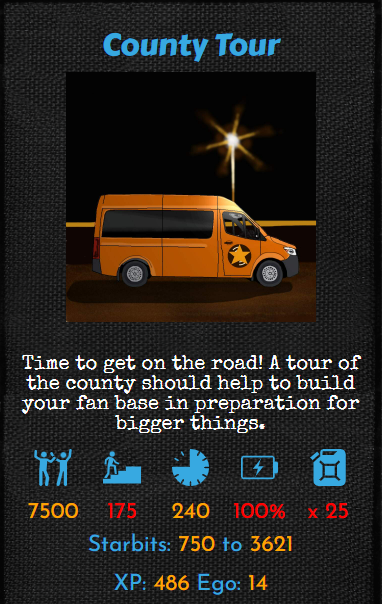 I will also need 15 more cans of petrol, as it takes 25 to unlock it and I already have 10. Their cheapest price on the market is 5000 starbits each card.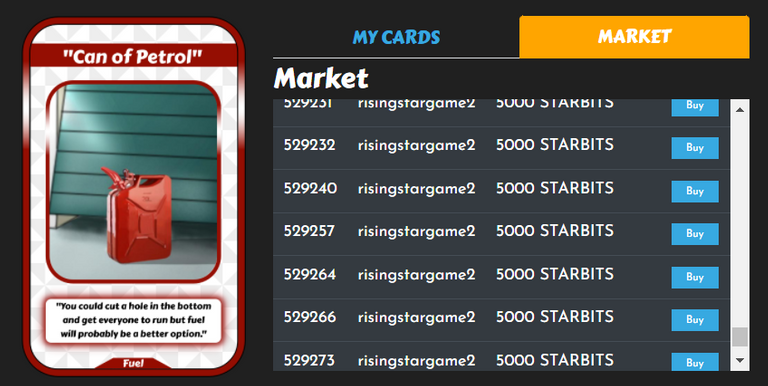 MY PROGRESS - DAY 124
TOTAL MISSIONS: 4167
CARDS: 952
PERMANENT FANS: 33540
LUCK: 9016
SKILL: 50797
IM: 603
LEVEL: 156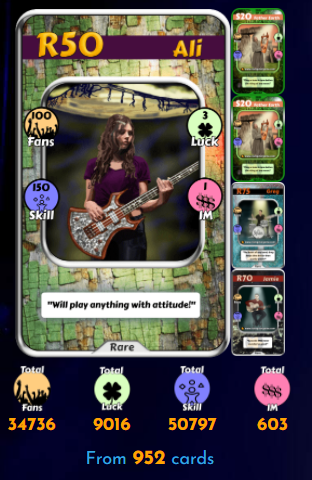 RANKING

And that's all for today! I'm quite happy and satisfied to stay in the top 100 one more day and see that I'm settling in better positions. Hope to see you all tomorrow at the new festival. See you tomorrow!💋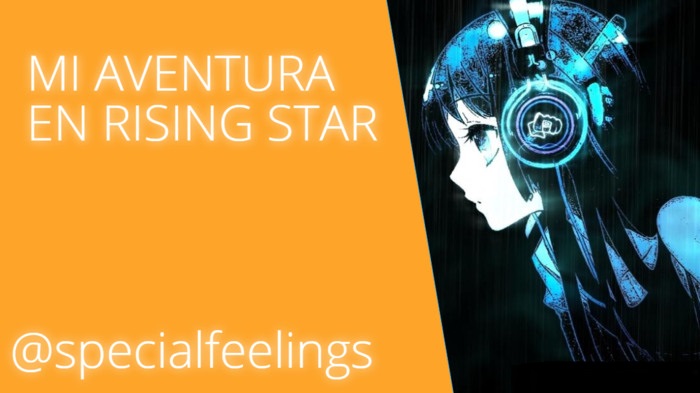 ESPAÑOL

¡Buenos días! Después de 2 días llenos de grandes alegrías vamos a ver como sigo avanzando en Rising Star. Espero que tengáis un buen día y estéis empezando la semana bien.
RANKING
Ayer batí mi record con la posición más alta alcanzada gracias en gran parte a los packs que había adquirido. Esta es mi posición hoy.

He bajado una posición respecto ayer, algo que no está nada mal. Bajé mi puntuación en los minutos semanales jugados, por lo que es normal que baje en el ranking. Me sigo manteniendo en el top 100 un día más y eso es lo importante. Además, parece que empiezo a alejarme del peligro de salir del top 100 cada vez más.
FESTIVAL
Hoy ya es el último día del festival de Islandia. A partir de mañana se celebrará durante una semana en Francia. De esta manera dejamos atrás al norte de Europa para dar la bienvenida a los festivales del sur de Europa.

Si todavía no habéis conseguido la pulsera de Islandia aún estáis a tiempo, así que daos prisa que en cuestión de horas el festival de Islandia echará el cierre. La pulsera se ve así de bonita y en mi opinión es de las más bellas hasta el momento junto con la de Finlandia😍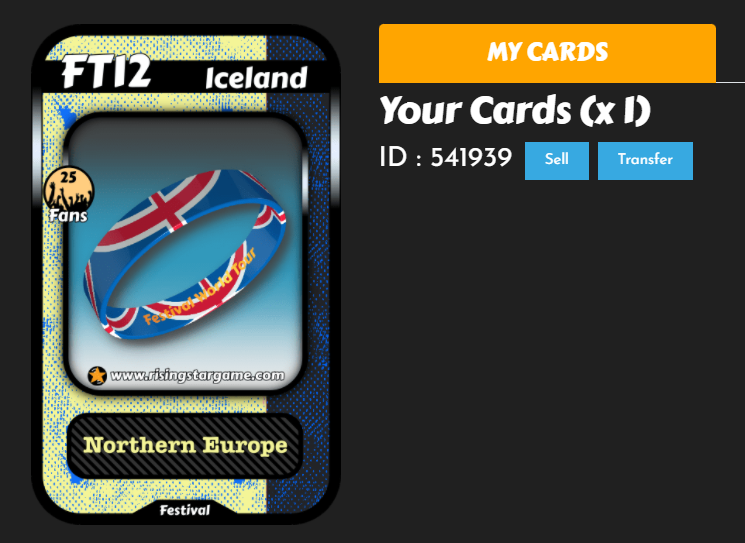 Ya se han celebrado 12 festivales incluyendo el de Islandia que se está celebrando actualmente, por lo que en total son 12 cartas de pulseras de festivales. Tengo la suerte de poder haber conseguido todas. Este es uno de los objetivos más importantes en Rising Star, pues me gustaría conseguir las pulseras de todos los festivales.

También hay una opción que no suelo comentar y es que puedes combinar todas las cartas de los festivales de una zona concreta para crear una carta de festival de un miembro de la banda. Particularmente por ahora no lo voy a hacer, ya que quiero conservar las pulseras de los festivales.
MISIONES
Poco a poco sigo progresando y de vez en cuando recibo algunas recompensas por completar misiones un número concreto de veces. Hoy he recibido 2 recompensas por completar 300 veces una misión y 600 veces otra.


Estos pequeños logros ayudan mucho a seguir avanzando y siempre se agradecen.
En las misiones principales me encuentro en la 3º zona donde he desbloqueado 5 misiones. Tan solo me quedan 2 por desbloquear para acceder a la última zona del juego. La próxima misión que necesito desbloquear requiere alcanzar el nivel 175 y ahora mismo me encuentro al 156 por lo que me llevará unas cuantas semanas lograrlo.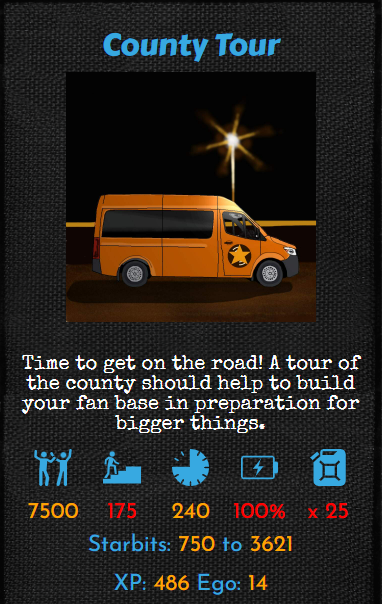 También necesitaré 15 cans of petrol más, ya que para poder desbloquearla se necesitan 25 y ya tengo 10. Su precio más barato en el mercado es de 5000 starbits cada carta.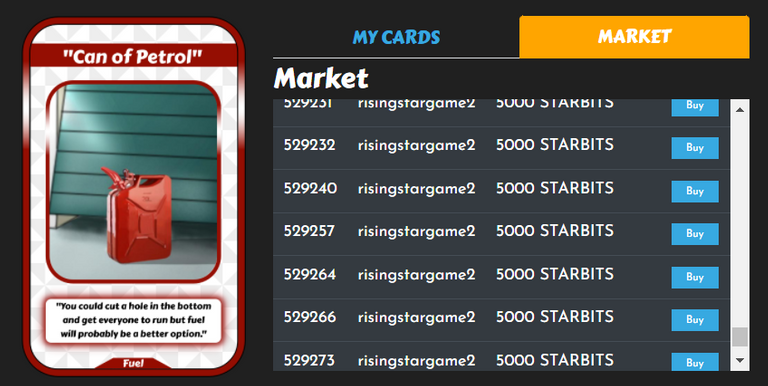 MI PROGRESO - DÍA 124
MISIONES TOTALES: 4167
CARTAS: 952
FANS PERMANENTES: 33540
LUCK: 9016
SKILL: 50797
IM: 603
NIVEL: 156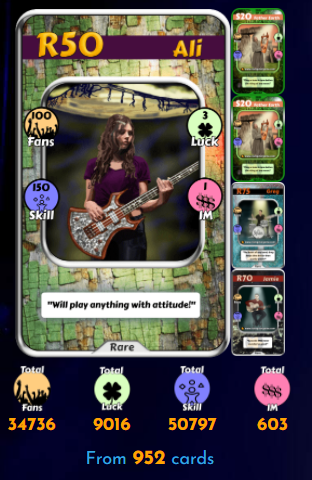 RANKING

¡Y eso ha sido todo por hoy! Estoy bastante contenta y satisfecha por permanecer en el top 100 un día más y ver que me voy asentando en mejores posiciones. Espero veros mañana en el nuevo festival. ¡Hasta mañana!💋
---
---