Highest Position Ever! #Day 123 // ¡La Posición más Alta Alcanzada! #Día 123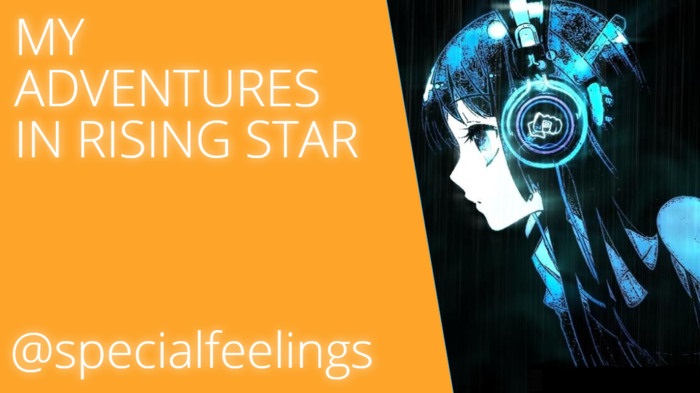 ENGLISH

Good things keep happening to me. If yesterday I got an epic card, today I beat my personal record in the highest position in the ranking. I hope you are looking forward to start the week. I welcome you today Monday with all the energy in the world to my daily space about my progress in Rising Star. Here we go!
RANKING
This is undoubtedly the most important news of the day and as I mentioned before I have beaten my own record in the highest position of the ranking. This is my position today.

I have moved up 4 positions from yesterday and this is the highest position I have reached in the rankings in all the time I have been playing Rising Star. I'm very excited not only because of this record but because yesterday I got an epic card and now this. It's amazing how everything is starting to flow. Being in this position is going to be very positive in my goal to stay in the top 100 because I seem to be settling in more and more.
I hope I don't suffer too much to stay there. My weekly minutes score has practically remained the same as yesterday (only 5 minutes decreased) and the packs have made the difference in my spectacular rise. Undoubtedly yesterday's packs have helped me a lot today🎉.
FESTIVAL
There are only a few days left to leave the Nordic countries and start visiting festivals in southern Europe. The Icelandic festival that is currently taking place will end on October 6th, giving way to the start of the festival in France.

There are only 2 days left to get your Iceland wristband if you don't have it yet. I recommend it to you, I like it the most for its colors and design together with the Finnish one.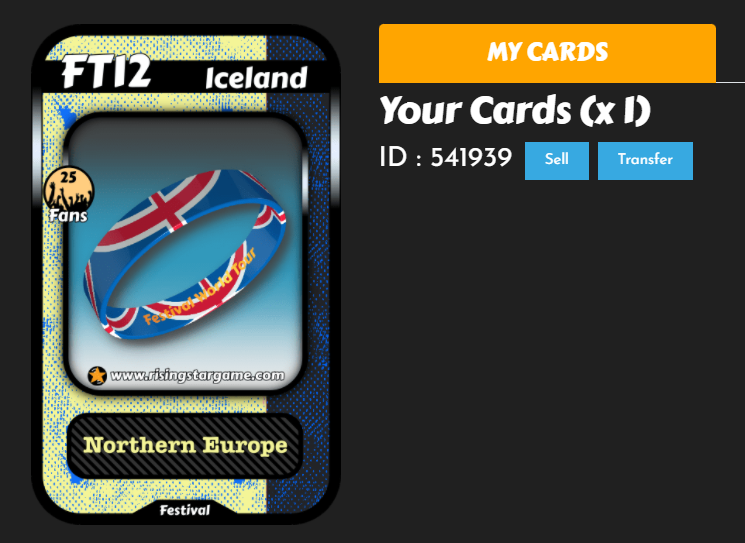 There have already been 12 festivals including the Iceland festival that is currently being held. From all festivals I keep at least one bracelet and my main goal is to get my hands on bracelets from all festivals.Let's keep on the right track!😃

MISSIONS
In the missions I have reached the 3rd zone in which I have unlocked 5 missions. I only have 2 missions left to unlock in this zone to move on to the next one which is the last one of the game. In these high levels it is more complicated to unlock new missions and it takes a lot of time to gain experience and level up. To unlock the next mission I need to reach level 175. Today I am at 155, so I calculate that I will have several weeks to go until I can unlock the next mission. Little by little, the important thing is not to stop advancing.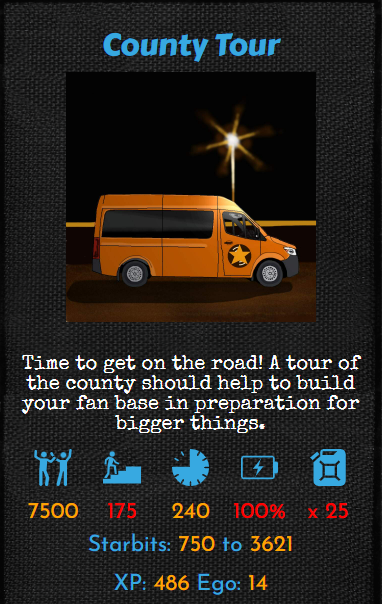 MY PROGRESS - DAY 123
TOTAL MISSIONS: 4136
CARDS: 952
PERMANENT FANS: 33540
LUCK: 9016
SKILL: 50464
IM: 603
LEVEL: 155
RANKING

And that's all for today! I'm delighted for this good streak that I've chained of positive news. I hope to continue to stay in the top 100 and keep progressing day after day.Thank you so much for following my progress one more day.See you tomorrow!💋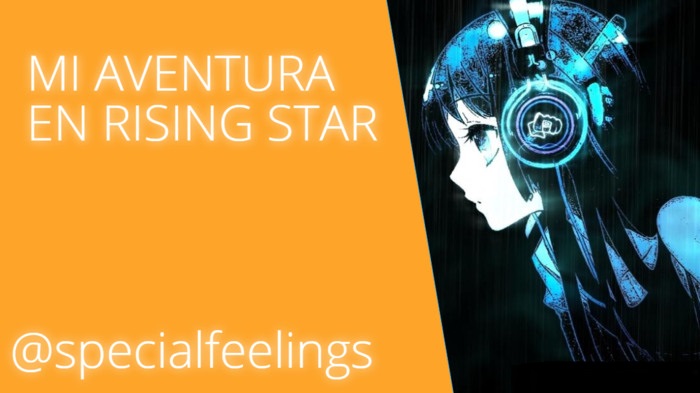 ESPAÑOL

Me siguen pasando cosas buenas. Si ayer conseguí una tarjeta épica, hoy he batido mi récord personal en la posición más alta del ranking. Espero que tengáis ganas de empezar la semana. Os doy la bienvenida hoy lunes con toda la energía del mundo a mi espacio diario sobre mis progresos en Rising Star. Allá vamos.
RANKING
Esta es sin duda la noticia más importante del día y como he mencionado antes he batido mi propio record en la posición más alta del ranking. Esta es mi posición hoy.

He subido 4 posiciones respecto a ayer y esta es la posición más alta que he alcanzado en el ranking en todo el tiempo que llevo jugando Rising Star. Estoy muy emocionada no solo por este record sino porque ayer conseguí una carta épica y ahora esto. Es increíble como todo empieza a fluir. Estar en esta posición va a ser muy positivo en mi objetivo por permanecer en el top 100 porque parece que ya me voy asentando cada vez más.
Espero no sufrir mucho por mantenerme. Mi puntuación de minutos semanales prácticamente se ha mantenido igual que ayer (sólo ha disminuido 5 minutos) y los packs han marcado la diferencia en mi subida espectacular. Sin lugar a dudas los packs de ayer me han ayudado mucho hoy🎉
FESTIVAL
Ya quedan poquitos días para dejar los países nórdicos y empezar a visitar festivales por el sur de Europa. El festival de Islandia que actualmente se está celebrando terminará el 6 de octubre dando lugar a que empiece el festival en Francia.

Quedan solo 2 días para poder conseguir la pulsera de Islandia si aún no la tenéis. Os la recomiendo, a mí es la que más me gusta por sus colores y su diseño junto con la de Finlandia.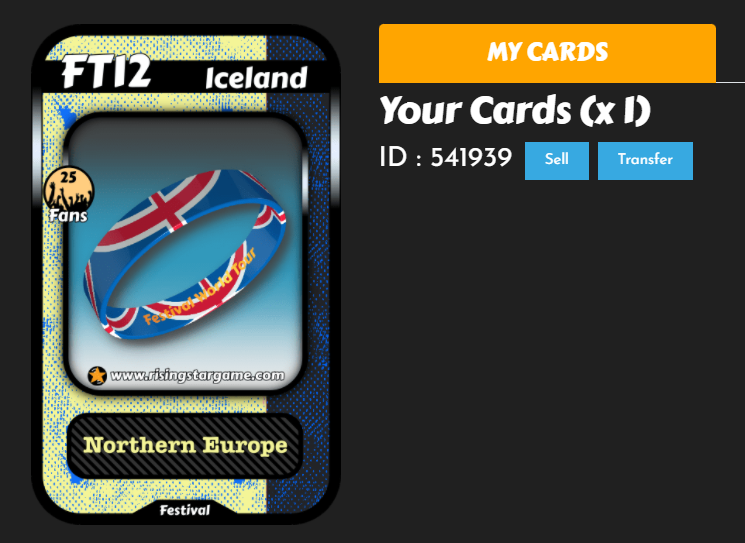 Ya se han celebrado 12 festivales incluyendo el de Islandia que se está celebrando actualmente. De todos los festivales conservo al menos una pulsera y mi principal objetivo es hacerme con las pulseras de todos los festivales. ¡Sigamos por buen camino!😃

MISIONES
En las misiones he llegado hasta la 3º zona en la que he desbloqueado 5 misiones. Ya solo me quedan desbloquear 2 misiones en esta zona para pasar a la siguiente que es la última del juego. En estos niveles tan altos es más complicado desbloquear nuevas misiones y se requiere de mucho tiempo para ganar experiencia e ir subiendo de nivel. Para desbloquear la siguiente misión necesito alcanzar el nivel 175. Hoy me encuentro al 155, así que calculo que me quedarán varias semanas por delante hasta conseguir desbloquear la siguiente misión. Poquito a poco lo importante es no parar de avanzar.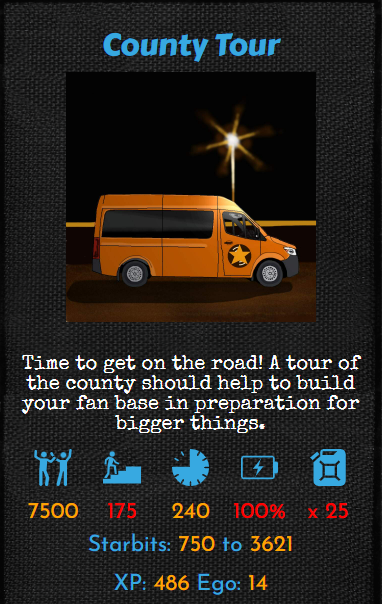 MI PROGRESO - DÍA 123
MISIONES TOTALES: 4136
CARTAS: 952
FANS PERMANENTES: 33540
LUCK: 9016
SKILL: 50464
IM: 603
NIVEL: 155
RANKING

¡Y eso ha sido todo por hoy! Estoy encantada por esta buena racha que he encadenado de noticias positivas. Espero seguir manteniéndome en el top 100 y seguir progresando día tras día. ¡Muchas gracias por seguir mi progreso un día más! ¡Nos vemos mañana!💋
---
---