4000 Completed Missions + Free Pack #Day 121 // 4000 Misiones Completadas + Pack Gratuito #Día 121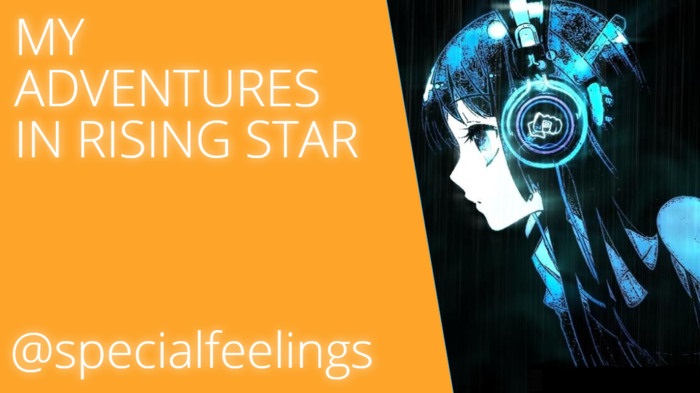 ENGLISH

Wow, 4,000 missions already! It's something I find hard to believe because I practically feel like I started playing yesterday and it's already been 4 months. It's amazing how fast time goes by, I wish we could stop it for a few moments to take a break😄
Well, one more day I want to welcome you to my little corner of the web to talk about my progress in Rising Star on this special day when I reach 4000 completed missions.
RANKING
These last few days my weekly minutes played dropped and my position in the top 100 was in danger, but I managed to hold on. Yesterday I completed 4000 missions and received a gift pack that can help me today to stay one more day in the top 100.

Let's see the cards contained in the pack I received as a gift for completing those 4000 missions.

Well, it was a spectacular pack because it contained 2 new cards that I have added to the collection such as Butch and Brodie. In addition, the 3 cards bring fans and skill. I couldn't be happier with this free pack.
Now let's see if it has played an important role in my ranking today. It may be the key to keep my position in the top 100.

Well, one more day I'm still in the top 100. It's funny because I have dropped 2 positions despite having increased my weekly minutes played and card score. It seems that the other players have been doing their best and are increasing their score as well. It could be said that the pack has been relevant for me to stay one more day in the top 100.
FESTIVAL
The festival is currently being held in Iceland and will end on October 6 when it will move to France. Iceland is the last Nordic country we will visit❄️ With this festival we will finish the Northern Europe area to give way to the new Southern Europe area🎉.

The bracelet we will be able to get at the Iceland festival is one of my favorites along with the one from Finland and it looks this good.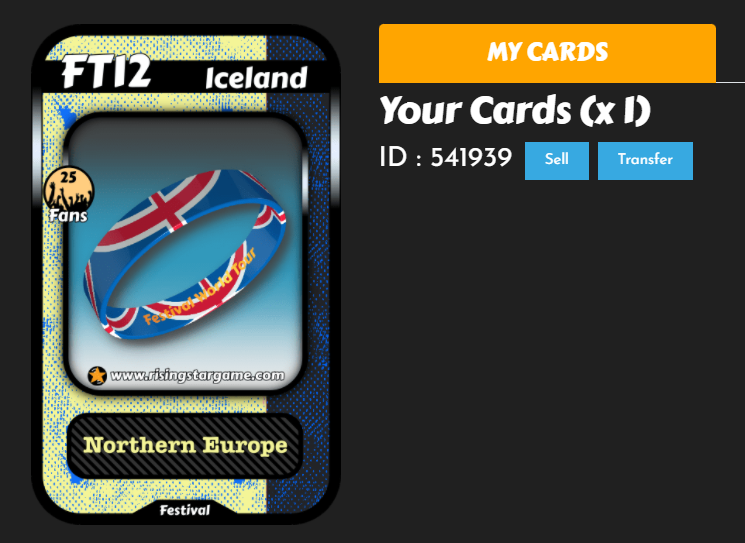 As you can see I already got my bracelet from this festival, which adding it to the ones from the previous festivals makes a total of 12. My goal is to get all the bracelets from all the festivals and so far I have 12/12😊

MISSIONS
When I completed 4000 missions I not only got a new pack but also starbits.

That's a lot of starbits that will help me a lot. In addition, I also managed to complete 500 Full Band Support missions, which gave me 1000 more starbits.

No doubt these rewards are going to give me extra help when it comes to acquiring new packs and continuing to advance in the game.
I have already reached zone 3 where I have unlocked 5 missions. I only have 2 more missions to unlock to unlock the last zone of the game. Now my goal is to reach level 175 and get 25 can of petrol cards (I already have 10) to unlock the next mission.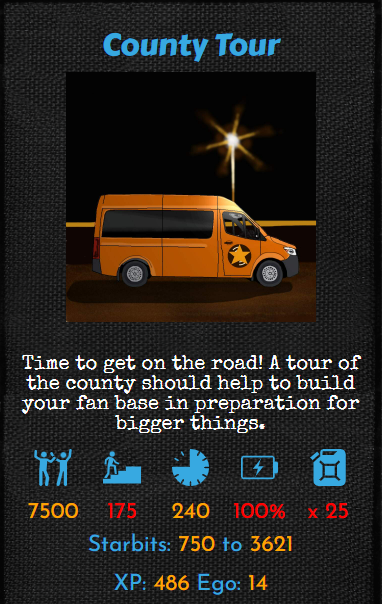 MY PROGRESS - DAY 121
TOTAL MISSIONS: 4025
CARDS: 916
PERMANENT FANS: 31905
LUCK: 8742
SKILL: 49230
IM: 581
LEVEL: 153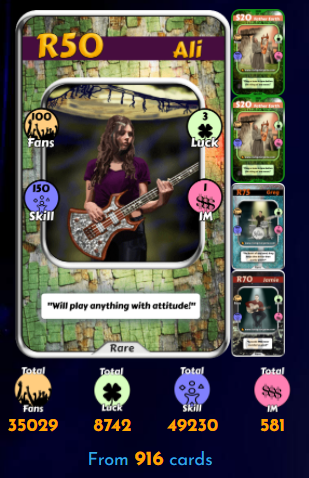 RANKING

And that's all for today! I've been happy because I always like to add new cards to the collection and in the pack I was given 2 new cards that I didn't have. thank you so much for your support one more day! I hope to be able to open more packs tomorrow, so don't miss out, see you all tomorrow!!! 💋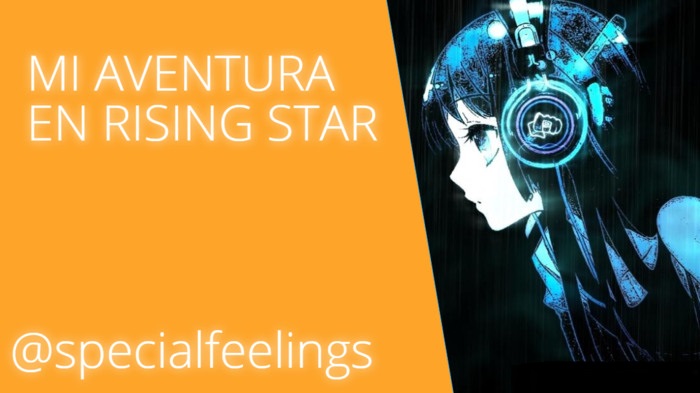 ESPAÑOL

¡Wow! ¡4000 misiones ya! Es algo que me cuesta creer porque prácticamente siento como si hubiera empezado a jugar ayer y ya han pasado 4 meses. Es increíble la rapidez con la que pasa el tiempo, ojalá pudiéramos pararlo por unos instantes para tomarnos algún descanso😄
Bueno, pues un día más os quiero dar la bienvenida a mi pequeño rinconcito en la web para hablar sobre mi progreso en Rising Star en este día tan especial en el que cumplo 4000 misiones completadas.
RANKING
Estos últimos días bajé mis minutos semanales jugados y mi posición dentro del top 100 corría peligro, pero he conseguido mantenerme. Ayer completé 4000 misiones y recibí un pack de regalo que puede ayudarme hoy a mantenerme un día más en el top 100.

Veamos las cartas que contenía el pack que recibí de regalo por completar esas 4000 misiones.

Pues fue un pack espectacular porque contenía 2 cartas nuevas que he añadido a la colección como son Butch y Brodie. Además, las 3 cartas aportan fans y skill. No puedo estar más contenta con este pack gratuito.
Ahora vamos a ver si ha tenido un papel importante en mi posición de hoy en el ranking. Puede ser la clave para seguir manteniendo mi posición en el top 100.

Pues un día más me mantengo en el top 100. Es curioso porque he bajado 2 posiciones a pesar de haber aumentado mi puntuación de minutos semanales jugados y de cartas. Parece que los demás jugadores se han puesto las pilas y están aumentando su puntuación también. Se podría decir que el pack ha tenido relevancia para que hoy siga un día más en el top 100.
FESTIVAL
Actualmente el festival se está celebrando en Islandia y terminará el día 6 de octubre cuando pasará a celebrarse en Francia. Islandia es el último país nórdico que visitaremos❄️ Con este festival terminaremos la zona del norte de Europa para dar paso a la nueva zona del sur de Europa🎉

La pulsera que podremos conseguir en el festival de Islandia es una de mis favoritas junto con la de Finlandia y luce así de bien.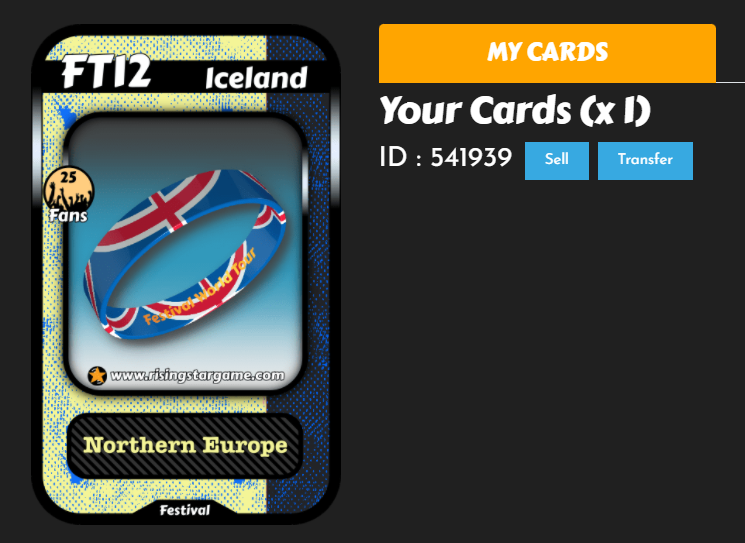 Como podéis ver ya conseguí mi pulsera de este festival, que sumándola a las de los anteriores festivales hacen un total de 12. Mi meta es hacerme con todas las pulseras de todos los festivales y hasta el momento llevo 12/12😊

MISIONES
Al completar 4000 misiones no solo me regalaron un nuevo pack sino también starbits.

Esos son muchos starbits que me ayudarán enormemente. Además, también conseguí completar 500 misiones de Full Band Support, lo cual me otorgó 1000 starbits más.

Sin duda estas recompensas me van a suponer una ayuda extra a la hora de adquirir nuevos packs y seguir avanzando en el juego.
Ya he llegado a la zona 3 en la que he desbloqueado 5 misiones. Tan solo me quedan 2 misiones más por desbloquear para desbloquear la última zona del juego. Ahora mi objetivo es alcanzar el nivel 175 y conseguir 25 cartas de can of petrol (ya tengo 10) para desbloquear la siguiente misión.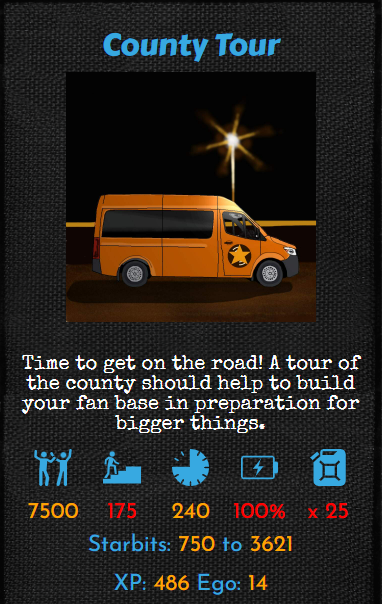 MI PROGRESO - DÍA 121
MISIONES TOTALES: 4025
CARTAS: 916
FANS PERMANENTES: 31905
LUCK: 8742
SKILL: 49230
IM: 581
NIVEL: 153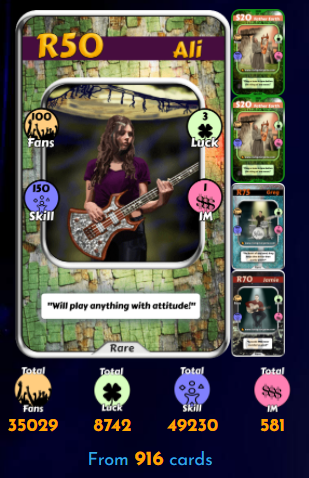 RANKING

¡Y eso ha sido todo por hoy! Me he puesto contenta porque siempre me gusta añadir nuevas cartas a la colección y en el pack que me regalaron me han otorgado 2 nuevas cartas que no tenía. ¡Muchas gracias por vuestro apoyo un día más! Espero poder abrir más packs mañana, así que no os lo perdáis. ¡Nos vemos mañana!💋
---
---