Los mejores y peores momentos del 2022 como padres (ESP) The best and worst moments of 2022 as parents (ENG)

Hola mis queridos padres de la comunidad, estamos a dos días de finalizar un excelente año, se nos hizo corto para los padres, luego de una larga pandemia, que nos enseñó a valorar un poco más las pequeñas cosas de la vida, por eso el día de hoy les dejo mi participación sobre los Mejores y Peores Momentos del 2022.
Hello my dear parents of the community, we are two days away from the end of an excellent year, it was short for us parents, after a long pandemic, which taught us to value a little more the little things in life, so today I leave you my participation on the Best and Worst Moments of 2022.
La vida es corta, pero es bonito detallar esos momentos únicos, porque son inigualables nunca jamás regresarán, vivir el embarazo que es único, su nacimiento, la primera sonrisa, el primer día de preescolar, el primer regaño, la primera vez durmiendo sola, el destete, el crecimiento, la rebeldía, la adolescencia y todas estas cosas maravillosas que se viven con los hijos no tiene precio, dicen que los buenos padres nunca descansan y sé que no todos los padres atesoran los momentos de la misma manera, pero para mí ha sido maravilloso como madre y hemos aprendido a independizarnos poco a poco la una de la otra porque nos hicimos inseparables, desde que nació hemos vivido experiencias maravillosas, Alissandra este 2022 ha tenido una evolución sorprende, pero si hacemos un resumen de los mejores y peores momentos los clasificaría de la siguiente manera:
Life is short, but it is nice to detail those unique moments, because they are incomparable, they will never ever come back, to live the pregnancy that is unique, their birth, the first smile, the first day of preschool, the first scolding, the first time sleeping alone, weaning, growth, rebellion, adolescence and all these wonderful things that you live with your children is priceless, They say that good parents never rest and I know that not all parents treasure the moments in the same way, but for me it has been wonderful as a mother and we have learned to become independent little by little from each other because we became inseparable, since she was born we have lived wonderful experiences, Alissandra this 2022 has had a surprising evolution, but if we make a summary of the best and worst moments I would classify them as follows:
Las primeras palabras y su entendimiento porque empezó a hablar después del año y esta situación me estresaba, vamos lento, pero seguro, entiende todo, pero hay palabras que no sabe cómo pronunciarlas, pero aun así busca la manera de darse a entender.
The first words and his understanding because he started talking after a year and this situation stressed me, we go slowly but surely, he understands everything, but there are words that he doesn't know how to pronounce, but he still looks for a way to make himself understood.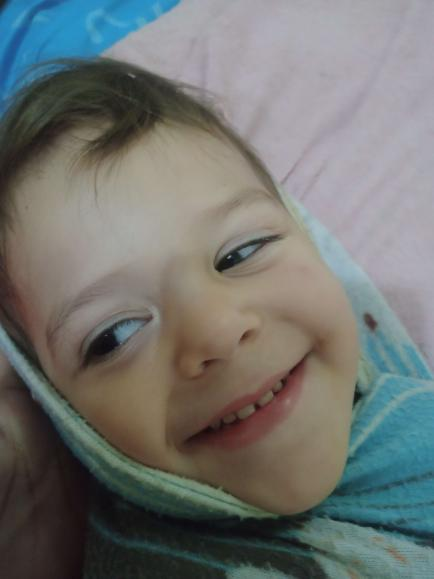 Disfrutar cuando hace alguna actividad nueva y siempre nos sorprende, los niños son maravillosos, ahora la llevamos con frecuencia al parque para que interactúe con más niños, pues a su alrededor solo estamos mama y papá.
She enjoys when she does new activities and always surprises us, children are wonderful, now we take her frequently to the park so she can interact with more children, since we are only mom and dad around her.
Lo que más disfrute es que Aliss es dormilona y nunca me dio que hacer por las madrugadas, pues ella duerme el tiempo que yo duerma, por el contrario, me preocupa a veces que duerma tanto, pero dormimos abrazadas.
What I enjoy the most is that Aliss is a sleepyhead and never gave me what to do in the early mornings, because she sleeps as long as I sleep, on the contrary, I worry sometimes that she sleeps so much, but we sleep cuddled.
No tuve que quitarle los pañales, ella un día con dos años y medios, hace aproximadamente 15 días no quiso más pañales y se los quitamos, estamos felices porque controla muy bien sus ganas de ir al baño por las noches y hasta ahora no se ha hecho pipi durmiendo.
I didn't have to take her out of diapers, she was two and a half years old one day, about 15 days ago she didn't want any more diapers and we took them off, we are happy because she controls her desire to go to the bathroom at night very well and so far she hasn't peed in her sleep.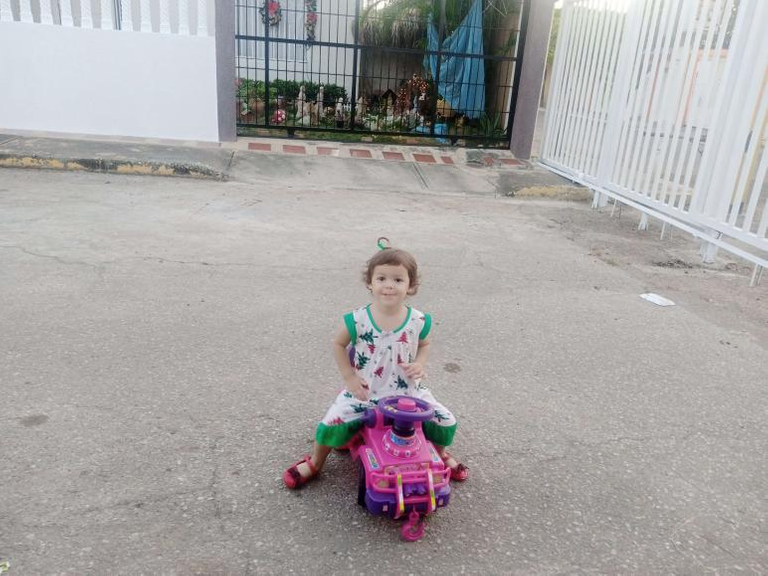 Alissandra tiene una personalidad bastante marcada, no le gustan las fotos, ni que la toquen mucho, le gusta decidir cómo hacer las cosas y qué ropa colocarse, así que estamos empezando a darle control, para que entiendas que aún depende de mamá y papá así que le estamos dando mucho amor y pues está funcionando porque desde hace semanas nos da besos y abrazos apapachos sabrosos.
Alissandra has a very strong personality, she doesn't like pictures, she doesn't like to be touched much, she likes to decide how to do things and what clothes to wear, so we are starting to give her control, so you understand that she still depends on mom and dad so we are giving her a lot of love and it is working because for weeks now she has been giving us kisses and hugs and tasty snuggles.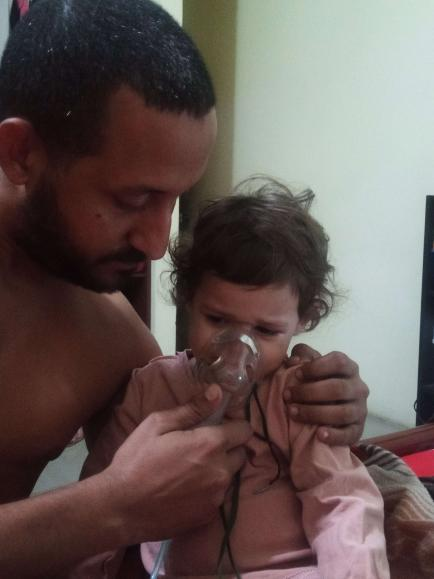 Los peores momentos, de estos nadie se escapa, todos los padres vivimos situaciones difíciles con nuestros hijos que nos llevan a pensar que fueron las peores situaciones vividas sin imaginar que ahora es que nos falta por vivir, las fiebres altas para mi han sido los momentos más difíciles, la pensadera, el estar preocupados sin dormir, muchas veces nos ha toca llevarla de emergencia porque nos aterran las fiebres.
The worst moments, no one escapes from these, all parents live difficult situations with our children that lead us to think that they were the worst situations lived without imagining that now is that we have to live, high fevers for me have been the most difficult moments, the thinking, being worried without sleeping, many times we have had to take it to the emergency because we are terrified of fevers.
Las vacunas, porque son virus vivos y porque siempre le dan fiebre y son experiencias amargas, en el mes de noviembre mientras hacía videollamada con mi hermana tomo una pepa y se la llevo a la boca cuando la quise detener, se la trago y me asuste mucho.
Vaccines, because they are live viruses and because they always give her a fever and are bitter experiences, in November while she was making a video call with my sister, she took a pepa and put it in her mouth when I wanted to stop her, she swallowed it and I was very scared.
Quiere que le dé pecho en la calle y yo no quiero por pena, me han pasado situaciones y en la casa no me molesta hacerlo y bueno estoy en pro de la lactancia, pero cuando estoy en la calle ella llora y se afinca con el tema, una pelea en familia porque para mi mamá y mi abuela ya es hora de dejar el pecho, me dicen que ya está muy grande y mi pecho no la alimenta y pues siento que estamos en proceso aún.
She wants me to breastfeed her in the street and I don't want to out of pity, situations have happened to me and at home I don't mind doing it and well I am in favor of breastfeeding, but when I am in the street she cries and gets upset about it, a fight in the family because for my mom and my grandmother it is time to stop breastfeeding, they tell me that she is too big and my breast does not feed her and I feel we are still in the process.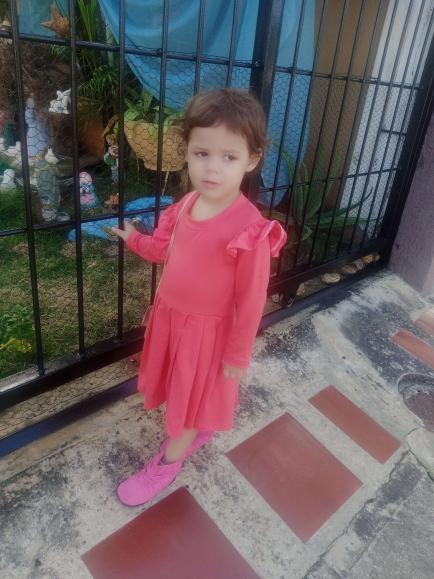 Este es su primer año en sala maternal, ha sido terrible, llora mucho, no come y no se acostumbra, me da mucho dolor porque yo quisiera que ella se adaptará a sus maestras, hace días estábamos en la calle cerca de mi casa y ella me dijo varias veces mamá y yo la cargue y ya nos estábamos regresando y se venía haciendo pupu y mi mano la tenía sosteniendo todo el desastre mientras caminábamos para la casa, este ha sido mi peor y último desastre del año.
This is her first year in the nursery, it has been terrible, she cries a lot, she does not eat and does not get used to it, it gives me a lot of pain because I would like her to adapt to her teachers, days ago we were in the street near my house and she told me several times mom and I carried her and we were already going back and she was making pupu and my hand had her holding the whole mess while we walked home, this has been my worst and last disaster of the year.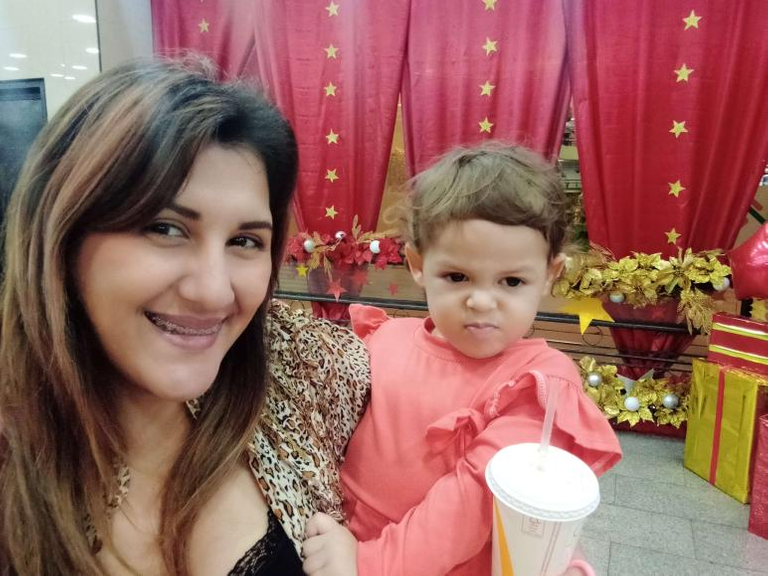 Con la pandemia Alissandra desarrollo una personalidad bastante odiosa, ella no saluda si no quiere y no le gusta que la molesten mucho, es parte de ella ser así, y yo, por el contrario, soy muy gentil y a veces pienso que los demás creen que es así por mí, entiendo que me vienen edades complicadas, pero por ahora estamos en la rebeldía de los dos años, donde me quiero poner lo que yo quiero, esos zapatos no, esas colas no, zarcillos no y mama no tiene paciencia, me desesperó y sencillamente no quiero salir para ninguna parte porque ya lidie una hora para vestirla y cuando comienzo a alistarme está desnuda o en pijama.
With the pandemic Alissandra developed a very hateful personality, she doesn't say hello if she doesn't want to and she doesn't like to be bothered much, it's part of her being like that, and me, on the contrary, I am very gentle and sometimes I think that others think she is like that because of me, I understand that I have complicated ages coming up, but for now we are in the rebellion of the two years, where I want to wear what I want, not those shoes, not those tails, not those earrings and mom has no patience, I get desperate and I simply do not want to go anywhere because I have already spent an hour to dress her and when I start to get ready she is naked or in pajamas.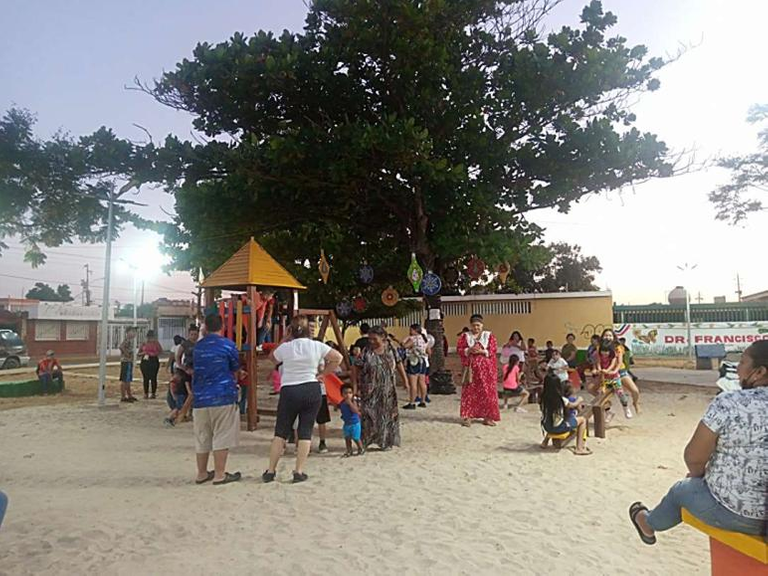 Qué hermoso es tener un hijo y disfrutar cada proceso, no es fácil, por el contrario, día a día es una lucha constante, pero es hermoso y lo disfruto grandemente, pero más hermoso es poder detallar las cosas significativas en la vida, hace un poco más de tres que hice mi vida en pareja y ha Sido llena de sorpresas como un carrusel, para mi fortuna tenemos una hermosa niña que se ha convertido en mi gran compañerita de aventura, siempre soñé muchas cosas que aún no podido cumplir, no por qué no quiera, solo que no ha llegado el momento, pero mientras llega disfruto otras etapas de la vida, tengo una hermana que es mi mejor amiga, con la que puedo contar para todo, hemos creado un gran lazo de amistad, verdadera e incondicional, mi alma se regocija cada vez que nos reunimos y en familia disfrutamos hoy no es la excepción hemos decidido salir, un paseo familiar de esos dónde podemos observar en silencio, papás relajados, niños felices, corriendo en el parque y me permití la salida, pues no pensaba arruinar ese hermoso momento, un clima muy agradable y una niña feliz, la vida en familia se debe aprovechar al máximo para conservar cada hermoso momento, porque luego el tiempo pasa los hijos se marcharán, por eso me gusta coleccionar de mis recuerdos, que bueno que existen las cámaras, lo atesoro cómo lo más sagrado en mi vida.
How beautiful it is to have a child and enjoy each process, it is not easy, on the contrary, day by day is a constant struggle, but it is beautiful and I enjoy it greatly, but more beautiful is to be able to detail the significant things in life, a little more than three years ago I made my life as a couple and it has been full of surprises like a carousel, for my fortune we have a beautiful girl who has become my great companion of adventure, I always dreamed many things that still could not fulfill, not because I do not want, just that the time has not come, but while it comes I enjoy other stages of life, I have a sister who is my best friend, with whom I can count on for everything, we have created a great bond of friendship, true and unconditional, my soul rejoices every time we get together and as a family we enjoy today is no exception we decided to go out, a family walk of those where we can observe in silence, relaxed parents, happy children, running in the park and I allowed myself to go out, because I did not think to ruin that beautiful moment, a very nice weather and a happy girl, family life should be used to the fullest to preserve every beautiful moment, because then time passes the children will leave, so I like to collect my memories, good that there are cameras, I treasure it as the most sacred thing in my life.
Cuando comenzó la pandemia mi bebe iba naciendo y resulta que ahora tengo 32 y una bebé de dos años, fue duro, pero siento que solo en un abrir y cerrar de ojos pasaron dos años y medio, aquí estamos paseando de nuevo, sin tantas normas de bioseguridad pero ahora con una hija propia, que entiende lo que le digo y me dice mamá, mi corazón sobresale de tanta emoción y es que no importa si fueron los recuerdos de este año o de todos los años desde que nació para mí sigue siendo una pequeña muñeca a la que amo con mi vida.
When the pandemic started my baby was being born and now I am 32 and have a two year old baby, it was hard, but I feel that in the blink of an eye two and a half years have passed, here we are walking again, without so many biosecurity rules but now with a daughter of our own, who understands what I say and tells me mom, my heart is bursting with emotion and no matter if it was the memories of this year or of all the years since she was born, for me she is still a little doll that I love with my life.



Recursos Utilizados | Resources Used
La imagen del banner fue editada con la aplicación Photoshop CS6| The image of the banner was edited with the Photoshop CS6 application

Las imágenes del divisor y semanario de preguntas, fueron tomadas de la comunidad Motherhood | The images of the divider and weekly questionnaire were taken from the Motherhood

Traducido con www.DeepL.com | Translated with www.DeepL.com/Translator





---
---