(ESP/ENG) Daily Challenge: #MomLife ||| Semana 40 - Día 6, Gasto mas grande que he hecho por mi hija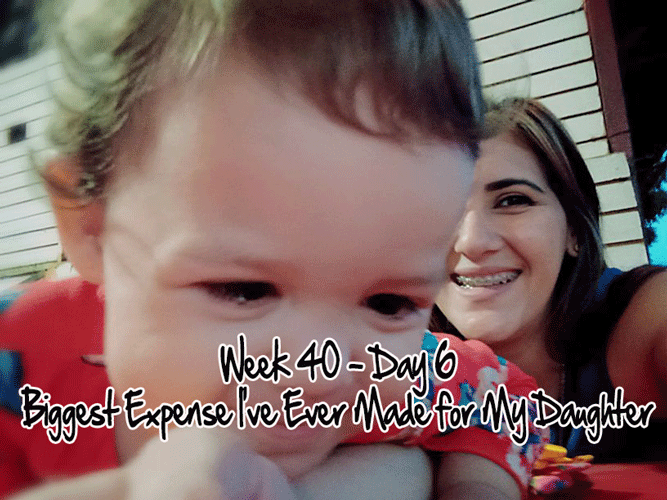 Mi bebé tiene un año y seis meses, desde el momento en el que uno se da cuenta que está embarazada empieza a hacer gastos aún sin saber el sexo siquiera, la verdad mi familia quería que fuese un varón pero Dios me regalo a una niña, mi mamá siempre supo que sería niña así que ella estaba feliz completamente porqué ella tenía todo lo de mi hermanita de 10 años de edad, así que mi hija tiene muchas cosas que mi mamá me regaló y bueno ella ya tiene 18 meses y en este tiempo he tenido que comprar juguetes, ropita y zapatos, lo más caro que he visto son los zapatos de niña (son muy muy caro) mucho más caro que los zapatos de los adultos, así que he tenido que pagar hasta 30 $ por un par de zapatos o vestidos, yo me asombro porque no entiendo como algo tan sencillo y pequeño tiene que costar tanto, mi asombro es más que todo porque en Venezuela el salario mínimo es de 3.54 $ entonces podrán imaginar el gran sacrificio que tendría que hacer para poder comprarle unas sandalias.
My baby is one year and six months old, from the moment you realize you are pregnant you start to make expenses even without knowing the sex, the truth is my family wanted it to be a boy but God gave me a girl, my mom always knew it would be a girl so she was completely happy because she had everything of my 10 year old sister, so my daughter has a lot of things that my mom gave me and well she is 18 months old now and in this time I have had to buy toys, clothes and shoes, the most expensive things I have seen are the girl's shoes (they are very expensive), so my daughter has many things that my mom gave me and well she is already 18 months old and in this time I have had to buy toys, clothes and shoes, the most expensive thing I have seen are the girl's shoes (they are very very expensive) much more expensive than the adult's shoes, so I have had to pay up to 30 $ for a pair of shoes or dresses, I am amazed because I do not understand how something so simple and small has to cost so much, my amazement is more than everything because in Venezuela the minimum wage is 3. 54 $ so you can imagine the great sacrifice I would have to make to be able to buy her a pair of sandals.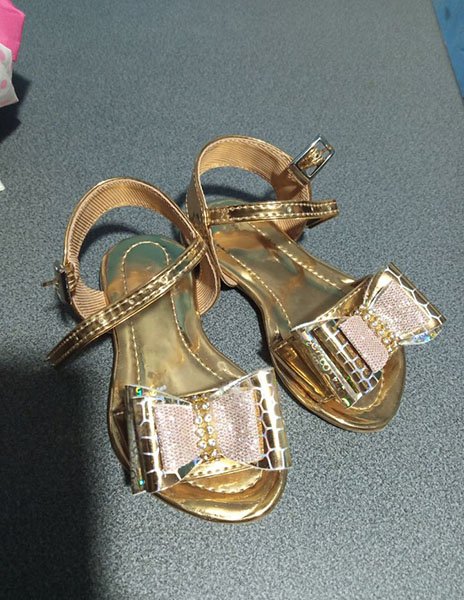 Pero no imaginan lo hermosa que se ve, lo mucho que agrada verla bien vestida, con sus lazos, con sus juguetes, con todo lo que una bebé se merece, también se que aveces juegan hasta con cajas, porque ellos no entienden de valor material, pero uno siempre insiste en tenerla bien peinada, bien vestida, no digo que todo lo que le compro es de marca, porque aunque quisiera no tengo el dinero suficiente y como quien dice para que aparentar lo que no soy, no soy millonaria, pero me arropó hasta donde puedo compro hasta donde me alcance, en este momento estoy reuniendo para ver qué regalo puedo comprarle para navidad.
But you can't imagine how beautiful she looks, how much it pleases to see her well dressed, with her bows, with her toys, with everything a baby deserves, I also know that sometimes they even play with boxes, because they do not understand material value, but one always insists on having her well groomed and well dressed, I don't say that everything I buy her is a brand name, because even if I wanted to, I don't have enough money and as they say, why pretend what I am not, I am not a millionaire, but I tuck myself in as far as I can, I buy as far as I can afford, at this moment I am gathering to see what gift I can buy her for Christmas.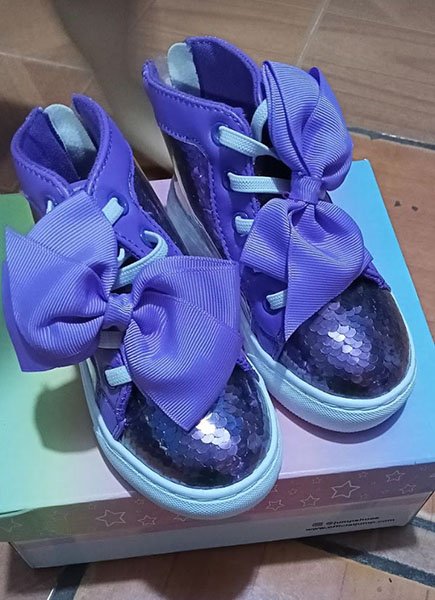 La verdad es que entre ropa y comida de navidad se va todo el dinero y con la subida del dólar y además aquí empiezan a aumentar todo también, pero puedo decir que no importa que tan caro o que tan barato, lo importante es que sea algo de provecho, que utilice a diario, que le guste, que sea apropiado, hasta el momento el más caro fue el nacimiento tuvimos que vender nuestro automóvil para que llegara al mundo, luego de eso unas botas y unas sandalias.
The truth is that between clothes and Christmas food all the money goes and with the rise of the dollar and also here they start to increase everything too, but I can say that it does not matter how expensive or how cheap, the important thing is that it is something useful, that you use daily, that you like, that is appropriate, so far the most expensive was the birth we had to sell our car to come into the world, after that a pair of boots and sandals.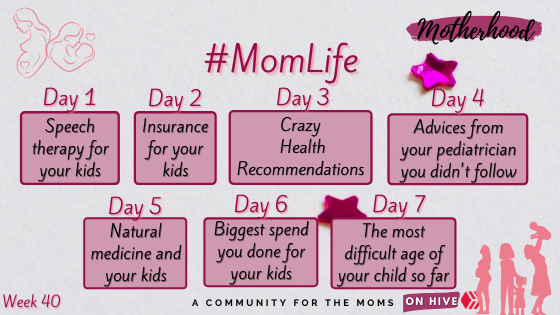 Recursos Utilizados | Resources Used
La imagen del banner fue editada con la aplicación Photoshop CS6| The image of the banner was edited with the Photoshop CS6 application

Las imágenes del divisor y semanario de preguntas, fueron tomadas de la comunidad Motherhood | The images of the divider and weekly questionnaire were taken from the Motherhood

Traducido con www.DeepL.com | Translated with www.DeepL.com/Translator





---
---